Sometimes even just a picture of Chuck Norris is all you need to intimidate.
Chuck Norris is not a man you mess with.The mere mention of his name in any given scenario is likely to send bad guys running for the hills. Everyone knows the score when Norris is around.
But the power of the Chuck isn't one to be abused as the Quebec City police department could be about to find out. According to Fox News, they stand accused of using a movie photo featuring Norris to intimidate protestors at last year's G7 Summit.
In Chuck Norris We Trust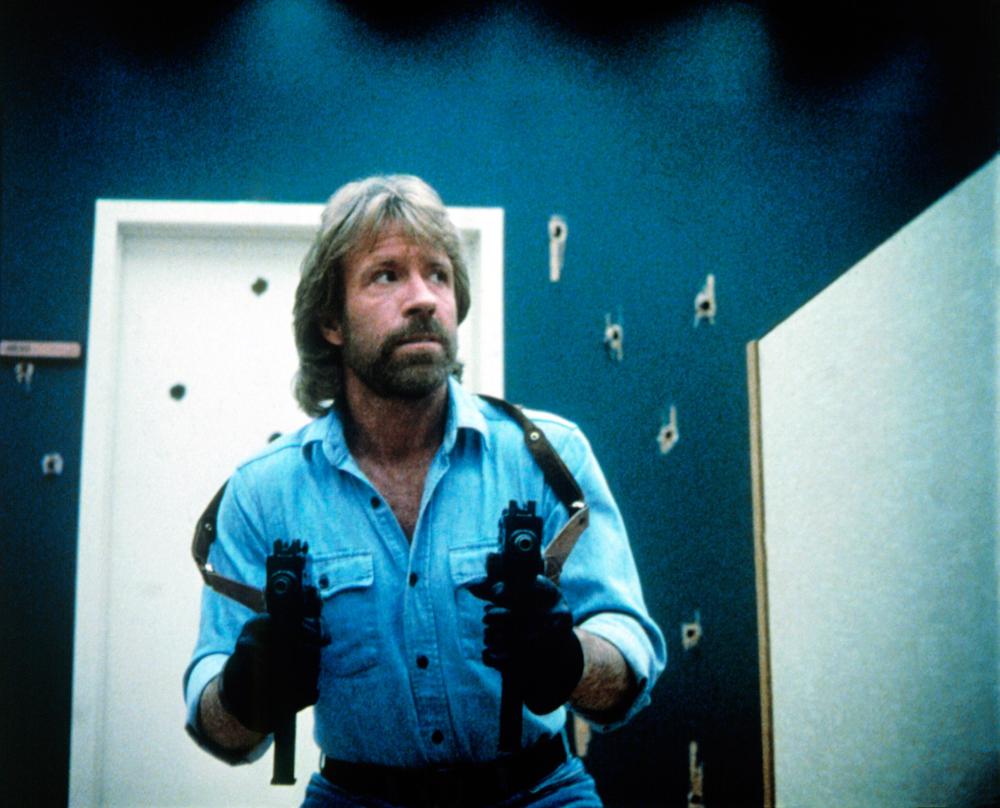 Quite how that works – or why none of the protestors recognised the bearded majesty of Norris – is unclear.
But a complaint filed by a political science professor who researches social movements and police profiling suggests it did happen.
According to the noted academic, a photo of Norris featured on the of a police riot vehicle and was seemingly designed to undermine the public trust.
"I thought that was in really bad taste and that it was a form of intimidation and threat from the police toward the public and the protesters," Francis Dupuis-Déri explained to CBC.
Chuck Norris for President
The image came from the Norris classic Invasion U.S.A. and was apparently used at last June's G7 summit in Montreal. Two officials from Quebec City police have so far failed to respond to the accusations. The complaint was made by the professor from the Université du Québec à Montreal.
"My complaint is really about this specific case and these specific police officers who were in the minivan," he told CBC.
The power of Chuck Norris knows no bounds, apparently.

---
What are your favorite Chuck Norris inspired imitation techniques? Let us know in the comments or on our Facebook page!