Tony Jaa, Scott Adkins, Tiger Chen, Michael Jai White, Iko Uwais all rolled into one ultimate action brawl.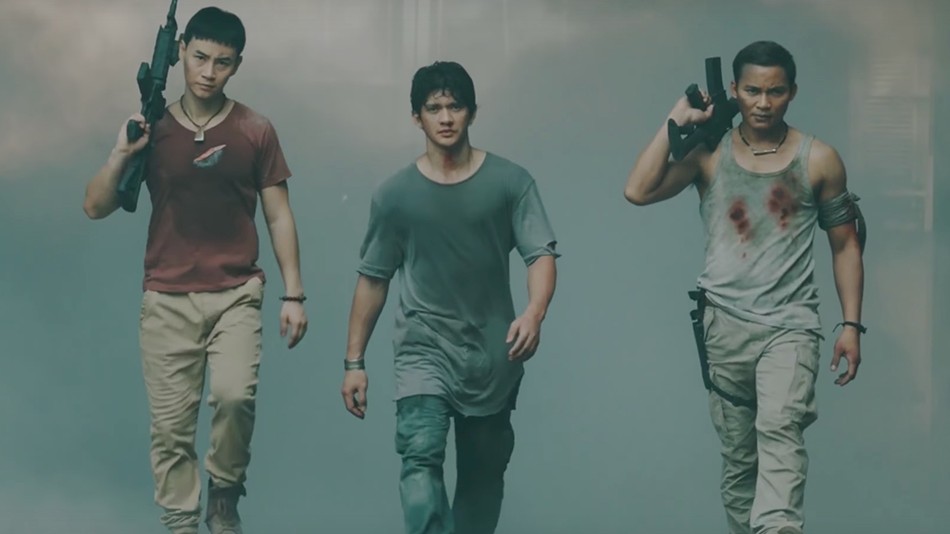 Since I was a child, I have loved martial arts movies. From Van Damme to Bruce Lee, watching guys pummeling each other to death with punches and kicks has brought me hours and hours of sheer excitement and joy. So as I've gotten older, and as the genre continues on, I've championed the ever evolving new breed of martial arts action performers.
Stars like Tony Jaa, Scott Adkins, Michael Jai White, Iko Uwais and so on have continued to carry on the tradition of being the best, most elegantly badass martial artists on screen like their peers before them.
So when it was announced that action filmmaker Jesse V. Johnson would be bringing the brightest stars of the martial arts together for Triple Threat, and Michael Bisping, at the moment into one movie together, my heart did a somersault. I was convinced from that day on that we would be getting the newest contender for best action movie ever made. So… Was I right?? Let's find out…
Triple Threat Goes Hard
Synopsis: A hit contract is taken out on a billionaire's daughter (Celina Jade) intent on bringing down a major crime syndicate. A down and out team of mercenaries (Tony Jaa, Iko Uwais, Tiger Chen) must take on a group of professional assassins (Scott Adkins, Michael Jai White, Michael Bisping, Jeeja Yanin) and stop them before they kill their target.
Boy… was this one a doozy! It was absolutely everything I could've hoped for! A 90 minute cavalcade of flawless buttkicking, with each cast member getting to put their tremendous talent on display for our pleasure.
I was amazed from beginning to end! Now folks, this is what The Expendables should've been. Instead of having the best action heroes team up, just have them beat the crap out of each other! Simple as that.
An Ultimate Action Movie Starting Lineup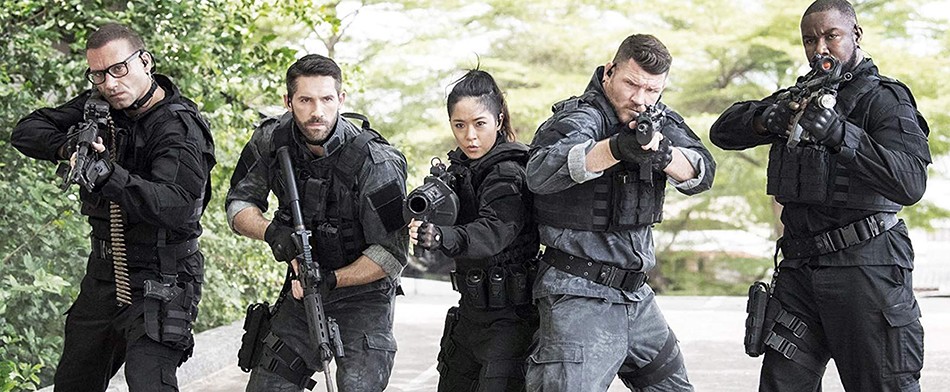 Now, let me get into the cast for a second. This is a dream cast of Ultimate Action Movie proportions! Tony Jaa  (Ong Bak), Iko Uwais (The Raid), Tiger Chen (Man of Tai Chi), Scott Adkins (Undisputed 4), Michael Jai White (Blood & Bone) Jeeja Yanin (Chocolate), and Former UFC middleweight champion Michael Bisping. Just amazing, right??
The very best the martial arts/action genre has to offer. And they shine tremendously in this! Face cracking, bone breaking, skull crushing shine to be exact. But that's not to say that's all they have to offer, though. Each actor also gets a chance to show off their acting prowess and they more than do a terrific job! Each hero gets a great dramatic moment, while each villain gets a awesome moment to show off their despicable vileness. Just a great job all around!
Speaking of great job, all the kudos in the world to director Johnson for running the tightest of ships on this one! Fast paced and to the point, Johnson wastes no time getting right into the thick of things. And his handling of the sequences is amazing to say the least. Precision editing. Beautifully framed shots with a great depth of feel for the choreography, Johnson proves once again why he is one of the best action directors working today. Hopefully, big studios will finally give him the big studio project he deserves (preferably starring Adkins, of course).
But How Ultimate is the Action??
And now, we get to the main attraction: the action. And guys… you are in for a show! Action galore! From start to finish! Opens with a massive jungle shootout that invokes glorious memories of Predator, and ends with a face off that's worth the price of admission (more on that in a sec)! I'm telling you, this is a true feast for action fans everywhere! Shootouts, car chases, and non stop fights. You get your money's worth, and then some! And with each cast member on their A-game, the action scenes are just astounding.
But none more astounding than the mano y mano showdown between Tony Jaa & Scott Adkins. Seriously guys, this is the one I've been waiting for. Ever since Ong Bak and Undisputed 2, I've been waiting for these 2 to finally come together in a movie for an epic clash of the martial arts titans. And now that it has finally happened, it more than lived up to my expectations! Jaa vs Adkins is a head to head that's bound to become an instant classic.
Right up there with Lee vs Norris, Chan vs Urquidez, and Van Damme vs Yeung. Tim Man also deserves all the credit in the world for his forever awesome choreography. It was so beautiful, I nearly cried! Bravo!
Our UAMC Thoughts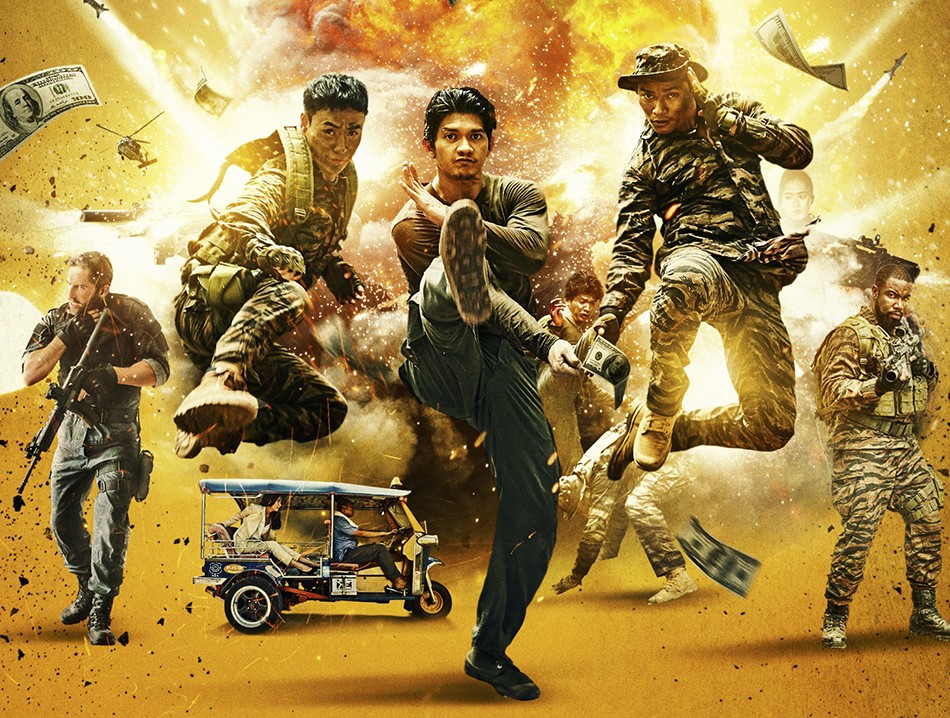 Any nitpicks? I would've liked a bit more time with the heroes. The movie moves so fast that we don't get much time with them out of action mode. Each character has a moment to let us know who they are, and that's great, but I could've used a couple of more mins to explore their backstories. Especially Uwais's character.
But all in all, I was more than completely satisfied with this one! I am in love. Other action films of 2019 have their work cut out for them, because this is the one to beat. And to the amazing cast and crew: Thank you for giving me and action fans everywhere the movie they needed, and deserved.

---
What are your thoughts on this ultimate action martial arts lineup? Let us know in the comments!