Remo Williams: The Adventure Begins (1985)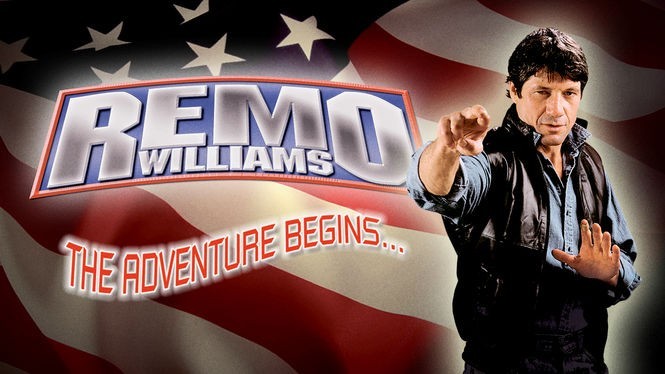 I was raised reading a series of pulp novels entitled The Destroyer.  It told the story of a NYPD cop whose death is faked as he's recruited into a top secret government organization called CURE, tasked with eliminating the enemies of America. In change of his training to become a master assassin is Chiun – Korean master of Sinanju, the sun source of all martial arts. The heart and soul of the series is the father son relationship that developed between master and pupil, as Chiun realizes his charge may be the reincarnation of the ancient god Shiva the Destroyer.  Needless to say chaos ensues in a series of novels with some of the most hilarious dialogue in literature and the best kills using martial arts as the oriental martial arts master trains his American doofus.
The Adventure Begins
So in 1985, Hollywood came calling, changing the name to Remo Williams: The Adventure Begins, miscasting Fred Ward as the lithe assassin and in the worst case of white washing in casting buried American thespian Joel Grey under a ton of makeup to play the Korean master. According to Richard Myers In his opus book Great Martial Movies, this was once a role Chuck Norris coveted but couldn't land. He goes on to quote Warren Murphy, the series creator as saying "They could have made Rambo. Instead they made Dumbo."
What followed was a movie that forgot that its source material was rooted in martial arts, played by an actor with no skills. It consists of boring training montages, lame dialogue, a hero dodging bullets and running across cement likes its rice paper and the worst martial arts on screen until Iron Fist came along. It does have a single great action sequence as our hero tries to get over his fear of heights while being hunted by a team of assassin atop the Statue of Liberty. Once that sequence was over, we are left with a movie about getting to the bottom of a military procurement scandal…by assassinating everybody involved.
I often wonder if I wasn't raised on the source material if I wouldn't have walked out of the theater like I just saw Highlander 2. I think the answer is yes. This was an enjoyable action movie that the layman could watch and then forget about. But it did have a great poster and a hummable theme.
An American James Bond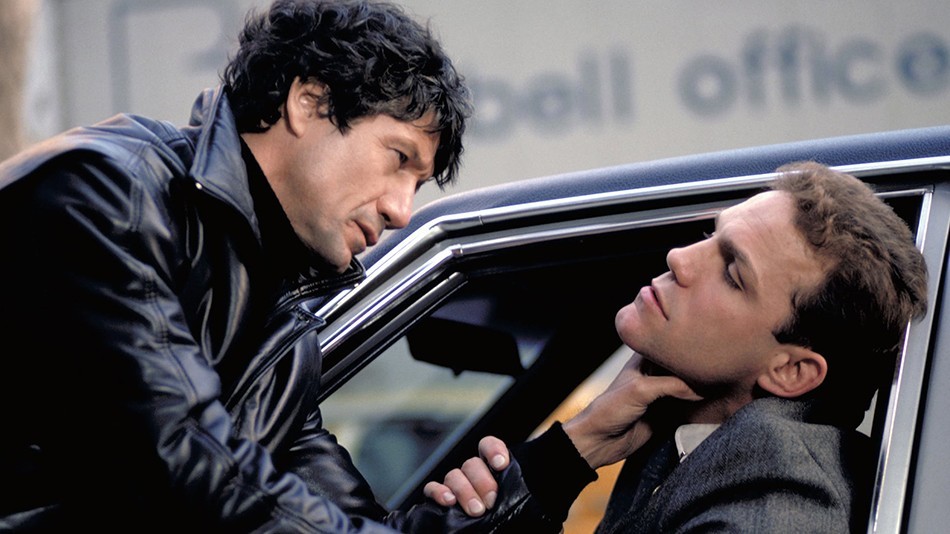 Remo Williams was supposed to the first in a series of films of a American James Bond franchise but unfortunately it fell flat with fans, critics and box office. But this didn't stop Hollywood from attempting to spin it off into a TV series in 1988.  A pilot was filmed starring Jeffrey Meek – went on to play an American ninja in the 1992 TV show Raven. It was so bad, it only saw the light of day because of a writer's strike. And sadly The Destroyer hasn't been heard from since with even the books moving to an E-publisher.
So Hollywood, if your listening, put aside your Tomb Raider reboots and revisit this property.  We Americans still want our own James Bond and The Destroyer Remo Williams fits that bill.
---
This author wishes to maintain his secret identity goes by the name of his favorite comic book hero Iron Fist. When he's not collecting comics from his childhood, watching action movies or raising his three kids, he works a a police officer, trains Muay Thai, Jeet Kune Do, Kali and Brazilian Jiu Jitsu. Needless to say, he takes poor martial arts or sloppy gun handling skills personally. And he lives and trains in Chicago.