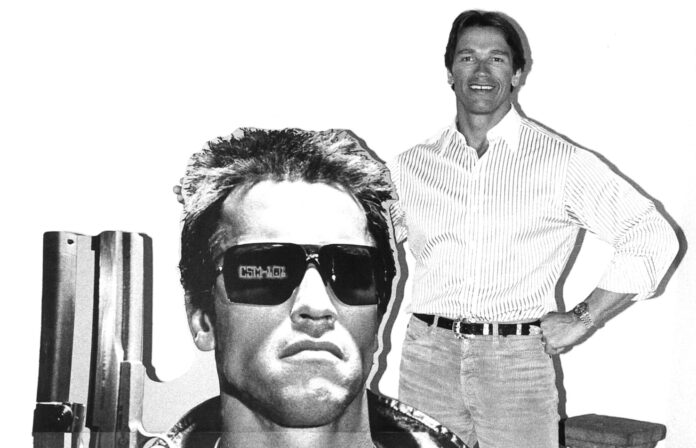 The Terminator (1984) was a true ultimate action classic!
It's been 35 years since James Cameron and Arnold Schwarzenegger (and Linda Hamilton, Michael Biehn and Lance Henriksen, and many more) joined forces on a very unlikely sci-fi action movie that no one foresaw becoming one of the biggest action movie franchises of all time.
Schwarzenegger, a young bodybuilder from Austria, fresh-faced in Hollywood with only a few titles to his name would give a performance that would ultimately lead him to not only action movie legendary status – but also to eventually become the governor of the great state of Ca-li-forn-ia. 
And it all started with the one unlikely sci-fi actioner that could…
On the Set of The Terminator (1984)
Shared via Reddit by /govshwarzenegger and from an imgur account which I'm sure an assistant had to help Arnold get set up. We get some cool behind-the-scene images from the set of The Terminator where we get to see some of the gruesome and horror elements of Arnold's portrayal as the T-800.
Also check out a spry young Arnold next to a cool cardboard poster. You can really see in the man's smile him figuring out just how big of a star he's about to become!