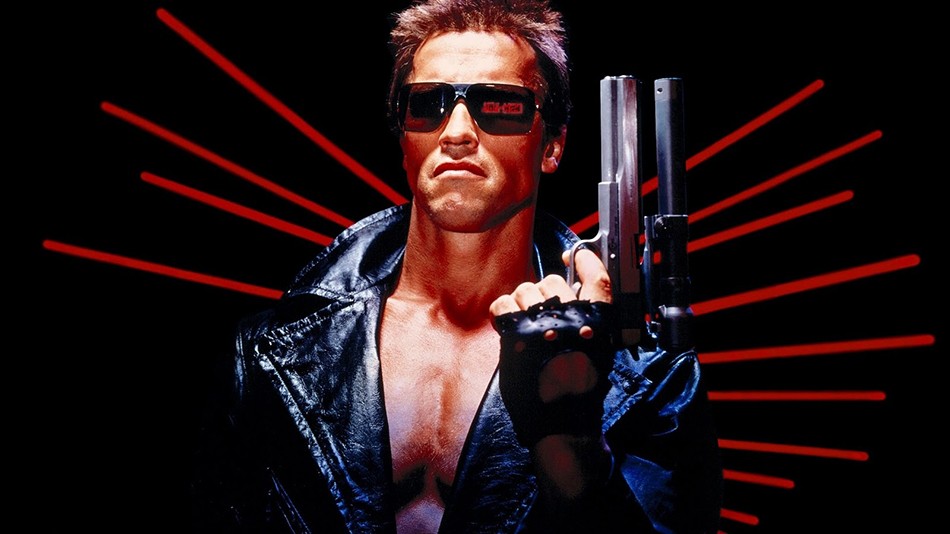 The Terminator franchise is a series of ultimate sci-fi action fans created by James Cameron and Gale Anne Hurd. For the sake of the Ultimate Action Movie Club, we acknowledge and respect all the films in the series, but specifically focus on the original Arnold Schwarzenegger classics – The Terminator (1984) and Terminator 2: Judgement Day (1991) – as well as conditionally include Terminator 3: Rise of the Machines (2003) despite its omission of James Cameron.
The Terminator series has gone on to be one of the most successful action movie franchises of all time, earning over $3 billion in revenue. Arnold Schwarzenegger's iconic original T-800 "Model 101" character thematically shifted from cyborg villain in The Terminator to charismatic hero in Terminator 2: Judgement Day as Schwarzenegger's star appeal evolved.
In addition to a television series, web series and cancelled projects, the official Terminator movie franchise consists of the following:
The Terminator is #27 and Terminator 2 is #10 on our Top 100 Action Movies of All Time list!
Watch more Terminator clips here!
Terminator Articles