Mel Gibson and Vince Vaughn Go Pure Grindhouse in S. Craig Zahler's 'Dragged Across Concrete'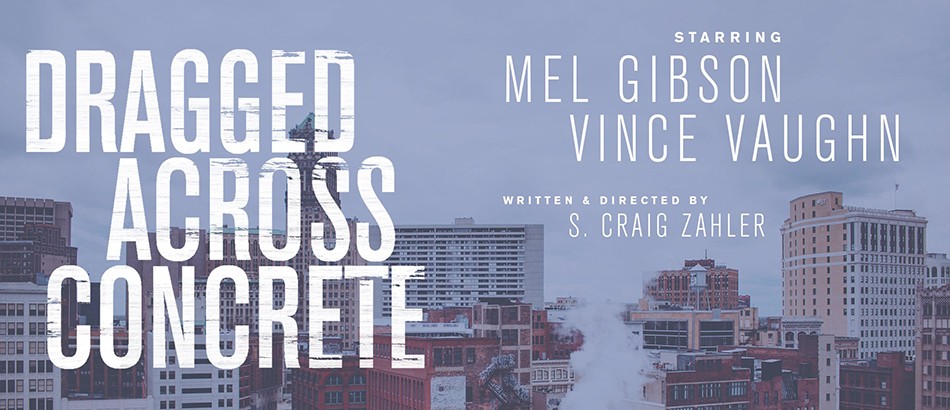 I'm old. I'm done with the superhero movies. I don't care about mythical dragons and rapey idiots with swords. I like my movies real, and about something.  I want the good guys to be men, and the bad guys to be repellent. 
At the moment, there's only a handful of guys in Hollywood who are making films I want to see – and first and foremost, is auteur S. Craig Zahler. To call this guy a twisted genius isn't enough. He's almost singlehandedly holding the battle-line for hardcore, brutal cinema. And his newest film is his most accessible, and most fun.
I had the pleasure of seeing Dragged Across Concrete at a recent film festival. The movie, as of this writing, is undated in the US, and will be released in my native Australia in February 2019. I cannot wait to see this pulp masterpiece again, and buy the Bluray, and spread the word to others about what a great little film it is.
BONUS: read UAMC's review of Zahler's previous modern action classic BRAWL IN CELL BLOCK 99 here!
Dragged Across Concrete Goes Hard
DAC, like all Zahler epics, deals with flawed men, in a cold, hard world that seems to punish them for their codes and beliefs. The heroes of this film, two cops – Ridgeman and Anthony (well played by the always excellent Mel Gibson and the sturdy Vince Vaughn) – are put on suspension when their arrest of a drug dealer is deemed excessive. Off the job for six weeks, and without pay, the two soon find themselves looking to rip off criminals to make ends meet.
Seeing how this is a Zahler film, everything turns sideways for the pair, pretty much straight away, and the duo get embroiled in a rather nasty, blood-soaked bank robbery. Since they're cops, albeit suspended cops, Ridgeman and Anthony realise they're the only ones who can stop the trigger-happy gang before they kill again, and decide to take them down.
Why? Because it's their job, and as Ridgeman points out, no one else is gonna do it. They're it! What plays out is one of the most gut-wrenching, sadistic, nerve-shattering, edge-of-your-seat-thrillers in recent years. I can't remember the last time I was this blown away by a film.
Of course, the premise of the film isn't the only selling point. Zahler delivers another group of hard-boiled characters who may seem misguided, and even cold-blooded, but have codes and rules. They're driven and won't back down from their mission.
UAMC Legend Mel Gibson's Comeback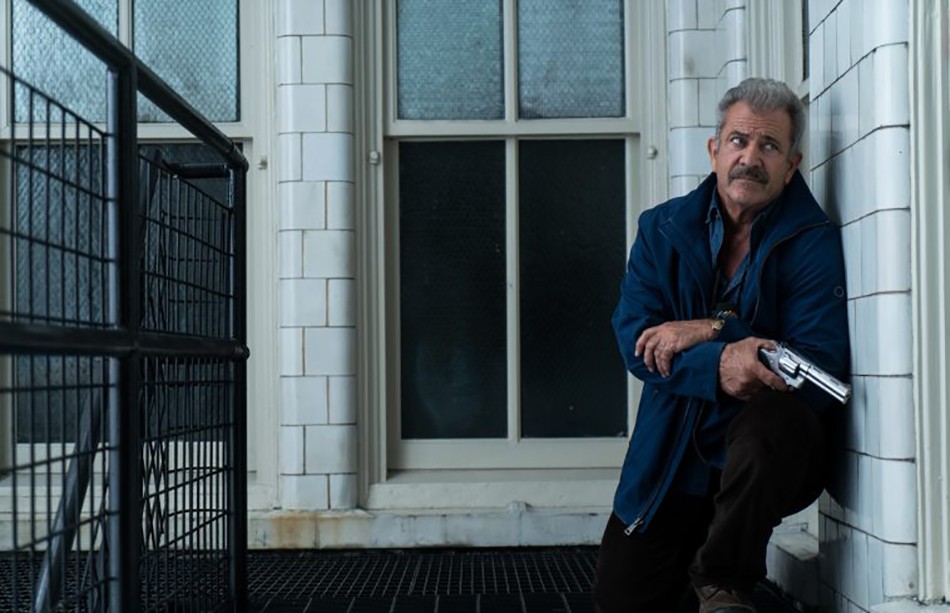 Let's start with Mel Gibson. I don't care what anyone says. The guy is a living legend, and he's sensational in the pic. His Ridgeman is tough man who has been beaten down by life and the absurd politics that go with his profession. It's hard to imagine anyone else playing this role.
There's a scene where Ridgeman goes to talk to one of his informers. He walks into the informer's designer boutique and calmly tells the employees to let the boss know that Ridgeman is here to see him. The two workers he confronts immediately look him up and down with disdain, but he looks back at them the same, making the pair uneasy. No other screen legend other than someone with Gibson's cinematic baggage could pull that off.
Vince Vaughn at His Best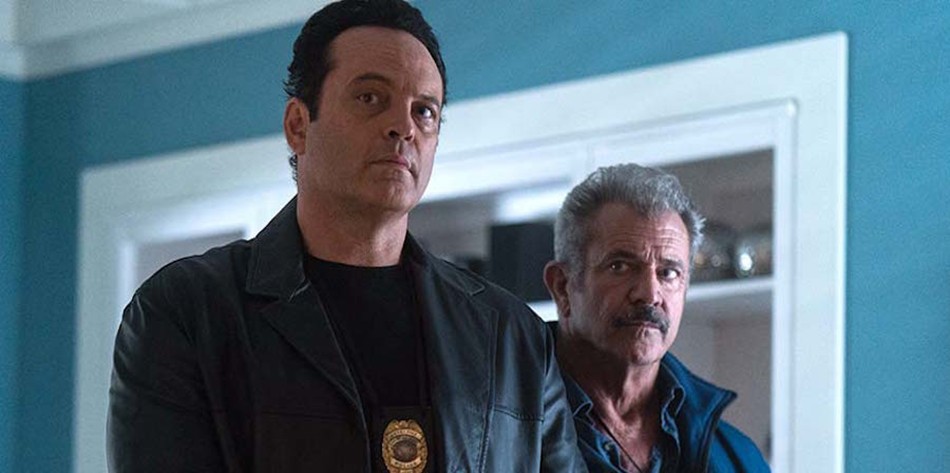 With Zahler's stunning Brawl in Cell Block 99, Vince Vaughn showed us all that he wasn't just a funny man. He could be a scary bad ass if the situation called for it. Although his Anthony isn't anything like Bradley from BICB99, he is another tough guy with a sensitive interior in a mucho world.
Vaughn also delivers some comedic howlers in the film that are pretty damn funny.
Again, Vaughn, like Mel, is playing his type, but thanks to Zahler's clever writing, the characters have edges that make them real, and sympathetic. Vaughn and Gibson also share a beautifully underplayed, but touching, scene that shows Zahler isn't just some blood-thirsty torture-porn hack. He cares about his characters, and in these two capable actors hands, they come alive.
The Rest of the Cast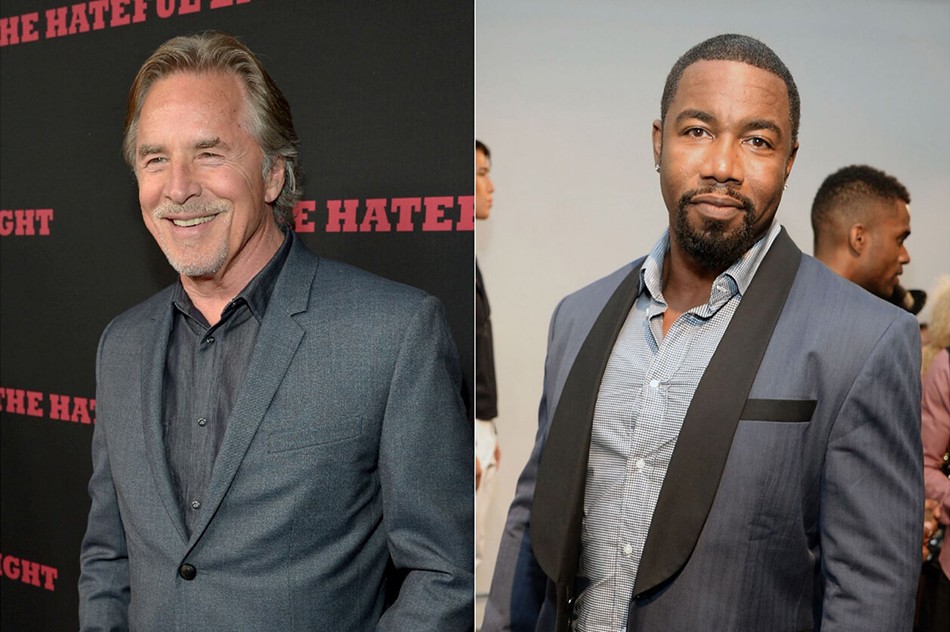 Supporting players all do very fine with their scenes, particularly Don Johnson and Jennifer Carpenter , but two of the real surprises here are Tory Kittles and Michael Jai White as a pair of small time crooks caught up in the big time heist. Up 'till now I was unfamiliar with Kittles work, but after DAC, I'll be keeping an eye on him. His Henry is guy on the wrong side of the tracks, doing the wrong thing, for the right reason. Roles or performances don't get any more compelling than this.
MJW, an action regular from Spawn and Exit Wounds, gives an understated performance as career criminal Biscuit – a man who just wants to do right by his friend Henry. Kittles and White are dynamite together. And there's a great scene between them in the getaway van just after the robbery that is pure magic.
A Pure Grindhouse Action Masterpiece
Like all Zahler films, DAC has no problem dishing out the onscreen fatalities. Although more refined in its depiction of violence, there are two rather nasty scenes of explicit bloodshed that are shocking, and repugnant, but extremely watchable. Zahler is the master at making you watch something you don't want to see, but can't look away from.
Regular Zahler composers, The O-Jays, are back to give the film it's beat, and they do a tremendous job. Top tech credits must go to DOP Benji Bakshi for his stylish night-time photography that perfectly captures the noir-material. Excellent work.
I wanna give a shout out to the producers of this film. Not many money people let the creative people do their job and this film is a fine example of a visionary being left alone to create his canvas. Well done Cinestate.
So, if you're in the mood for an adult thriller that will take you to the edge and back, and is filled with great characters, acting, unique direction and a bleak real-world-view, Dragged Across Concrete is the film for you. Zahler has delivered another masterpiece. Well done, Sir!

---
From a small country town where not many films played, Kent Church grew up on a steady diet of Coca Cola, horror magazines and action movies on VHS. If the movie didn't have Chuck Norris or Eastwood on the cover, he wasn't interested. His one core belief: Arnold Schwarzenneger must be President!! And James Woods vice –President…
Let us know what you think in the comments or on the Facebook page!