The iconic tough-guy duo continue to knock out solid action thrillers that you have to love to watch…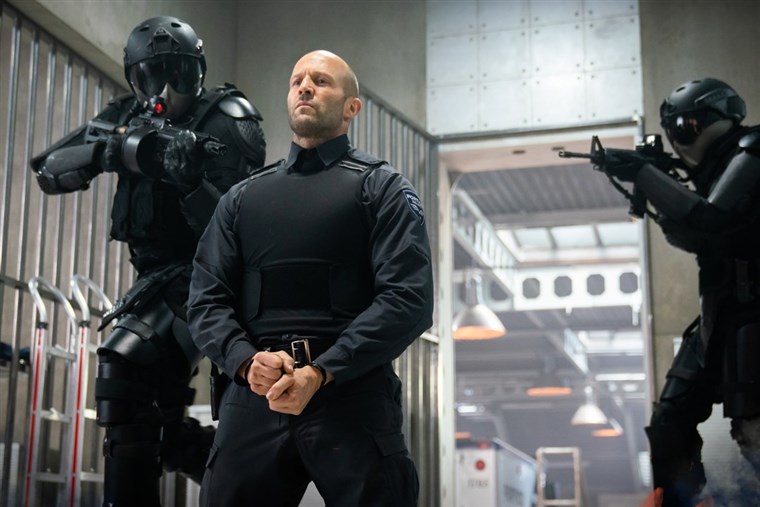 We as an audience have bore witness to many great actor/director collaborations in movies over the years. John Woo & Chow Yun Fat. Tony Scott & Denzel Washington. Isaac Florentine & Scott Adkins. Many great collabs. Ones I'd like to add are the collabs between Guy Ritchie & Jason Statham. Both men broke onto the scene with the British gangster comedy Lock, Stock and Two Smoking Barrels, which led into two more movies together, Snatch and Revolver.
But after that, their careers led them into completely different directions. Ritchie continued having a hand in gangster comedies, while also working on massive tentpole flicks, such as Disney's Aladdin, while Statham went on to become one of the biggest action stars in the world, with roles in such great action movies like Safe, The Transporter, Hobbs & Shaw, and The Meg. So when word got out that both men would be reuniting for a new film called Wrath of Man, it was cause for celebration. Especially after the trailer was released. Now that the film is out, does it hold up to their previous work? Let's find out!
UAMC Reviews Wrath of Man (2021)
Mysterious and wild-eyed, a new security guard for a cash truck surprises his co-workers when he unleashes precision skills during a heist. The crew is left wondering who he is and where he came from. Soon, the marksman's ultimate motive becomes clear as he takes dramatic and irrevocable steps to settle a score.
Just to let the cat out the bag early, I really loved this movie! This is easily one of the very best Jason Statham movies ever made! No exaggeration. Statham is at the top of his game in an incredibly efficient movie with a better than ever Ritchie at the helm doing what he does best. I think what I like most about it is it's basically two movies in one: a revenge movie and a heist movie, and both movies are absolutely superb.
Guy Ritchie and Jason Statham at Their Best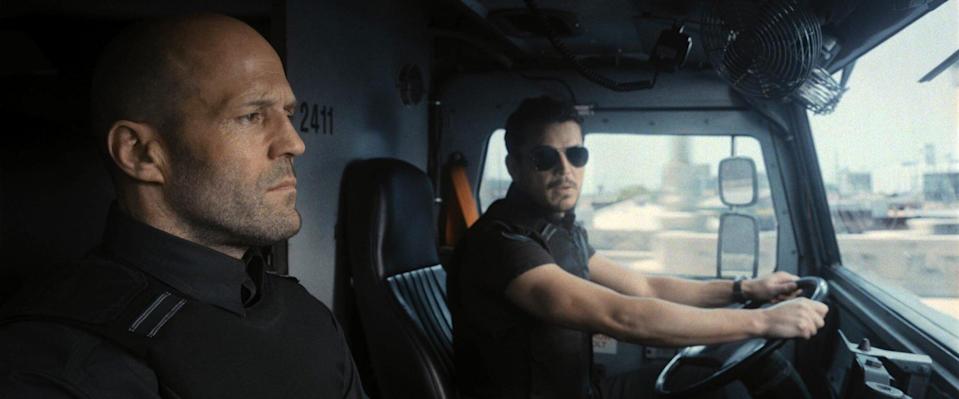 Let's break it down a bit first: this film features a really fantastic cast of actors, who include Holt McCallany, Josh Hartnett, Jeffrey Donovan, Scott Eastwood, Eddie Marsan, Laz Alonso, Niamh Algar, Darrell D'Silva, Babs Olusanmokun, & Andy Garcia, and frankly, they all do exceptional work. But the obvious star of the show is Statham, who is absolutely incredible in his regular Statham style self. The man completely oozes swagger, grace, and badassery 100% of the time he is on screen, and it is always glorious to behold.
And that is most assuredly thanks to Ritchie, who directs the proceedings phenomenally. When I first saw the trailer, my initial thought was how was he going to integrate his usual style into this action film, and I'm here to report he does it beautifully! This is definitely a Guy Ritchie movie, complete with amazing cinematography and non-linear storytelling beats. The film is even Broken up into parts, which are:
A Dark Spirit

Scorched Earth

Bad Animals, Bad

Liver, Lungs, Spleen & Heart
Admittedly though, it's not like most Guy Ritchie movies. Why is that? Because this one is vicious.
What The Expendables Series Got Right (and What it Got Wrong)
But How Ultimate is it?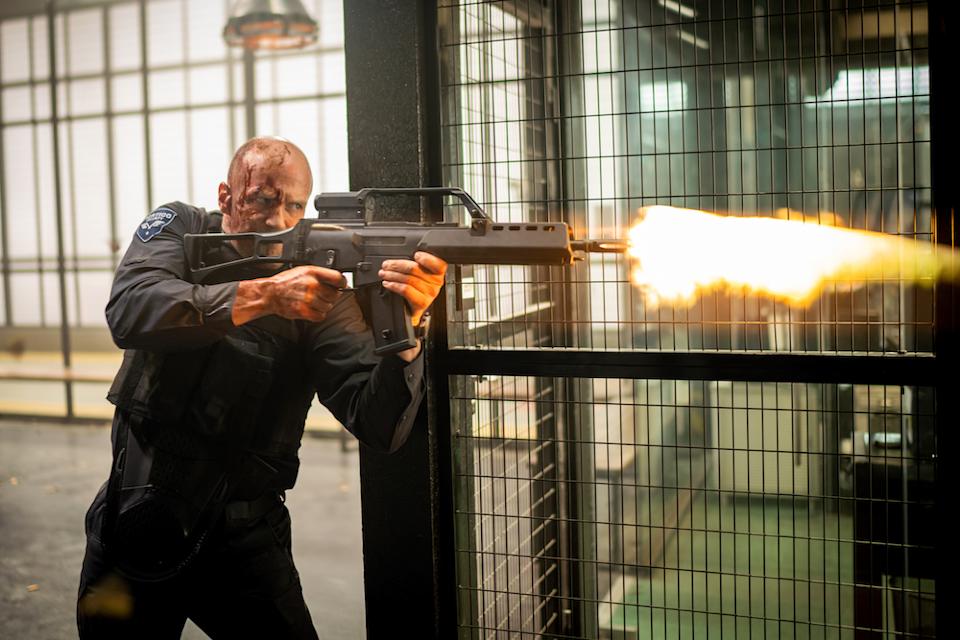 That leads into my next part: the action. Now, this isn't an action packed movie. On the contrary, there's really only 2 sequences of action: once in the beginning, and again at the climax, with some shootings and torture here and there. But that's fine, because the action is perfectly done, and bloody as hell. This is one mean ass movie. Quite possibly the meanest thing Ritchie has made in his career so far. While watching, it kind of reminded me of the serious tone of Statham's Parker done in the visual style of the last Statham/Ritchie film together, Revolver. And if you ask me, that's a sensational combo.
Are there any drawbacks? I will say that the attempt at Ritchie-like dialogue in the beginning doesn't work as well when coming from a bunch of Americans. To be honest, it sounded very forced. But it's gone in a jiffy, so no major worries.
All in all, this immediately goes to the top of my list of favorite Statham & Ritchie movies. It's an absolute awesome time, and a great reunion between two great collaborators. Let's just hope this movie is really successful, so we can see more like this from these two. You heard me, guys? I want more!!!