Knuckle up and throw down with MJW in Blood and Bone!
When it comes to DTV action, there have been many that have gone beyond their meager origins and reached pinnacle status in the DTV action movie realm. Some have even gone farther than that, becoming known as simply great action movies in general. But then, there are movies like Blood and Bone, which sits as one of the best action movies ever, period.
Blood and Bone (2009) Review
In Los Angeles, an ex-con takes the underground fighting world by storm in his quest to fulfill a promise to a dead friend.
If you disagree, cool. But I am of the mindset that this Blood and Bone is one of the best, most ultimate action movies ever made. This movie is simply outstanding. With excellent performances, great story, and phenomenal fight scenes, Blood and Bone has it all.
Leading the charge is Michael Jai White in one of his career defining roles as Isaiah Bone. MJW is absolutely electric as Bone, a modern day ronin warrior of sorts. A master of psychological warfare as well as physical, Bone is a quintessential hero, and MJW's performance makes him one of the most definitive heroes ever. 
Some of the Best DTV Action You'll Find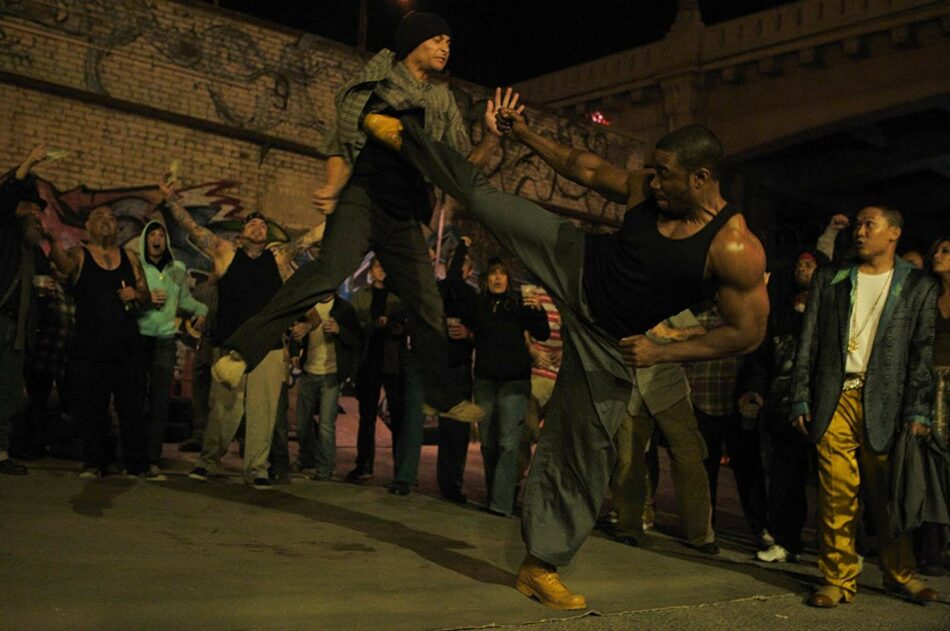 Eammon Walker is also aces as the main villain James, an immensely cruel and evil crime boss. His fantastic acting truly makes him a man you love to hate. Nona Gaye is also great as the stern but caring Tamara, the landlady who runs the building he's staying. But the best character in the movie is definitely Dante Basco as Pinball, Bone's "manager" in the underground fight circuit. Basco truly lights up the screen every time he is on it. I could definitely watch a whole movie just about Pinball.
Now, onto the action sequences. The work done by stunt coordinator J.J. Perry and co-fight coordinators Sam Hargrave and Fernando Chien is extremely meritorious. The fight choreography on hand is some of the best the action genre has to offer and MJW & his co-stars (especially Matt Mullins during the last fight scene) perform them flawlessly. Pitch perfect work. Beautiful.
Michael Jai White Deserves More Ultimate Appreciation
Any issues? Just one. Matt Mullins, who plays Price, the big bad fighter Bone must clash with at the end, fights in a suit. And the sleeves on his shirt are entirely too long. I understand he needed room to throw the punches during filming, but they're just way too long for me to ignore. And wrinkled too. 
Other than that, this movie is freaking perfect. Top of the line stuff here, ladies & gentlemen. And to think this went straight to DVD. Further proof that some of the best action movies are found not on the big screen, but on the shelves of your local video store. 
VIVA LA DTV ACTION!!!