How Conan O'Brien's 'Walker, Texas Ranger Lever' Gave Chuck Norris New Life.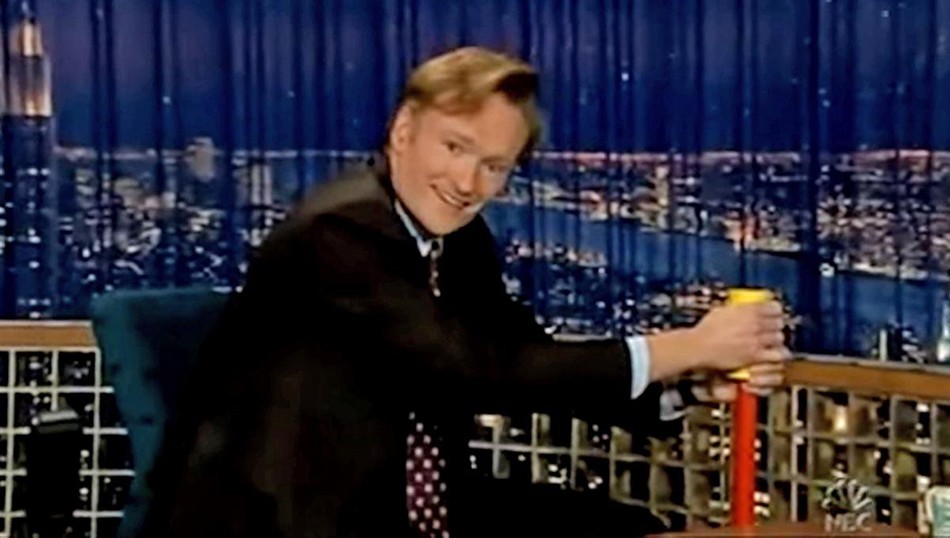 It's hard to believe, but Conan O'Brien is celebrating 25 years of having his own talk show. Coincidentally, Walker, Texas Ranger, the famous TV show starring ultimate action movie legend Chuck Norris is also celebrating its 25th anniversary.
While these two programs, which you would think should never have anything to do with each other, will forever be linked together thanks to a gag which still keeps giving to this day.
Let's look at the history of Conan's Walker, Texas Ranger lever, and how it gave a once storied franchise (and Chuck Norris himself) new life.
Late Night with Conan O'Brien
Late Night with Conan O'Brien premiered on September 13, 1993, and save for a few writers' strikes and network TV kerfuffles, Conan has been a mainstay of late night programming in the US and abroad ever since.
While his shtick has always been a sarcastic blend between high brow New York intellectualism and low brow poop jokes, Conan has endeared younger audiences with memorable gags and his outlandish humor. Conan famously debuted his Walker, Texas Ranger lever in 2004 when NBC purchased Universal, which gave Conan's show "royalty free" access to the entire catalogue of Walker, Texas Ranger episodes.
This also gave Conan, Andy Richter and their writing team a great opportunity to poke fun at the show – which was a prime-time hit in its day, but a little out-of-touch by 2004 standards. However, while the premise may have been sardonic at first, it quickly became rather fun, over-the-top and, well, actually really awesome.
Walker, Texas Ranger Debuts
Originally conceived by a production team at the short-lived Cannon Television, Walker, Texas Ranger came to the small screen in the spring of 1993 on CBS. It would go on to last 8 full seasons into 2001 and has since been broadcast in over 100 countries and to both critical and commercial acclaim.
The show, set in Dallas, Texas, puts Chuck Norris as Sgt. Cordell Walker, a member of the Texas Rangers Division of Texas law enforcement, a prestigious and historic division that handles high crimes and special investigations. Walker is joined by Clarence Gilyard as Texas Ranger Sgt. James "Jimmy" Trivette, Sheree J. Wilson as D.A. Alexandra "Alex" Cahill, Noble Willingham  as retired Texas Ranger Captain C.D. Parker (as well as some replacement characters in later seasons and a deep stable of recurring roles).
As is obvious to any ultimate action movie fan, the show owes its origins to Chuck Norris' iconic role as J.J. McQuade in Lone Wolf McQuade (which UAMC regards as the most ultimate Chuck Norris action movie of all time – twice in fact). With a premise as such, Walker expectedly solves episodically tough cases every week that usually end with him roundhousing a bad guy through a window to deliver final justice. As a kid growing up watching the show, I can say that it's as awesome now as it was then. It's great for rewatching and fits nicely into its television boxed slots so you can enjoy one episode on its own or binge watch them back to back for hours.
Walker, Texas Ranger to Get Reboot (But Without Chuck Norris)
Conan's Walker, Texas Ranger Lever
By the time Walker, Texas Ranger made its way to Conan's show, Chuck Norris and Walker had taken somewhat of a beating. While the show was awesome, it perhaps dragged on a season or two too long. Action movies were in a bad spot by 2004 (read about the ultimate action movie era here).
So, when Conan first pulled the Walker, Texas Ranger lever for the first time, audiences who might not have ever seen the show (or definitely not watched it in a long time) were greeted with out-of-context and often over-the-top clips that showcased just some of the wild plots and funny performances contained therein.
Yet, when that lever was first pulled, while audiences at first responded with laughter, they quickly turned to cheers. The crowd would almost instantly begin to chant and urge Conan on for clip after clip. Conan would often make a game of this, pretending to be done then lunging for one more moment from Walker's outlandish career. As far as Conan's gags go, the Walker, Texas Ranger lever quickly surpassed the driving desk and the masturbating bear to become one of his most famous and recognizable bits. And before long, it took on a life of its own.
Chuck Norris Facts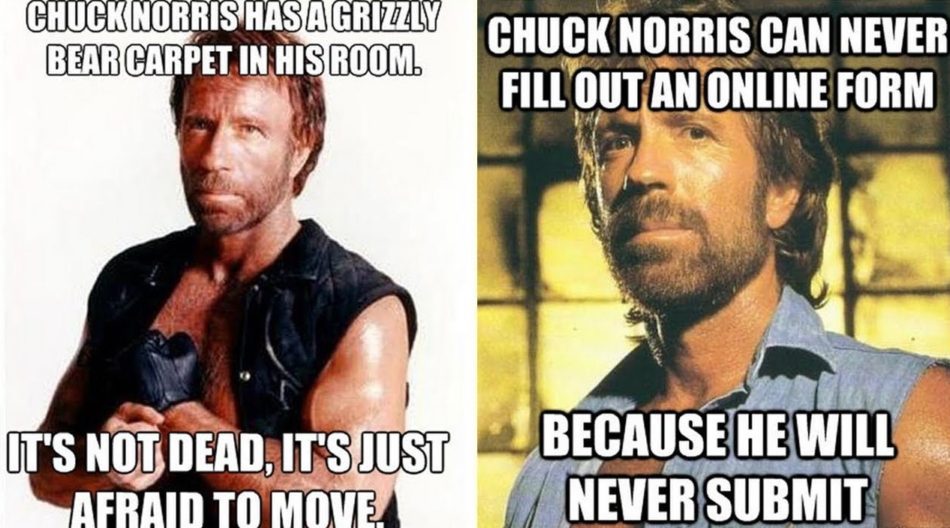 From the Walker, Texas Ranger lever on, you can directly trace the mainstream resurgence of Chuck Norris to Conan O'Brien's sketch and into the national lexicon. Chuck Norris facts become one of the internet's first major meme phenomenons as they swept across the globe and gave the name Chuck Norris an almost superhuman prestige.
There were (and are) many, many other ultimate action movie actors to idolize, but Chuck Norris rose to the top – and for years to come – thanks to this national fad. And while it may have been ironic at first (and perhaps always), it was still always mixed with awe and enjoyment.
If you watch the Walker, Texas Ranger lever clips now, people laugh, for sure. But you can hear the decibels grow as audiences react to the action in the show. They root for Walker instinctively at a level that surpases the ironic and into the sincere. While Chuck Norris went on to only marginally capitalize on his newly restored fame with some small forays into more mainstream roles (like this famous clip from DodgeBall), the same tone would be adapted by other action movie stars and can still be seen today in Jean Claude Van Damme's career (like his recently cancelled Jean Claude Van Johnson TV show) and others from the same era.
The Documentary Story of How Chuck Norris Defeated Communism
Conan's Contributions to Chuck Norris' Legacy
As both fans of Chuck Norris (and to lesser extend Conan O'Brien's), the Ultimate Action Movie Club will always hold the Walker, Texas Ranger lever close to our hearts as a way in which the ultimate action movie heroes of our past were honored and found new life in the dredges of the early 2000s when action movies almost went away forever.
As such, on the 25 year anniversary of both Conan O'Brien's show and Walker, Texas Ranger, we do them both right by honoring the ultimate legacy of the Walker, Texas Ranger lever.
Watch for yourself below and enjoy the ultimate awesomeness!
---
What are your thoughts on Conan's Walker, Texas Ranger lever and the ultimate legacy of Chuck Norris? Let us know in the comments below!