Arnold reveals how he duped Stallone into one of his biggest action movie mistakes of his career…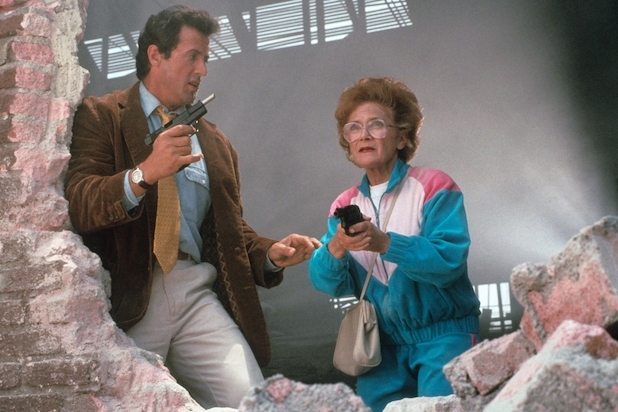 Arnold Schwarzenegger has revisited his decades-long beef with Sylvester Stallone and the time he tricked his once-bitter rival into starring Stop! Or My Mom Will Shoot.
Speaking during an appearance on Jimmy Kimmel Live, the Austrian Oak recalled how the pair regularly went head-to-head at the box office.
"In the '80s, he was just a rival. It was all about who was making bigger movies, who had the bigger definition in the muscles, who had more box office success, who kills more people, who kills more people creatively, who has bigger knives, who has bigger guns," Schwarzenegger said.
"In the end I started running around with guns that were only mounted on helicopters or on tanks. It was crazy. It was all out war."
Stallone and Kurt Russell Speaking about 'Tango & Cash' Sequel
Sylvester Stallone vs Arnold Schwarzenegger
When it came to flexing their sizeable muscles in the world of action movies, Stallone more than held his own against Schwarzenegger. But as the box office arms races between the pair moved into the 1990s, Arnie revealed he had one atomic option up his sleeve – comedy.
At the start of the decade Schwarzenegger scored big hits with movies like Twins and Kindergarten Cop, sending up his muscleman persona to surprisingly hilarious effect. Seeing his great rival excel in the genre, Stallone attempted to do the same – but it didn't quite go to plan.
Things started badly with the 1991 John Landis misfire Oscar, but they got a whole lot worse with his next effort, Stop! Or My Mom Will Shoot.
10 Things You Never Knew About Sylvester Stallone's Demolition Man (1993)
Stop! Or My Mom Will Shoot (1992)
Yet what Stallone didn't realise at the time was that Schwarzenegger essentially tricked him into starring opposite Estelle Getty in the action comedy about a tough guy cop who has to contend with his interfering and deliberately kooky mother.
Arnie was first approached about doing the film but immediately got cold feet. I read the script, and it was a piece of s—. Let's be honest. I say to myself, I'm not going to do this movie," Schwarzenegger told Kimmel.
"Then they went to Sly, and Sly called me, have they ever talked to you about doing this movie? And I said, yes, I was thinking about doing it.
 "This is a really brilliant idea, this movie. When he heard that, because he was in competition, he said, 'Whatever it takes, I'll do the movie.' And of course the movie went major into the toilet."
Sylvester Stallone Reveals The Worst Movie He's Ever Starred In
A Low Point for Stallone's Action Career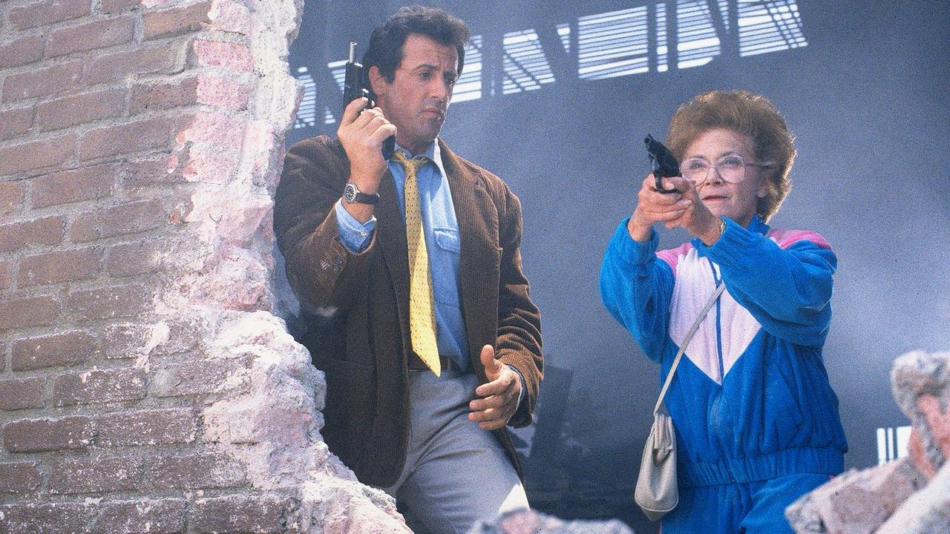 The film was a critical and commercial failure and won three Golden Raspberry Awards: Stallone as Worst Actor, Getty as Worst Supporting Actress, and the film earned Worst Screenplay.
In the years since, Stallone has gone on the record to point to Stop! Or My Mom Will Shoot as the worst film of his entire career.
He's gone even further than that, describing it as "maybe one of the worst films in the entire solar system, including alien productions we've never seen"