UAMC accepts the impossible mission of ranking Tom Cruise's Mission Impossibles.
Fresh off the recent release of Mission: Impossible – Fallout (aka Mission Impossible 6), the Ultimate Action Movie Club has accepted the challenge of trying to rank Tom Cruise's Mission Impossible franchise films. So, thanks to the awesome work of UAMC-contributor Ian Young, we have the 6 Mission Impossible movies comprehensively reviewed and ranked below for your ultimate action viewing pleasure.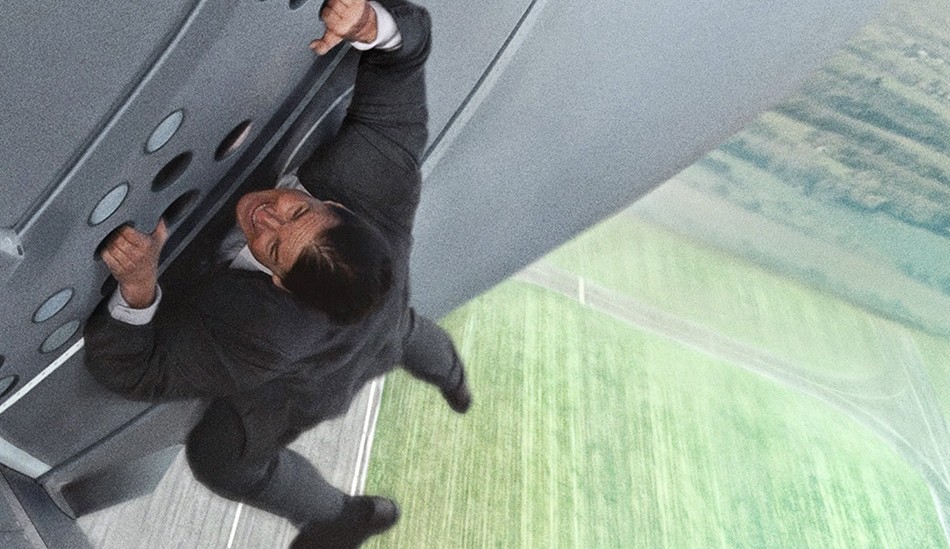 While a solid modern take on the well-established Mission Impossible franchise by this point, Mission Impossible – Rogue Nation and Tom Cruise welcomed on a new director – Christopher McQuarrie. As such, the tone shifts and many of the awesome explosions and ultimate fights are now juxtaposed with some other sensibilities, as Ian Young writes:
Many other comedic elements are thrown into the movie and in feel we have something much more like the Roger Moore era of 007 James Bond movies than a dark techno thriller like entries into the Mission Impossible saga.
MI:5 also brought on some new players who don't quite live up to the solid core of Cruise, Rhames and now Pegg's reputations:
The conflict between hero and monster is a compelling one with some very cool twists and turns along the way but there is one snag. The performances of Harris and Fergusson are somewhat flat, this is a disappointment when you think of the amazing legacy this franchise has when it comes to the movies' cast.
Overall, MI:5 was still a commercial and critical hit worth viewing as part of the canon or for any standalone good time. For the full review of Mission Impossible – Rogue Nation, click here to read the full article.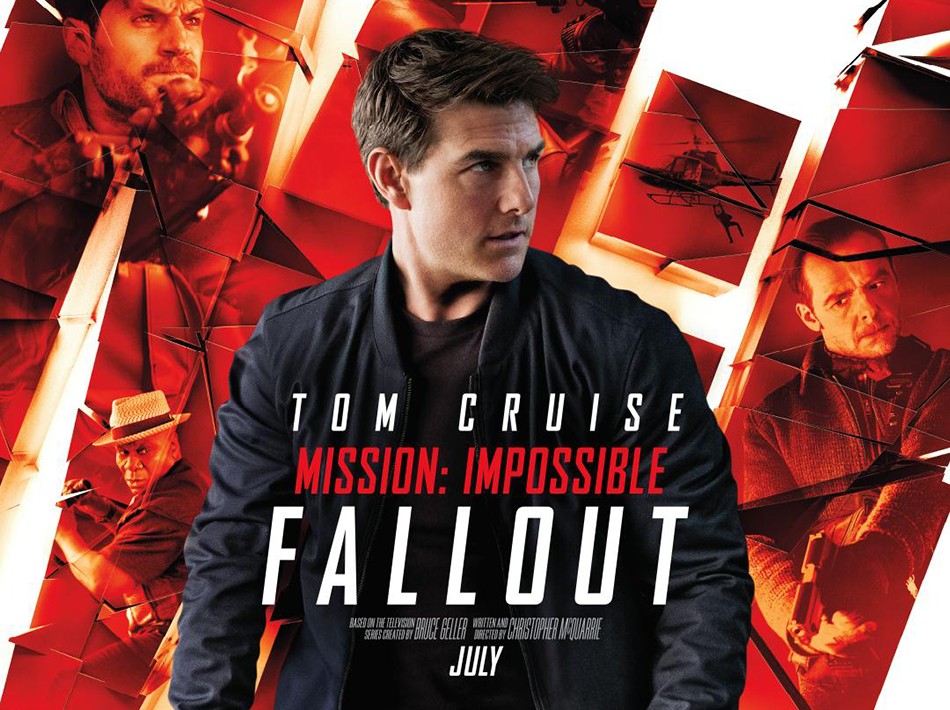 Back to the latest ultimate installment, Mission Impossible – Fallout has again landed the franchise another bonafide action hit! Tom Cruise, who has to be getting tired of being forced to do stunt after stunt and run like a madman every 4 to 6 years, had a difficult task ahead of him making a sixth feature up against such solid efforts before. While he most definitely succeeds (as any action star does), MI:6 is great but not quite as awesome as its earlier editions.
The first thing that's clear about this movie is that it has a much stronger sense of continuity than previous entries in the Mission Impossible franchise. Christopher McQuarrie returns to direct this installment, the first time that a director has returned to the franchise. This really does aid the film giving the audience a sense of place and continuity. Mission Impossible: Rogue Nation (2015) does a clever job of re aligning the Mission Impossible franchise and the pay off really comes over in this instalment.
To read the full review of Mission Impossible – Fallout, click on the link here!
Released 6 years after MI:2, Mission: Impossible III was a true rebirth to the franchise, making some serious style and tone changes. This is in no small part due to its pretty long and at times difficult pre-production process which saw some major shakeups.
Mission Impossible 3would be released in the summer of 2006 but pre-production actually started in 2002 with Hollywood Director David Fincher. The aim was that Mission Impossible 3 would be released in 2004. As interesting as the prospect of a Fincher directed Mission Impossible was, sadly it would not come to pass. Fincher would leave the project and audiences would be denied a thriller helmed by Fincher for whom other projects awaited.
Eventually, Tom Cruise would get his man and J.J. Abrams would take the helm. And while Abrams may be a household name now, it was considered somewhat of a risk at the time. However, that risk clearly worked out for Cruise and the budding franchise.
Rewatching Mission Impossible 3you would have no idea that this was Abrams' first feature. It is expertly directed and contains one of the best cold openings ever. The way that Abrams captures action in this movie is brilliant. He has an eye for capturing iconic spectacle and directs two of the greatest scenes in the Mission Impossible franchise. The Vatican City caper and the strike on the bridge which has got some breath taking action in it.
To dive in deeper, click here to read the full review of Mission: Impossible III.
As the first direct sequel to the original 1996 breakout hit, Mission: Impossible II delivered the goods in a way that few franchise first sequels can. While the original was iconicized for its own thriller exploits, MI:2 really brought the franchise into the action genre with its own take on what it blockbuster audiences wanted in the new millennium.
By the summer of 2000 the action movie was absolutely back in favor with audiences and Mission Impossible had been at the very birth of that renaissance. The action movie had evolved quickly but more effort was put into special effects than star power. Films such as the The Matrix (1999) and the return of both the Star Wars and Star Trek franchises on the big screen were wowing mainstream audiences with action presented in a way they had not seen before.
MI:2 also almost single handedly ushered in a new era of blockbuster cinema by bringing in John Woo and his Hong Kong action stylings. MI:2 rocked because of Woo and his explosive trademarks and action. Period!
The action set pieces for this movie are fantastic. From the famous opening credits sequence to the escape from the lab in the second act, to the excellent final action sequence which shows off all of John Woo's directional flair. That duel on motorbikes between Hunt and Ambrose is possibly one of the best action sequences of the early 21st century. Although the pacing of this movie may not be as tight as the first the action is well worth waiting for. It is backed up by an impressive musical score by Hans Zimmer which really enhances the action.
Read the full write-up on Mission: Impossible II right here.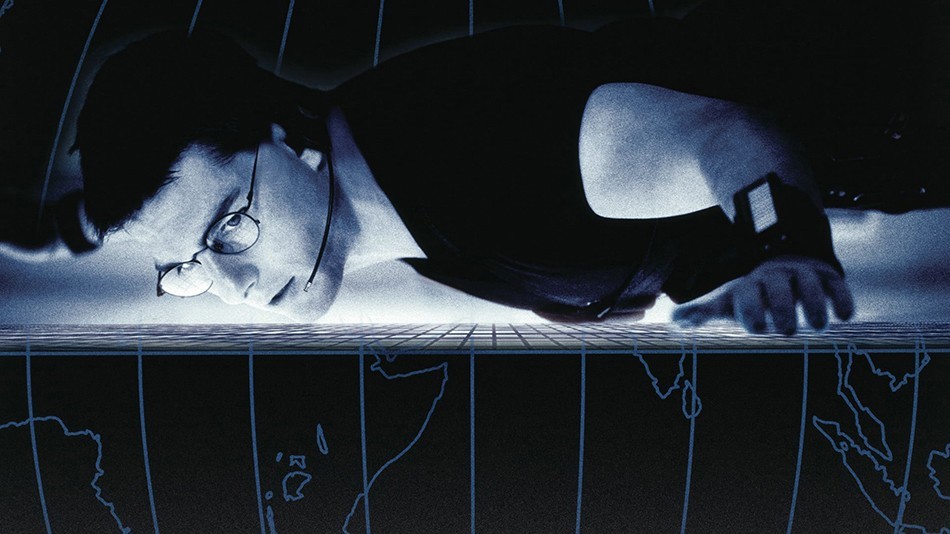 When looking back at the movie that started it all, Mission: Impossible was truly a generation-defining blockbuster that stands out for its uniqueness and vision in an era that was largely becoming dry for the action genre. For Tom Cruise, it was also very much a personal project and not close to a sure thing for him or an up-and-coming production company to dive into.
Paramount Pictures had the rights to make a mission impossible movie for some time but couldn't develop anything. That was until iconic Hollywood star of the 80s Tom Cruise, who had been a childhood fan of the T.V. show growing up, grabbed the opportunity to make a film version. It was the first project for his new production company and he negotiated with Paramount on a budget of 70 million dollars.
Mission: Impossible, though, hit its mark with deadly precision thanks in part to direct Brian De Palma by creating a captivating thriller that was both intellectually engaging and smartly stylistic in ways that still feel fresh today.
In many ways Mission Impossible could have been a by the numbers, mid budget, largely forgettable chapter in action movie history but Cruise genuinely wanted to create the best possible movies he could. The foundation of creating a franchise that redefined the action movie was to pick a great director. Cruise hired Hollywood legend Brian De Palma. De Palma was a perfect choice to direct, with a reputation for producing classy, tension filled, complex action films such as Scarface (1983) and The Untouchables (1987). Da Palma had problems with the script when he came to Mission Impossible and would actually devise many of the action sequences that go into the movie.
Read the full story of how Mission: Impossible birthed the great franchise here.
And finally, the crowning jewel of the Mission Impossible franchise is 2011's Mission: Impossible – Ghost Protocol. A direct follow-up to J.J. Abrams Mission: Impossible III 5 years later, MI: 4 really gave the franchise the legs which its still running on today.
That mix of established and new is built upon perfectly in this movie. In front of the camera we have the return of Tom Cruise and Simon Pegg from previous installments but then you have the rising stars (at the time) of current action movie legend Jeremy Renner and the incredibly talented, kick ass, female action movie star Paula Patton who add that contemporary element to the movie.
With Abrams taking on his more familiar producer role and passing the director rains to Brad Bird, MI:4 soared by fully incorporating the wild stunts with stunning visuals and an exotic story that saw one of the franchise's best leading ladies and villains.
Mission Impossible: Ghost Protocol is an absolute gem of an ultimate action movie. It takes the best of the Mission Impossible formula, throws in new elements and is backed up by a great script, which is itself  a fantastic mix of elements, including humor. There was a great director behind the camera who filmed great locations, fantastic action and an awesome cast who bring all of this together. This lead to the film being a huge success worldwide both  at the box office and critically and the future for the franchise was well assured.
For the full article, click here to read the final review on Mission Impossible – Ghost Protocol.

---
What's your ranking for the Mission Impossible movies? Let us know in the comments or on our Facebook page!