"The past isn't dead" – Second trailer for James Bond's No Time To Die released.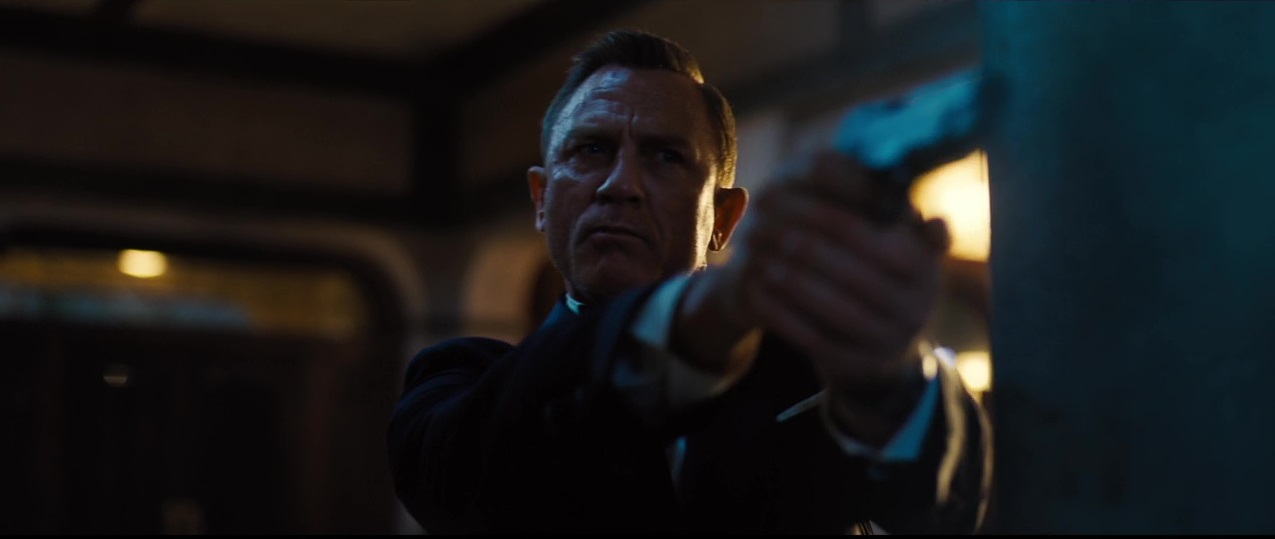 (Image copyright: Universal Pictures, Danjaq, LLC and MGM)
The dormant marketing campaign for the upcoming 007 adventure No Time To Die has finally woken up this September with a new poster and a 2:35 trailer. The new poster is quite minimalistic, heavily influenced by the Skyfall character posters where James Bond appears, in tuxedo, in front of a white background with a black 007 gun logo. Despite its simplicity, it could very well be the most "Bondian" of all the other efforts used to promote the film when it was set for an April 2020 release, before the COVID-19 crisis that forced Universal Pictures and EON Productions to reschedule the movie for November, which now seems to be the final release date.
James Bond: Ultimate Thoughts on the 'No Time To Die' First Trailer
It's Almost No Die to Die…
No Time To Die's second trailer reworks some elements seen on the initial December 2019 trailer: a car chase involving the classic Aston Martin DB5 through the ancient city of Matera in Italy, an infiltration to a high-tech laboratory led by Primo (Dali Benssalah), apparently a SPECTRE agent; action scenes involving the characters of Ana De Armas and Lashana Lynch, and some conflicts regarding the relationship between James Bond and Madeleine Swann, played by Léa Seydoux. We are informed that she appears to have a personal connection with Rami Malek's villain Safin: "What does he want?", Bond asks. "Revenge. Me", replies Madeleine.
Hard-edged aficionados that have consumed 007 in more than one media will distinguish two interesting music cues in the "James Bond Theme" arrangement for the trailer: the first one, as the villains rappel down through the big building, is a bit reminiscent to Sean Callery's version of the trademark tune for the 2004 video game Everything or Nothing, albeit with more horns in the background. The second one is a cue from Thunderball's main musical motif composed by John Barry, which can be especially heard during "Bond Below Disco Volante" on the soundtrack album for the fourth James Bond movie, released in 1965.
"The past isn't dead", anticipates a bruised and battered 007 to Madeleine, although he isn't referring to the aforementioned homage but to plot lines that harkens back to Casino Royale in 2006, film that set characters that would eventually been retconned as members of the infamous organization SPECTRE. As a matter of fact, Bond visits the organization's leader Ernst Stavro Blofeld, imprisoned at the Wakefield detention facility after the events of the previous film. "Now my enemy is your enemy", he declares, implicating that Safin isn't exactly one of his most loyal followers. Was he one in the first place? We'll have to see that in a couple of months.
Latest 'No Time To Die' Trailer Could Change Everything… Or Nothing
James Bond is Ready to Save the World… Again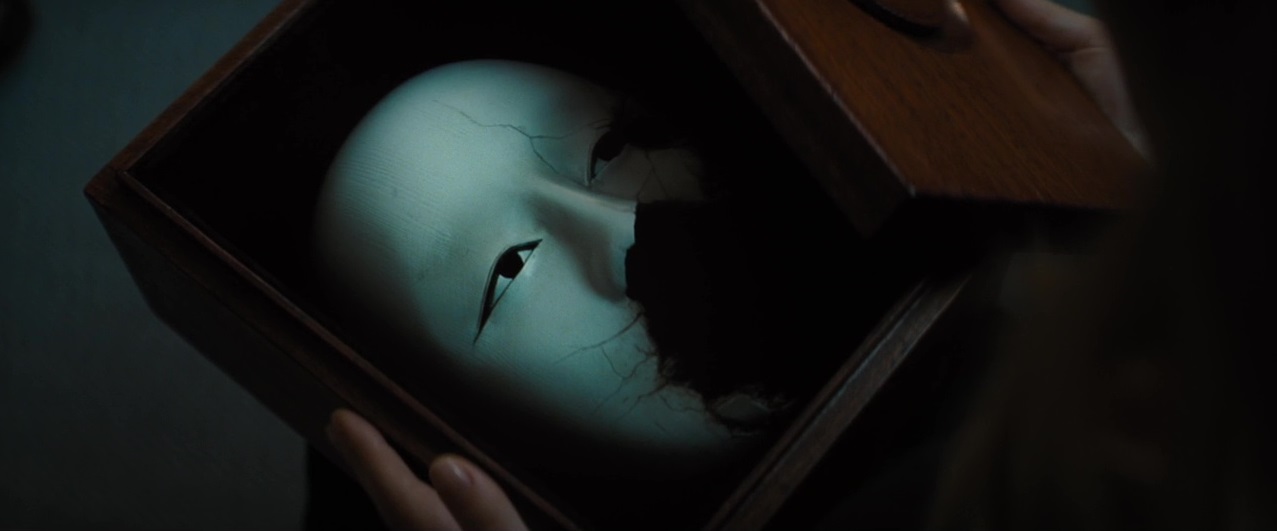 "How do you tell the good from bad, villains from heroes, these days?" asks CIA agent Felix Leiter (Jeffrey Wright, returning for the role after Casino Royale and Quantum of Solace), the man responsible for interrupting Bond's tranquil life in Jamaica for an off-the-books mission in Cuba. There's an indication of possible betrayals and tools of the spy trade which were quite frequent in this film series since the 1980s, exacerbated during the Pierce Brosnan and Daniel Craig eras. The words have an obvious reference to Ian Fleming's observations on the dirtiness of the spy business on an interview held for the CBS in 1963, but also to the 1953 novel Casino Royale when Bond himself noted that "the villains and the heroes get mixed up". In the 2008 movie Quantum of Solace, it is Bond's ally Mathis who points that out.
There is, however, something more important in the trailer: it looks like James is ready to save the world again. "He's going to kill millions!", warns Nomi (Lashana Lynch). That appears to be a nice touch of fan service after most of the Craig era movies dealt with personal revenges or minor schemes that involved infiltration into intelligence networks or financing terrorist networks. It appears Safin wants to raise the bet as much as Karl Stromberg or Hugo Drax from The Spy Who Loved Me and Moonraker, something that was also hinted in the original trailer when Bond observed that the villain was "playing God". The last time we had something similar was some two decades ago when Renard and Elektra King plotted to provoke a meltdown in a nuclear submarine below the Bosphorus in The World Is Not Enough. Or to North Korea's Colonel Moon in 2002's Die Another Day who sentenced the West to "shake with fear". But after that, the megalomaniac desires of Bond's antagonists seemed a little bit pedestrian in terms to national/worldwide security risks. It looks like Safin is here to change that, as well as Bond is there to stop him on his magnificent, Ken Adam-esque base designed by Mark Tildesley.
Aesthetically, the film really looks beautiful and will surely be among the better photographed Bond adventures of all, courtesy of Linus Sandgren. Erotism, which was toned down in recent Bond adventures, also seems to return with a scene where Madeleine and Bond are gently kissing each other on a hotel room in Matera at dawn, which looks romantic and sexy. Similarly, on many shots Sandgren makes Léa Seydoux look delightfully sensual, an attribute the Parisian actress always had, painfully wasted in the previous film SPECTRE (2015).
New Action Shots and Old Traditions
The film's action sequences previewed in the trailer are large-scaled with warships launching missiles, some underwater sequences, hydroplanes, shootouts in a Cuban bar, cargo planes ejecting a much smaller jet commanded by Nomi, and a scene involving Bond in some foggy woods getting booby traps as he avoids enemies on foot and Land Rovers stalking him.
On a less interesting note, this trailer also brings back caption cards, a tradition left behind after 2002 when the theatrical trailer for Die Another Day announced that 007 would be "betrayed, captured and abandoned". In this case, and on a similar way to the TV spots, the captions indicate that "this mission will change everything", whatever that really means. See a previous article on this space for more speculation about that.
It's only a little more than two months before No Time To Die gets to the big screen and, considering has a length of a little less than three hours, we haven't probably seen too much about it as long as both trailers were. There's also the chance that we might have been misdirected on a few plot points, recent trailers played with this quite a lot thanks to the wizards of editing. We just have to wait. Waiting is something we really grown accustomed to when it comes to the production of this movie whose original release date was in November 2019 before many script changes and delays. That said, it appears they did put the money on the screen for this one.