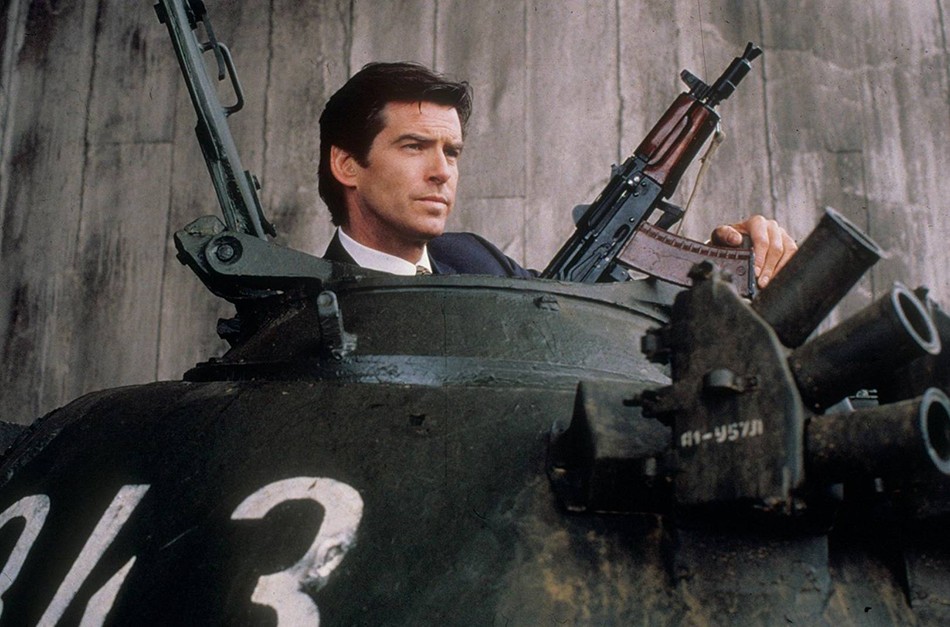 Few people have been so destined to play James Bond as Pierce Brosnan.
Which was the first movie Brosnan saw at the cinema at the age of 11? Goldfinger. Who was the first woman he married? Cassandra Harris, a Bond girl to Roger Moore's Bond in For Your Eyes Only. Which famous role did he pursue in 1986? James Bond, but he didn't get to play it due to his Remington Steele obligations. What happened to him in 1994? Pierce Brosnan was announced as the fifth official actor to play James Bond.
In this obscure and somewhat aggressive world where Daniel Craig has given a current day portrayal of Ian Fleming's secret agent which bears links to Timothy Dalton's unaccepted performance as Bond in the late 1980s, the decade where Pierce Brosnan played agent 007 seems harshly overlooked, and that's another way to say unfairly trashed.
Back in 1990, EON Productions wanted to bring James Bond back and treatments for a seventeenth movie starring Timothy Dalton were written. Then things got complicated: MGM was taken over by Italian businessman Giancarlo Paretti, who among other things tried to make an unauthorised sale of the television rights of the Bond movies, getting into a legal conflict with EON and Danjaq, the holding protecting the cinematic rights of Ian Fleming's character. This halted the production of the movie for a couple of years, yet when the dust was settled, Dalton turned down the role. He wanted to return for one last outing, while producer Albert R. Broccoli expected him to do a couple of movies in quick succession to compensate the long absence for the character, but the Welsh actor thought he had lost too much time and preferred to focus on his other projects.
The Man from Remington Steele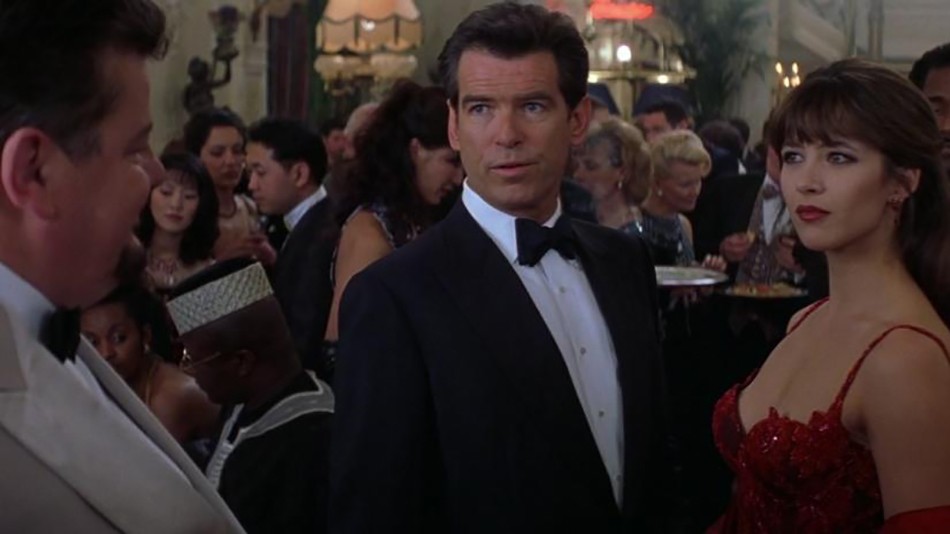 There had been screentests with many actors, but Pierce Brosnan seemed the obvious choice now that Remington Steele was over and he had little projects. Negotiations began, and Brosnan's posture was simple: "I don't need Bond in my life, but if they want to offer it to me, I'll definitely do it because it's like unfinished business," he said to his agent Fred Spector when rumours began to circulate that he would become the new Bond, fearing a media circus that would grant him the "James Bond That Never Was" tag forever.
It was on June 1, 1994, that Spector phoned him and told him the good news. Exactly one week later, he was greeting the photographers and journalists at the Regent Hotel in London after being officially announced as James Bond, to star in GoldenEye, set for a summer 1995 release and later moved to November.
Bringing James Bond back to life in the mid-1990s wasn't an easy job: journalists everywhere were wondering if the character had a place in a post-Cold War era and if he could match heroes like those played by Bruce Willis, Mel Gibson and Arnold Schwarzenegger in films like Die Hard, Lethal Weapon and True Lies, the latter taking a huge amount of inspiration from the Bond flicks. The bad box office numbers and poor marketing campaign for Timothy Dalton's swan song Licence To Kill in 1989 has also endangered the franchise. Although this film is heavily appreciated now on its 30th anniversary, back in the day people didn't embrace that dark, gritty and unstylish Bond.
Screenwriters Michael France, Jeffrey Caine and Bruce Feirstein had in clear that Licence To Kill wasn't an inspiration for GoldenEye, but that they shouldn't go to the parodic extremes of Moonraker and other Roger Moore movies. They should balance action, humour and drama in exact quantities and the film had to look exotic. The audience had to experience the feeling of being in a Monte Carlo casino as well as being sitting on a Cuban beach or escaping the Russian Army in the middle of St. Petersburg. Professionals like director Martin Campbell, aided by cinematographer Phil Méheux, editor Terry Rawlings and production designer Peter Lamont, who replicated the streets of Russia on the backlot of the improvised Leavesden Studios in Hertfordshire, achieved the task with great success and throughout GoldenEye one really feels that James Bond is back with a vengeance.
Pierce Brosnan combined the best of his predecessors: the audacity and aplomb of Sean Connery, the sympathy of Roger Moore and the human side glimpsed by George Lazenby and Timothy Dalton. 
How 'GoldenEye' Set the Foundation for a Post-Cold War Era James Bond
The Pierce Brosnan James Bond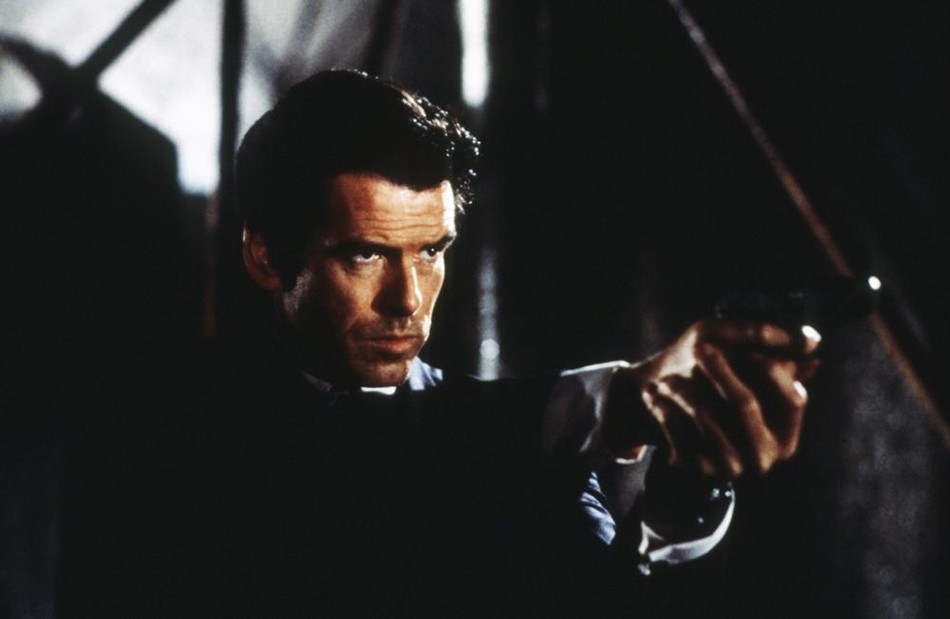 He almost gets romantically involved with many of his women, even when it could be argued that he "uses" them to achieve his objectives, there is always the feeling that his Bond is protective. While Connery and Moore could have kissed and dropped them after getting the job done, Brosnan worries and wants to protect them. This is the case of Paris Carver, an ex-girlfriend he abandoned in the past and has now married the villain Elliot Carver in Tomorrow Never Dies. Likewise, in The World Is Not Enough, he wants to protect Elektra King, the daughter of a businessman assassinated by an explosive inside the MI6 Headquarters. He gets closely attached to her and feels the blow when he discovers she had betrayed him and was, in fact, plotting world domination in league with the apparent leading antagonist. GoldenEye's Natalya Simonova also shares a scene with him that has a romantic tint, questioning Bond's way of life, "his guns, his killing, his death", on a Cuban beach. A scene that ends with a passionate kiss that in a masterstroke of the editor fades into the fire of a bungalow's hearth. While Natalya may not be as important to Bond's life as Vesper Lynd (Casino Royale) or Madeleine Swann (SPECTRE and the upcoming No Time To Die), she marked a precedent for this kind of women who questioned his profession and hoped he wouldn't risk his life on the field.
Of course, any hard-core Bond fan will point out that the first women in the film series Bond got seriously involved in was Tracy Di Vicenzo in 1969's On Her Majesty's Secret Service, cueing the events of the novel of the same name by Ian Fleming where 007 got married and his wife was shot dead hours after the wedding. Naturally, Tracy was far more important than Natalya in Bond's life, but she seemed to play along with Bond's sense of adventure (sharing a few laughs here and there while evading SPECTRE skiers on the Swiss Alps) and she never questions his actions or his profession – it's Bond the one who feels he has to find another job in order to lead a life and have children with her. 
The James Bond of the '90s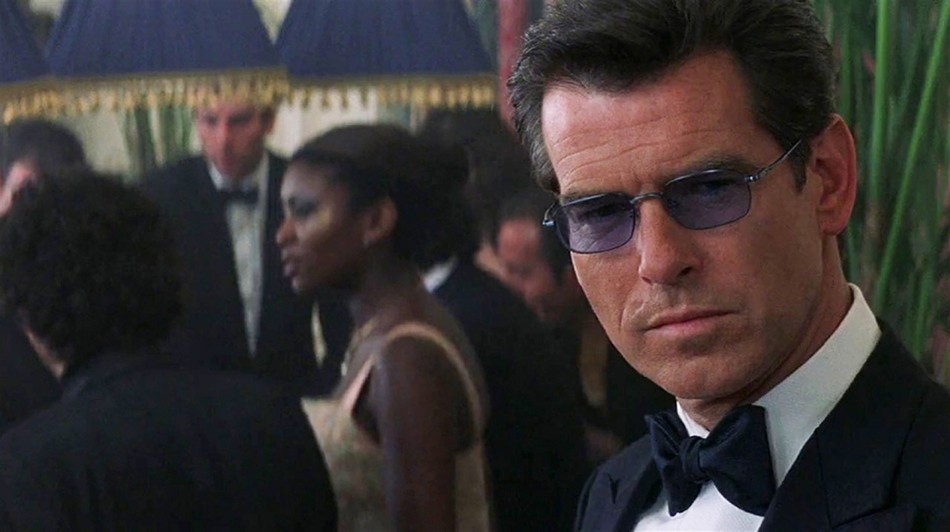 Three of the four Pierce Brosnan Bond flicks were released in the last lustrum of the 1990s, the fourth opening in 2002 and being the first of the new millennium and 21st century. There is perhaps no other era in the 007 history that has emphasised that much the current days as Brosnan's, although it should be noted that every film heavily relies on its production year as observed by the fashion trends, filmmaking style and the tunes selected by composers like John Barry or Marvin Hamlisch.
GoldenEye, Tomorrow Never Dies and The World Is Not Enough work as a build-up for the Bond of the 21st century, while Die Another Day delivers it. These films are all part of the same era, but a notable change of tone can be seen in the production closing this cycle. 
GoldenEye was a return to basics with the mood of international intrigue proper of a eurothriller: a lot of the action takes place in Russia, described as "a land of opportunities" where arms dealers have emerged after the fall of the Berlin wall. It had a cast full of relatively unknown actors who gave outstanding performances such as Gottfried John and Tcheky Kayro, not forgetting Sean Bean, Alan Cumming, Famke Janssen and Robbie Coltrane. It is one of the few Bond films where secondary actors are all important in their own way and represent something: Cumming, Karyo, John and Coltrane, for example, all represent the faces of the new Russia where the military power isn't as powerful as before and politicians are now running the show and supervising them, and as a result this leads to the emergence of arms dealers and computer hackers applying the law of the free market in their own wicked way on the once heart of the Communist pride.  
Tomorrow Never Dies, on the other hand, leaned more into the territory of the 1990s action blockbusters like Air Force One or True Lies: action is everywhere and overshadows every kind of drama or glamour that could be present in a Bond adventure, much courtesy of director Roger Spottiswoode's style who wanted to keep an urgent pace which, curiously, seems to reflect the hurried schedule the producers had to deliver the film for Christmas 1997. Many would consider the film lacks depth and that it doesn't look as spectacular as GoldenEye, however, it was ahead of its time. In a world where social network users (even the President of the United States) have accused some media of "fake news", Tomorrow Never Dies had the novelty of a media mogul villain heavily inspired in Robert Maxwell and Rupert Murdoch, whose goal is to confront China and Great Britain through headline misinformation to be granted broadcasting rights in the Far East.
The last Bond movie of the decade (and the millennium) was The World Is Not Enough in 1999, where significant changes were made: a drama director like Michael Apted was hired and screenwriters Neal Purvis and Robert Wade, known for Let Him Have It, another drama, were hired to pen a story. It was Brosnan's insistence that after the abuse of pyrotechnics in Tomorrow Never Dies this film should have a more emotional vibe and better character development. He got his way: the threat emanates from M's past, the terrorist she issued a death warrant on years ago survived and now wants revenge. This terrorist has kidnapped the daughter of her friend Sir Robert King and she advised him not to pay the ransom to stall. The woman escaped and agent 009 found Renard, the terrorist, and put a bullet in his head. Flash forward to 1999: King is killed in a bombing against MI6, Elektra is the next target and Bond goes to protect her from the clutches of Renard. However, he finds out later that Renard and Elektra King are working together and that she planned her father's death. Now she wants to take over the world and has now kidnapped M to avenge for advising her father not to pay the ransom. 
Surprisingly, this sounds pretty much like Skyfall: a former MI6 agent M had his cover blown and handed into the Chinese has survived a cyanide capsule and now wants revenge. His plan begins with setting up an explosion on the MI6 Headquarters, revealing classified information exposing operatives infiltrated in the Middle East and it finally ends with the death of M. However, unlike the dramatic or moody endings of the Daniel Craig films, The World Is Not Enough played it at safe and had a formulaic climax with Bond stopping Renard from provoking a meltdown on a nuclear submarine below the Bosphorus, getting his reward in bed with Denise Richard's character Christmas Jones. But it can't be denied that this film set a precedent for the 2012 adventure who still remains the biggest commercial hit in Bond's history.
How James Bond Was Able To Help Turn The Century In 'The World is Not Enough'
Die Another Day (2002)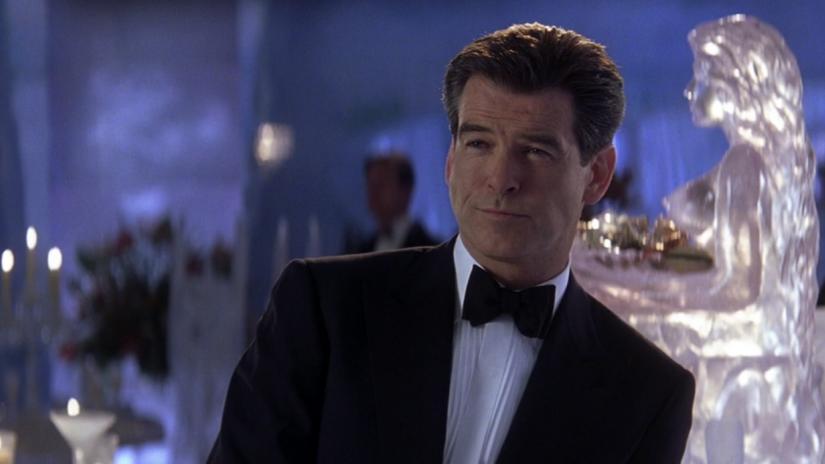 The violent, sombre, gritty tone of the Daniel Craig James Bond movies was anticipated in 2002 by Die Another Day. This film is very millennial and the influence of technology and modernity is already showcased by the CGI bullet fired by 007 himself during the classic gunbarrel opening sequence. The 20th Bond adventure was a victim of an excessive profusion of special effects and a filmmaking style that resembled that of Mission: Impossible II, Face/Off and Charlie's Angels with fast and slow-motion camera shots almost everywhere. However, the level of grittiness in the story broke new ground into the movies and by that time it was unarguably the most violent Bond film since 1989's Licence To Kill. After completing a mission in "the world's scariest place", Bill Clinton's words to describe North Korea, agent 007 is captured and locked up for 14 months on a dirty cell while being regularly tortured with scorpion venom, beat ups, and a combination of fire and ice administered by an anonymous and tight-lipped female guard. 
While these scenes were integrated into Daniel Kleinman's main title sequence over Madonna's song for the movie, these are still shocking to see. The audience is later offered a black and white flashback when Bond remembers his torture that is even more shocking. The future of 007 is questioned as MI6 disavows him under pressure of the American government thinking he might have succumbed to the torture and revealed information: "You are no use to anyone now", M tells him. The relevance of a secret agent in the field has been a predominant theme in Skyfall and SPECTRE, and the fact that MI6 is under surveillance and M follows his hunch to believe Bond is also a reused subject in Quantum of Solace. But it first happened in Die Another Day, even with all the questionable artistic decisions taken in the film.
When talking about the violent vibe of this movie, it should be noted that Brosnan has given perhaps his grittiest performance in the role here. In the opening hovercraft chase, he strangles a driver while shooting his other enemies and then jumps to a bigger vehicle where his nemesis Colonel Moon was escaping through the minefield in the North Korean DMZ. Getting his feet over this big hovercraft, Bond blind fires a burst into the driver's cabin with a Mac 10 submachine gun, killing him instantly, before going after his prey. All of these scenes are also given a desaturated colour grading by cinematographer David Tattersall, giving the film a sense of depression and drama proper of the dictatorial nation where the scenes are taking place.
The Pierce Brosnan Bond Legacy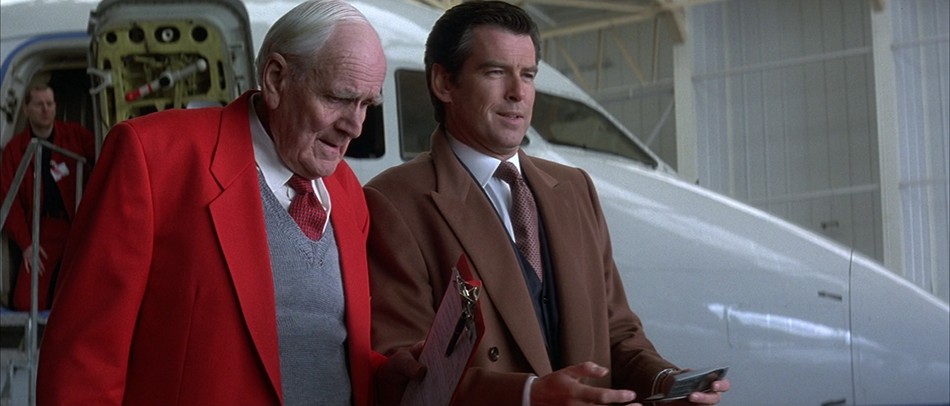 All of the Pierce Brosnan era movies were a financial success, with their grossing passing the box office numbers of the 1980s Bond films when adjusted to today's inflation. The good numbers of GoldenEye were unexpected given all of the doubts people had about Bond's return, and while Tomorrow Never Dies was affected by being released the same day as James Cameron's Titanic in the United States, the film was still a commercial hit. The World Is Not Enough performed better than its two predecessors and Die Another Day topped them all.
More than that, Pierce Brosnan guaranteed the existence of James Bond in the 1990s and the new millennium not only by pleasing the old Bond fans but attracting new generations of fans in a way that resembled the 1960s mania with the face of the new Bond attached to caps-firing toy guns, Aston Martin DB5 replicas, video games and action figures. It also paved the way for the existence of James Bond in the 21st century, in a much more aggressive world than ever before. His era was a much needed bridge between an old way of doing Bond films, the days of producer Albert R. Broccoli and directors like John Glen or Terence Young, into the rebooted series which producers Michael G. Wilson and Barbara Broccoli recognise as their own fresh start, hiring acclaimed filmmakers like Sam Mendes or Cary Joji Fukunaga. 
Many wonder why his Bond wasn't explored as much as the ones of Craig and Dalton, when Brosnan proving he could be capable of that as he showed in the role of KGB agent Valeri Petrofsky in 1987's The Fourth Protocol and, later, as kidnapper Tom Ryan in Butterfly On A Wheel, released in 2007. The actor himself has expressed many times that he wanted to offer a more dramatic and violent side of Bond, but the thing is that the audiences wanted different things in the 1990s and people preferred triumphalist heroes over existentialist protagonists (and villains) as today's blockbusters tend to offer. This was proved by the failure of Licence To Kill and the success of Casino Royale or Skyfall: it all boiled down to what audiences expected in the release year of those films, and the success of the Brosnan adventures proved that the producers weren't really wrong with that adventurous action-hero style of movies that offered a small window for drama and humanity for the world's most famous secret agent.
In conclusion, it's safe to say that James Bond fans –and Bond himself, as an institution– owes Pierce Brosnan very much. Had GoldenEye failed, the franchise would have joined a corner in the room where cult TV series and retro films conversations are held. Had every other Pierce Brosnan 007 adventure like Tomorrow Never Dies, The World Is Not Enough or Die Another Day failed, the retro club may have been joined today by a few 1990s kids. However, it was thanks to this era that James Bond had not only survived the 1990s and the beginning of the new millennium, allowing the chance of a rebooted series with Daniel Craig that has extended the life expectancy of our favourite secret agent, who will start a new decade next year proving why he has no time to die.

Let us know your thoughts on this article on our Facebook page or in the comments below!