'No Time To Die' First Look: Betrayal, men who play God, Blofeld and Bond.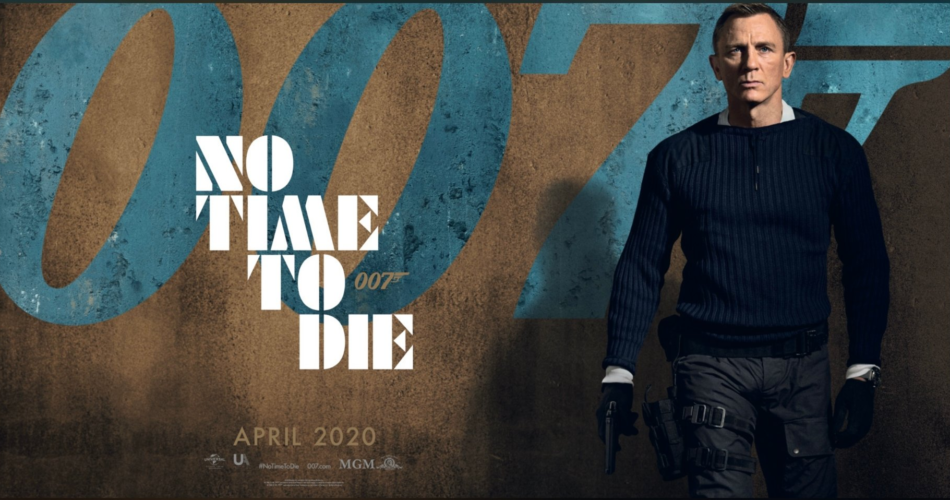 Few promotions have kept us in the darkness as much as the No Time To Die ones. Browsing through every James Bond forum out there looked like a battlefield, as well as Twitter timelines or Facebook comments. As of yesterday, we knew nothing. And we're still quite in the shadows regarding many plot points as it should be until the movie is released, but when we saw in October a rather minimalistic teaser poster drop and a trailer didn't accompany it for nearly two months, we were a bit worried.
What was EON Productions playing to? Isn't the teaser trailer supposed to come shortly after the poster? In this case, it wasn't and so many of us turned our eyes to the tabloids, who knew little more than us and we have yet to see how trusty is the information they shared from the insiders who spoke more frequently and louder than EON. With every tabloid article, fans showed their approval and disapproval, and that caused some distress regarding the quality of the film – is this going to be an improvised one? Why no trailer yet?
But, fortunately, many "Focuses of the Week" later from the @007 Twitter account, we got the No Time To Die trailer early this morning (afternoon or evening, depending on your time zone). So, what can we surmise of the film as some of the enigmas are starting to break apart?
Thoughts on 'No Time To Die'
Most of my thoughts of this very much awaited first look will appear on my upcoming book, titled A View To A Thrill: A Closer Look At The James Bond Trailers and coming up around Christmas (feel free to follow its progress on Facebook and Instagram), but I'm going to share more personal thoughts over here.
First of all, I've been fascinated by the trailer overall. The result may turn out to be different, but judging from the look of it, I saw a lot of fan service. While the story seems to deal once more with someone's past and Bond out of duty (Craig's trademark), the action scenes and the cinematography really look promising and the overall tone of the trailer is indeed Bondian.
I must say I'm very happy to see that Rami Malek's villain Safin appears to be a megalomaniac in the vein of Karl Stromberg or Hugo Drax (Curt Jurgens and Michael Londsale, respectively, in The Spy Who Loved Me and Moonraker). Someone who attempts to leave his mark in the world, probably destroying it along with human race. Someone who looks powerful and greedy of conquest that would require everyone to join forces to finally defeat him. "History isn't kind to men who play God", Bond tells him.
If things turn out this way, we may have a fascinating old-school villain empowered with today's technology. Le Chiffre and Dominic Greene (Casino Royale and Quantum of Solace, respectively) were minions of their organization. With great charisma but easily killed by their own people. Silva (Skyfall) seemed to be more independent but his only dream was to kill an old lady. As for the rebooted version of Ernst Stavro Blofeld (SPECTRE), he devised a modern and technological way to achieve world domination but got carried away too much with fraternal jealousy.
It appears that Safin has a connection with Madeleine Swann (Léa Seydoux, returning from SPECTRE) and that again makes the thing personal. But, hopefully, he's a man chasing his own dream outside his involvement with the daughter of Mr. White, whom Bond formed an attachment with in the very last scene of the previous film.
The Enticing
Madeleine Swann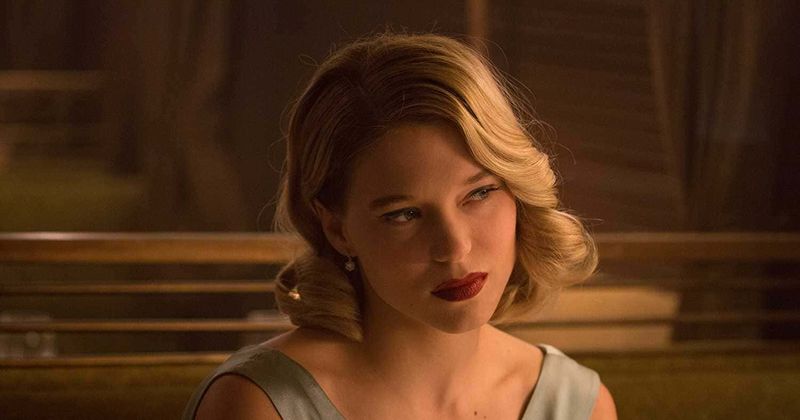 Madeleine is the second aspect of the trailer that got my interest. The character was well explored and her romance with 007 was cleverly believable in early SPECTRE drafts, but tragically maimed in the final film, where it looked like there wasn't really a reason for him to fall for her and vice versa, other than experiencing danger together. The first scene of the trailer has Bond and Dr. Swann riding on a battered Aston Martin DB5 through the roadways of Matera. "Why would I betray you?!" she asks. "We all have our secrets, we haven't get to yours yet!", replies an angry Bond as the couple is being pursued by heavily armed enforcers.
We are harkened back to an aspect dealt in Casino Royale where Bond was betrayed by Vesper Lynd and this is once more having an effect on him. The betrayal angle could be cleverly used: in the John Gardner 007 novels, written between 1981 and 1996, the web of betrayal abounds and we have characters playing a triple game where their loyalty is questioned until the very last chapters when it's finally revealed on which side they are – a primary example is Icebreaker from 1983, where Bond teams up with three agents (a Russian, a Finnish and an American) in order to defeat a neo-Nazi leader and none of these people is what it seems to be.
Later, Bond interrogates an imprisoned Blofeld (Christoph Waltz return is finally confirmed with his appearance), who warns Bond that when Madeleine's secret comes to light, he will die. The only inference we have of Madeleine's secret is her opening a box with a broken white mask, worn by the villain Safin in what seems to be a flashback scene.
This could also share a link with Martin Campbell's film The Legend of Zorro, where Elena De La Vega (Catherine Zeta Jones) was threatened by Pinkerton agents to act as a spy for them, blackmailing her with revealing the identity of Zorro, Alejandro Murrieta (Antonio Banderas), and part of the plan consists in divorcing him. Questioning Madeleine's loyalty (and love) to Bond throughout the story could also be an interesting way to make this character more relevant than what she was in SPECTRE, plus adding a little of the espionage thriller feeling that has been lacking for some time in the series.
How 'GoldenEye' Set the Foundation for a Post-Cold War Era James Bond
How Ultimate Will It Be?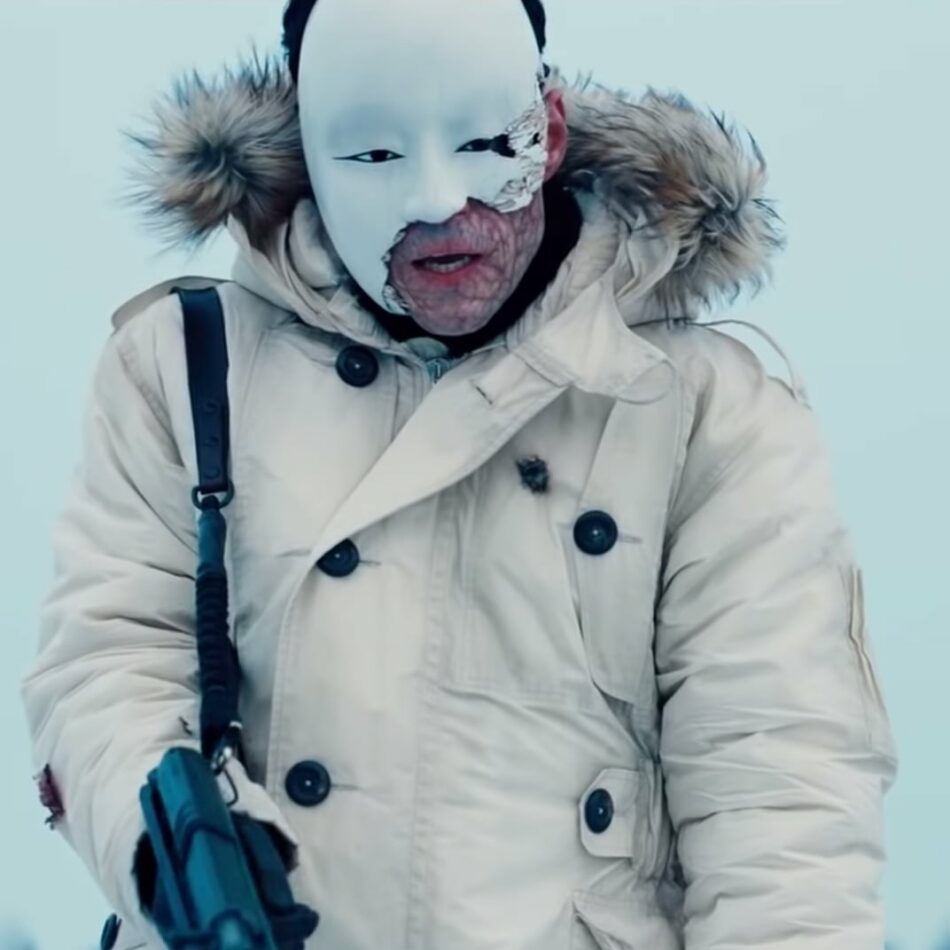 I have a few shenanigans: I got the impression that Lashana Lynch's Nomi is yet another version of Die Another Day's Jinx, played by Halle Berry. Nothing against the actresses, of course, but I felt what distanced Jinx from being a female equal to Bond was her street attitude ("He did you, I didn't know he was that desperate", read more in The Bond of The Millennium) and the way she "threatened" Bond felt a little bit cocky and somewhat street.
Apart from that, I'm a bit worried about the shot at the end, where he walks and fires his gun through a tunnel. It is fantastic, I'm not denying it, but I just hope they won't turn that on a gunbarrel sequence. The best thing that has happened in SPECTRE was bringing the gunbarrel back at the beginning, and I don't think they have a good excuse to place it somewhere else. I, particularly, didn't buy the reasons to place the gunbarrels of Quantum of Solace and Skyfall before the end credits.
But other than that, I'm extremely pleased and excited for this film. The action looks incredible, from the sunning bike jump to an improvised bungee jump from a tall bridge that harkens-back to GoldenEye in a way. Likewise, I'm happy to see hints of what it looks like a climactic battle on a forest and with everyone employing heavy guns. Apparently, they have learned the lesson of Mission: Impossible – Fallout in bringing back that feeling of entertainment and pyrotechnics so proper of the Pierce Brosnan blockbusters.
Just bring it on!