The Best Pro Wrestlers From the Ring to the Screen.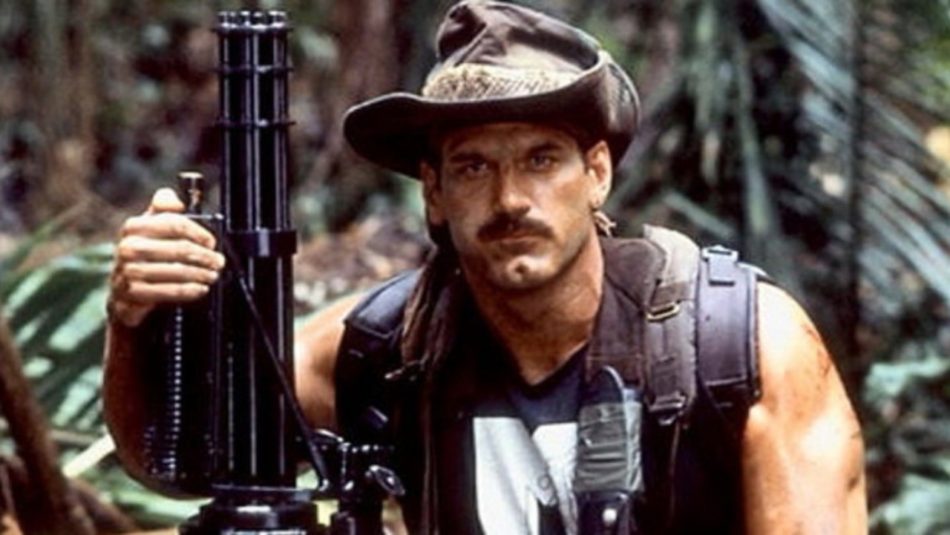 The path from success in the squared circle to action stardom is a well trodden one these days. Since the early 2000's the likes of Dwayne 'The Rock' Johnson, Dave Batista and John Cena have all had mainstream success while the likes of Steve Austin, Bill Goldberg and Kurt Angle have maintained steady acting and television careers in more under the radar projects. However, it wasn't always that way and it took a few pioneers to open what were once locked doors for pro-wrestlers, so in this article we take a look at ten bruisers who did just that.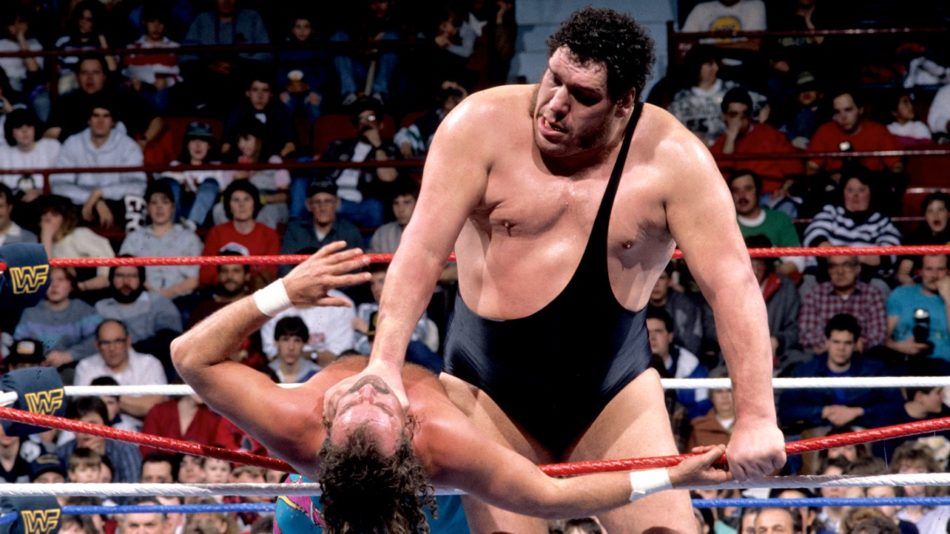 7'4, 500 lbs and with hands like dinner plates, Andre was one of the biggest men to ever step into the ring and so it was inevitable that Hollywood would come calling at some point. Surprisingly though, Andres action resume isn't a particularly packed one which is the only reason he features so low on our list.
Perhaps because of his sheer size, there weren't too many people in the world that could go fist to fist with the big man (he did go decades undefeated in wrestling after all) and so his acting career was mainly reduced to playing monsters and fantasy figures or more comedic roles based on his size. Obviously, he is best known for playing the giant Fezzik in The Princess Bride for which he gained some critical acclaim, but for us his most ultimate role came in an uncredited role in Conan the Destroyer (1984) as the demonic Dagoth.
He may have been buried under a rubber suit, but there's no mistaking Andre when he starts manhandling action icon Arnold Schwarzenegger (and just about anyone else in swatting distance) and in the end it takes a good portion of the cast to put a stop to his rampage. Maybe one of the few men who was just too ultimate for the movies.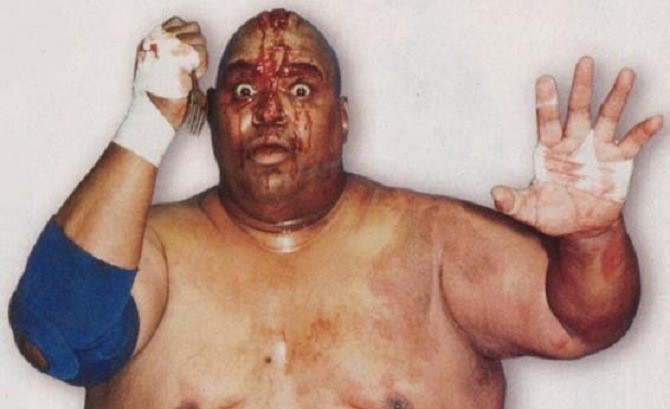 The Madman from Sudan's (via Ontario, Canada) movie career was brief to say the least with only two credited roles, but his second outing certainly makes up for the lack of quantity. Rotund, wide eyed and with a forehead that looks like a carving board, Abdullah is certainly a unique looking individual and it is perhaps only for the fact that he was so in demand as one of pro-wrestlings most feared villains over many decades that we didn't get to see more of him in the movies.
Despite appearances, Abdullah is also an accomplished martial artist in both karate and judo and it was perhaps due to this, coupled with his fame in Japan that he found himself cast in the Sonny Chiba movie, Roaring Fire aka Hoero Tekken (1982). Having only previously starred in an obscure Canadian prison movie (Caged Men Plus One Woman) in the early seventies, Abdullah more than holds up his end of the bargain in Roaring Fire as he battles it out in some fast paced fight scenes with some of Japan's best while showing off an unexpected turn of speed and using his size to manhandle anyone that dares to come near. Definitely someone that could have made a career out playing unique henchmen if he had wanted to.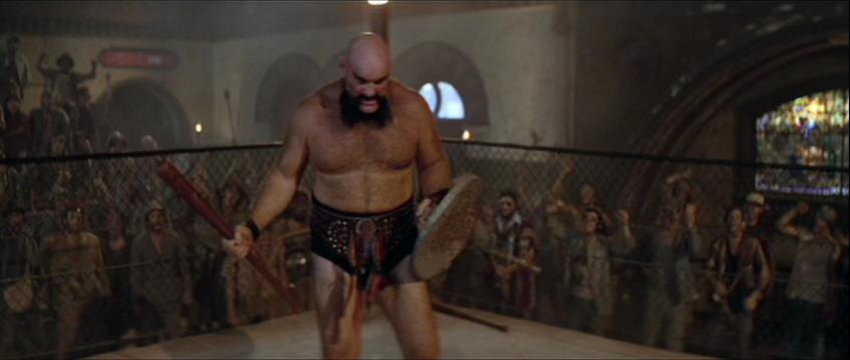 The bald headed, bushy eyebrowed, wild bearded master of the Heart Punch, Ox Baker was a feared man in between the ropes and it comes as no surprise that he was noticed by Hollywood when they needed someone to instill that fear into their audience. In a wrestling career that spanned nearly 50 years, Baker wrestled and in many cases, defeated a who's who of wrestling stars and is one of the few men who it was claimed had killed not one, but two of his opponents.
In reality, both deaths were a result of undetected health conditions, however as both occurred after being in the ring with Baker, it certainly didn't diminish his fearsome reputation and promoters were quick to capitalize on it. Baker's first film appearance came the year before the role that would make him internationally recognized and would be an uncredited role in the 1980 Jackie Chan vehicle Battle Creek Brawl as "The Fighter." A year later he would find himself on the set of his one and only blockbuster opposite Kurt Russell in the now iconic Escape From New York. In the movie Baker plays Slag, a lumbering gladiator who is tasked with finishing off Kurt Russell's Snake Pliskin.
Although unsuccessful in his task, Baker proves to be one of Russell's toughest opponents and it is a credit to Baker, by that point nearly 50 years old that he still had the ability to terrify. After Escape, Baker continued his wrestling career, making sporadic movie appearances along the way and training future stars of the ring, including a certain Mark 'The Undertaker' Callaway. Despite this, he will always be known to action movie fans as the baseball bat swinging madman, Slag and for giving Kurt Russell one of his most ultimate fight scenes.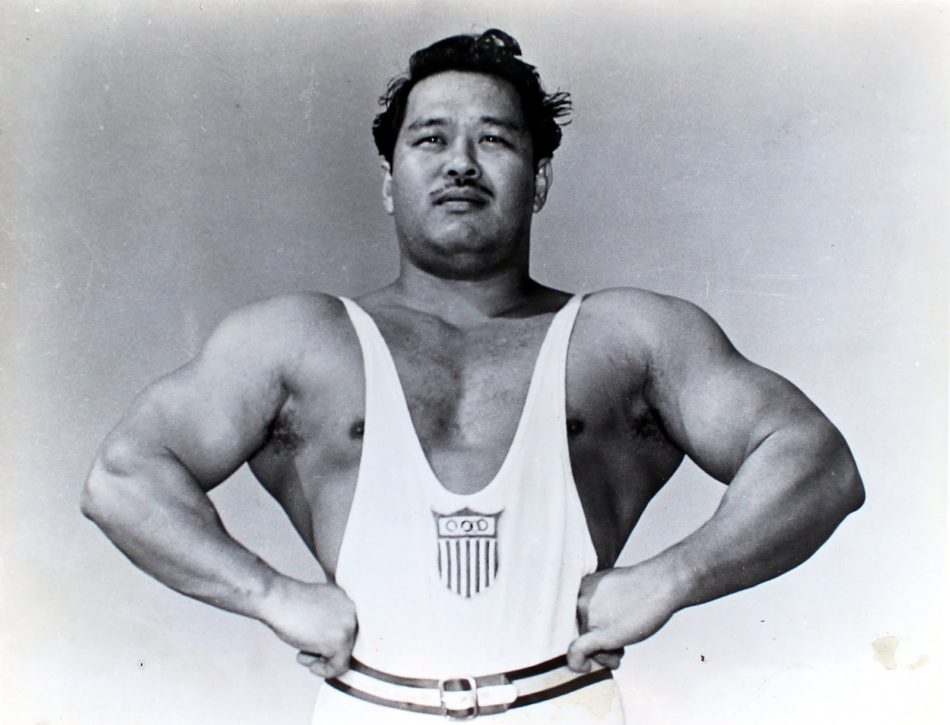 The first man to appear on the list who is perhaps more well known for his acting career than his in-ring exploits, Harold Sakata was something of a renaissance man, excelling at just about everything he turned his hands to. Born in Honolulu to Japanese parents, Sakata first made waves in the 1940s as a weight lifter and would go on to win a silver medal at the 1948 London Olympics lifting a total of over 900 lbs while competing as a light-heavyweight.
By the 1960s he had turned to pro-wrestling and under the name of Tosh Togo would go on to win the Canadian Tag Team titles alongside his storyline relatives Great Togo, Mas Togo and Ko Togo. It was during this time that James Bond producers noticed him and he was immediately cast as Oddjob, the muscular henchman of the movies titular character, Auric Goldfinger. It was to be a role as iconic as any in all of Hollywood and Sakata would go on to make a career out of playing similar characters, even going as far as being credited as Harold "Oddjob" Sakata in some roles.
Unfortunately, Sakata died prematurely in 1982, but not before he would rack up an impressive body of work, appearing in both movies and on television as well as returning to his wrestling roots in the Verne Gagne financed The Wrestler (1974) alongside many of the most well known wrestlers of the day. However, it was as Oddjob that he really shined and it is thanks to the silent, hat wielding maniac that the world will never forget Sakata.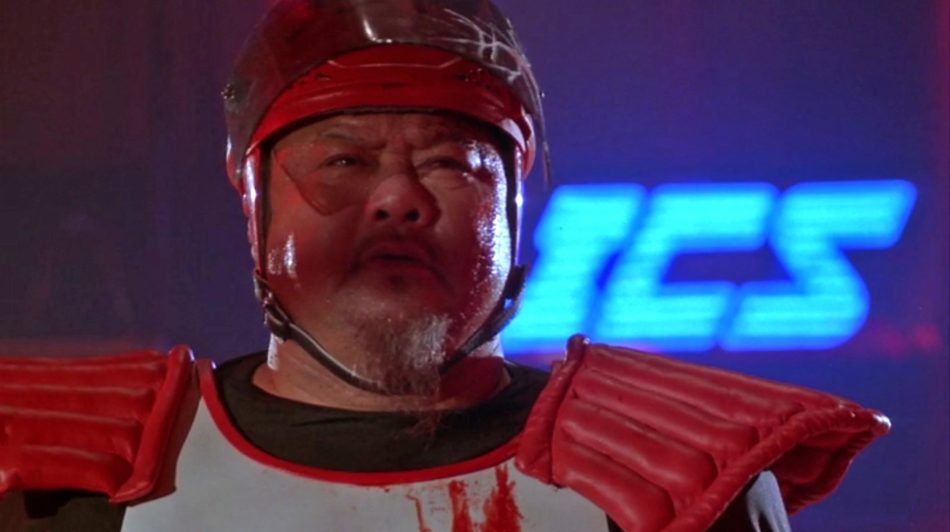 Who else could follow Sakata but the man many consider his natural successor? Best known in wrestling circles as the tag team partner of the universally loathed Mr. Fuji, Tanaka also had a successful run in the sixties as one of the main challengers to the rarely defeated Bruno Sammartino with the two successfully headlining Madison Square Garden on more than one occasion.
By the time the eighties came around Tanaka had all but retired from the ring and instead took up a career in the movies making his first appearance in the Chuck Norris movie An Eye For An Eye (1981). Often employed to play vicious henchmen due to his size and strength, Tanaka picked up where the slightly older Sakata had left off, fitting perfectly into the action boom of the eighties. Tanaka would star alongside many of the biggest names in action throughout the decade and into the nineties, including Sho Kosugi, Jeff Speakman and Arnold Schwarzenegger with whom arguably his most ultimate moment came, as the villainous ice skating Sub-Zero in The Running Man (1987). One of his final appearances also came alongside Arnold, in one of the latter's few commercial failures, The Last Action Hero (1993) in a small cameo in his usual toughman role.
Although, like Sakata he was very much typecast, Tanaka had a great run in the movies at a time when he was looking to get out of the ring and his appearances in a number of action classics means he remains a much loved villain to action fans to this day. Also like Sakata, Tanaka left us too soon, as he would pass in 2000 but thankfully not before leaving his mark on both wrestling and movie fans alike.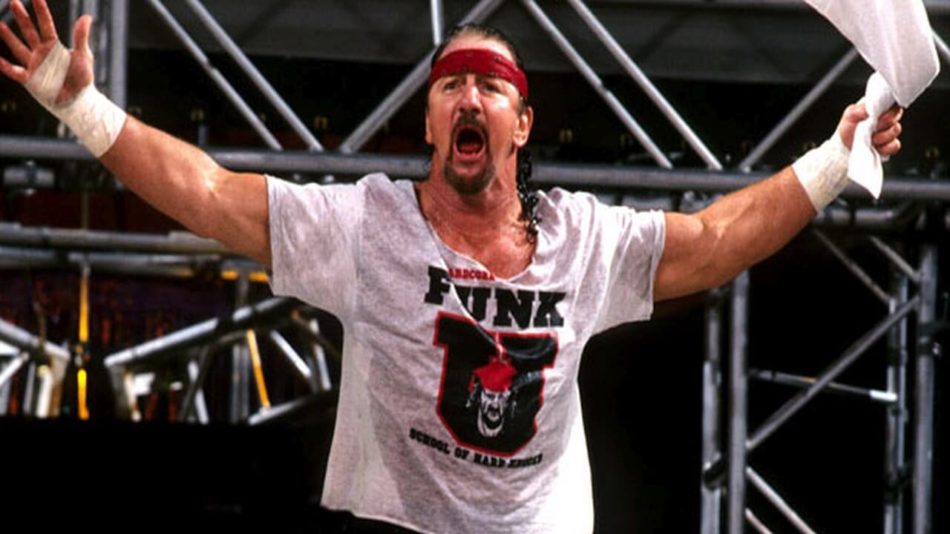 When someone is known for being one of the most demented men in a sport almost entirely populated with tapped individuals you know that Terry Funk is a special breed of wildman. So it was no surprise that at the height of action boom of the eighties that Hollywood came knocking for him to bring that 'Funk-ness' to the big screen. Having first appeared in Sylvester Stallone's wrestling movie Paradise Alley in 1978 as the hulking Frankie the Thumper it would also be alongside Stallone nearly a decade later that Funk would return to the cinema in the first of his two most ultimate action appearances, this time in the criminally underrated arm-wrestling epic, Over the Top (1987).
Employed as the main villain, Jason Cutler's henchman Ruker, Funk played it with deadpan menace throughout, looking ready to take Stallone's magnificently named Lincoln Hawk apart at a moments notice until he falls victim to the enemy of so many eighties heavies, the plate glass door. A couple of years later he was back on our screens again looking to take out another a-lister in Patrick Swayze as the king of the bouncers Dalton in Road House (1989). Playing another heavy, the Funker was at his erratic best, throwing out insults as quickly as he was throws his fists but alas, it would his last real hurrah in the movies as the lure of wrestling was calling once more and he would soon start the next phase of his career, as the crazy old bastard of hardcore.
Despite retiring at his last count of 22 times, unbelievably Funk is still at it and wrestled as recently as last year (2017) at the grand old age of 72. His movie resume has been a far more sparse affair however, with just the occasional TV appearance and movie cameo to his name proving that as much as you try and take the man out of wrestling, you can't always take the wrestling out of the man.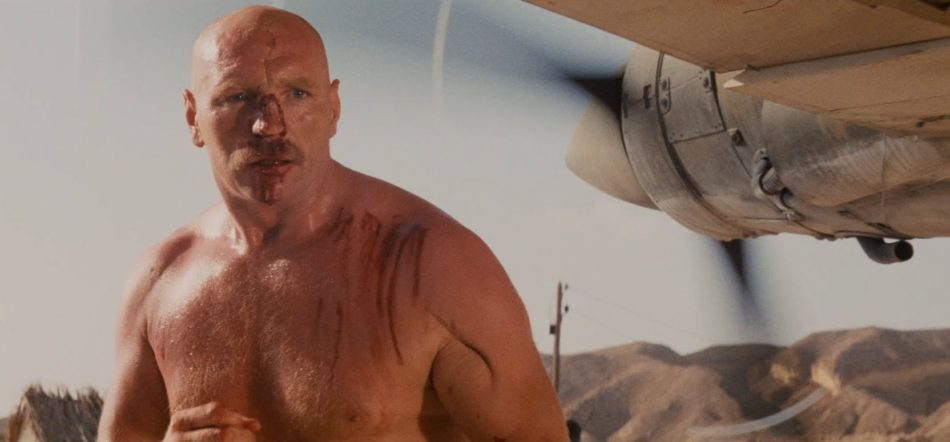 Although a household name in the UK throughout the eighties thanks to his part of Bomber Busbridge in the hit TV show Auf Wiedersehen, Pet, Pat Roach might not be a familiar name to those of you on the other side of the pond. Like Sakata, he is probably better known for his acting than he was for being wrestler and also like Sakata, Roach was a man who tried his hand and excelled in a number of different areas in life. Having made his pro-wrestling debut in 1960, the 6'5 near 300 lbs Roach would find himself in demand for on screen roles from the early seventies onwards when he made his acting debut in the cult classic A Clockwork Orange (1971).
From then on he would juggle his many careers, primarily as a wrestler and actor but also running his scrap metal business, owning a gym and even dabbling in American Football for the Birmingham Bulls in the late eighties. His most ultimate action years would also come in the eighties when he was brought in to be the muscle against a who's who of a-list actors. Having narrowly missed out on the role of Darth Vader in Star Wars, George Lucas brought him in to perform double duty in Raiders of the Lost Ark (1981) as the Giant Sherpa and the German Mechanic Indiana Jones fights next to the plane which ultimately gives him his unfortunate end.
After Raiders, Roach would go on an incredible back to back streak of movies, featuring in Clash of the Titans (1981), Never Say Never Again (1983), Indiana Jones and the Temple of Doom (1984), Conan the Destroyer (1984) and Red Sonya (1985) each time being entrusted to manhandle the stars of the show and arguably making him our highest grossing star on the list. Roach would continue to be a familiar face as an actor on British TV right up until his death in 2004 and also continued to wrestle well into the nineties too quite often using the Bomber nickname he had acquired on Auf Wiedersehen, Pet proving himself to be a true action hero in every sense of the word.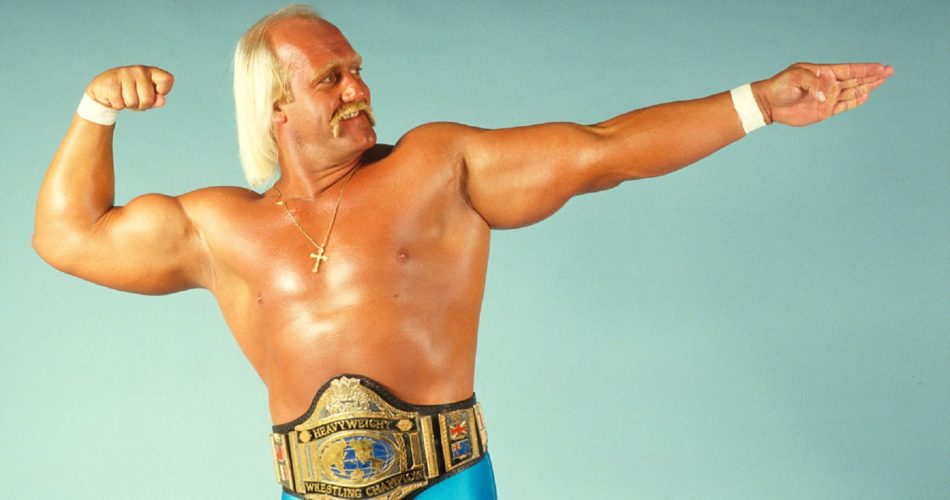 When you think of wrestling, who is the first person to come to mind? For many, it'll probably be Hulk Hogan. As the biggest star in wrestling throughout the eighties and nineties and the man that helped kickstart two of wrestlings most lucrative eras I think it's fair to say that recent controversies aside it is unlikely that wrestling will ever see a bigger or more recognizable name again than that of The Hulkster.
After first getting a taste of the limelight as Thunderlips in Rocky III (1982) it wouldn't be until the end of the eighties that Hogan's aspirations to become an action hero really began to manifest when he took the lead role in the WWF (now WWE) financed No Holds Barred (1989). In the movie he was tasked with taking on the gigantic and terrifying Tommy 'Tiny' Lister as well Kurt Fuller's Brell, an evil TV executive with a band of heavies who will seemingly stoop to just about any level. Eventually, Hogan and Listers feud would spill over onto WWF television and would culminate with Hogan and Brutus 'The Barber' Beefcake defeating Lister and 'Macho Man' Randy Savage in a tag team cage match. The movie wasn't a massive success, breaking even at best but clearly sparked the acting bug for Hogan as it wouldn't be long before he began winding down his WWF career in favor of the movies first starring in Surburban Commando (1991) (an abandoned Schwarzenegger project) and Mr. Nanny a couple of years later.
Hogan would leave the WWF in 1993 and would continue his acting career throughout the nineties as well as wrestling for WCW, during which time he participated in one of the biggest moments in all of wrestling when he turned on WCW to form the NWO and become the villainous Hollywood Hogan. Perhaps the name with the most wasted potential on the list, it's hard to believe that Hogan's popularity never quite translated into box office dollars and you have to wonder if he had been handed the right projects if he too would be considered action royalty today. I guess we'll never know.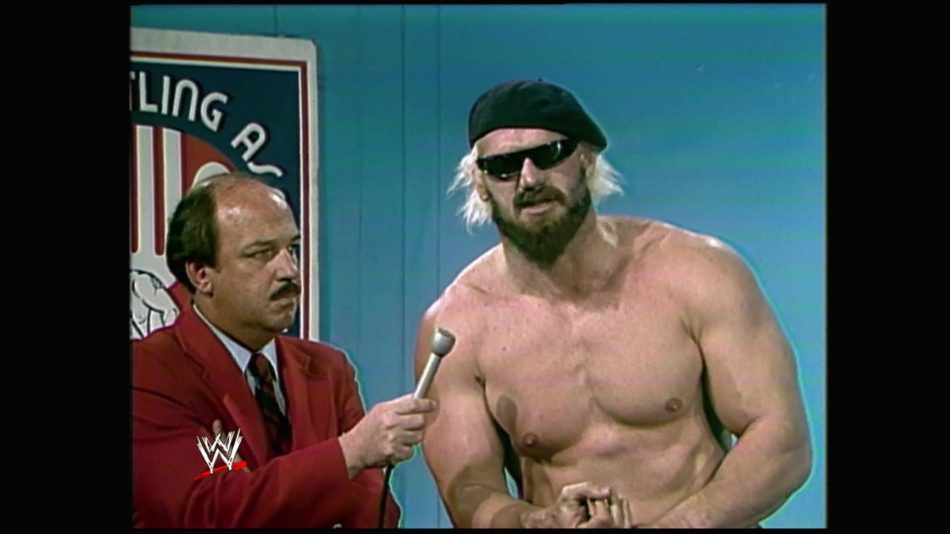 When Ventura's in-ring career was cut short in the mid-eighties due to blood clots on his lungs, some would have perhaps thought that it was time to take things easy. Not "The Body" though. Clad in his feather boas, loud suits and lurid bandannas, he immediately took up position as a commentator on WWF programming, infuriating his partners with his bodacious style and insulting just about anyone he laid eyes on. A seat behind a commentary booth wouldn't be enough for Ventura though and in 1987 he would take Hollywood by the scruff of the neck by appearing in two of the biggest action movies of the decade alongside the king of action movies, Arnold Schwarzenegger. The first would see him teaming with Arnie to take on the Predator as the tobacco chewing, sexual Tyrannosaurus, Blain.
Armed with a gatling gun that he dubbed 'Old Painless' and with biceps to rival Austria's favorite son, Ventura certainly wasn't about to fade into the background. He stole the scene every time he was on screen, bringing that motor mouth that had made him so famous in the WWF and putting his background as a Navy SEAL to great use in the battle scenes. His ultimate demise also led to one of the most over the top displays of firepower in just about any movie as the rest of the cast would pepper the jungle with bullets in an attempt to kill off their invisible attacker, something you can only imagine Blain would approve of. Ventura clearly made an impression on Arnold too, as he would return a few months later, this time as his opponent in The Running Man. Ventura would play the retired chaser Captain Freedom and has to be one of the few men to actually kill Arnold on screen… well, sort of kill, anyway. Again, Ventura steals the show, both when he gets to manhandle Arnold and during his workout video, because let's face it, who can really resist Jesse Ventura camping it up?
As the nineties arrived Ventura ventured into politics, first becoming the Mayor of Brooklyn Park and later the Governor of Minnesota which would cut down on his acting appearances, however he would still manage to crop up in Demolition Man (1993) opposite Sylvester Stallone and also make one last cameo alongside Arnold in Batman & Robin (1997) proving the door was always open for The Body. Although he hasn't held office since 2003, Ventura is still a political commentator and makes regular appearances on politics shows both on TV and the radio and in recent years has become known to a whole new generation thanks to his opinions on a variety of conspiracy theories, a subject which he has written books and hosted TV shows for. The man really ain't got time to bleed.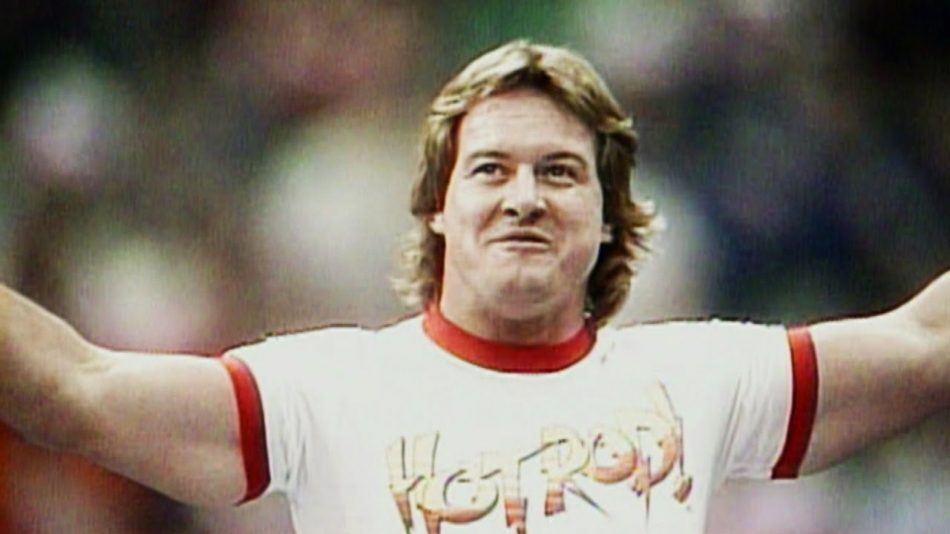 One of Hogan's biggest nemesis', 'Rowdy' Roddy Piper was known for being one of the most charismatic and unpredictable men in wrestling when he burst onto the Hollywood scene with a bang in 1988. Having starred in the 1986 Rock n' Wrestling movie Body Slam and wrestled the infamous Mr. T at two consecutive WrestleMania's Piper was a star on the rise when he was cast in what would become his two best loved movies in the same year. First to be released would be Hell Comes to Frogtown, a madcap, post-apocalyptic action comedy which saw Piper entrusted to repopulate the world after his capture by a group of warrior-nurses (because, the eighties). The movie would gain a cult following in later years as a classic piece of eighties weirdness but still fall firmly in the shadow of his follow up, the John Carpenter helmed They Live.
A cross between sci-fi, horror and with just enough action for Piper to flex his muscles, They Live was a hit on release but its reputation and cultural impact would grow steadily in the years that followed thanks in no small part to the artist and fan of the movie, Shepard Fairey picking up its Obey tagline for his own branding. Today, They Live is seen as Pipers finest performance, its brilliant fighting scenes, classic lines and still relevant message have stood the test of time making it arguably one of the most critically acclaimed movies on this entire list (read more about They Live's lasting relevance here).
However, it wouldn't be the end for Pipers acting career and as his wrestling appearances became more sporadic, his movie and TV appearances became more prolific as he took the lead in a virtual production line of b-grade action movies alongside the likes of Billy Blanks, Sonny Chiba and Don 'The Dragon' Wilson to name but a few. Unfortunately, Piper is yet another name on this list that's no longer with us, but with a back catalogue of appearances to rival anyone in sheer quantity (both inside and outside of the ring) he certainly the left a lasting legacy for us to remember him by. Let's just hope they have plenty of bubblegum wherever he ended up, because they sure as hell don't want him to run out.
---
Article by Will Carter – B-Movie obsessive and record shop employee living in Yorkshire, England. Contributor to Retro Cool and The Gravel Crew and long suffering car enthusiast. Genuinely believes there's never been a better contribution to movie history than Bloodsport. Let us know what you think in the comments!