Bob Odenkirk + John Wick = Falling Down?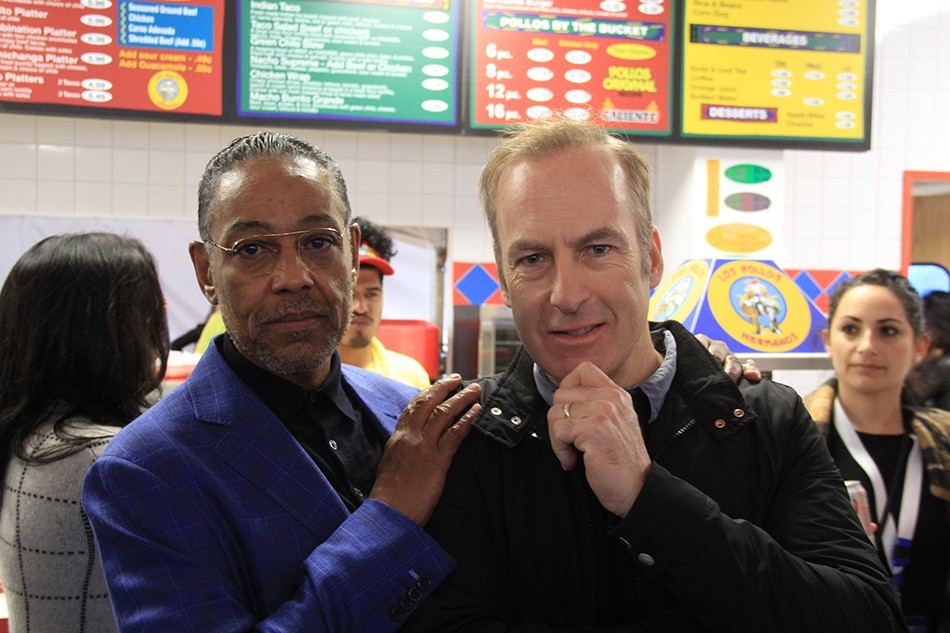 Breaking news first reported by Deadline reveals that Bob Odenkirk (best known for his roles as Saul Goodman in Breaking Bad and Better Call Saul as well as improv comedy roots in Mr. Show with Bob and David) will star in an new action thriller tentatively titled "Nobody." The project is being driven by John Wick directors David Leitch and Chad Stahelski along with John Wick writer Derek Kolstad executive producing along with Kelly McCormick (Atomic Blonde producer) and Odenkirk himself. No director is currently tabbed, but that group certainly has some action movie chops between them.
John Wick  Meets Falling Down
As stated in the first reports, all we currently know about the plot is that it promises that Odenkirk will play an "everyday man who gets pushed past his limits." Which for us ultimate action movie fans sounds a lot like Michael Douglas' iconic role in the Joel Schumacher classic Falling Down (1993). However, the report continues to go on in a more John Wick-esque direction where "the story follow a man who comes to the defense of a woman being harassed by thugs, only to learn later that one of the men he put in the hospital is the brother of a drug kingpin, now out for vengeance."
We can only imagine Bob Odenkirk doing his goofy straight guy routine in classic action scenes like this:
---
What do you think about Bob Odenkirk in a John Wick-esque action movie? Let us know in the comments!
Cover photo via Wikimedia