Get your action movie streaming on with the underappreciated Roku Channel, which has tons of classics online for FREE right now!
Looking to watch an action movie tonight? Of course you are! Why? Because action movies are awesome! Especially ULTIMATE action movies from the 80s and 90s, (As well as those modern action movies that honor the same ultimate style.) They're great – good guys win, bad guys lose, there's awesome fight scenes, intense chases, and tons of killer explosions!
And while you can always pop in your favorite VHS from the likes of Arnold Schwarzenegger, Chuck Norris, Sylvester Stallone, Steven Seagal or Jean-Claude Van Damme, there are times that you're stuck with only finding options online.
One great streaming platform that you might not know of is the Roku Channel, which you can access through your Roku streaming device – OR – you can simply stream movies through their website here. And the best part – IT'S 100% FREE.
Looking for more Ultimate Action Movie Streaming Options, check out some our full list below:
So, if you're looking for action, the UAMC has handpicked these 10 absolute action classics which you should watch right now!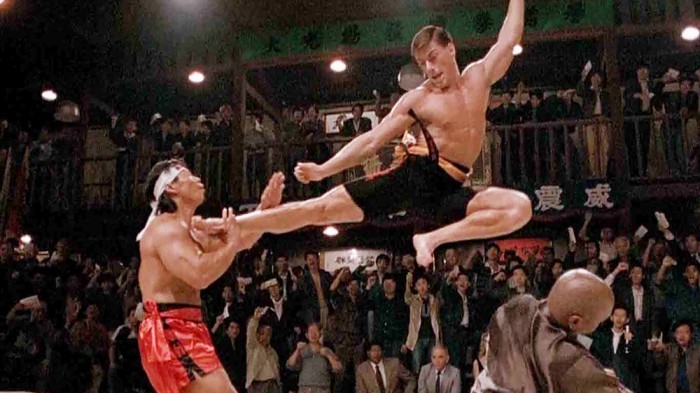 Our first pick is one of our favorite ultimate action movies of all time. You can never go wrong with Jean-Claude Van Damme, and you certainly can't go wrong with his magnum opus – Bloodsport. You've probably seen it already, so we don't have to sell you on why it's the prodigal martial arts tournament movie. From the Kumite to the Dim Mak, every scene kicks ultimate butt and it's probably the most enjoyable 90 minutes you can give yourself. Watch it here!
The Top 10 Reasons Why Bloodsport is Van Damme's Magnum Opus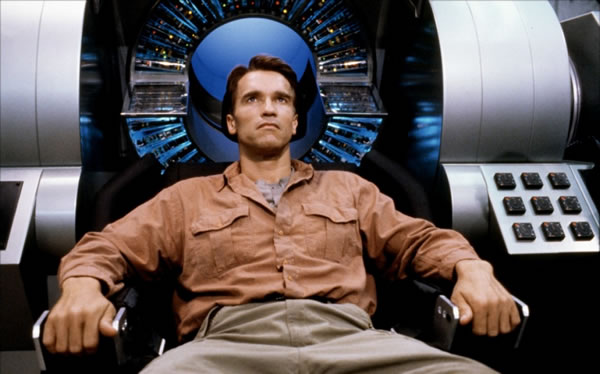 Give it up for the Austrian Oak, the man has been perhaps the most prolific action movie star, well, since ever. He's the ambassador to ultimate action with hits like The Terminator and Commando, but one of his best contributions might be the high-minded – yet fun – sci-fi actioner Total Recall. It's Arnold in his absolute prime and it's about as solid as they come. Watch it here!
7 Reasons Arnold's Total Recall is Still Great Action Sci-Fi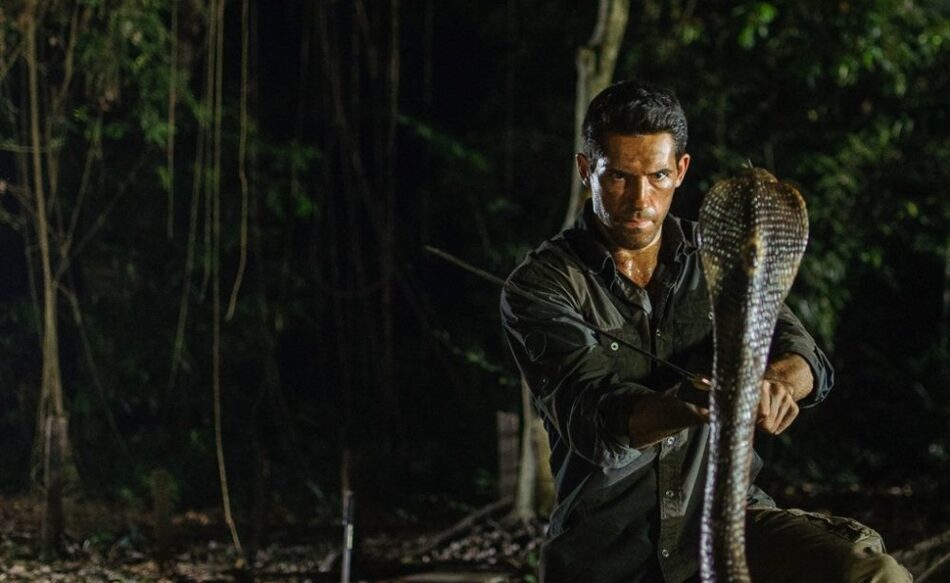 If you're already a Scott Adkins fan, then you know this one. But if you perhaps aren't, now is the time to check out the great works of the Ninja franchise. Yes, it's not from the 80s or 90s, but it still kicks as if it came out during the era of Cannon Films. Scott Adkins has one of the most powerful flying kicks in the game, and he's also a great leading man in this foundation to an ultimate martial arts franchise. Watch it here!
This was a pleasant surprise to find streaming on the Roku Channel. We have not one, but three of the Death Wish franchise films. One of the most ultimate franchises of all time. While the original Death Wish is part of ultimate action classic cinema, it wasn't until the Cannon Films sequels really put Charles Bronson in some of the most outlandish and insanely awesome shoot 'em up actioners. Watch them all back to back here!
We should really recommend you dive into a whole Jackie Chan retrospective, but if you're looking to catch one of Jackie's greatest ultimate action movie accomplishment it has to be Rumble in the Bronx. A hugely important film as it introduced Jackie to American audiences with a bang, and his creative, funny and highly athletic stunts are on full display. Watch it here!
Now we're getting to some true classics of the genre, we have Chuck Norris in his most badass days. Way before he was Walker, Texas Ranger, or known for Conan O'Brien's lever, Chuck Norris was about as killer as they came, combining martial arts and his tough guy persona perfectly in one of his early masterpieces Good Guys Wear Black. Watch it here!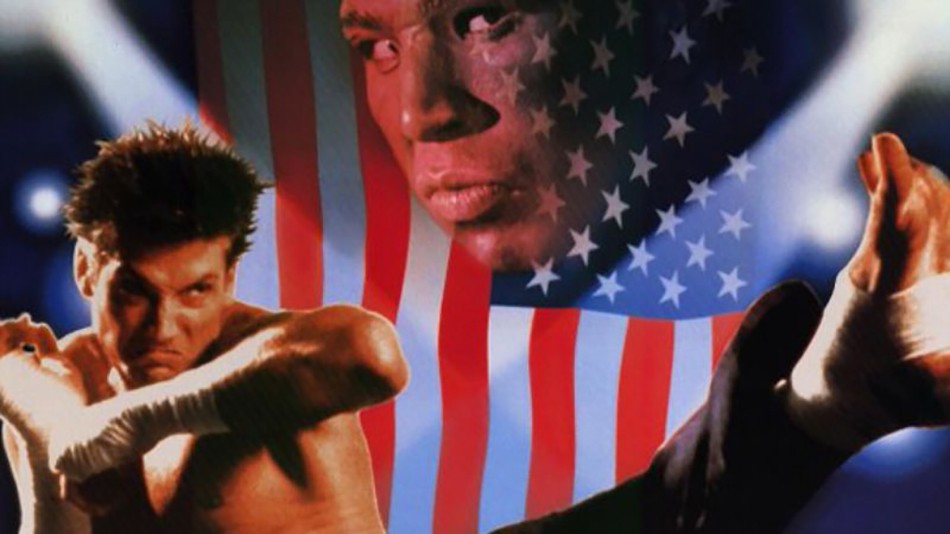 We have to keep mentioning these sequels because, well because the original Kickboxer was so Van Damme awesome! But you know what's crazy, even though Van Damme didn't reprise his role for the sequels (just as he didn't for the Bloodsport spinoffs), they're actually surprisingly great movies all on their own. Watch all three of them here!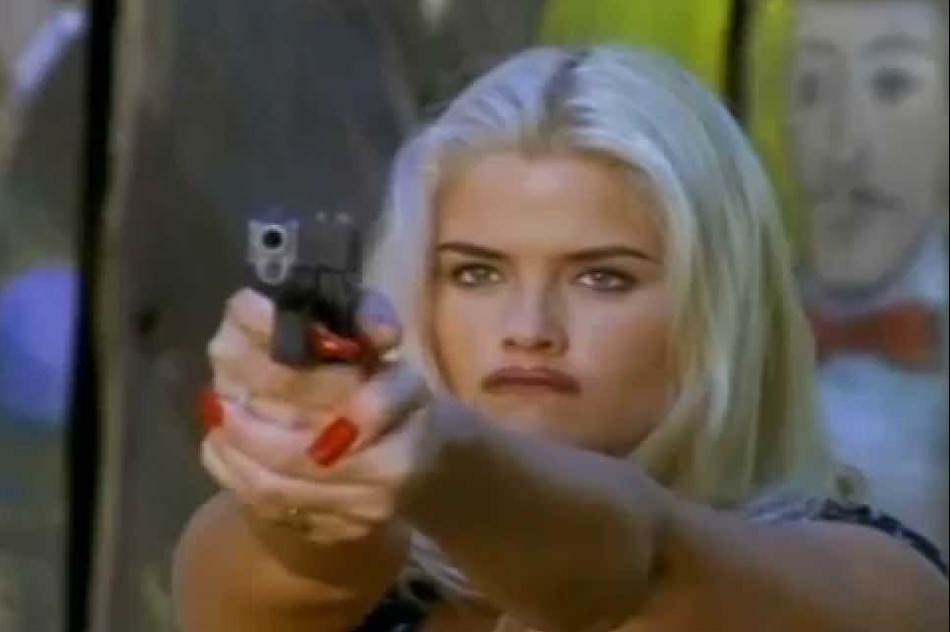 No, this isn't the Skyscraper you didn't see in theaters with Dwayne 'The Rock' Johnson, instead it's apparently the movie that The Rock ripped off. And in of itself this Skyscraper version is obviously a knock-off of Die Hard and/or The Towering Inferno. Yet, while Anna Nicole Smith is no action star, it's actually a humdinger of a good time and highly worth its B-movie action exploits. Watch it here!
Anna Nicole Smith's 'Skyscraper' (1996) vs The Rock's 'Skyscraper' (2018)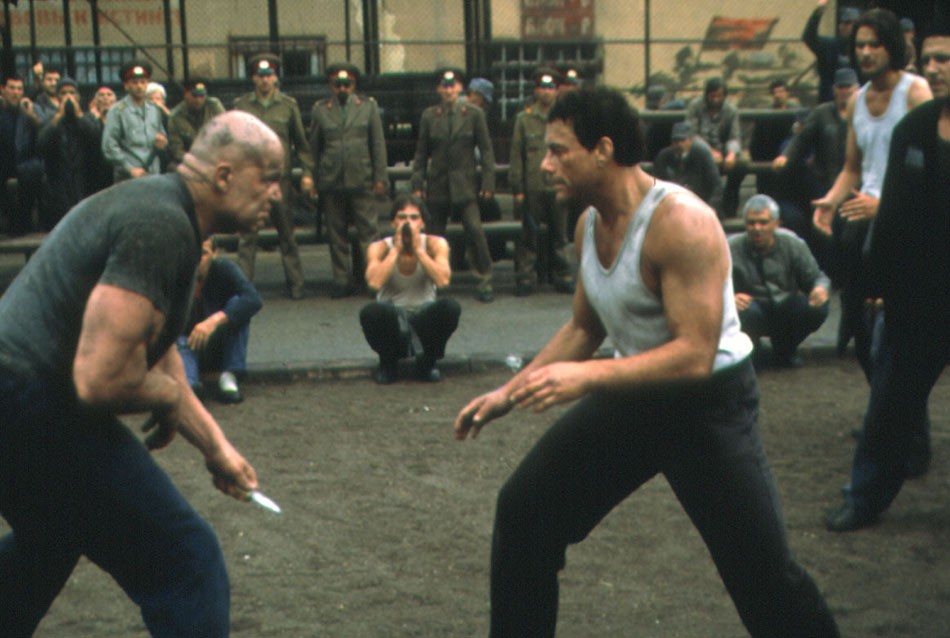 We got another Van Damme-r for ya! That's right, we have JCVD making a late-era run of things with this surprisingly classic feeling actioner In Hell. Apparently Van Damme in the 2000s couldn't stay out of prison (which may be a subtle nod to his own troubles), but this one sees Van Damme up with Lawrence Taylor and – man – does it kick some serious butt. Watch it here!
In Hell: Celebrating the 'Shawshank Redemption' of Van Damme Movies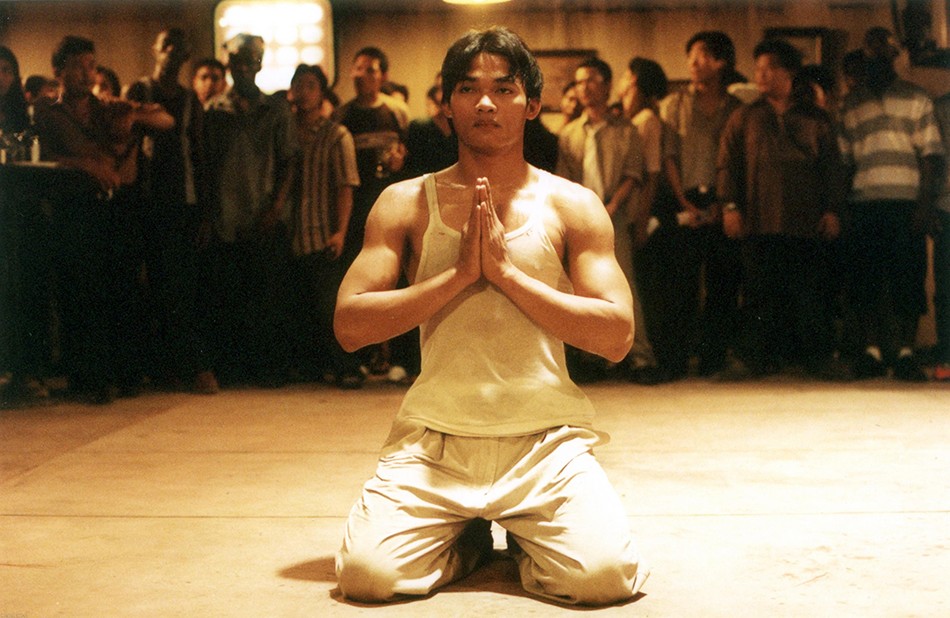 A sequel to the standout Thai actioner, The Protector 2 aka Tom Yum Goong 2 is another great showcase for the ultimate action movie awesomeness of then-rising star Tony Jaa. Mr. Ong Bak himself delivers some of the most powerful hits, kicks and knees to the head that have ever been captured on film, and The Protector 2 might be the most ultimate version of the muay thai warrior. Watch it here!
More Roku Channel Action Movies
And there's still plenty more! We just picked out our top 10, but please feel free to do a bit of digging yourself and make your own selections. Here are several more to keep ya busy, occupied and ultimately satisfied: