Got Amazon Prime? Well then we got the hookup for some Ultimate Action Movie Club-approved classics!
As a PSA to action movie fans all over the world: don't let getting stuck inside limit your ULTIMATE action movie watching! Yes, you can always (and should always) work your way through your VHS collection first and foremost. But even those after a while might leave you wanting more.
One great resource for action-heads is in the vast libraries of Amazon Prime. If you aren't a member, you should consider it. Especially if you're a student. It's also great as a streaming app to download to your smart TV, Roku, Amazon Fire stick, Apple TV, Google Chromecast, TiVO or anything else that applies.
And Amazon Prime has millions of action movies to choose from (most of which that can be rented or purchased thru Prime), they also have a very ultimate selection of UAMC-approved action movies.
Looking for more Ultimate Action Movie Streaming Options, check out some our full list below:
Here's our full list below: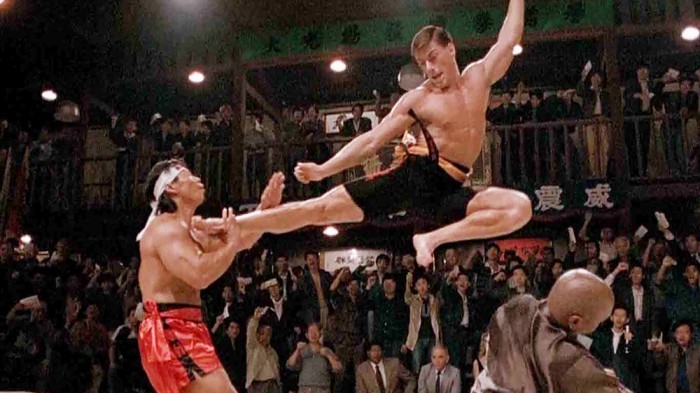 Movie #1. Bloodsport. End of list! This is all you need to get through several months of action movie watching. It's no secret that we love Bloodsport here at the Ultimate Action Movie Club. We've written about it, time, and time, and time, and time, again. It's the movie that keeps on giving! From the ultimate training montage, to "brick not hit back", to the gratuitous scene of Forest Whitaker chasing Van Damme around Hong Kong, this is the one you have to watch right now. Seriously. Watch it here!
The Top 10 Reasons Why Bloodsport is Van Damme's Magnum Opus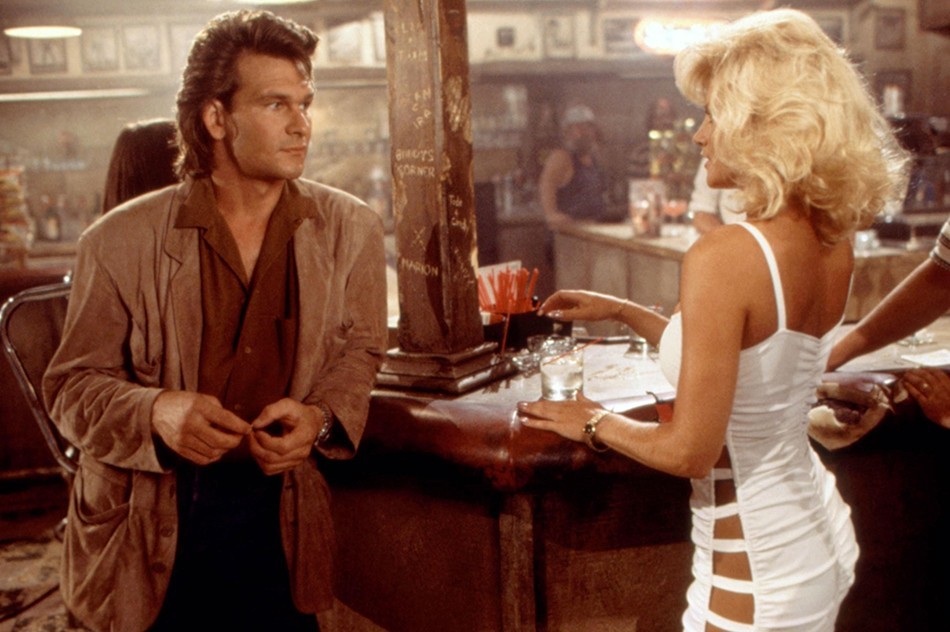 Good thing you're still reading this article because #2 on our list is – just about – as awesome. It also has Patrick Swayze in HIS most iconic role. And you can't really pick Van Damme or Swayze over each other, it's like ultimate apples and ultimate oranges. Road House needs no introduction beyond whatever promotional materials you've ever seen for it. Swayze plus Sam Elliot is one helluva rugged pairing. Watch it here!
UAMC Reviews: Why No One Is 'Cooler' Than Patrick Swayze in 'Road House'
A newer, modern take on the ultimate action movie genre, we have an against-type Vince Vaughn pulling out his meanest Stone Cold Steve Austin impression as he rattles and battles his way through one of the grind-iest action movies of the last several decades. S. Craig Zahler is a man of our ultimate hearts as he channels his inner John Carpenter to create a slow burn actioner indie that deserves your attention. Watch it here!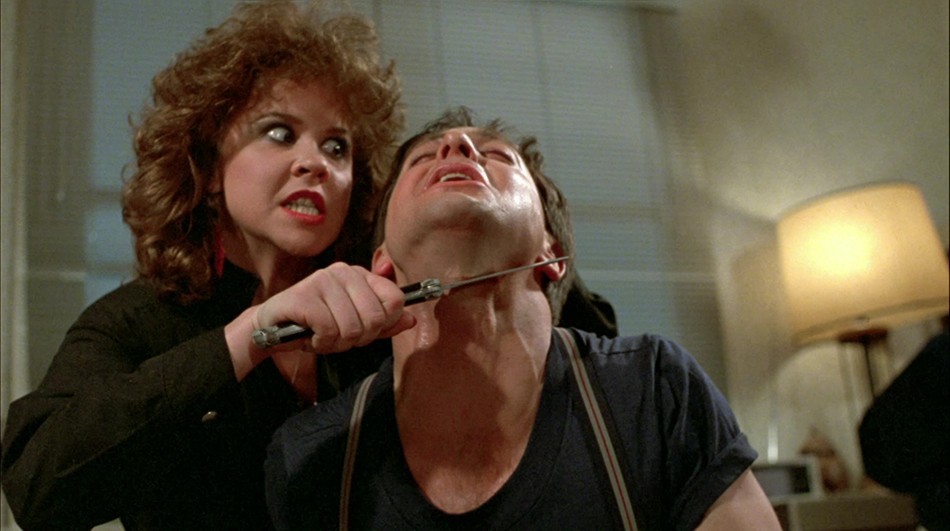 One of the more genre-niche films on this list, if you're looking for an awesome teensplotation / vigilante action movie starring stalwart scream queens Linda Blair and Linnea Quigley, then look no further than Savage Streets. This 1984 actioner has all the b-movie mayhem that any film buff can handle and highly deservers your consideration. Watch it here!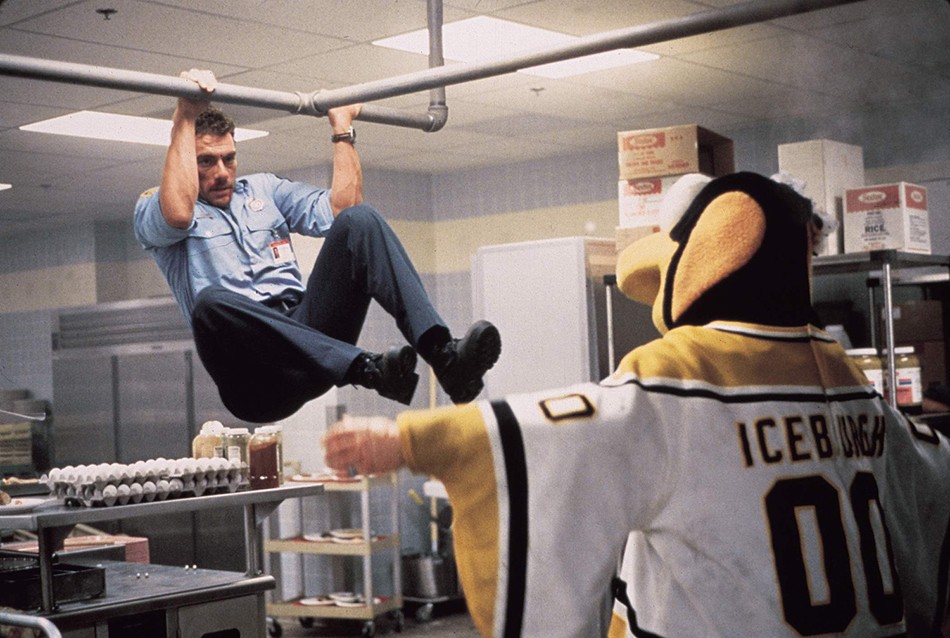 Keeping the Jean-Claude Van Damme hits coming, we have one of my personal non-Bloodsport favorites of his: Sudden Death! Yes, you guessed it, it's Van Damme's turn to rip of Die Hard, but he does it so well! We also have Powers Boothe as the Hans Gruber and plenty of absolutely over-the-top action pieces that John McClane himself would be jealous of. Watch it here!
"When war hits the streets, no one is safe…" reads the tag of L.A. Wars. Another deep cut that you have to check out, L.A. Wars stars champion kickboxer Vince Murdocco in a surprising stunner of an actioner that checks every Ultimate Action Movie Club box that you can find. Watch it here!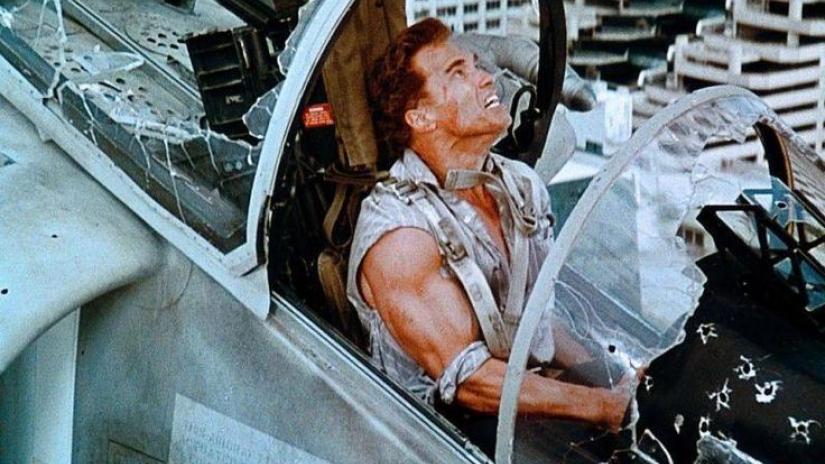 How about some Arnold when you're feeling blue? A huge blockbuster that is still highly regarded by action fans, it kind of gets lost still in the great careers of both Arnold and director James Cameron. But believe you me, True Lies is right there in that sweet spot of Arnold at the height of his game where he can be James Bond one moment, then a badass Commando in the next. Watch it here!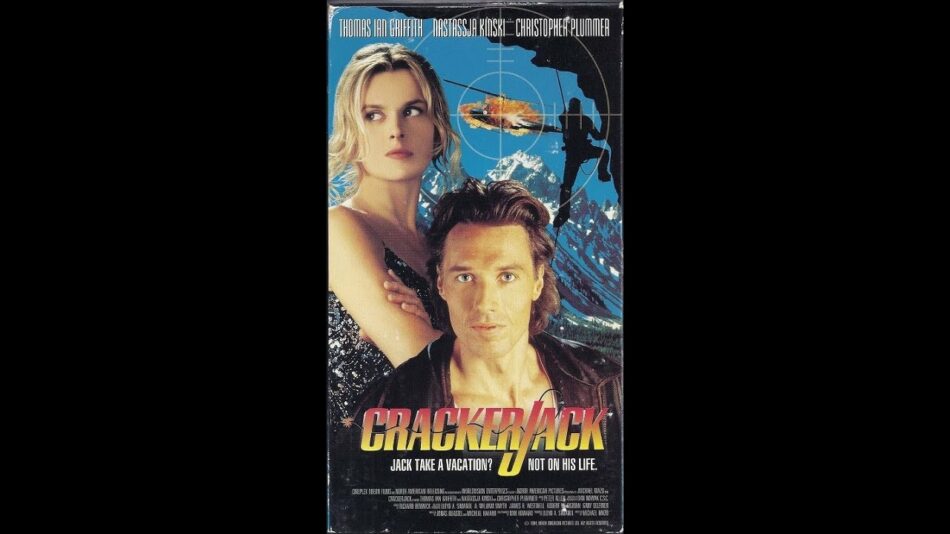 What Ultimate Action Movie Club screening night would be complete than to visit an old friend – Thomas Ian Griffith. And while Excessive Force might always be our TIG go to, Crackerjack delivers the goods. Like Van Damme in Sudden Death, or Seagal in Under Siege, it's Griffith's turn to take on the "Die Hard but in a…" and man, does he knock it down! Watch it here!
Thomas Ian Griffith's Turn to Die Hard in 'CrackerJack' (1994)
While we at the Ultimate Action Movie Club would never be so bold to say that this reboot starring Bruce Willis is better than the Charles Bronson original (or maybe even better than any of the great and ultimate sequels). We can make an argument that Willis actually brings a great new chapter to this saga with his interpretation that is still quite moody, modern and brilliant. Watch it here!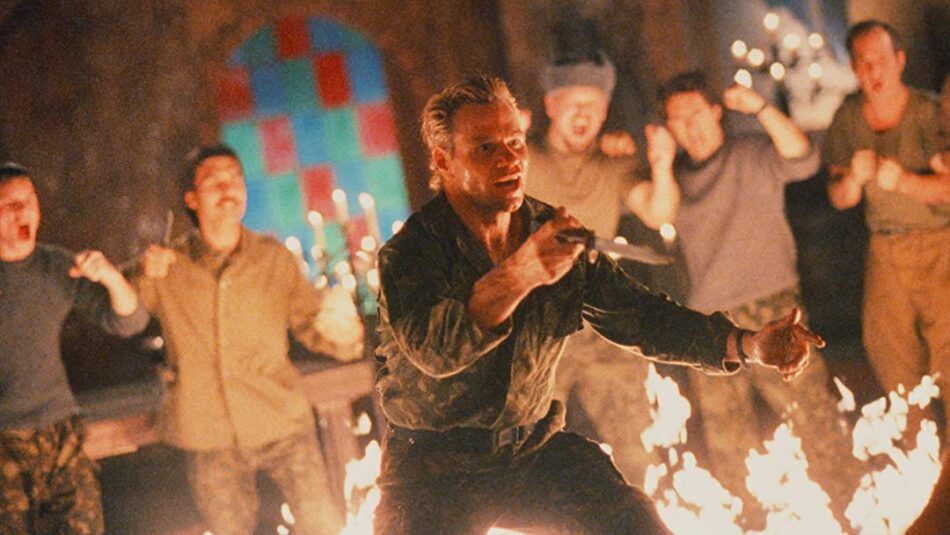 Finally, we have another Direct-to-Video classic which you probably missed. It's Olivier Gruner kicking butts and taking names once again in Mercenary. This time, however, he's pitted up with John Ritter for an ultimate buddy cop – of sorts – adventure that provides all the b-movie action shenanigans you can handle. Watch it here!
Olivier Gruner Shines Once Again in the DTV 'Mercenary' (1996)
Other Free Amazon Prime Options
There are plenty more action movies on Amazon Prime, here are some additional Ultimate Action Movie Club recommendations!
Commando
Land of the Free
Deadly Takeover
Top of the World
We Die Young
L.A. Vice
Raw Deal
Get the Gringo
Red Dawn (1984)
Escape Plan 2
Escape Plan: The Extractors
Black Water
22 Bullets
The Perfect Weapon (Seagal)
Mr. Majestyk