Cynthia Rothrock is the Ultimate Queen of Action Movies!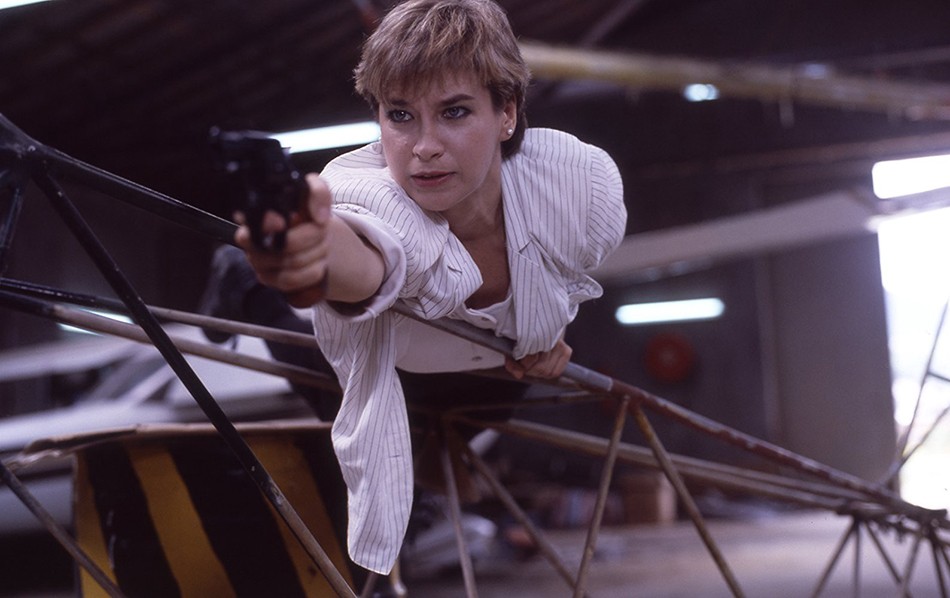 Women have always played roles in action movies, but in this testosterone fueled genre they mainly took a backseat to the men. They were sidekicks, eye candy, victims who needed saving. Cynthia Rothrock was the first to punch and kick her way through those stereotypes with the force of a category 5 hurricane.
While she starred in nearly 30 action flicks (including Martial Law, China O'Brien, Rage and Honor, and Angel of Fury to name a few), most studios in the late 1980s-early 1990s treated her as a novelty. "At that time, they thought that women in the lead roles of action films wouldn't sell," Rothrock said in Joe Yanick's excellent An oral history of PM Entertainment for Hopes and Fears. "Van Damme, Seagal, and Chuck Norris—they all got big movies, but I was doing the same thing and never could get a big movie."
Cynthia Rothrock is no novelty, she is the Queen of Kicking Ass. Need proof? Keep reading:
1) She's got legit skills
Scranton, PA has never been known as the Kung Fu Capital, but it's where Rothrock got her start. According to her website, she started martial arts training at age 13. By 1982, she was one of the premiere Kata (forms) and weapon competitors in the United States and from 1981-1985 she was the undefeated World Karate Champion. She holds 5 Black Belts in various Far Eastern martial disciplines. These Arts include; Tang Soo Do (Korean), Tae Kwon Do (Korean), Eagle Claw (Chinese), Wu Shu (contemporary Chinese), and Northern Shaolin (classical Chinese).

2) Her action movie career began in Hong Kong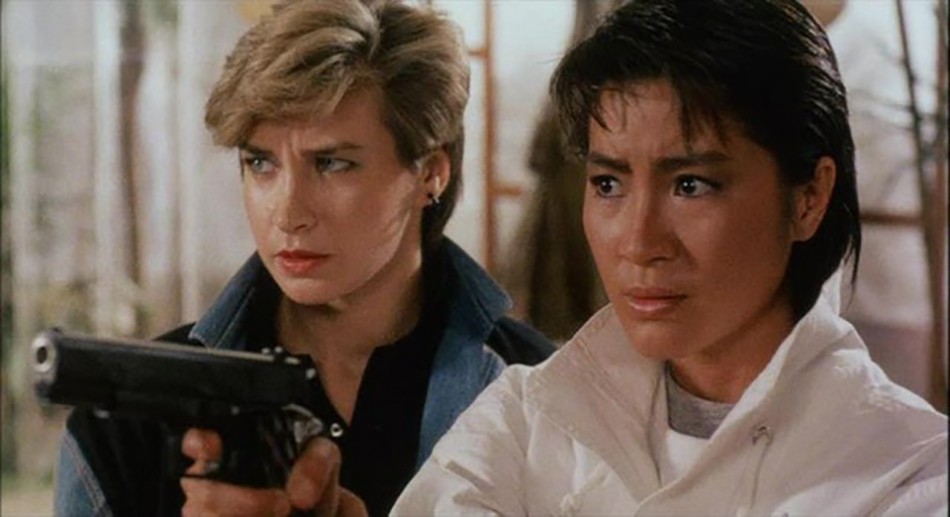 In the 1970s and '80s, Hong Kong cinema was dominated by one company – Golden Harvest. They introduced the world to Bruce Lee and later Jackie Chan. But in the early 1980s they were searching for a new star when they found Cynthia Rothrock – who was part of Ernie Reyes' West Coast Demonstration Team. She made her first movie for Golden Harvest, Yes, Madam!, starring alongside Michelle Yeoh in 1985, then seven more movies before returning to the states.
3) She's got that sweet-but-deadly personality
Cynthia Rothrock's deadliest weapon was always that she looked too sweet to kick that much ass. But, as we all know, looks can be deceiving. One second, she's innocently taking money out of an ATM, and next thing you know she's kicking the crap out of three robbers twice her size with weapons. All with a smile on her face.
4) Small package, big power
If action stars were batteries, Arnold Schwarzenegger would be a D cell, and the likes of Dolph Lundgren and Jean-Claude Van Damme would be C cells. At 5'3", Cynthia Rothrock would be a AAA. That said, she packs a lot of power and speed – something that should have rivaled that of her male counterparts. Just for fun, who would win in a fight between Rothrock and Van Damme? Discuss in the comments below.
5) She is nobody's sidekick
Rothrock may have starred along side the likes of Richard Norton and Chad McQueen, but she relied on no one to save her. She was always in charge of her own destiny, fought her own battles and heck, even looked good while she was doing in. Which is a nice segue into …
6) She makes mom jeans hot!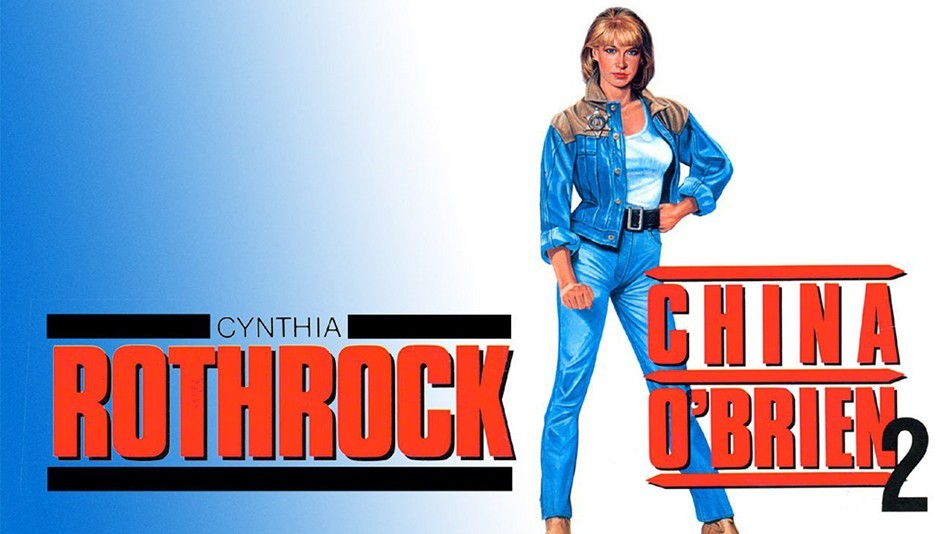 OK, I'm having a little fun here. Back in the early 1990s, they weren't called mom jeans, they were unfortunately just jeans. Unflattering, run-of-the-mill blue jeans. Today, women have better choices when it comes to denim, but back then, oooof. Somehow, by some unexplainable miracle, Rothrock made these awful, awful jeans look good. Confidence and strength can be sexy, but who knew they could overpower mom jeans?
7) She still kicks ass – at 61!
Rothrock officially retired from acting in 2004 after appearing in Xtreme Fighter to teach private martial arts lessons. Apparently, retirement didn't last long. She had a small role three years later in the Spanish film, Lost Bullet, then for some reason playing Nanna in 2012's Santa's Summer House along with Gary Daniels. In 2017, she returned to her true form in Death Fighter with Don 'The Dragon' Wilson.
Today, there are lots of women in action movies – especially in the superhero genre. Still, while big action flicks now star actresses like Angelina Jolie, Jennifer Lawrence, Gal Gadot, Charlize Theron and Kate Beckinsale, they all owe a debt of gratitude to Cynthia Rothrock. She is a trailblazer, the original female ass kicker, she inspired Mortal Combat's Sonya Blade, and, at an age when most people would be slowing down, she isn't. It's why Cynthia Rothrock will forever be the undisputed Queen of Kicking Ass.

---
Article by Eric LaRose – a Wisconsin-based connoisseur of action, horror and sci-fi movies from the '80s and '90s. A former journalist and podcaster, Eric wrote the ending to the Toxic Avenger Part 4, but the only person who will back up that claim is his wife.
Let us know what you what you think in the comments or on our Facebook page!