Assassins occupies a strange place in the Sylvester Stallone action movie canon.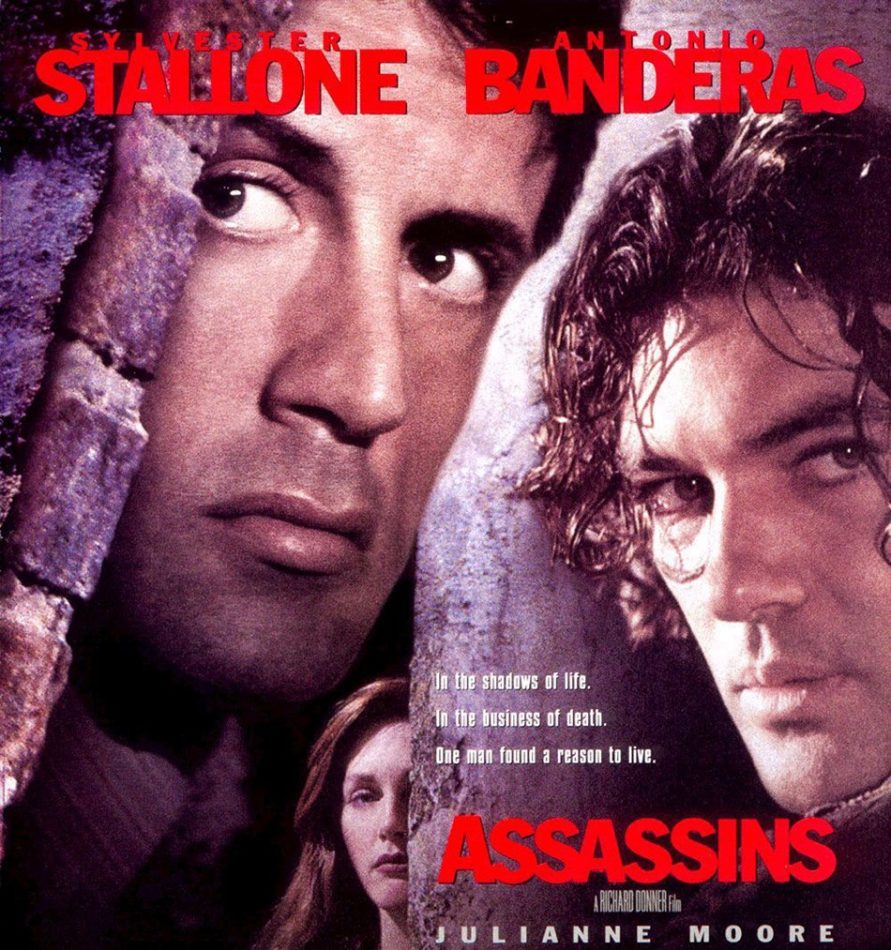 Neither widely acclaimed or roundly lambasted, it's a film that's largely been consigned to history, coming during Sylvester Stallone's mid-90s career lull. On the face of it, Assassins had all the ingredients required to be a bona fide smash hit.
Directed by Richard Donner, best known for his work on the very first Superman movie a slew of Lethal Weapon films, it was also based on a script written by Lilly and Lana Wachowski with the ever-reliable Joel Silver serving as producer.
But something went wrong and while the resulting Assassins proved slightly underwhelming, it did prove instrumental in shaping the Wachowski's later work, most notably of all The Matrix.
The Plot
Sylvester Stallone stars as Robert Rath, a professional hitman facing newfound competition from a sociopathic newcomer in the form of gunslinger Miguel Bain, played by Antonio Banderas, in deliciously scene-stealing form.
Rath is haunted by memories of the one job he regrets –  one that saw him kill his former mentor and friend Nicolai – and is considering retiring from the murky world of contract killings after one more big-paying job.
But Bain has made a habit of offing Rath's targets as part of a demented personal quest to usurp Rath as the world's number one hitman. And in order to do so, he'll have to kill Rath – something he has little qualms with.
In the meantime, Bain has set his sights on Rath's latest "mark", computer hacker Electra, played by Julianne Moore, all the while guided by an unseen contractor playing the two men off against each other.
A cat and mouse game ensues, with Rath turning from assassin to protector after coming face-to-face with Electra and sensing an opportunity at redemption. Bain has other ideas though, culminating
The Stars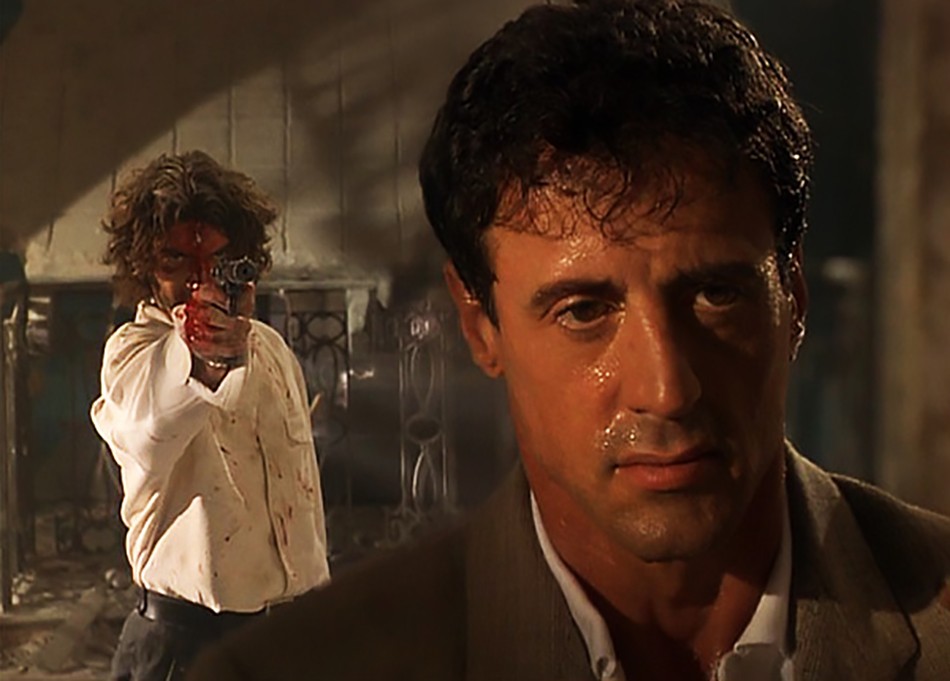 Silver paid the Wachowskis a hefty $1 million for the script to Assassins, which was rumoured to have been written with Sean Connery in mind for the part of Rath.
Mel Gibson was the first to show concrete interest in the idea, paying $1,000 to option the script from the Wachowskis, who were comic book writers looking to break into the world of film at the time.
Gibson's option eventually expired without the project coming to fruition though, with the actor deciding to work on Braveheart instead. At one point, Joe Johnston was attached to direct with Arnold Schwarzenegger and Wesley Snipes starring as Rath and Bain respectively. Yet again, however, this came to nothing.
The script eventually landed at Warner Bros with Silver talking Donner into signing on as director, despite some reservations, alongside Stallone and Banderas.
The film's stars came on board off the back of contrasting fortunes elsewhere. While Stallone's previous film, The Specialist, had cleaned up at the box office it had been met with almost universally bad reviews.
Banderas, by contrast, had just starred in Desperado, Robert Rodriguez's neo-western actioner and was riding on the crest of a considerable wave.
Indeed, Donner would later remark that he felt Stallone and Banderas should have swapped parts on Assassins. That ended up being the least of his concerns though.
The Script
Both Gibson and Silver had been drawn to Assassins thanks largely to the Wachowksis' impressive script. Available to read, in full, online today, it's a decidedly dark affair, full of gun-slinging hitman action, deft subtext and some notable gallows humour.
Rath is a ruthless killer and the kind of anti-hero still nearly a decade away from becoming commonplace in film and TV. He does bad things and doesn't always show a lot of remorse for doing them. It makes for an intriguing, pulpy, tale of death and redemption in a bleak Tarantino-eseque world of ruthless criminals.
Donner, who had agreed a $10 million deal to direct, read the script and didn't like what he saw. To his way of thinking, the violence and ruthless nature of Rath made Assassins an altogether unappealing prospect. He ushered in changes and the Wachowskis were left far from happy.
"Right off the bat, we did not click with Mr. Donner," Lilly Wachowski told Buzzfeed. "He wanted to make something that wasn't as dark as our script. And eventually he took it away."
"There was all this symbolism and subtext, and he wanted more of a straightforward action thriller," Lana Wachowski added. "We were interested in the notion of pocket moral universes, and the way that … even people in an everyday world can have a separate morality inside their pocket universe. Richard Donner wasn't interested in that idea."
Brian Helgeland, who went on to garner critical acclaim for his work on LA Confidential, was hired to rewrite, toning down the violence and making Rath a more sympathetic character who would eventually strikes up a romantic relationship with Electra – something not present in the original script.
The opening scene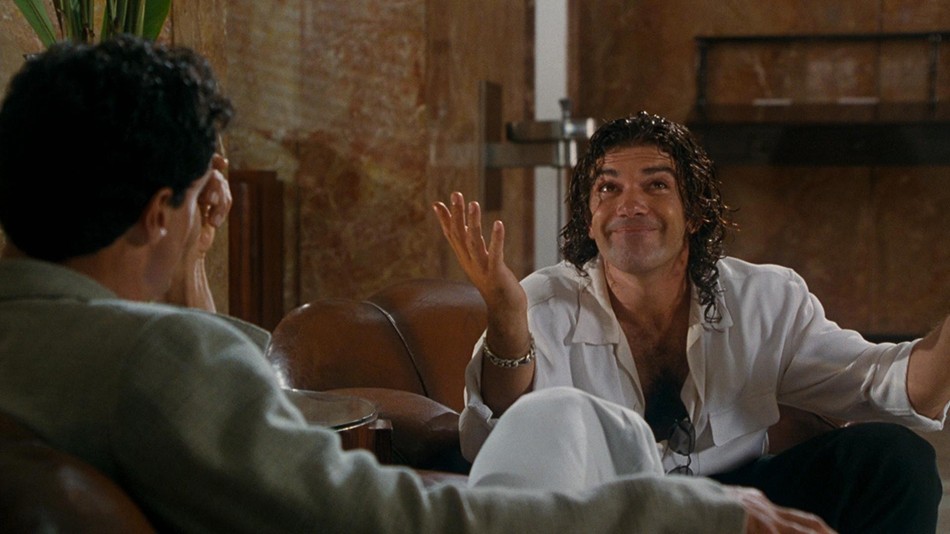 Reading the Wachowskis' script online, the changes are obvious from the very first scene onwards. The opening scene sees Rath walking a man by the name of Willie Ketcham through marshland to his imminent demise in the boggy mire.
The dialogue crackles from the off, with Ketcham waxing lyrical on the contrasting thoughts and emotions greeting him in his final moments. All the while, Rath walks along, showing no emotion, as he prepares to neutralise his latest mark.
Bleak, powerful and a striking way to start any film, Helgeland's rewrite removed much of the original script's back and forth, with Rath shown to be almost reluctant to kill Ketcham despite a long career of executions for hire.
Setting the tone for a rewrite that turned Assassins from strikingly dark action thriller to run-of-the-mill Stallone action pic, it was a change and shift in tone that didn't sit well with Wachowskis either.
As Lilly Wachowski later lamented to Buzzfeed: "I mean, it's called Assassins, and the very first scene of the film, [Stallone's character] goes out and he kills a guy. And in Donner's version, Stallone doesn't kill him.
"He has to shoot himself. He like… gives him the gun, and he says, "It's chambered," because Donner couldn't connect to the character if he was as assassin."
The Results
Realising that Donner had ushered in a one-page rewrite on their script, the Wachowskis attempted to have their name removed from the project.
"[Producer] Joel [Silver] was like, "This is your first movie, and you're trying to take your name off of it?! That's crazy!" And we were like, "We don't care. We don't like it." But it gave us the perspective of, we'll never survive as writers in this town."
The Writers Guild of America ultimately turned down their request, while Helgeland was added as a co-writer on the project. Assassins went on to make $83.3 million off a budget of $50 million, with critics branding the script confusing and dull.
The Wachowskis had learned a valuable lesson though with Lana Wachowski telling Buzzfeed: "We better become directors."
Rather than washing their hands of Assassins, the pair realised that in order to truly shape their work, creatively, they needed to write and direct. The result was Bound, a lesbian-led neo noir crime thriller that paved the way for The Matrix.
No longer bound by the restrictive vision of another director or demanding star, the pair would hit new heights with The Matrix. Assassins may have been a missed opportunity and one well worth revisiting via the script posted online but it proved a valuable lesson. One that that Wachowskis and the world of cinema is all the better for learning.

---
What are your thoughts on Stallone and Banderas in Assassins? Let us know on our Facebook page!