Don't hate the players if you don't hate the game.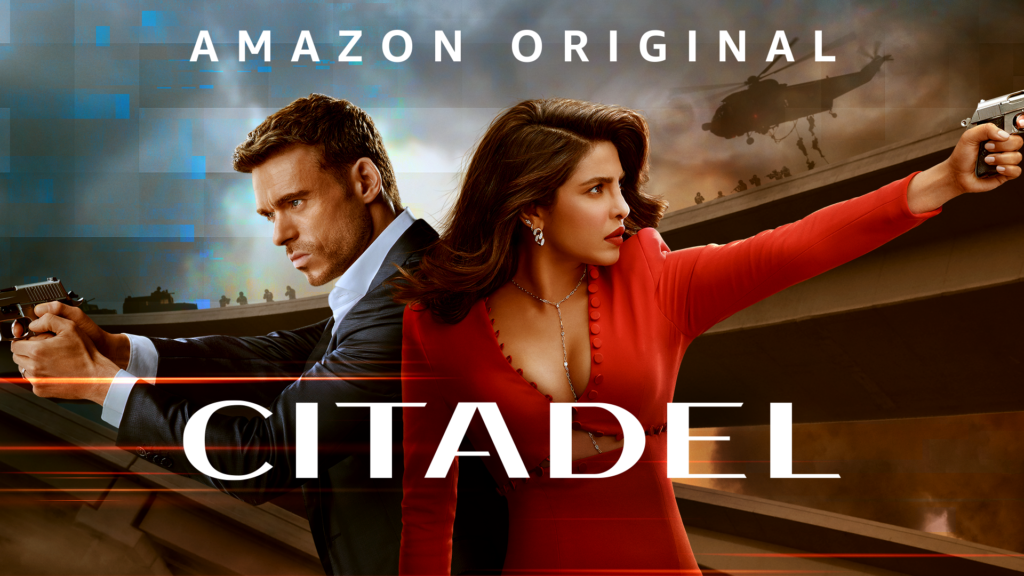 While this new action thriller series Citadel is helmed by veteran showrunner David Weil (Hunters, Solos, Invasion) it's hard to watch it without knowing the Russo Brothers had some sort of hand in the project as Executive Producers.
And just like Extraction, 21 Bridges and The Gray Man, the Russo brothers have a certain style of action and adventure film and television that is perhaps just a little bit… ultimate.
Let's take a look at the new Amazon Prime spy thriller action series Citadel to see how it stands up in this action-adjacent genre, and specifically how it stacks up to the spy-thriller shows and films which it clearly aims to pastiche. 
UAMC Reviews 'Citadel' 2023
Set to premiere here on April 28th, 2023, this new action thriller series represents a huge investment (and bet) for Amazon Prime as it reportedly brings to the table a $300 million dollar budget — built largely on the back of its action-packed premise and pedigree.
Starring Richard Madden and Priyanka Chopra Jonas as mind-erased ex-lover spies and against the backdrop of a convoluted high-concept world of international spies and syndicates, the show is quite ambitious indeed.
The world plays somewhere between a mix of Jason Bourne and John Wick though as despite its deeply packed narrative, it also has a tinge of self-awareness about it being a bit over-the-top in terms of its spy-ness.
Without this tinge it might be hard to pull the show off at all, but with the right brevity to explore it might find some life as the series continues beyond the first couple of episodes.
Richard Madden and Priyanka Chopra Jonas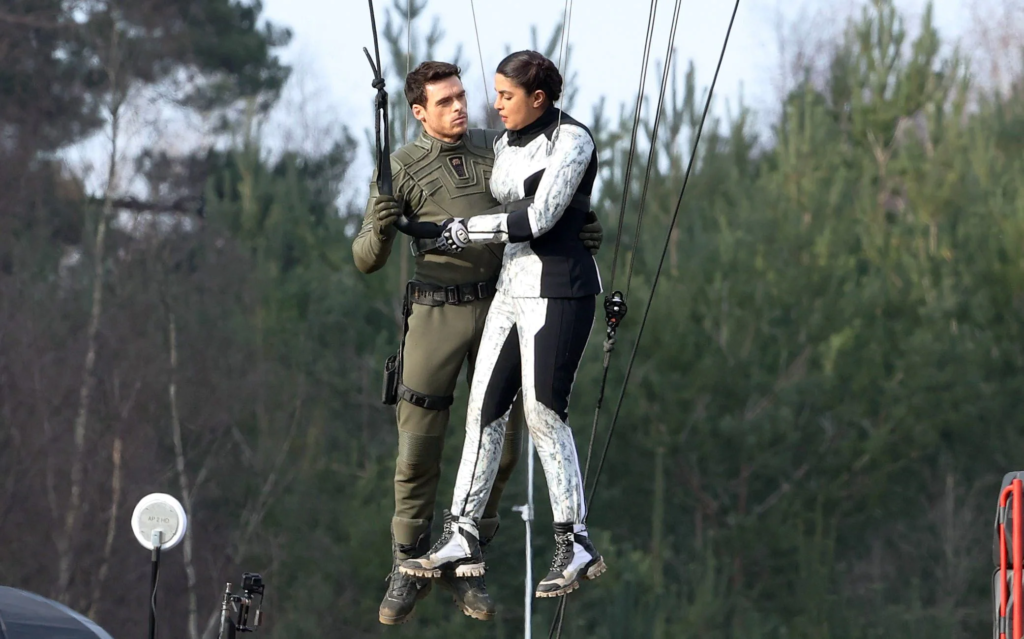 While not household action names per se, Citadel's leading duo indeed do a honest job of keeping the plot and action in the air, although more so for their willingness to pull of high-flying stunts and fights than perhaps in the acting category.
Still, with Stanley Tucci feeling in as their Q-type character (or perhaps the mastermind behind the whole thing), we get a better speaking performer to handle most of the nuts and bolts to the story and its arcs.
And while Madden packs a solid punch for sure, Chopra Jones really stands out. In any Russo-connected project, the action is going to be fast and choppy, which requires a great deal of dexterity as well as an ability to throw in quips and one-liners in the middle of the action — both of which Chopra Jones does exceptionally.
How Ultimate is it?
The real question for Citadel, from an ultimate action perspective though, is how this show stacks up against the more pure action genre. And honestly, for a spy thriller series, it is actually on the high end of fight sequences and explosive set pieces.
There are plenty of fun Jason Bourne or James Bond moments of unpacking the spy world and the mechanics therein, but while those are so far standard fare, the sheer amount of action attempted in the first episodes is quite encouraging.
I wouldn't recommend going in expecting Extraction or a full action vehicle by any means, but if you're only looking for a slow burn John le Carré story you're going to be blown out of your socks a bit too.
We'll see where the series goes as it develops, but the Russo bros are at least fighting the good fight in terms of keeping action on the big and small screens, the jury is out though (and up to you) as to whether or not these endeavors are ultimate or not.