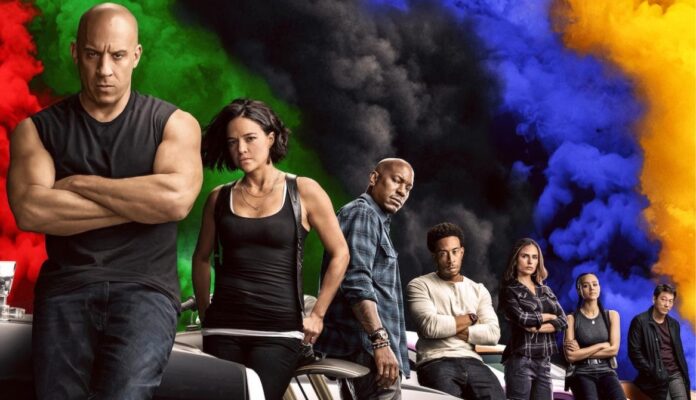 The sky is apparently no longer the ultimate limit for the Fast & Furious franchise…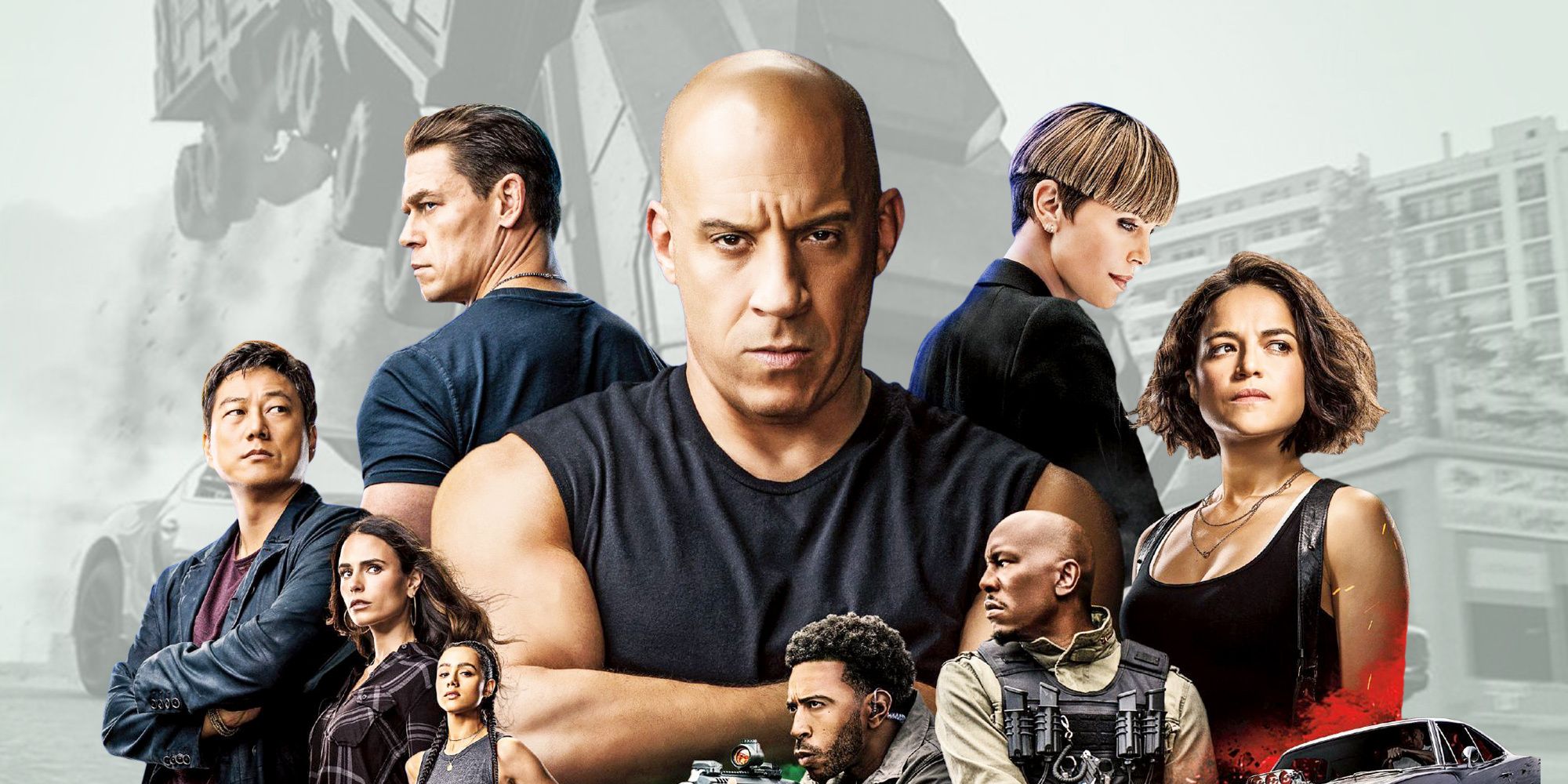 "Cinema is back!" cried Vin Diesel after the latest entry into the Fast and Furious universe (the Funiverse?) opened in theaters several weeks ago. While I attempted to make my return to theaters the summer blockbuster I pined after for over a year, the award for first movie back goes to In the Heights. Both movies are equally bombastic although only one of them features two black men who travel into space, gear shift, and rocket their way towards a satellite. F9 brings back some of it's best characters and rejiggers it's group dynamics, yet again, in a more favorable outcome. Justin Lin returns to direct this series (arguably the high watermark director of this franchise) with the same kinetic verve and swagger he brought to these movies ever since Tokyo Drift.
Everything in Vin Diesel's life feels great! He's teaching his son how to build a tractor. They live in the middle of nowhere. When Roman and Tej show up with an offer for a mission Dom says he's done. He's got family to protect. Only after Letty protests does he agree to join their rescue mission. This kicks off a series of events to reunite Dominic Toretto with his greatest opponent yet: his little brother Jakob. The trauma of their father's death (and Jakob's role in it) propels the two to feud. Jakob makes his feud global by attempting to build some device that can control nukes or something. I actually forgot. In the end Jakob Toretto teams up with Charlize Theron's Cipher to try and take Dom down. The only thing that can save them? Family.
UAMC Reviews Fast & Furious 9
By now I'm sure you're all tired of Dominic Toretto memes but the marketing machine that Universal Studios employs just earned back it's expenses with such a massive global drop. When Universal studios realized they would have to push the release of F9 they didn't bother to push it a month. They completely pushed it to an entire year later. Universal clearly didn't want to risk the box office gains from a then-unpredictable future. After a horrifying several months, Universal's idea seemed valid when movie theaters closed entirely for months on end. No new movies would release on the silver screen for the foreseeable future. Only after the vaccines started rolling out and countries eased their restrictions did releasing a major blockbuster like F9 occur. It may have cost Universal a second mortgage to remarket a film they already spent so much money on marketing but the gains from international box office success can easily provide the validation they needed for that decision. They now have seven hundred and fifty million reasons why they were right (a modest sum compared to previous entries but a tidy profit in this post-lockdown era.)
By now we've all acknowledged the ludicrous stories of the Fast Saga. Spare me the eye rolling and the moral high grounding. These movies make buckets of cash and whether you're a certified Rotten Tomato critic or just a Facebook crusader there's very little you can do in the face of overwhelming box office gross. Better to enjoy the ride, like me!
Justin Lin returns to the director's chair in this new outing of the Toretto family. His work on the best entries in the franchise demonstrate an understanding of the emotional core of this group and also utterly bombastic action. He hang his hat on the pivotal moment that Dominic Toretto lost his father, even visiting the scene in flashbacks with younger actors looking like their counterparts. Dominic became who he was when his father died. His stint in jail. His love of street racing. All of these things stem from his father. He holds Jakob responsible for their father's death and that kind of guilt will tear apart these two brothers long before the titular Family gets involved.
Man, everyone here is firing on all cylinders. From Toretto's grumbly anger to Roman's bumbling jokes. More importantly two characters come back to the family: Jordana Brewster's Mia and Sung Kang's Han. Justin Lin has mentioned in previous interviews how emotionally attached to Han he is and I imagine if Lin ever came back to direct Han would be the first character he wanted to bring back. The plotting of Han's return feels complicated and murky (Jason Statham supposedly killed him in Tokyo Drift/Fast 7) but that doesn't matter. What matters is Han's cool-headed nature balances out the uneven distribution of jokes from the last two movies while Mia provides some much-needed earnest behavior.
The return of Mia actually provides a great subplot where Mia and Letty team up to track down Han. This outing provides badass fights aplenty for the female characters without ever stopping to objectify them. It certainly hints at the capabilities of the franchise's females were there ever to be a spinoff. This addition helps to balance out the franchise's horrifying male gaze.
The Long and Winding Road of 'The Fast and the Furious' Franchise
The Fast Family Runs Deep!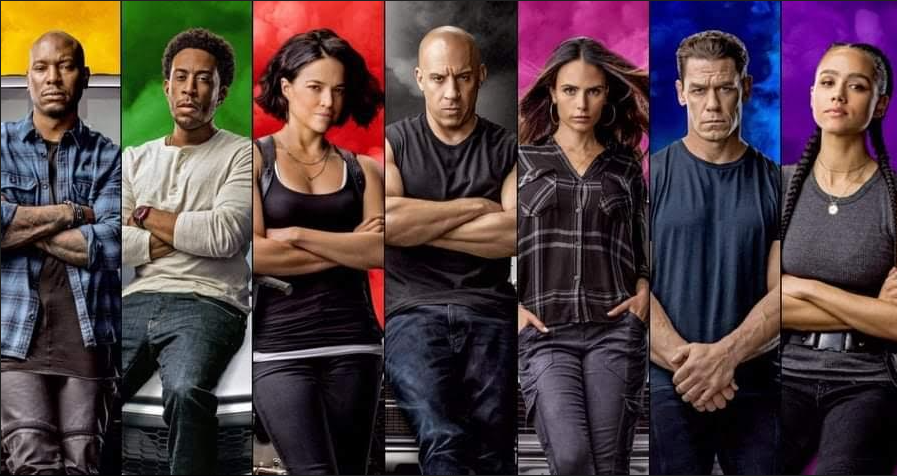 Interestingly F9 benches it's new entrants very quickly. Kurt Russell's Mr. Nobody makes a singular appearance (was there a scheduling conflict?) and Scott Eastwood doesn't make a mention in this universe. With the addition of Hobbs & Shaw to this Funiverse could these characters be saved for the more canon-centered films? Are they busy combating Eteon in another corner of the world? Their absences go largely unnoticed as the film takes pains to bring back even the smallest of previous actors.
In a comic flashback Don Omar and Tego Calderon return as Santos. Lucas Black returns as Sean and Shad Moss returns as Twinkie. They last saw Han dead at the hands of the Yakuza so I imagine the catch up will take quite some time for them to explain. Still these two, with the addition of Jason Tobin as their rocket scientist, provide comedy so reminiscent of Roman and Tej that the two characters pause. So many of these tiny scenes are now peppered with former cast members it acts as its own form of easter eggs.
Every year it seems like the franchise rounds itself out with all manner of bizarre second or third string actors. The movie utilizes a very short scene where Dominic helps Helen Mirren break out of prison in exchange for information on his brother. This movie doesn't add any notable MMA fighters or action superstars. Instead it collects John Cena in the titular villain role, with Finn Jones playing the younger version of him. Walking Dead fans (or Guardians of the Galaxy fans) might recognize Michael Rooker in his bit role. Lastly the film continues in the tradition of featuring famous musical artists Rapper Bad Bunny gets a cameo in one scene while Cardi B gets an entire dialogue exchange with Dominic Toretto. The additional scene feels a little forced (and mostly a wish-fulfillment exercise than any real money making scheme) almost like Cardi B texted Vin Diesel and showed up on set the next day. It's something to be said that this wasn't even the most wild part of the whole movie.
By now much has been made of Tej and Roman going into space. The characters from Tokyo Drift get shoehorned into the story as bootleg rocket engineers. Their rocket-strapped Pontiac fiero makes a star turn when Tej and Roman pilot it into space. My absolute favorite moment was seeing Roman SHIFT THE GEARS OF HIS CAR and STEER A ROCKET-CAR with the steering wheel. In absolutely no world would those laws of physics apply, but it is inanity incarnate and I am here for it. As if to acknowledge the gravity (heh heh get it?) of the moment Ludacris looks out on the earth and notes how they're the first two black men to drive into space. In a way, the moment is monumental by cinema history standards, but it's so hilariously cartoonish it immediately gets forgotten.
This franchise has always appealed to the lowest common denominator. With soundtrack songs featuring prominent trap rappers, reggaeton hits, and electronic jams the movie doesn't need to be translated. Between the Bad Bunny track and Ty Dolla Sign tracks the most standout piece of music? "Waltz of the Flowers from the Nutcracker." Now the movie can be considered classy!
So… How Ultimate is it?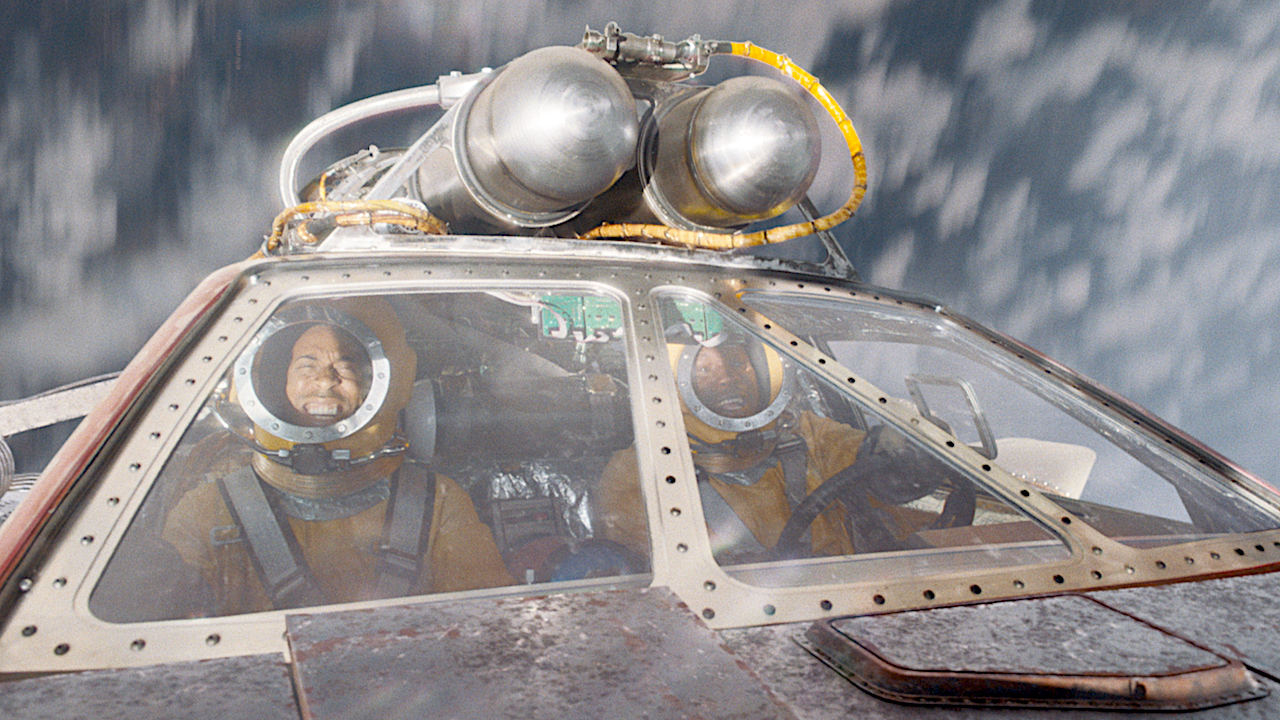 I tried to predict as much of this movie as possible. Admittedly I was wrong about plenty of things the return of Han signals an exciting move and the female-only fight scene promises exciting spinoffs aplenty for all to enjoy. My greatest sadness is that Gal Gadot's Gisele did not make an appearance (and might actually be dead for good.) Of course, in this universe never say never.
F9 is very much a cultural force at this point in our lives. Nothing we can do will prevent it from gaining notoriety. No amount of naysaying can take this ship down. Even with all the cartoonish stunts there's some core emotional trauma that guides the film and I can't help but astonish over the needle-threading required to make such a brazen assurance. John Cena can carry a scene but his pairing with Vin Diesel works as these two fight to furrow their brow deeper than the other guy.
I love this franchise. It shows growth with every entry. Whether it's slowly weaning itself off an incredibly sexist male gaze or finding bigger and bigger action stunts to attempt this franchise only continues to expand. With new characters returning and old characters taking a backseat there's plenty to explore and new roads to go down. I suspect F9 will only mark an addition to the Funiverse as expansive. No character gets retired. Old villains return. Spinoffs are already in the works. This whole thing has yet to truly flame out and F9 proved it has surprisingly strong legs for a franchise where two men drive a car into space. Keep your eyes peeled as Diesel has promised the next two entries in the series ought to wrap things up. Maybe they'll shrink their characters down and drive through the bloodstream of Kurt Russell. Maybe they'll dance and sing to a musical number! This world is poised to literally do anything and I laud the hyperbolic creativity of the writers who embraced "the sky is the limit" as their obstacle to beat.