Check out some of the ultimate action titles to be premiered at this year's Fantastic Fest…
As far as pure genre film festivals go, Fantastic Fest has got to be one of the most ultimate! Going into its 15th year, Alamo Drafthouse's signature genre filmmaking event has seen some very notable ultimate action movie contributions premiere at its screenings in Austin, Texas with the likes of the original John Wick, The Bouncer and Universal Soldier: Regeneration.
And while Taika Waititi film JoJo Rabbit opening night premiere might get the biggest buzz (full first wave announcement list here). Let's take a look at some ACTION MOVIE highlights from this FIRST WAVE of films announced for Fantastic Fest 2019.
BLOODY BIRTHDAY
Presented by AGFA + Arrow Films
USA, 1981
World Premiere of Restoration, 85 min
Director – Ed Hunt
The classic Killer Kids slasher, newly restored by Arrow Films and presented by AGFA.
COME TO DADDY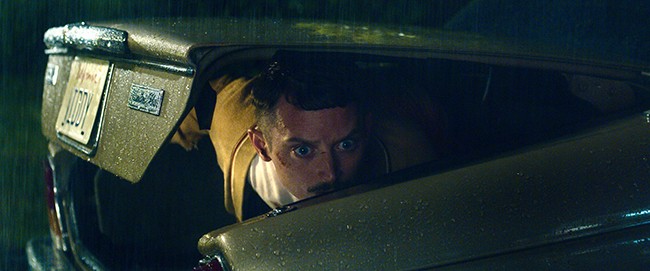 New Zealand, Canada, Ireland, 2019
Texas Premiere, 94 min
Director – Ant Timpson
When 30-year-old Norval receives a letter from his estranged dad begging him to visit, he is set on a weird path of discovery, unusual encounters… and a lot of violence.
DEERSKIN
France, 2019
North American Premiere, 77 min
Director – Quentin Dupieux
When Georges buys himself a deerskin jacket, he will find his life on a collision course with madness, crime, and the desire to be the only man wearing an overgarment.
FIRST LOVE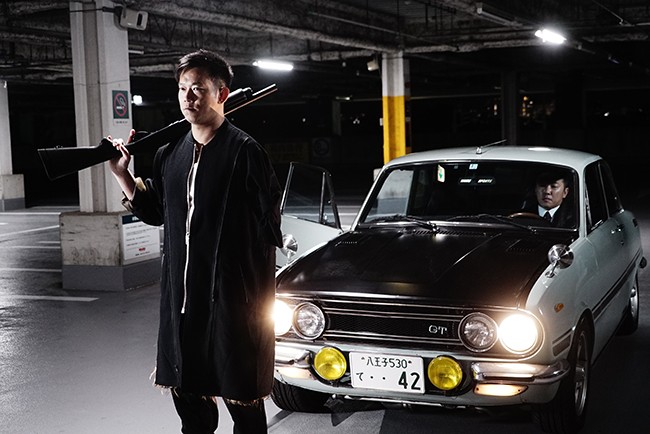 Japan, 2019
US Premiere, 108 min
Director – Takashi Miike
When aspiring boxer Leo discovers that he may not have long to live, he goes all out to help drug-addicted call girl Monica, facing down gangsters, assassins, corrupt cops, and much more over the course of one long night.
FRACTURED
USA, 2019
World Premiere, 100 min
Director – Brad Anderson
An unfortunate accident at a truck stop means Ray has to rush his daughter to the nearest hospital for a broken arm, but when his family disappears, he soon finds himself in a frantic fight to discover what happened.
THE GOLDEN GLOVE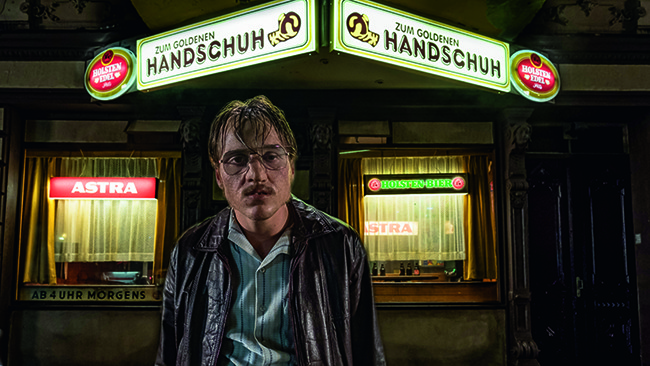 Germany, 2019
North American Premiere, 110 min
Director – Fatih Akin
Based on true events that transpired in the grimy slums of 1970s Hamburg, loner-turned-murderer Fritz Honka stalks his local drinking spot, The Golden Glove, in search of his next victim.
IN THE SHADOW OF THE MOON
USA, Canada, 2019
World Premiere, 115 min
Director – Jim Mickle
In 1988, a Philadelphia police officer doggedly hunts a serial killer whose crimes seemingly follow no pattern, but he hasn't considered how far the repercussions of his hunt may go.
THE WHISTLERS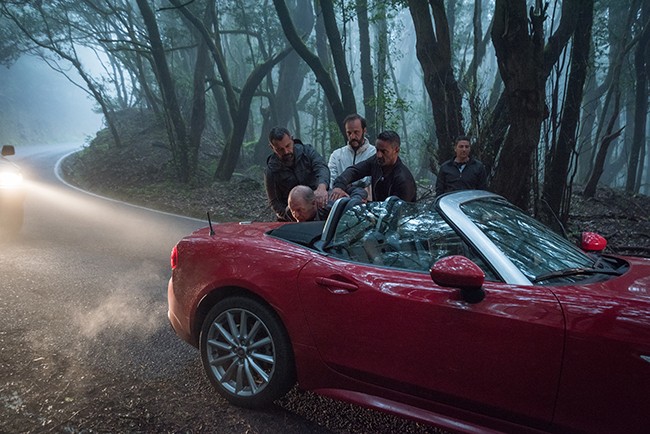 Romania, 2019
US Premiere, 97 min
Director – Corneliu Porumboiu
Corneliu Porumboiu mixes Romanian New Wave with Hollywood noir beats as he follows a corrupt detective who helps a wealthy criminal escape from jail by learning the ancient, secret language of silbo whistling.
WHY DON'T YOU JUST DIE!
Russia, 2019
Texas Premiere, 100 min
Director – Kirill Sokolov
In Attendance – Director Kirill Sokolov
After agreeing to kill his girlfriend's father, Matvei gets in way over his head when he arrives at her parents' apartment to learn her dad's a cop.
If you're looking to attend, FAN Badges, 2ND HALF Badges, and MIDNIGHT Badges for Fantastic Fest 2019 are available for purchase here.
For the latest developments, visit the Fantastic Fest official site www.fantasticfest.com and follow them on Facebook & Twitter.
---
Which action movies are you most interested in? Let us know in the comments!