Seedy characters, brutal murders and wholesome love.
At Fantastic Fest 2019, Takashi Miike introduced US audiences to his latest madcap action thriller First Love. For those who know Miike's work – Ichi the Killer, 13 Assassins, Audition and Gozu, to name a few – you shouldn't be too surprised to see some of the over-the-top gruesome antics familiar with the acclaimed director.
Yet, in what might be a (temporary at least) tone shift for Miike, First Love finds a way to be one of the most wholesome and heartfelt films now in his repertoire. Yes, it's hyper-violent. Yes, it has Yakuza street war crimes out the wazoo. But yes, it also has a sense of perspective and humor that makes it oddly feel almost – dare we say – family friendly.
Disclaimer: please do not watch this movie with your kids!
Leo <3 Monica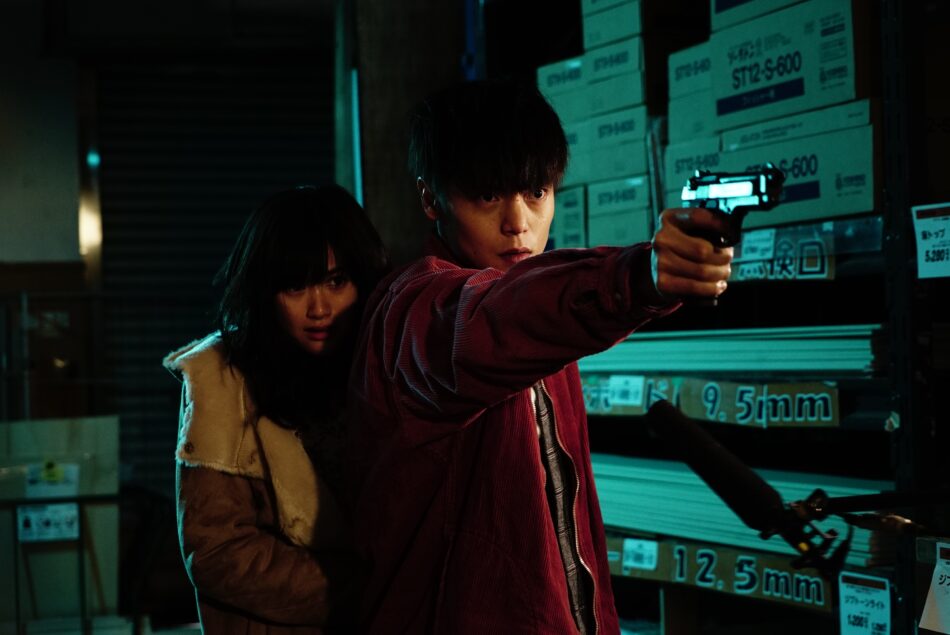 The story follows multiple tangents that – in true crime thriller fashion – all wind up together in a bloody showdown at the end. But the main narrative features a young, aspiring boxer named Leo (Masataka Kubota) and "Monica" (Sakurako Konishi), a call girl who is being held hostage by Yakuza members due to her father's mob debts. Leo and Monica cross paths by chance early in the film and find themselves swept up in a bubbling drug war between the Japanese Yakuza and the Chinese Triad.
Kubota's Leo is a refreshing character for Miike to explore with his steadfast ideals and personal turmoil. His encounter with Monica creates a knight and shining armor decision that plays off of the abuses of crime and addiction. As the multiple narratives develop, Leo and Monica's love story moves very well as an undercurrent which helps make the movie feel like a classic noir – more than a John Wick thriller.
Don't Worry: Heads Still Roll
Yet, for Miike fans who want some of the usual goods though, don't worry. Heads do roll. Katanas slash. Guns blaze. Apartments blow up. Lots and lots of violence and gore occur. And it's actually pretty damn great. There's some clever moments of action that make them somehow a little more real, yet a little funnier, than your usual hyper-violent scenes might allow.
Probably the best bit is with one henchman who has cast his bits on a soiled play to steal some drugs has to start murdering to cover his tracks. Yet, every time he finishes a devastating kill, a new obstacle pops up.  
Fantastic Fest Approved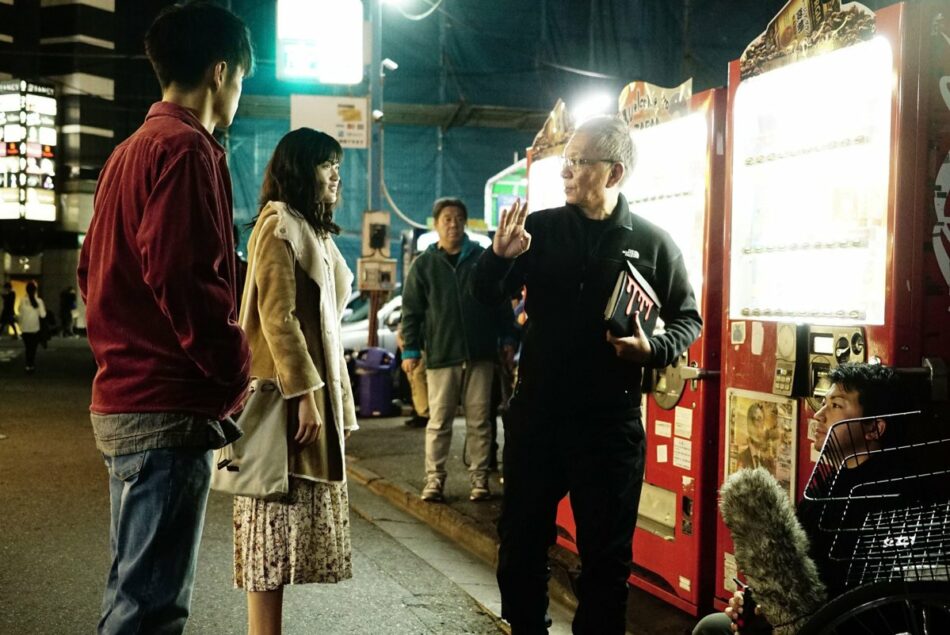 Image via First Love (Twitter)
Catching this film at Fantastic Fest in Austin, Texas was really an ideal audience situation. Not only was Miike in attendance, the vibe for most films at this genre-heavy festival has been one of pure adoration for the hyper-violent staples. Lots of cheering. Lots of laughs. I even saw a few high fives.
Still, it's a solid hyper-violent thriller that would be good for a watch solo or with a friend that has both kinetic action energy, combined with a surprisingly powerful love story force that make it a damn wholesome experience overall. Highly recommend First Love!