Joe Begos' VFW is truly a masterclass into how to make ultimate action in 2019…
Let's get this out of the way upfront. VFW is a great film. It's a violent zombie (-esque?) slasher. It's a bloody ragtag romp. But overall it's a truly ULTIMATE action movie! It's fitting to discover that director Joe Begos binged all the Rambo movies before diving into Last Blood last weekend (thanks Twitter!). 
About to have a RAMBO marathon with RAMBO sized margaritas and RAMBO sized blunts and oh my fucking god I haven't been this FUCKING EXCITED IN FOREVER

— Joe Begos (@joebegos) September 15, 2019
Which says something about the man's priorities as his film VFW was set to make its world premiere at Fantastic Fest 2019 in Austin, Texas less than a week later. To say that VFW (produced by Begos' Channel 83 Films and Cinestate/Fangoria) is attempting to channel the ultimate action movies of the 80s and 90s would be an understatement.
'Dragged Across Concrete' is Pure Grindhouse Action Done Right
VFW as an Ultimate Action Movie
Set against the backdrop of a new synthetic drug called "HYPE" which is turning inner-city kids into zombie-like street thugs, we get to spend some solid quality time with a group of aging Vietnam veterans as they hang out at their local VFW (Veterans of Foreign Wars – for those who don't know) watering hole.
In a script by Max Brallier and Matthew McArdle, the action is set up with a HYPE heist goes array and the VFW buddies (which I call them at least) are pitted against murderous hordes of the zombified thugs. It's parts John Carpenter's Assault on Precinct 13 and part Robert Rodriguez Planet Terror in story and style.
An Ultimate Action Movie Cast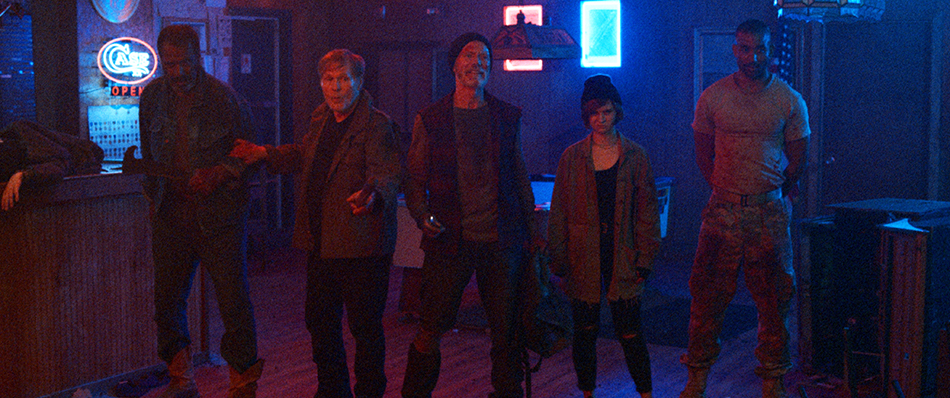 And while the setup is solid and thankfully doesn't include too much backstory or unnecessary characterization, it's real goal is to feature the superb cast of action movie legends… Just look at this cast and their ultimate action movie contributions!
(Also, have to shoutout Josh Ethier who I am just learning about – who plays Tank in the film! Ethier is the other half of Channel 83 Films with Begos and also edited the feature. And by all rights appears to be a true action movie aficionado!)
While The Expendables franchise might have Stallone, Arnold, Van Damme and crew, VFW features all those just as talented stars who are perhaps more content to drink whiskey and trade war stories together… at least until the action calls.
So How's the Action?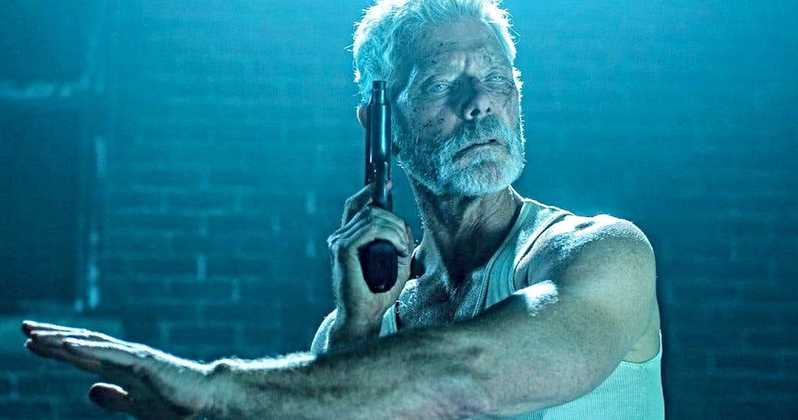 At a 92 minute runtime, VFW does more than enough to deliver some ultimate action movie goods. While it might be more B-movie horror violence than some pure action movie fan standards, it's pretty much right on par with every 80s action slasher with plenty of bloodshed, smashed heads and explosions.
It's almost sacrilege to say, but I really enjoyed the serious acting moments quite a bit more than the action, as Lang, Sadler and Williamson all standout with great performances and really power the plot and movie throughout. They should honestly just add Arnold to the cast and remake Predator and it'd be the best movie and biggest blockbuster of all time!