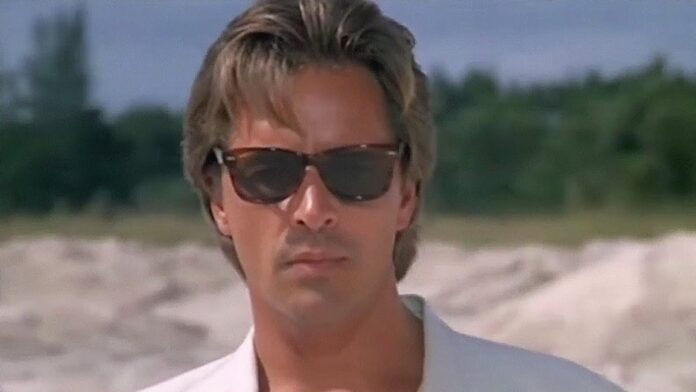 Don Johnson was one of the most famous faces on screen in the 1980s, best known for playing James Crockett in Miami Vice. He also starred in several action movies of the era, such as Cease Fire and Dead Bang.
Johnson may not be one of the world's best-known products of Hollywood, but he's arguably been one of the busiest. Outside of acting, the 72-year-old has made music and become a successful card shark in the blackjack scene.
Well-Known Blackjack Enthusiast
Many of today's filmgoers would probably recognize Johnson's face thanks to his recent roles in pictures like Knives Out and Django Unchained. However, it's unlikely that he's high on the list of favorite actors among the younger generations. There's a chance that these people would form a more positive opinion of Johnson if they knew about his blackjack exploits, though.
Indeed, blackjack is one of the world's most popular games thanks to the rise of online casinos and the plethora of options for players. When playing blackjack online, card fanatics are now faced with so many choices, from Blackjack Multi-Hand to One Blackjack. Many of these games come with live dealers as well, transmitting the real-world table experience to players in their homes. Despite being invented over 100 years ago, the game is still world-famous and loved by many.
For anyone interested in blackjack, it's good to have role models to look up to. Johnson is certainly someone who fits that bill. The actor famously cleaned out the Tropicana Casino in Atlantic City when he made more than $15 million playing the card game there.
Turn as a Singer
Johnson's bow has many strings to it, and some people know him best as a singer. As he was making a name for himself as a household actor in the 1980s, the Miami Vice star capitalized on this fame and pursued a music career. He released two pop albums in the decade and was reasonably successful.
Johnson's first release was Heartbeat in 1986, and this was followed by Let it Roll in 1989. Some of his best-known tracks included the single "Heartbeat", and a duet with Barbra Streisand entitled "Till I Loved You".
Best Johnson Movies of the 1980s
For anyone wanting to get a crash course in Johnson's best roles from the 1980s, Dead Bang is a good place to start. In John Frankenheimer's picture, Johnson played the lead role of LASD Detective Jerry Beck and had to take down a group of white supremacists.
G.I. Joe: The Movie, is another great one to watch. Johnson played Lieutenant Vincent R. Falcone in Don Jurwich's film, which was released at the height of the G.I. Joe craze.
Johnson didn't stop at acting, singing, and card playing. One of the most surprising things about his career is that he was once a professional powerboat racer. In 1986 he won a 1,100-mile race up the Mississippi River. It's hard to think of many 1980s action stars who have done as much as the Missouri-born star.