Thomas Ian Griffith, Tia Carrere, John Lithgow and Donald Sutherland – yes please!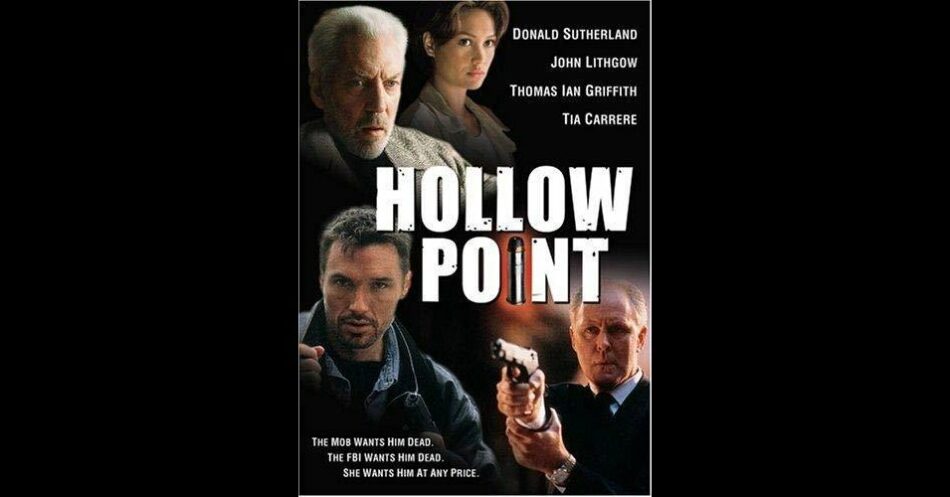 What do you get when you combine Thomas Ian Griffith as a DEA agent, Tia Carrere as an FBI agent, John Lithgow as a powerful criminal and Donald Sutherland as an assassin? You get Hollow Point, possibly the most criminally underrated action comedy of the 90's…
I repeat – this is not a drill Ultimate Action Movie Club readers – you read that right, this actually might not just be the most underrated action comedy of the 90s, but perhaps the most overlooked action comedy of all time!
Hollow Point (1996)
Things start off with a bang – Tia Carrere is apparently about to be a newlywed, but we soon find out that her soon to be 'husband' is a mobster and she was undercover to take down the guy's father who was in hiding, but attended the wedding. She pulls out a gun right before the I do's and the movie doesn't let up from there.
The storyline centers around Lithgow's rich and powerful criminal character trying to merge Russian, Italian and Chinese gangsters into one group. Both Griffith and Carrere inevitably crossing paths to take everyone down. They make a great duo, Griffith trying to use his charms throughout the film to court her, mostly unsuccessfully. But you have to give him an "A" for effort.
Thomas Ian Griffith Deserves our Ultimate Respect for 'Excessive Force'
Thomas Ian Griffith and Tia Carrere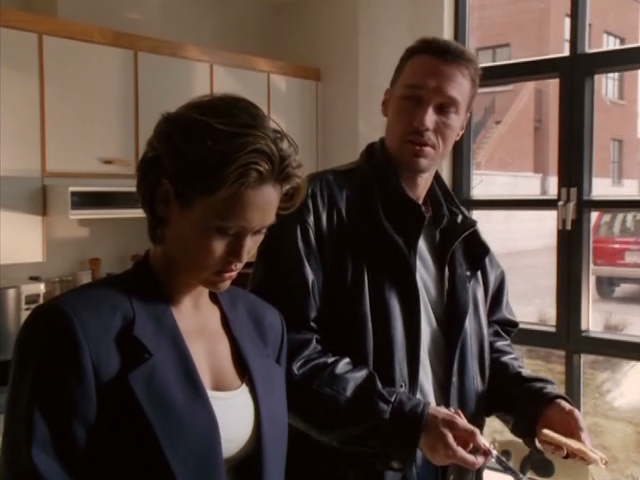 Let me just say I have always been a huge fan of Carrere, admittedly one of my crushes growing up – she is not only beautiful, she really can do it all. From Showdown In Little Tokyo to True Lies, it was a treat to see her get to lead a film. As for Thomas Ian Griffith, how was this guy not huge? From playing the villain in Karate Kid III, to kicking all kinds of ass in Excessive Force, you could say Hollow Point is his tour de force. He shows here he can deliver the comedic lines and humor just as well as kicking someone in the face. 
For instance, he says to a guy…
"You ever see the movie Billy Jack? Well I am going to whoop you in the face with my left foot and there's nothing you can do about it!"
There is also a scene during the finale where he makes multiple attempts to get in a warehouse that had me laughing out loud. There are a lot of humorous moments throughout as Griffith and Carrere try to work together.
There wasn't as much martial arts action as Excessive Force, but if you are watching Hollow Point for that, he still has plenty of moments to show off. As does Carrere who hangs with the boys very well in that department too.
John Lithgow and Donald Sutherland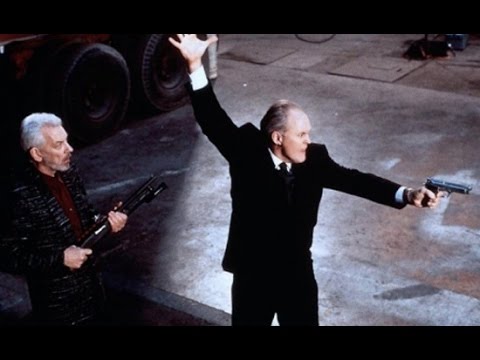 Lithgow is an actor who can do anything and from his prior roles like Cliffhanger, he has the slick bad guy persona down pat. But the real scene stealer of the movie was Donald Sutherland, a burned out hitman who is initially hired to go after Carrere and people close to her.
As the film goes, we go from him being chased down to them making him help out. Sutherland is hilarious with personality for days. The writing and dialog for all the characters is so well done and before you know it, 102 minutes is over.
Everything about Hollow Point just works, a film that is so self aware, that it is refreshing. memorable characters, shootouts, fights, humor and a standoff of an ending complete with hidden motivations and someone getting crushed by a freight container.
Why it isn't more well known is beyond me. But that's what I am here for and that's why sites like these exist. Go track down Hollow Point, you're welcome.