Arnold back as "King Conan"? Yes ultimately please!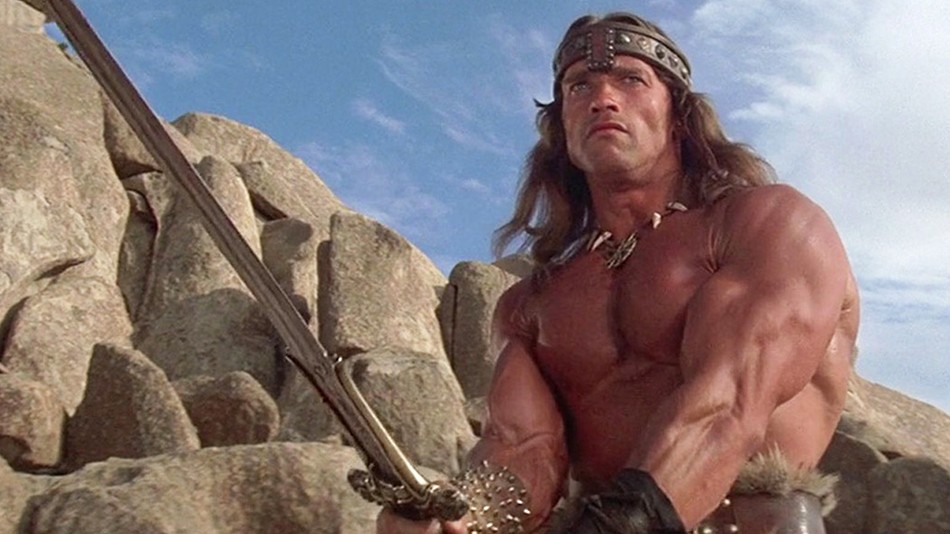 Arnold Schwarzenegger is an action movie star of many franchises; Terminator, Predator and The Expendables to name but a few. But one franchise that's been sorely overlooked in recent times is Conan the Barbarian.
John Milius' inspired 1982 effort based on the comic book character created by Robert E. Howard helped put Arnie on the map in Hollywood.
But it's been some 35 years since Schwarzenegger turned out as Conan in 1984's Conan Destroyer. Since then he's been pining to do a third and final Conan movie.
Arnold Schwarzenegger Teases Upcoming 'Conan' Movie with New Comicbook
A Third and Final Conan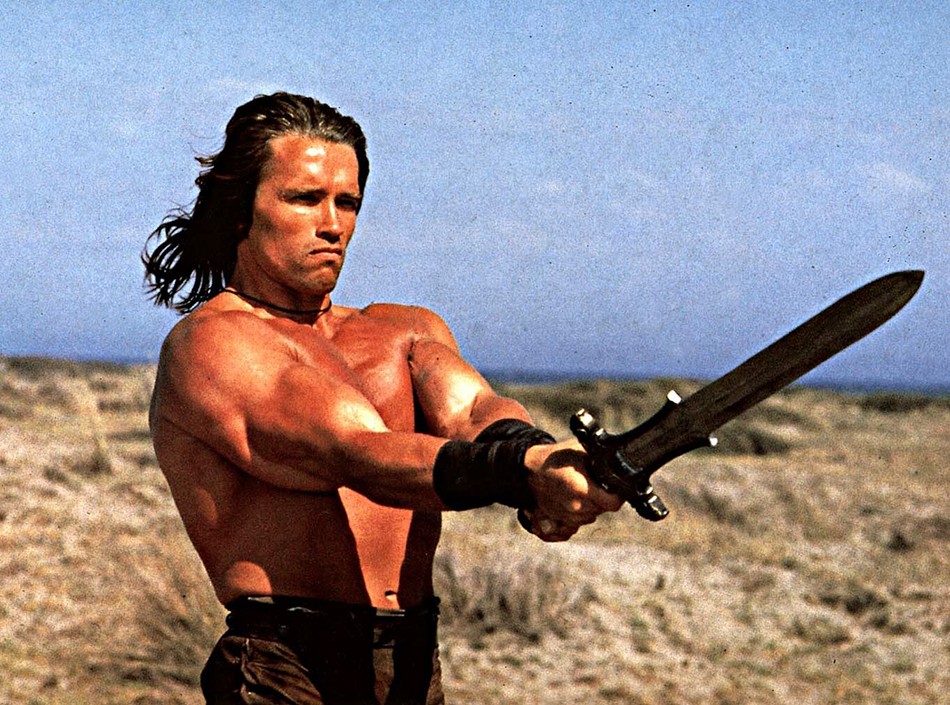 Unfortunately, the powers that be have yet to be persuaded that a third film, tentatively titled King Conan and focusing on the Barbarian Warrior in his later years, would be worth their time.
Instead there's been a disappointing update starring Jason Momoa and some now-scrapped plans for a Conan The Barbarian TV series on Amazon.
Schwarzenegger hasn't given up the ghost quite yet though and during an interview with The Arnold Fans explained what stands between him and another Conan outing.
Arnold Schwarzenegger Conan Proclamation
"When there's an estate like this, the Robert E. Howard estate," Schwarzenegger said.
"When someone buys these rights, those people now own the rights and they have their own vision of what they want to do and the guy that has the rights is some young guy and he's trying to figure out how to get his way through Hollywood and this is not easy to do."
"I hope it will be done very soon because I think it's a great idea," he said.
"We have been trying to convince [the Conan rights owners] for years now that the way to go is to come back and hire a really great director and to do another Conan movie and have me play King Conan, when Conan is like 70 years old and he's disgusted by sitting on the throne and being the king and then something happens after that.
"It's really not that far from creating a finished script."
There's life in Conan the Barbarian yet.
---
Are you excited for a possible King Conan third feature? Let us know in the comments or on the Facebook page!