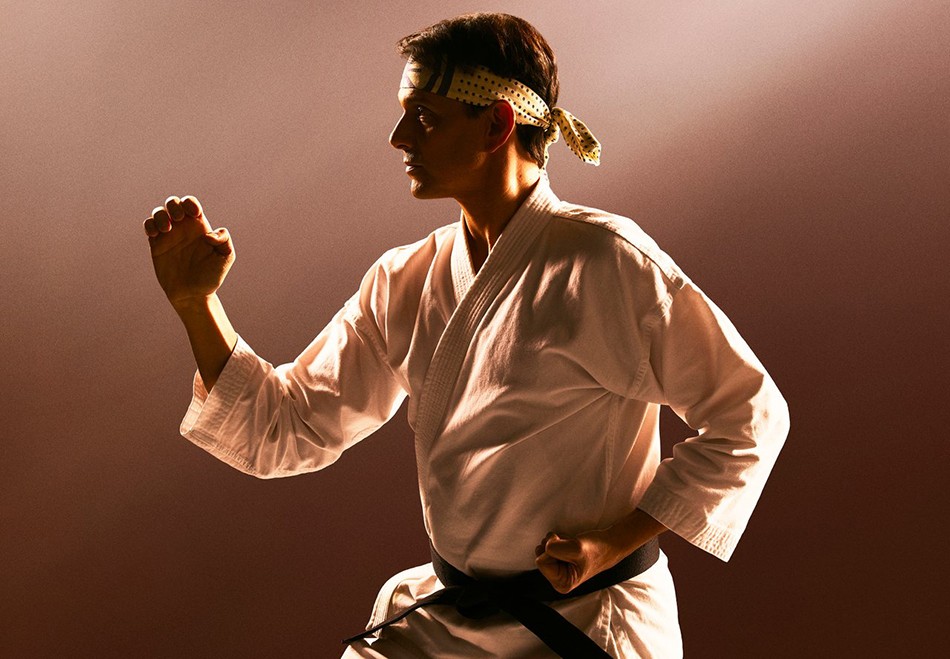 The 'Karate Kid' Youtuber series Cobra Kai brings more ultimate martial arts in its second season.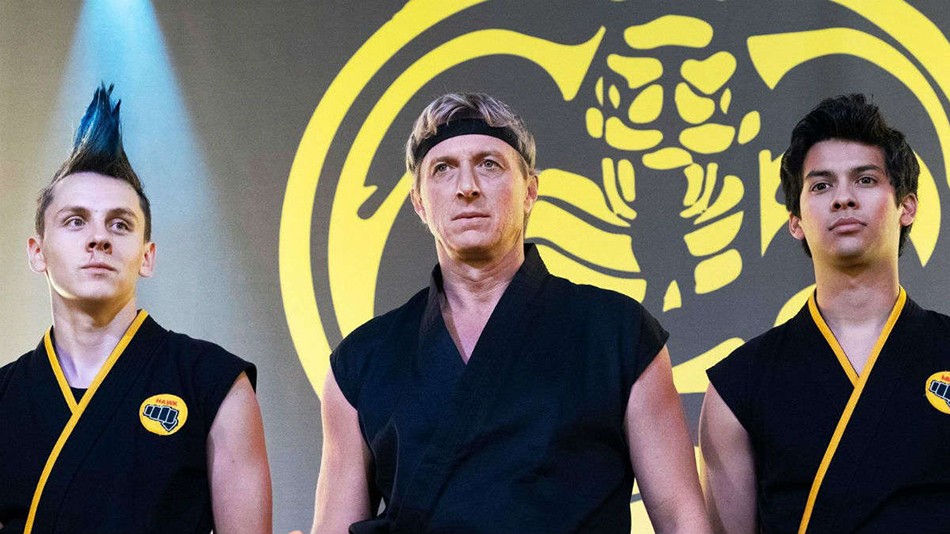 WARNING SPOILERS contained in this article! READ AT YOUR OWN RISK!
When last we left Cobra Kai, they just won the All Valley Karate Tournament by defeating Daniel LaRusso's student Robbie played by Tanner Buchanan, who as it turns out is Johnny Lawrence's estranged son. Seeing his only son defeated by his own student Miguel -played by Xolo Mariduena – using the very no mercy type of Karate he teaches is a bitter pill for Johnny to swallow. His alcohol infused introspection is interrupted by the arrival of his former sensei John Kreese, long thought dead.
Season two picks up immediately after with a rip roaring fight between Johnny and Kreese that leaves the dojo in shambles. Then we pick up Daniel LaRusso, who has decided to reopen Miyagi Do Karate. With his daughter Samantha played by Mary Mouser and Johnny's son Robbie as his first students, it looks to be a cruel summer as the two sensei battle for the very soul of Karate in the valley.
Karate Kid 2018: A Review of the New Cobra Kai Youtube Series
The Big Questions from Cobra Kai
This season is about the redemption of three grown men. To quote Steven Seagal in On Deadly Ground "Can you truly change the essence of a man?" Can Daniel maintain his center? Can Johnny evolve Cobra Kai into strike first, strike hard…but with honor? And just what is John Kreese's endgame? Because what is at stake are the lives and futures of a lot of damaged and impressionable teenagers who are dealing with issues of their own and are looking for role models.
The Dojo Wars of this season show off the competing training methods and philosophies of the rival senseis as the confrontations between students start to escalate. If the middle age hijinks doesn't interest you, the teen angst and crushes will. Karate Kid 3 is extensively referenced as Daniel tells of how he was once seduced by the lore of becoming a Cobra. We also catch up with the original Cobra Kai students now as adults as they gather to honor a dying friend and tell how they have spent their lives undoing the damage caused by Kreese's teachings. Martin Kove turns in an amazing performance as the manipulative and reptilian Kreese as the proverbial snake in the grass this season. There is a secret technique taught this season and Daniel and Johnny do come to blows in case you are on the fence about subscribing to this.
The climax occurs on the first day of school after a summer of pettiness, jealousy, misunderstandings and missed opportunities all come to a head in the longest martial art battle outside of Triple Threat. The rival schools descend on each other like packs of wild wolves in the school's hallways. It shows that all actions have consequences and when violence is involved those consequences can be tragic.
Ultimate Martial Arts for the Youtube Generation
What a gift these last two seasons have been for those who are old enough to have seen the original in a theater in 1983. But if you haven't followed the movies, no worry as the series is a self contained story arc. Hell, you could probably just pick up at the second season, but I urge you to take the journey with us and begin with the first. The series is streaming on YouTube originals with ten episodes each season coming in at around a half hour each.
I am sorry to report that Ralph Macchio doesn't seem to have taken a Karate class since 1983. But William Zabka is a legit martial artist. According to Wikipedia, he has a green belt in the Korean kicking art of Tang Soo Do, the same art Chuck Norris began with. Any doubt of his skills, check him out in the ultimate 80s action movies Shootfighter: Fight To The Death and Shootfighter 2. My favorite scene in the series may be when he assigned his students to watch Iron Eagle 1 and Iron Eagle 2 in order to train to be awesome.
We should all follow that teaching. Cobra Kai or Miyagi Do. Choose a side and watch the full series here on Youtube!
---
This author wishes to maintain his secret identity goes by the name of his favorite comic book hero Iron Fist. When he's not collecting comics from his childhood, watching action movies or raising his three kids, he works a a police officer, trains Muay Thai, Jeet Kune Do, Kali and Brazilian Jiu Jitsu. Needless to say, he takes poor martial arts or sloppy gun handling skills personally. And he lives and trains in Chicago.
What are your thoughts on Cobra Kai Season 2?