James Cameron has revealed the working title of the new Terminator movie.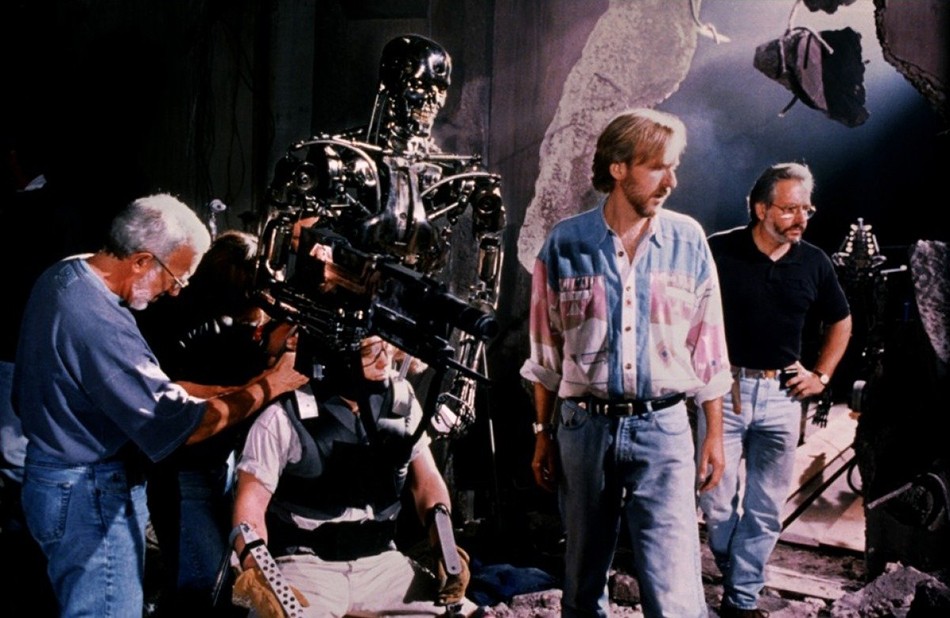 The film will see original stars Arnold Schwarzenegger and Linda Hamilton reunited for the first time since 1991's epic sequel Terminator 2: Judgment Day.
It also marks James Cameron's first involvement in a Terminator movie since that legendary sequel in move most fans are hoping will mark a return to form for the much-loved Arnie action sci-fi saga.
Deadpool director Tim Miller is helming the project and speaking in an interview with Yahoo for his latest film Alita: Battle Angel, Cameron confirmed the new film's working title.
Introducing "Terminator: Dark Fate"
"We're calling it 'Terminator: Dark Fate. That's our working title right now," Cameron confirmed.
The Titanic filmmaker also opened up about working with Miller on the project.
"Tim's a very willful and opinionated director, and he's got his own ideas for the film. I'm kind of like the Pips — he's Gladys."
Diego Boneta has joined the cast in an unspecified role while Blade Runner 2049 actress Mackenzie Davis is set to play the part of Grace.
Arnold Schwarzenegger Will Be Back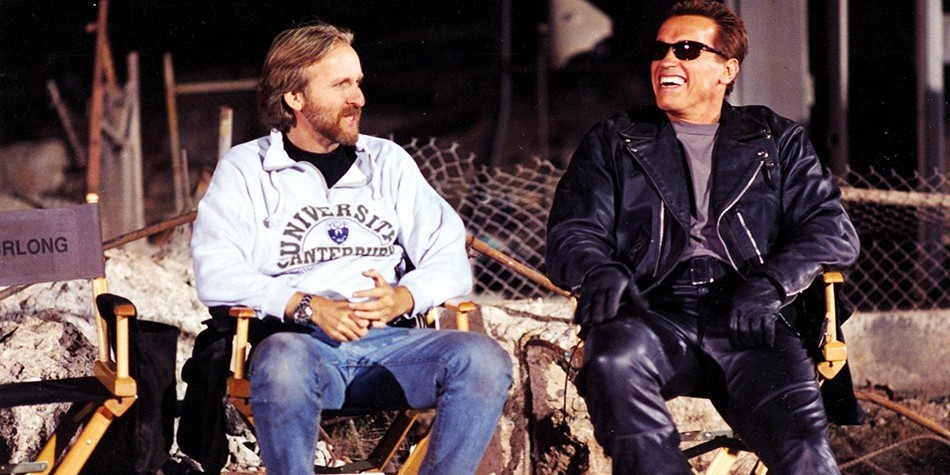 Schwarzenegger previously revealed the new Terminator film will mark a return to the storytelling of the 1984 original.
The 71-year-old actor said fans of the sci-fi franchise can expect a return to the stripped-back story of the cult classic.
"I think James Cameron and Tim Miller came up with a concept where they can continue on with the T-800 but make a whole new movie," he said.
"What they are doing now with this one is basically to just take a few very basic characters, like Linda Hamilton's character and my character, and dismiss everything else.
"Just move away from all these rules of the timeline and other characters."

---
What are your thoughts on this new Terminator: Dark Fate? Let us know in the comments or on our Facebook page!