Retro CGI Send-up 'Kung Fury' is Set to Go Big Screen.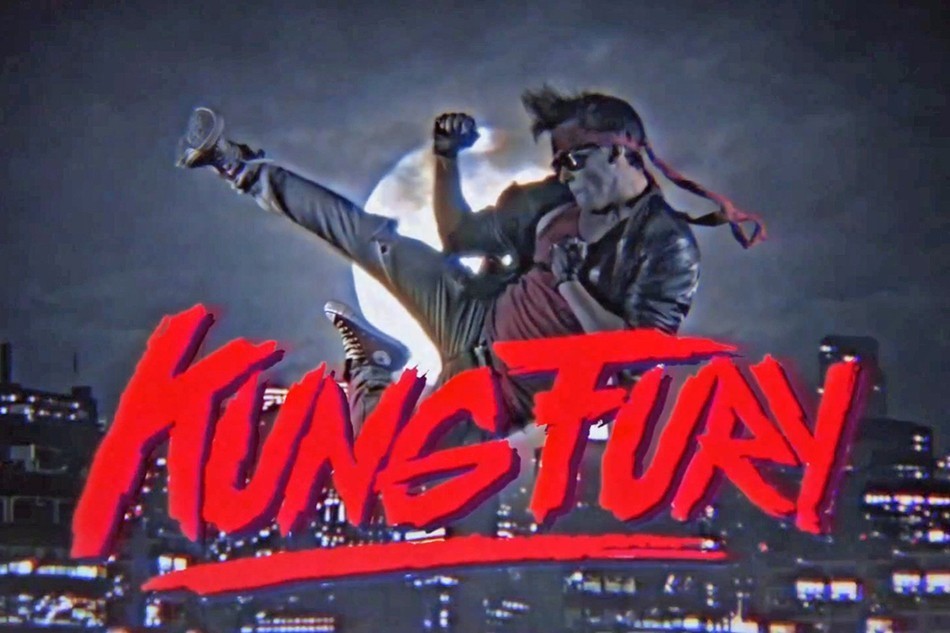 In case you missed it, some totally tubular dudes from Sweden brought us all back in time with their Kickstarter mega-hit Kung Fury, which was up until now, a fun, tongue-in-cheek, CGI-filled romp through 80s action flick nostalgia. However, a long planned feature length version looks to be finally on its way. Plus has a big name star already attached – no, not just David Hasselhoff. Although he is in it!
The Most Ultimate Crowdfunding Video of All Time
Way back in 2012, David Sandberg, a music video director slash 80s love child living in Sweden quit his day editing job and scraped together $5,000 to produce one of the most insane and ambitious send-ups to action movie cinema ever conceived. An initial kickstarter campaign was launched, which included a trailer with details about the balls-to-the-wall project, showcasing Sandberg's creative CGI chops and spot on impersonation of 80s action movie cheese.
The project, which asked for $200,000 went on to raise over $600,000 and took the internet by storm. Expectations were high, but as promised, a stellar 30 minute version was completed and generally met with kick-in-the-face laud and approval.
David Hasselhoff Approved
There's little reason to doubt Sandberg's 80s action credibility, as one of his first calls on the heels of his kickstarter's runaway success was to German pop sensation David Hasselhoff, who Sandberg watched as kid in Knight Rider. You can read about the phone call here, but Hasselhoff was quick to sign on and even provided the theme song for Kung Fury, which Sandberg returned the favor for by directing an equally insane music video for his track 'True Survivor'.
The Long Rumored Feature Length Version
For those curious, here is the 30-minute version of Kung Fury released free online.
Now six years since the original Kickstarter introduced Kung Fury to the world, the ultimate goal has always been a feature length version of the project. While the concept has been pretty quick to the punch as a short and funny send-up, a feature length version would need to find a way to take a one-joke pony and turn it into something that the greater public can get behind for a likely 90 minutes.
Which makes the most recent news, as reported by Hollywood Reporter, that Michael Fassbender is joining the cast, a serious step in the right direction. Fassbender is perhaps best known for major action roles as Magneto in X-Men (First Class, Days of Future Past and Apocalypse) as well as an android in Alien: Covenant (and Prometheus) and more serious roles in Steve Jobs and 12 Years a Slave. But pedigree aside, he's a well respected actor who should give the project a whole new level of class.
So, here at the Ultimate Action Movie Club, we're officially stoked to see what Sandberg can put together for a feature length now that it's been in progress for so long (and so successfully). Here's predicting Fassbender isn't the last big name star to sign on and definitely not the last we hear about David Sandberg and Kung Fury as part of a much needed ultimate action movie revival.
---
Article by Jourdan Aldredge – born in the golden year of action cinema (1987), Jourdan has been an ultimate action movie fan and avid VHS collector since high school. He is an original founding member of the Ultimate Action Movie Club and the Managing Editor of the blog.
What do you guys think of Kung Fury's big addition? Let us know in the comments!