'Die Hard' Meets 'Shaun of the Dead' in This Fun, Fast-Paced Action Thriller.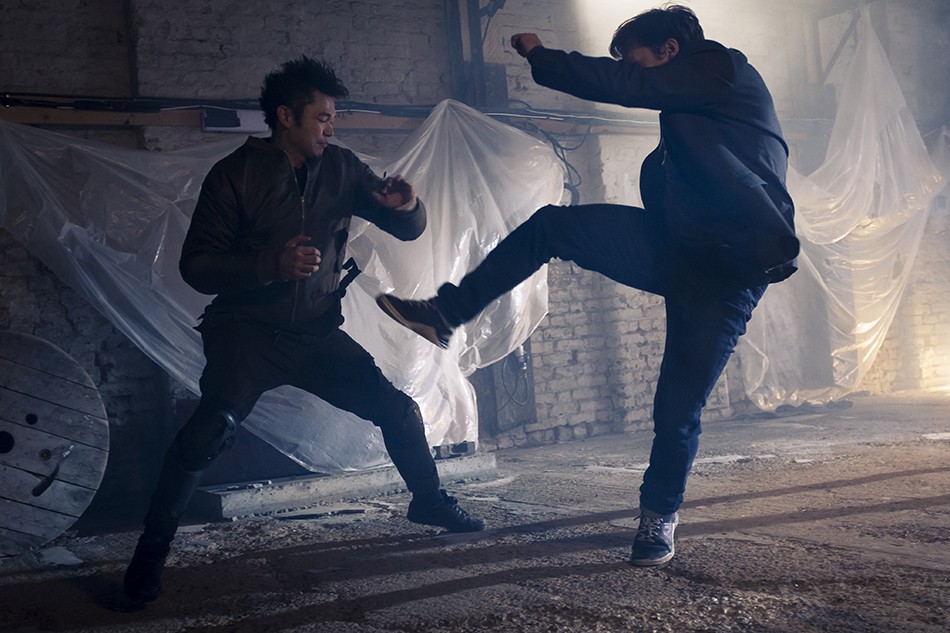 The perils of low-budget filmmaking are given a fresh and frenetic twist in this inspired action thriller from writer-director Marc Price.
Nightshooters centres on a group of budding horror movie makers who, during a night of filming at a soon-to-be-demolished high-rise, end up witnessing a brutal gangland execution. Trapped inside the derelict building with a group of armed gangsters closing in and the deadline for demolition looming, they're forced to use every tool at their disposal in order to fight their way out.
Fortunately, those tools include stunt man/martial arts master Donnie (Jean-Paul Ly), special effects guru/explosives expert Ellie (Rosanna Hoult) and skilled sound man Oddbod (Nicky Evans) who is able to keep tabs on their armed pursuers.
NIGHTSHOOTERS brings the Action!
A distinctly British production, Nightshooters succeeds in blending comedy and action to fine effect, bringing to mind the humour of films like Shaun of the Dead fused with The Raid and just a dash of Die Hard for good measure.
The real standout is Ly, who shines in a series of exciting hand-to-hand combat scenes that give the stunt-man-turned-movie-star the chance to flex his considerable action movie chops in a series of breathless running battles that punctuate Nightshooters' more dramatic moments.
It brings to mind the frenetic fun of Asian action cinema and recent Hollywood effects like John Wick and the Bourne films.
Taking Cues from the Action Greats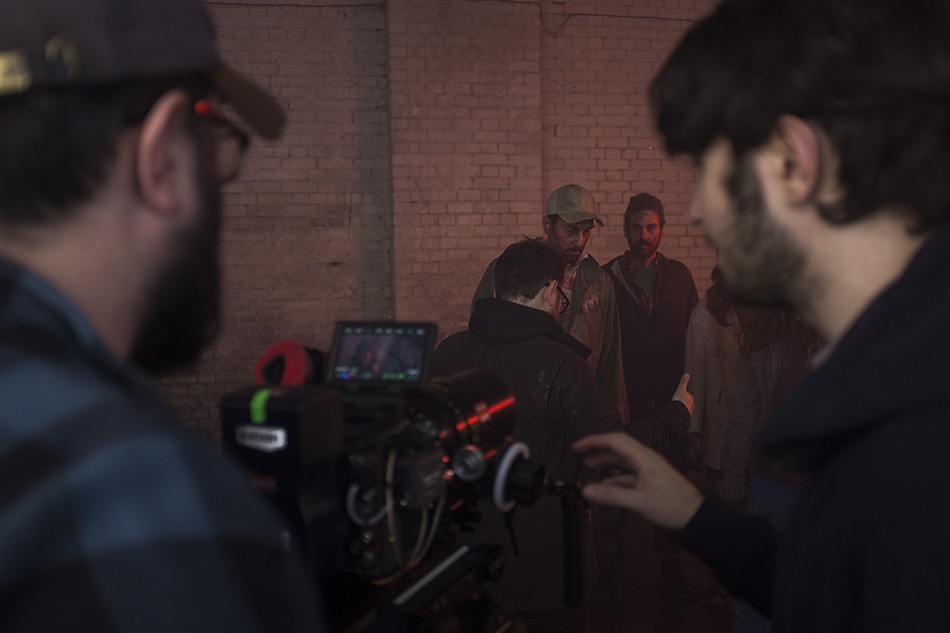 Price too deserves plenty of credit too for fashioning a well-paced action thriller on a budget, without restricting the ingenious action set-pieces and visceral gore need to separate the film from the rest.
As a filmmaker, Price wears his heart on his sleeve with knowing nods to everything from Ridley Scott and John McTiernan to Jackie Chan and even The Goonies, giving the film a sense of quality and class that defies its low budget origins.
Much like The Raid, Nightshooters is a bloody affair and it's all the better for it, with the film's various bad guys dispatched in a series of inventively gruesome ways, each more surprising and inventive than the last. The only thing missing is an Arnold Schwarzenegger one-liner or two.
Worth a Saturday Night UAMC Screening!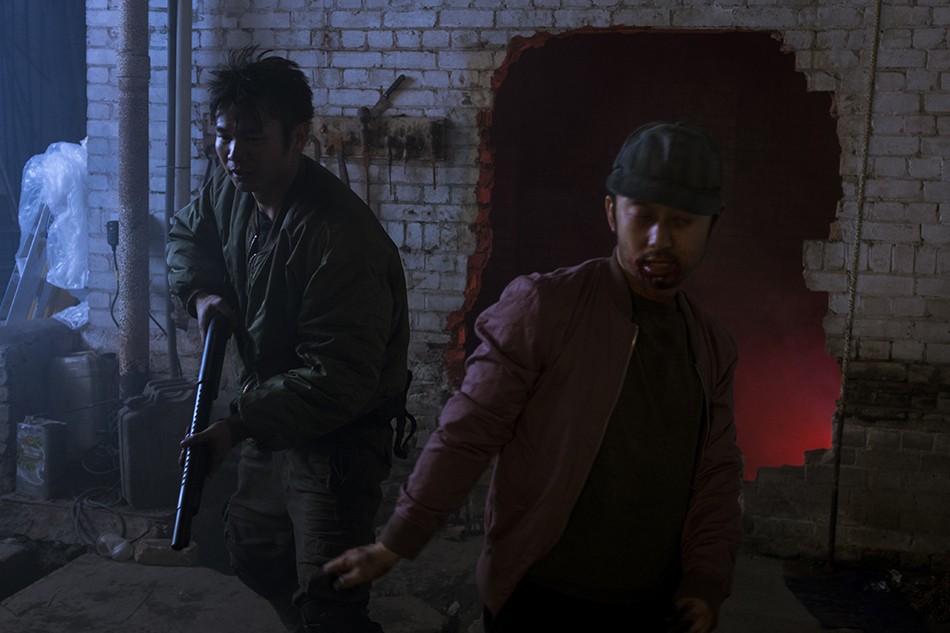 But while Ly provides the necessary eye-candy when it comes to the film's striking action, the central group of filmmaking heroes also excel in giving the film some much-needed heart, pathos and humour – meaning you actually care about their plight.
Their gun-toting adversaries prove similarly effective and enjoy some of the film's best lines – though that won't stop you cheering as they meet their maker one by one.
A creative, well cast and surprisingly slick action comedy thriller, Nightshooters is perfect Saturday night viewing with friends and few cold ones. Seek it out.

---
Are you excited to check out NIGHTSHOOTERS with Jean-Paul Ly? Let us know in the comments or on our Facebook page!