Just the ultimate facts about Van Damme's action classic – Bloodsport (1988)!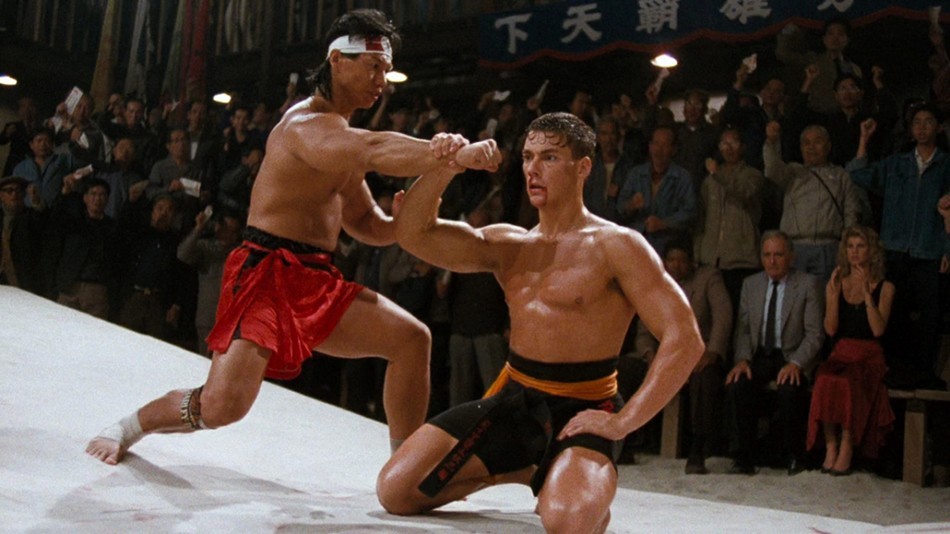 Back in 1988 a budding martial artist from Belgium was searching for his big break having been unceremoniously dumped from his previous movie, Predator (which is a story unto itself). His name was Jean-Claude Van Damme and, as fate would have it, he was about to be cast in one of the biggest underground successes to ever emerge out of Hollywood.
Screenwriter Sheldon Lettich had known Frank Dux for several months before he came up with the idea for Bloodsport. A martial arts instructor who claimed to have been enlisted as a black Ops specialist by the CIA, Dux had told Lettich tales of a secret underground fighting competition called the Kumite.
Read more in our interview with Sheldon Lettich about Bloodsport (and other action movie classics) here!
Dux's story was quickly turned into script, co-written by Lettich, but something was missing – they needed a star to play the fictionalised version of Frank. Step forward Van Damme who, according to producer Mark Di Salle, had the necessary appeal to both men and women.
The rest, as they say, is history, with Bloodsport making $65 million off a budget of $2.3 million. Now more than 30 years old, here are 11 things you didn't know about the Van Damme classic.
UAMC News: 'John Wick' Directors Looking to Helm 'Bloodsport' Reboot
11) It's Based A True Story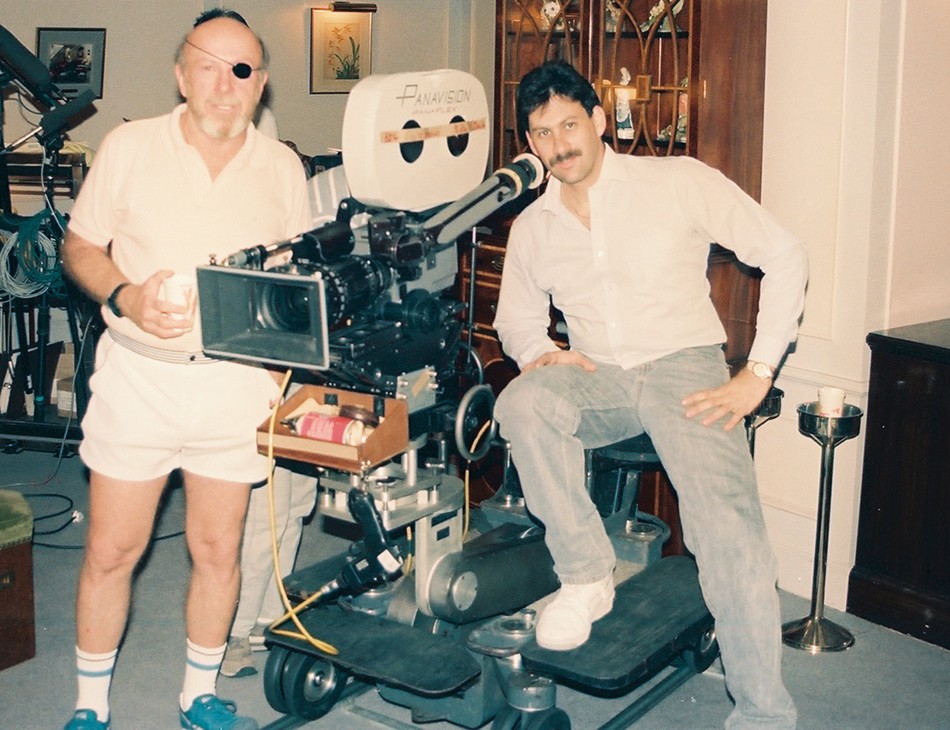 The film is based on the experiences of Dux, though an LA Times investigation cast doubt on his claims about the underground fighting tournament suggesting it may have been fictional. "We have no recollection of such a tournament," one expert told the paper. "We would know. No, never. It can't happen." Dux has always insisted it is 100% fact though.
UAMC Exclusive: Frank Dux Talks Bloodsport and the Real Kumite
10) Dux Wasn't Convinced By Van Damme
When Van Damme was first cast in the film, Dux was unimpressed. He decided the Belgian wasn't nearly in good enough shape to play a fictionalised version of himself and set him on an intense three-month training program. Van Damme, who was already a world-championship martial artist, described it as "the hardest training of his life".
9) JCVD Landed The Role in Bizarre Circumstances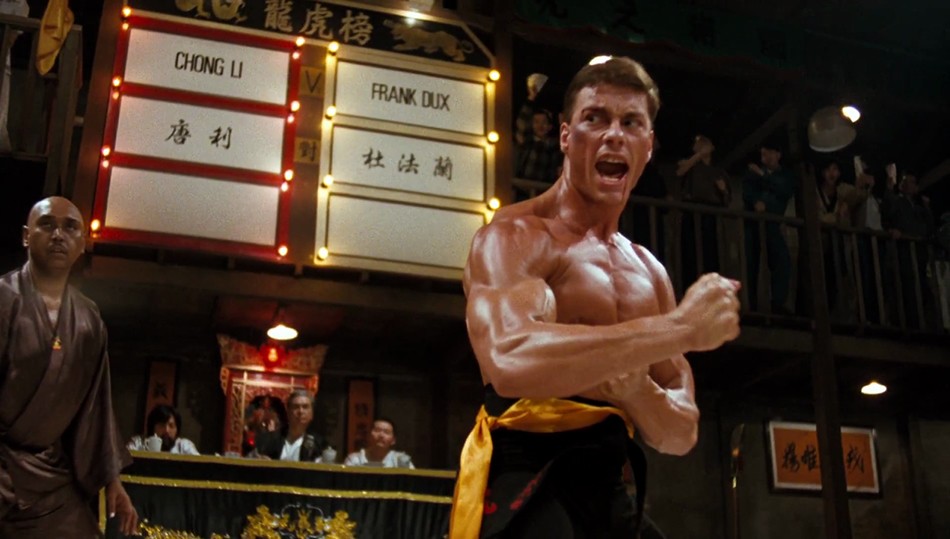 According to Lettich, Van Damme only landed the role after a chance encounter with Menahem Golan, the head of Cannon Films, the infamous studio behind the production. The story goes that JCVD saw him in the street, did a U-turn and said "Hey Menahem, remember me? Jean-Claude Van Damme." He then unleashed a kick that missed Menahem's face by a couple of inches. He was cast on the spot.
In Hell: Celebrating the 'Shawshank Redemption' of Van Damme Movies
8) No Stuntmen Were Used In Filming
Watch more ultimate action movie clips on our UAMC Youtube page here!
Cannon Films had a reputation for cutting costs when it came to their movies in the 1980s. For Bloodsport, that meant things like stuntmen were deemed surplus to requirements. Producers worked round this by ensuring everyone was able to take a punch, while many of the actors cast came from professional dance backgrounds.
Kickboxer: Retaliation — The Ultimate Action Movie Reboot Sequel of All Time?
7) Van Damme Wasn't Paid Much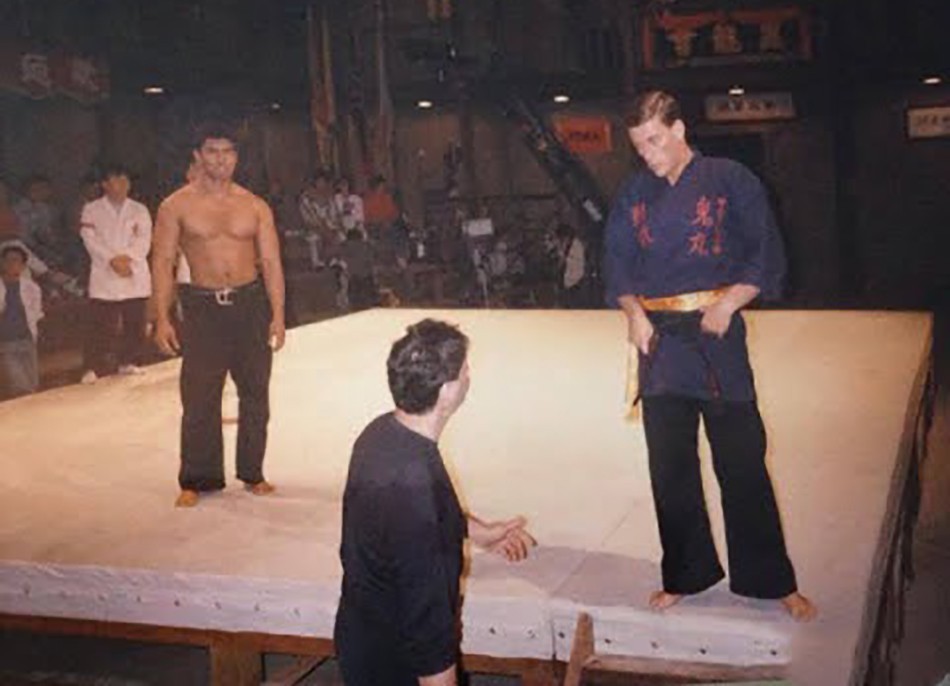 Despite three months of training and the physical demands of the role, Van Damme earned a paltry paycheck of just $25,000 for the film.
6) Bloodsport Villain Chong Li Was Friends With Bruce Lee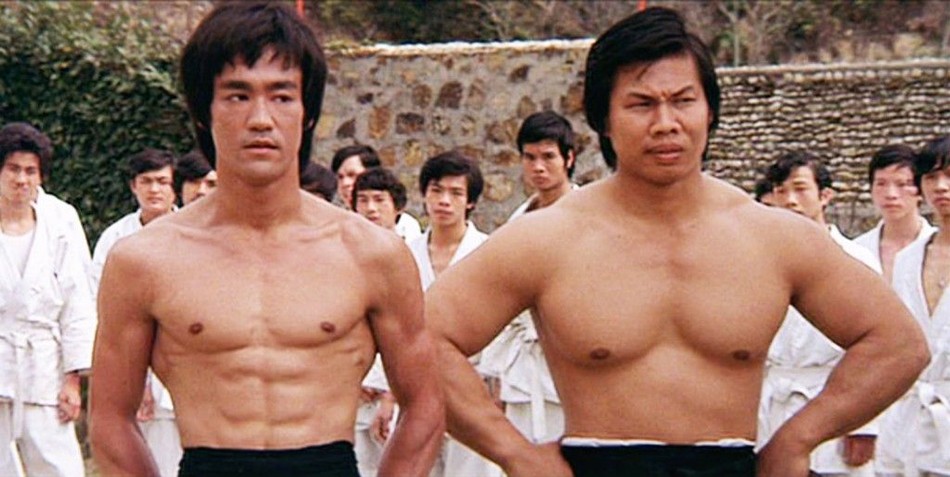 A one-time body-builder in his native Hong Kong, actor Bolo Yeung befriended Bruce Lee in the 1970s, with the two becoming good friends. Their relationship helped Yeung land the role of Yang Sze in Enter the Dragon, allowing him to establish a reputation for playing villains in Hong Kong. Bloodsport then opened the door to a career in the US, with Yeung later reunited with Van Damme on Double Impact.
COPYCATS! Double Impact (1991) vs. Twin Dragons (1992/1999 U.S.)
5) The Dim Mak Myth
Watch more ultimate action movie clips on our UAMC Youtube page here!
The Dim Mak or "death touch" move that features in the film is purely fictional and the stuff of Chinese Martial Arts folklore. The idea is that you can launch an acupressure attack with the opponent struck in several key places, resulting in instant death, was popularised in the 1960's and 70's by "Count Dante" who ran ads in several magazines claiming to be able to teach the move for a small fee.
4) Mortal Kombat Took Inspiration From Bloodsport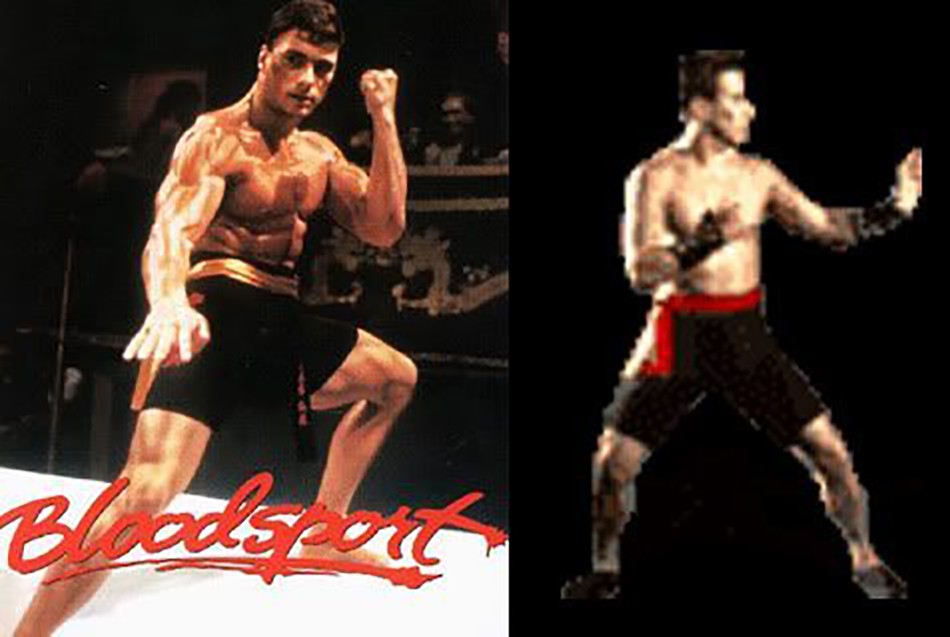 The hugely popular beat-em-up franchise took inspiration from Bloodsport's secret underground tournament, while the character of Johnny Cage was actually inspired by Van Damme, right down to his costume, back story, signature split punch and initials. Van Damme would eventually be offered the role of Cage in the Mortal Kombat movie but turned it down to play Guile in the Street Fighter film – another character supposedly based on Dux.
How Jean-Claude Van Damme Kickstarted the Mortal Kombat Franchise
3) Van Damme Does The Splits…A Lot
Watch more ultimate action movie clips on our UAMC Youtube page here!
Something of a trademark move for the Muscles from Brussels, Van Damme does the splits a total of seven times in Bloodsport – that's more than in any JCVD movie before or since.
2) It's One Of Donald Trump's Favorite Movies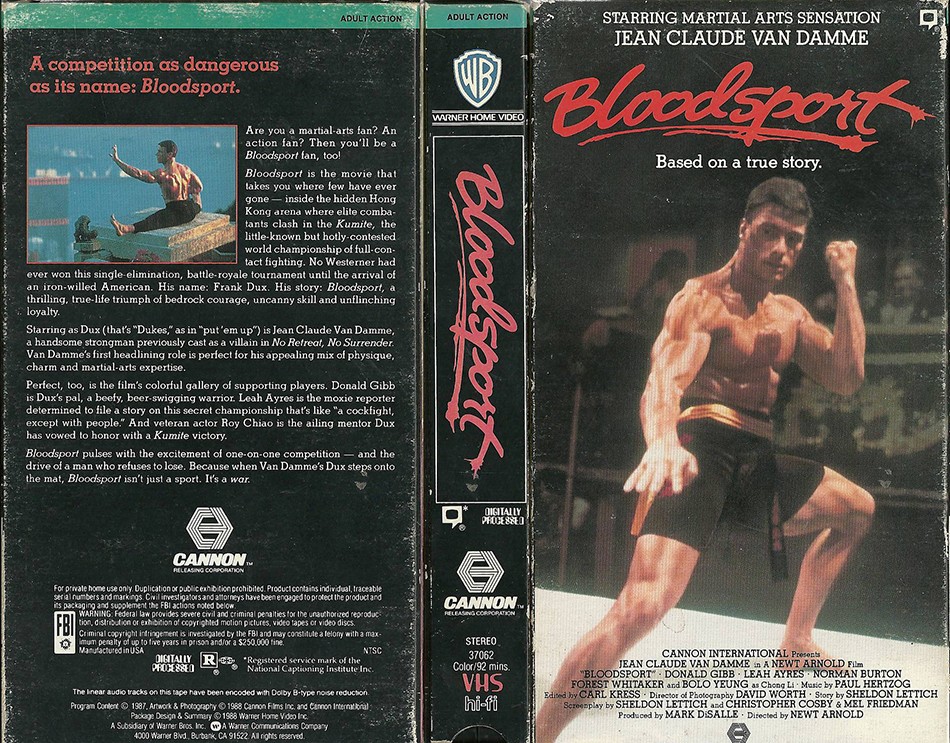 Though President Trump ranks Air Force One as his favourite Harrison Ford movie, he's also got a soft spot for Bloodsport, which was revealed during a 1997 profile with The New Yorker. The story goes that Trump brought a VCR tape of the movie on his private jet whee he described it as "an incredible, fantastic movie".
Well, at least that was what he said. He actually had his son fast forward much of the movie, mid-air, cutting out all the exposition and trimming the viewing time down to 45 minutes of almost wall-to-wall fighting.
1) Sequels, Reboots And Remakes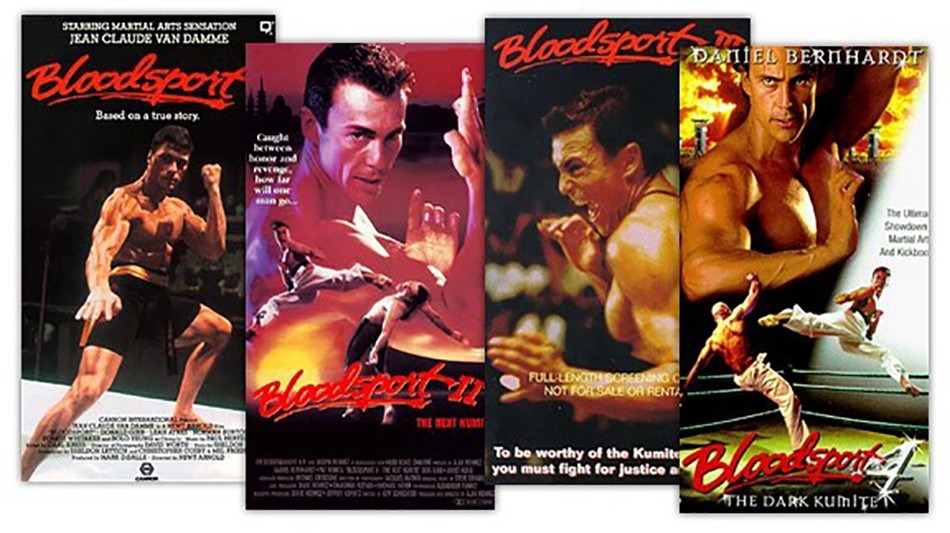 A further three Bloodsport sequels have followed since the original: Bloodsport II: The Next Kumite (1996), Bloodsport III (1997) and Bloodsport 4: The Dark Kumite (1999). All were released straight to video and none featured Van Damme with Daniel Bernhardt stepping in in his place. There was a happy ending of sorts though – Bernhardt met his wife, Lisa Stothard, on the set of Bloodsport 4. A remake has been in development since 2011.
The Top 10 Reasons Why Bloodsport is Van Damme's Magnum Opus
---
What are your favorite ultimate moments from Van Damme's Bloodsport? Let us know in the comments or on our Facebook page!