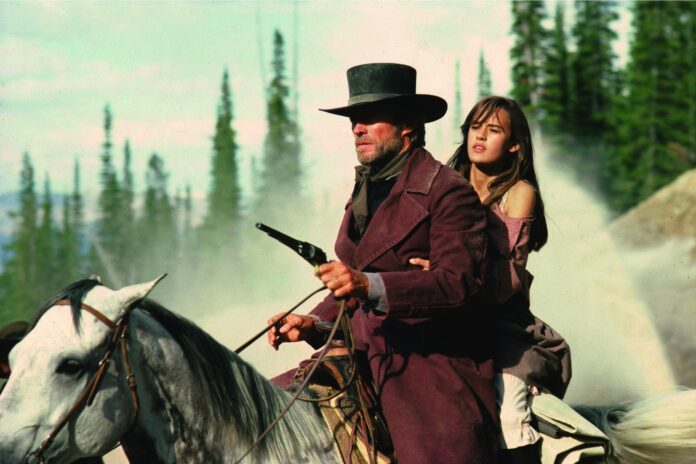 The Preacher and the Temporary Town in the Sawtooth Mountains in Pale Rider (1985).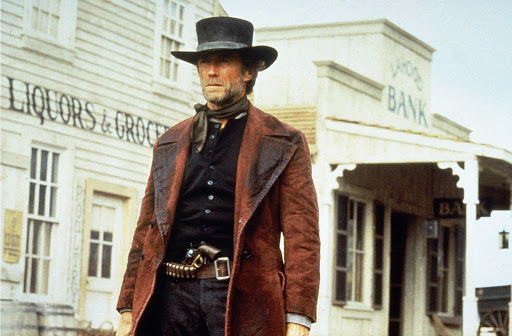 You can't really say that Pale Rider is overlooked. It was the most profitable western in the 1980s, which may be a dubious achievement given the other genre titles in the era. Sandwiched between The Outlaw Josey Wales and Unforgiven, two arguably superior movies, it seems like one of those forgotten 80s gems that many are rediscovering and blogging about.
Adding to the pile of that collected work, two themes deserve a bit more attention: retiring the classic Clint Eastwood "man with no name" character and filming on location in one of the most northern and isolated locations in the western genre.
Clint Eastwood's as an Ultimate Western Legend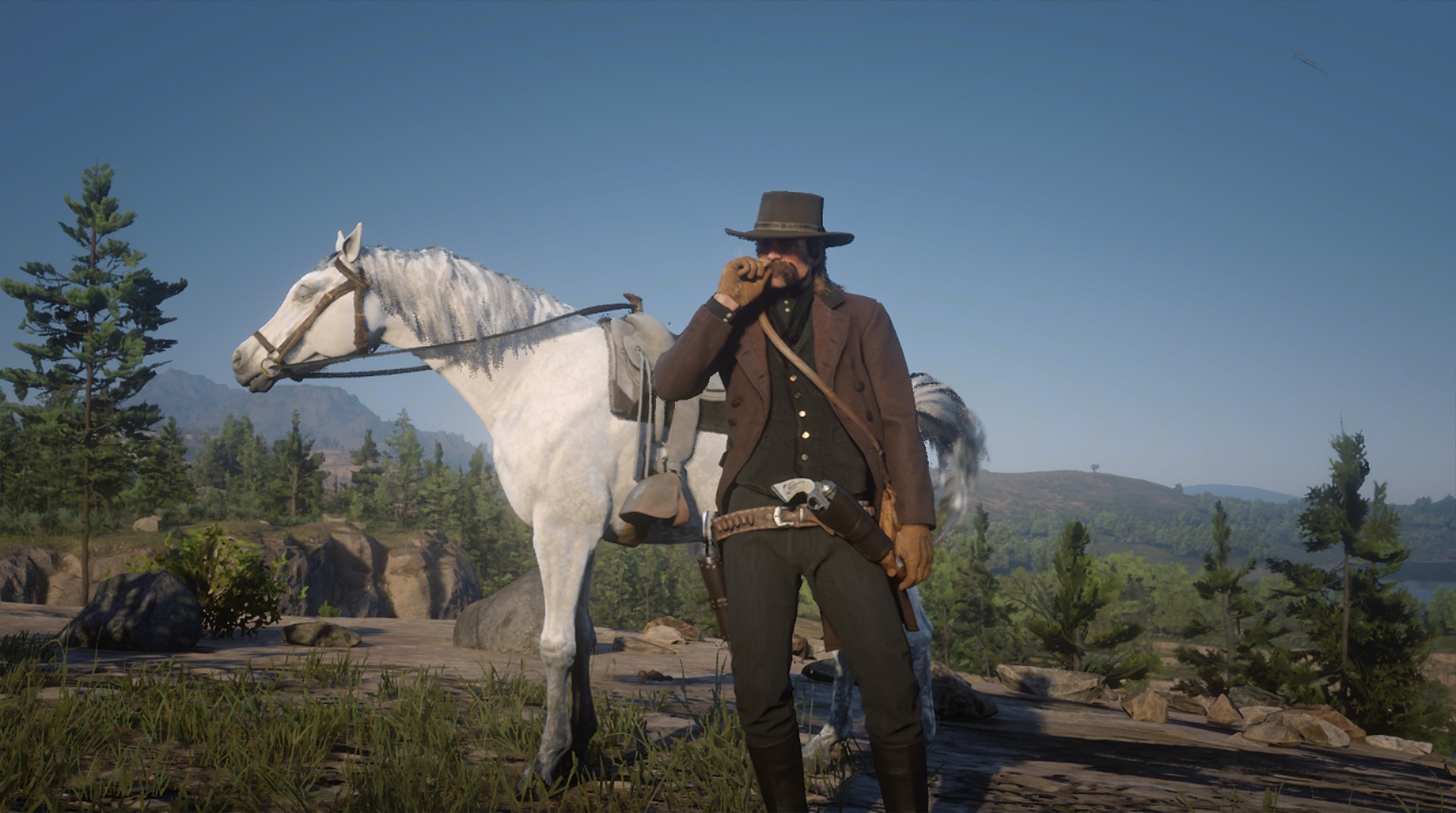 The original man with no name rode away into the mountains never to be seen again in 1985. Clint Eastwood redefined the western genre throughout the 60s and 70s. What set this character apart from his predecessors was his moral ambiguity and crowd-pleasing use of violence to save his skin and stay one step ahead of the even shadier hombres stalking lawless frontiers.
Clint rode that character hard, all the way to super stardom, but by the late 70s it was clear that times were changing. He transitioned to more modern crime movies, continuing the Dirty Harry franchise, and even ill-advised attempts at comedies (looking at you Honktonk Man).
Pale Rider's The Preacher represents an end to a 20-year era of rootin' tootin' showdowns, beat-downs, and slick one-liners that made Clint Eastwood a western legend and household name.
Some Classic Western Action Highlights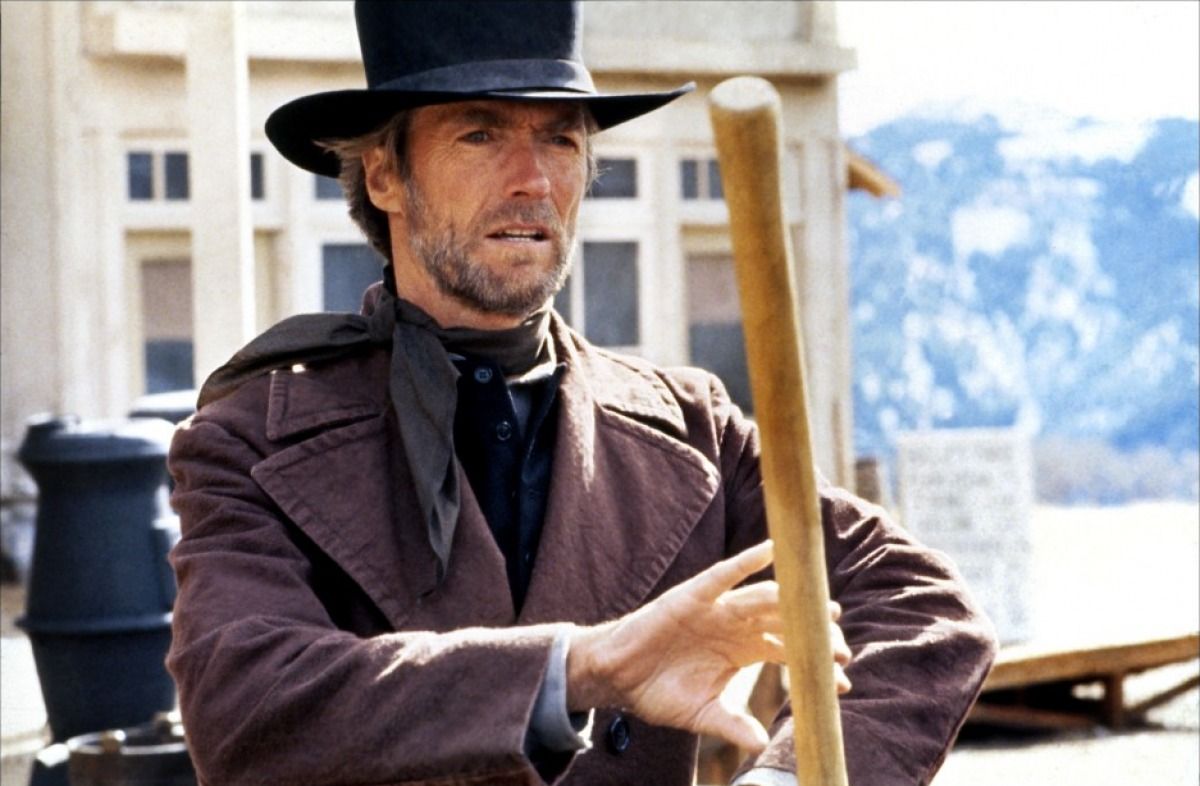 The few memorable moments in Pale Rider lean heavily on these tropes. The best scene of the movie, and one for the ultimate action highlight reel, is The Preacher's beat-cute with the local goons sticking it to the poor schlub trying to eke out a living in the mountains. It's a cracking and flawless victory with the Preacher using nothing but an axe handle: "a nice piece of hickory."
Paired with the 80's action vibe are wonderful mountain landscapes filmed at a rather unique location. Clint and co. traveled to a remote area of Idaho on federally protected land in the Sawtooth Mountains. This is about as remote and far north as any western has ever been filmed. If you consider A River Runs Through It as a western, dunk your head in a horse trough. The rugged setting greatly enhances the story and provides a singularly dramatic backdrop to the action.
Rutger Hauer Goes Action Cowboy in 'Wanted Dead or Alive' (1987)
The Most Ultimate Western Backdrop Ever
Pale Rider's filmmakers were dedicated to this spot 15 miles north of Sun Valley. They trucked in all of the materials for the set on a two-lane road, turned off onto an old dirt road, and drove another two to three miles up steep and rocky grades. The town in Pale Rider was built entirely from scratch, including some of the interiors.
Because this is protected land, they agreed to completely tear it all down after filming, down to the last timber and nail. If you go there now, the land is as pristine and untouched as it was before they started shooting. The dedication and resourcefulness of the production crew is a little known reason to appreciate this otherwise unassuming film.
If you are curious what the site looks like now, watch the Pale Rider review above that takes you on location while breaking down the story beats and beat-em-ups. Pop in a Pale Rider disc again with a renewed perspective and pay respects for the last outing of an original bad-ass: the Man with No Name.
Article by Mike Culton – An action aficionado who grew up on a steady stream of 80s and 90s action movies. He drunkenly tweets movie reviews on Fridays @BuzzedMovies on Twitter and produces a series of movie reviews on films that were shot in Idaho on YouTube.