Another feather in the ultimate action movie bonnet of the 90s DTV star Olivier Gruner!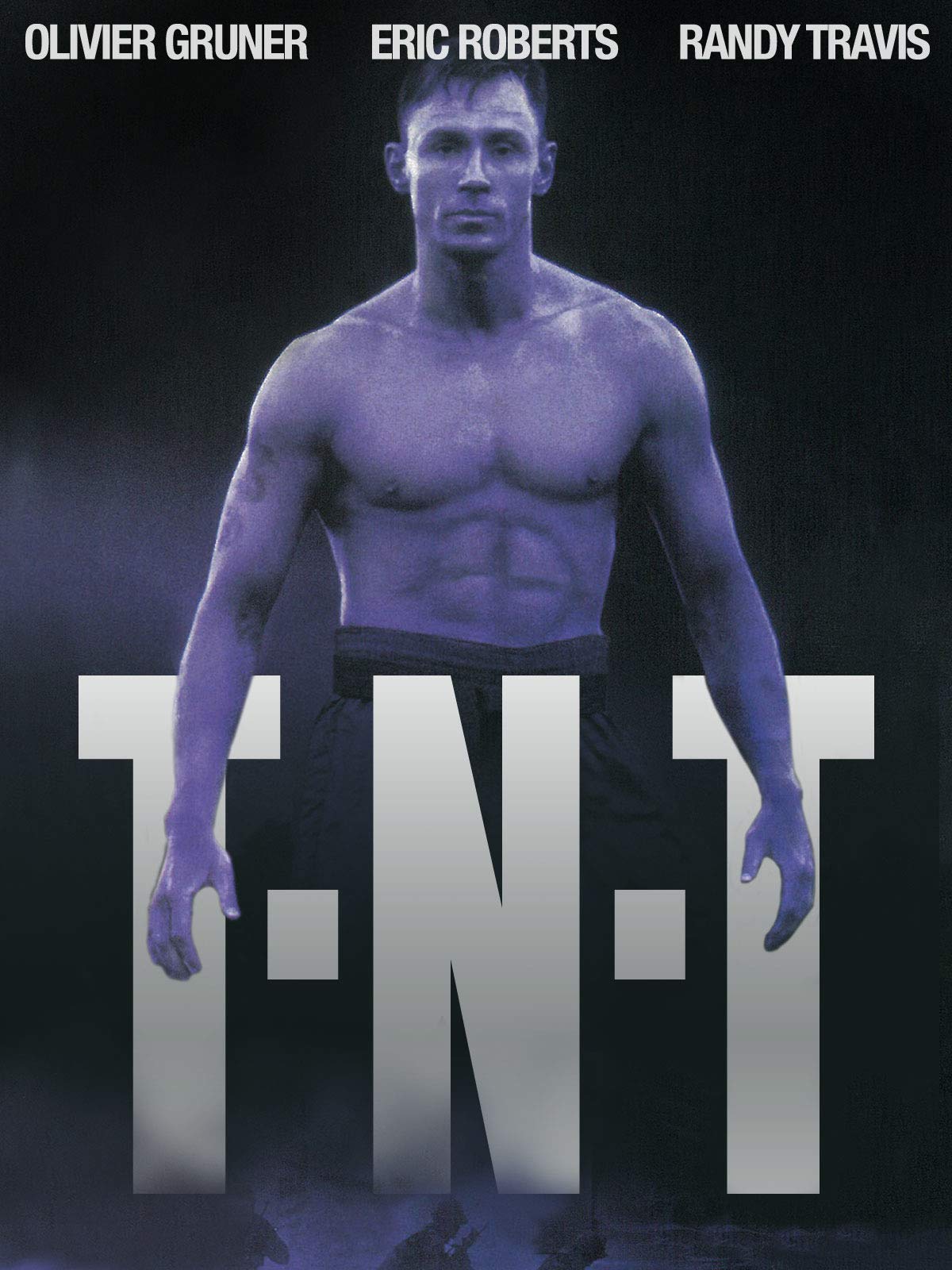 UAMC readers, it's time for another spotlight on one of the most underrated action stars of the 90s – Olivier Gruner. This time, let's take a look at 1997's T.N.T., directed by Robert Radler (Best of the Best/Showdown).
Gruner, Judson Mills (Walker Texas Ranger/The President's Man: A Line in the Sand), and Cyril O'Reilly (Navy Seals/Excessive Force II: Force On Force/Bloodfist VII) are among an elite unit called TNT (Tactical Neutralization Team). After a mission goes bad and a couple civilians are killed, Gruner decides to leave the life behind.
His commanding officer played by the one and only Eric Roberts (Best of the Best 1 & 2/The Expendables/Runaway Train) doesn't want the security risk of a former member being out there, so naturally he sends Gruner's former squad out to get him.
UAMC Reviews T. N. T.
The film spends some time on Gruner's and his new life and new love, Rebecca Staab (The Substitute 3/The Fantastic Four). One of Gruner's other new friends was the sheriff, played by country music legend Randy Travis (Fire Down Below/Black Dog). Travis played a likeable role as a lawman with some nifty, quick-draw skills.
Perhaps the best fight scene of the movie came when they were all gathered at this bar for Travis' birthday and Gruner showed restraint when some drunks were hitting on his girl. That was until Travis went to the bathroom and Gruner ended up taking 'em all out anyway.
Eric Roberts Tries to Out Cliffhanger Stallone in 'Freefall' (1994)
A Bearded Eric Roberts (Plus Many More)!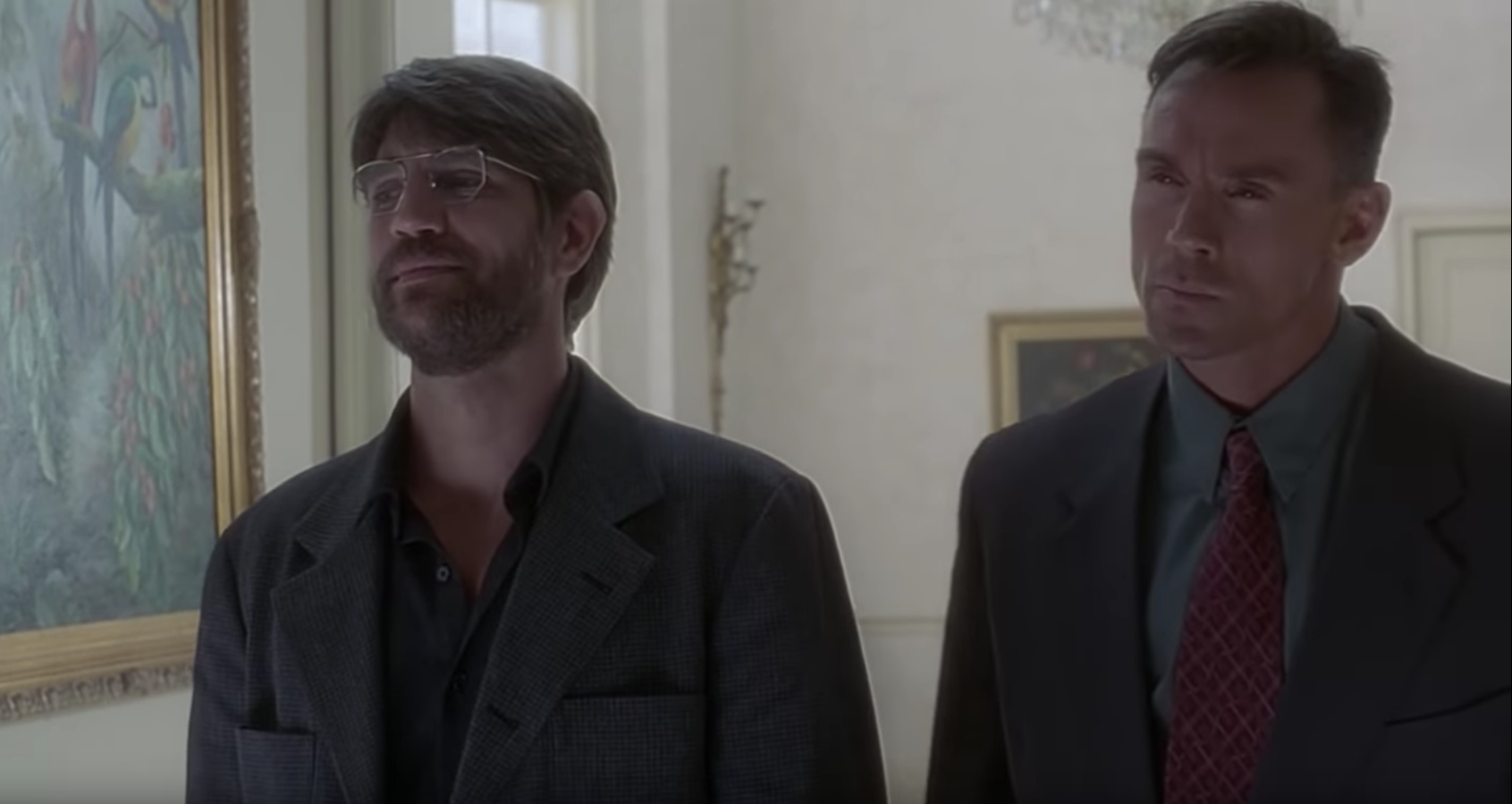 This movie had a number of blink and you'll miss them appearances, including Jason Voorhees himself Kane Hodder, David 'Shark' Fralick (Desert Heat) and Sam J. Jones (Maximum Force/Fists of Iron/Expert Weapon). Eric Roberts' role was just a notch above a blink and you'll miss him appearance, with a limited on screen time, but a memorable beard.
Gruner's old squad ends up kidnapping his girlfriend (Staab) and he goes all commando for the rescue. The finale was pretty satisfying with some some good action and a couple more memorable fights. It was cool seeing Gruner get to square off with martial arts vet Simon Rhee (Best of the Best/Showdown In Little Tokyo) in a well choreographed back-and-forth.
Olivier Gruner Shines Once Again in the DTV 'Mercenary' (1996)
But How Ultimate is it?
The climactic fight between Gruner and O'Reilly took place in the middle of a winding road where one of them gets thrown in front of an oncoming semi-truck. While we still got all that good stuff, the ending seemed slightly rushed. I was looking forward to seeing him go after Roberts, but it just showed him on TV getting arrested.
Still this was another very solid entry to the Gruner's deep catalog, and another one that should have made him more of a household name. Even so, just like his spinning back kicks to his enemies faces, Gruner's legacy is cemented in the hearts of old school action fans!