The legacy of Thomas Ian Griffith is secure in the very ultimate follow up Excessive Force II: Force On Force!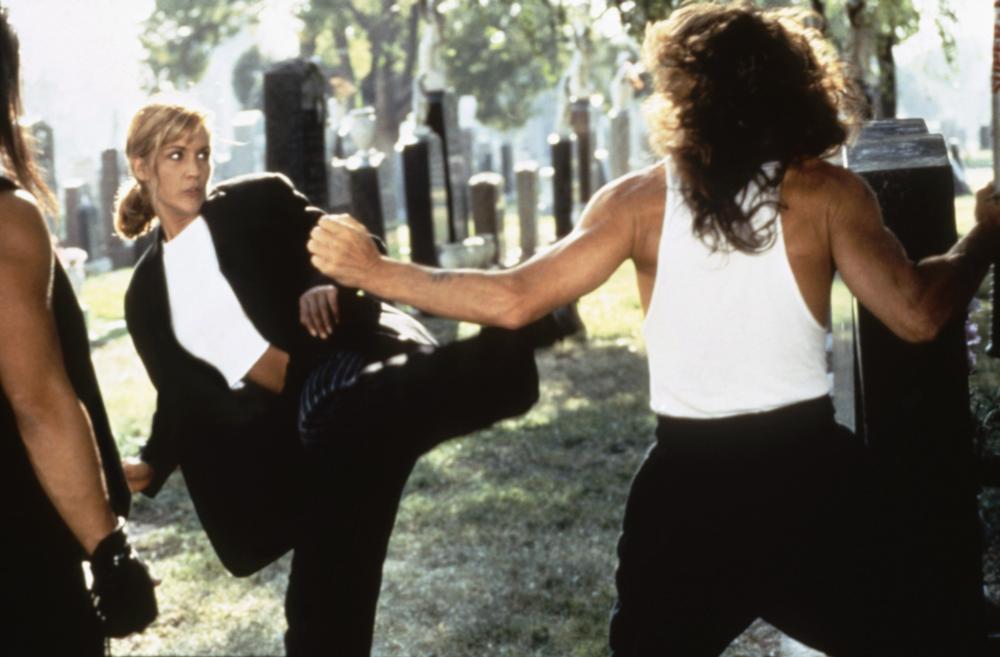 Let me start this off by saying what a big fan I am of the original Excessive Force starring Thomas Ian Griffith. It had a certain old school magic to it, with an all-star cast to boot.
Excessive Force II: Force On Force is a sequel in name only. The feel of it is definitely a bit lighter of a tone, and the faces aren't so familiar. But yet, it has this immediate fun factor that grabs you and carries on throughout the entire ride. And what a ride it is.
Enter our lead heroin, the beautiful Stacie Randall. Take notice Cynthia Rothrock. Okay, that is exaggerating, but what a star making vehicle this could have and should have been for Randall. She has the lethal combo of looks and martial arts skills and both are on full display.
Stacie Randall as Harley Cordell
She stars as Harley Cordell (gotta love that name), an ex-special forces agent, who is now an investigator. She suffers from occasional bouts of trauma and disorientation from this bullet fragment stuck in her head.
Ignoring the surgery she needs, she continues to do her job as she has the opportunity to finally confront her past. It is revealed that she was shot in the head by her former commanding officer and lover named Lydell (Dan Gauthier/Tour of Duty), after she turned down his offer to be a part of this assassination squad that he was forming.
The movie revolves around her quest to take him down once and for all. In the process, she gets in the middle of a mafia war, and tries to make her current relationship with a Dr. work, all at the same time.
One Woman's Quest for Ultimate Justice!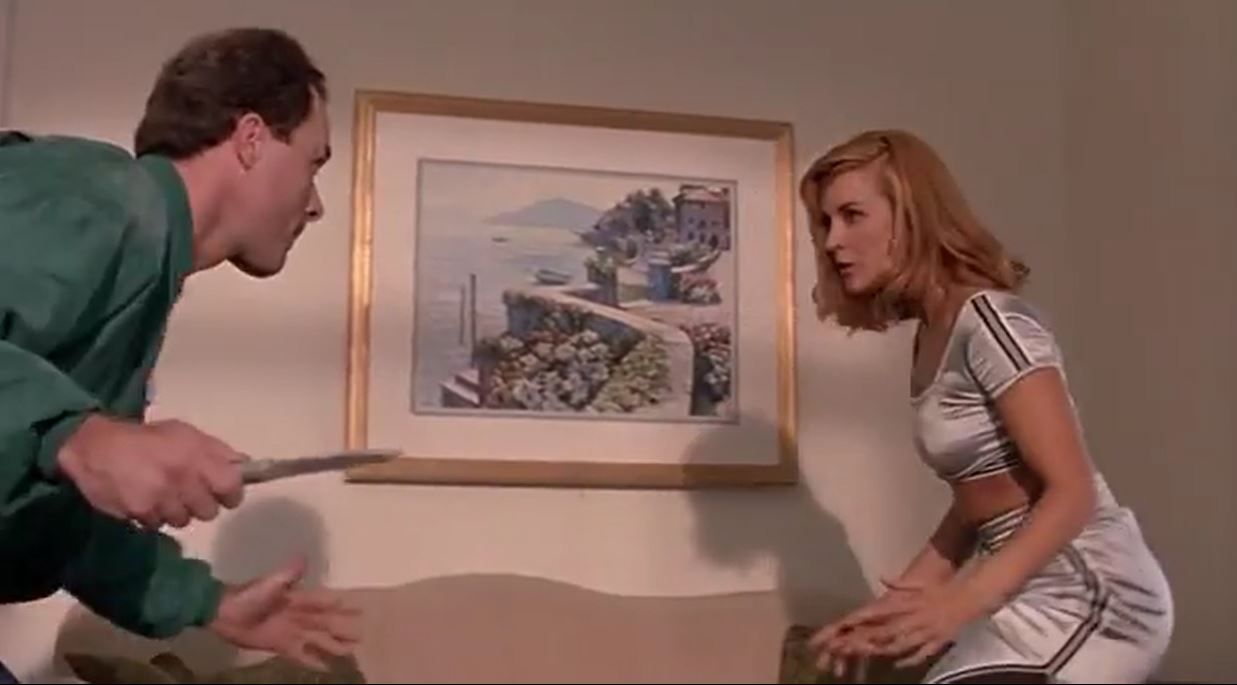 The film is very fast paced and doesn't take itself overly seriously… plenty of funny innuendo, one liners and memorable moments. One of the best comedic scenes is where she picked up this random guy at this club. She was undercover and just using him to get upstairs, but he was already asking her how many children they should have together and planning their life together, only to be disappointed. Poor guy.
Like I mentioned, Randall gets to show off some really nice kicks and martial arts skills throughout the film. The fights were all very solid. So it all made sense when I found out Phillip Tan and James Lew served as the fight choreographers for the film. Lew even appeared in one fight at this cemetery early on.
Gauthier plays a fun bad guy. Too bad he had the most bumbling of idiots on his crew. At one point he gets so annoyed at one of his guys (Bradford Tatum/Black Scorpion), he tells him to settle down, that he acting like a kid in the car, having to go pee.
Thomas Ian Griffith Deserves our Ultimate Respect for 'Excessive Force'
But How Ultimate is it?
The explosive finale features a nice shootout at this police station as Gauthier attempts to kill a mafia informant that is being held there. This leads to a pretty cool car chase and final showdown under a bridge.
Some other of my favorite action highlights include her fighting off an intruder at her apartment building, while another bad guy is shooting with a crossbow through the windows. She ducks and the arrow hits the intruder, he charges at her and she kicks him out the window.
I'm not saying that Excessive Force II: Force On Force tops the original, but it stands on it's own very well and was a very nice, fun surprise that is over too quick! Definitely seek it out. I only wish that this led to at least a few more Excessive Force sequels for Randall.