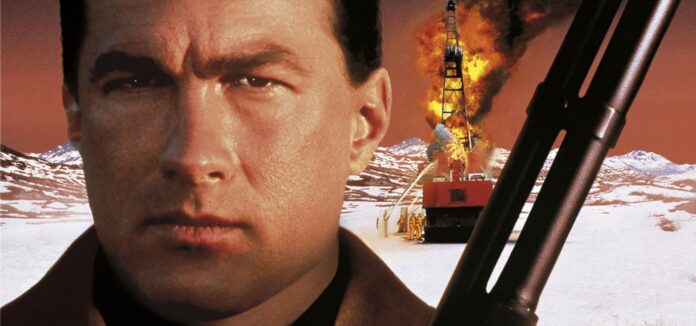 Is the former action star and notable Putin friend really going to go full 'On Deadly Ground' on Russia?
We know about Steven Seagal's unconditional love for Russia, but now things are getting serious. Mr. Seagal just entered the political arena by joining a Russian party that actually has some seats in the country's parliament.
In doing so, Seagal hopes to step up his efforts as an environmental activist, in his own words: "Without being able to arrest people, when we just fine them, they are probably making more money off the production of the things that are defiling the environment."
Seagal's New Deadly Ground
It's a noble cause, and who knows maybe he'll even become a politician someday. He would certainly make short work of everyone going against him in case one of the traditional Eastern European parliament brawls breaks out.
We've also seen what Seagal does to people who do not care about the environment. His classics On Deadly Ground and Fire Down Below are a testimonial to his activism, when he took down corrupt CEO's of oil and coal companies as well as local authorities they had in their pockets.
The Next Chapter for Seagal?
Let's hope he carries out his new calling in the same way as in his movies, breaking bones and blowing up the property of whoever dumps toxic waste into rivers or drills oil wells in a wildlife sanctuary.
What do you think of Seagal's new life as a Russian politician? Let us know in the comments below!