Keep an Eye Out for a Van Damme Easter Egg in The Predator (2018).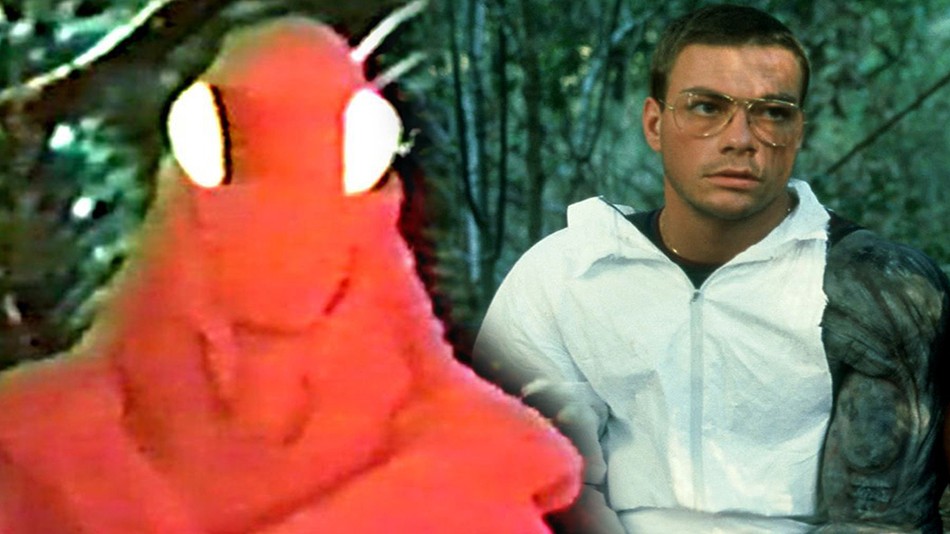 As any Predator fan worth their salt knows, Jean-Claude Van Damme was originally cast as the titular alien hunter in the 1987 original. However, a combination of his attitude and the shoddy design of the original alien suit saw the Muscles from Brussels depart the project after just a couple of days (read the full story about JCVD's short-lived involvement here).
Some Van Damme Predator History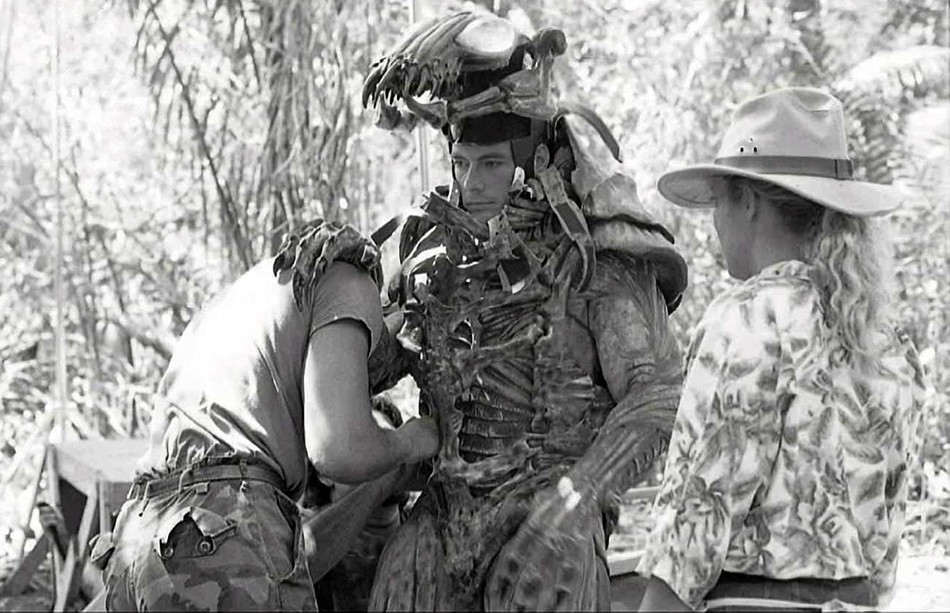 Those early designs for the suit and, in particular, the red version the Belgian had to wear for the scenes in which the Predator used its cloaking device, are the source of much mirth today.
And though it probably didn't feel like it at the time, Van Damme's exit proved to be a blessing in disguise, with Jean-Claude going on to bag his breakthrough role in the Cannon Films' classic Bloodsport. Predator, meanwhile, was a huge box office success spawning countless sequels including the latest installment, The Predator.
Jean-Claude as The Predator
Anyone knows what this has to do with the original Predator? … and what the related Easter egg is in the new @predatormovie? pic.twitter.com/D9f1D065ze

— Larry Fong (@larryfong) September 16, 2018
Now, The Predator's cinematographer, Larry Fong, has taken to Twitter to reveal that the film contains a subtle nod to Van Damme's ridiculous red suit from the early days of the first movie.
"Anyone knows what this has to do with the original Predator? … and what the related Easter egg is in the new Predator?" he wrote on Twitter.
For a couple of days, most fans were stumped, save for the fact they knew of Van Damme's involvement.
The Van Damme Easter Egg
@larryfong Spotted your #ThePredator Easter Egg on second viewing! When Rory is first out trick-or-treating, someone walks by dressed as the infamous red suit design!

— Will Jones (@Mrwill_jones) September 18, 2018
But when Fong returned to find out if anyone had worked out the reference, he finally got his answer. @Mrwill_jones worked it out first, tweeting: "Yes! When Rory first goes trick-or-treating, there's a guy dressed as this infamous outfit for Halloween that walks past him." For those who haven't seen The Predator, Rory is the name of Jacob Tremblay's character in the film. To say anymore would probably result in some serious spoilers.
So while Van Damme may not have made it on to the screen as the Predator, his legacy lives on.

---
What are your thoughts on Van Damme's ultimate easter egg? Let us know in the comments or on our Facebook page!