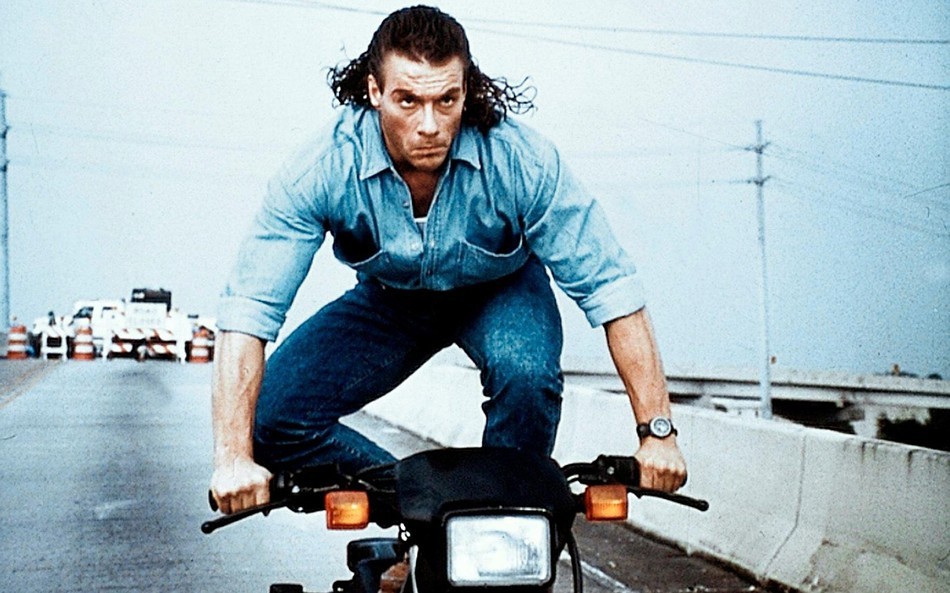 Universal's decision to cancel the release of The Hunt has sparked a pretty major debate among film fans as to whether the decision was a justified one.
The high concept horror satire centered on 12 strangers, who awake in a clearing only to discover they have been chose to be hunted in a game devised by society's rich elite.
Universal decided to cancel the release of the film in the wake of widespread negative press, most notably from President Donald Trump, who branded it "racist" in a scathing tweet.
The Hunt is Taken Down
"After thoughtful consideration, the studio has decided to cancel our plans to release the film," the studio said.
"We stand by our film-makers and will continue to distribute films in partnership with bold and visionary creators, like those associated with this satirical social thriller, but we understand that now is not the right time to release this film."
In all the furore surrounding The Hunt, one important fact appears to have been lost: that Jean-Claude Van Damme made pretty much the same movie more than 25 years ago.
UAMC News: 'John Wick' Directors Looking to Helm 'Bloodsport' Reboot
Hard Target vs The Hunt
One of JCVD's most popular movies, Hard Target starred the Muscles from Brussels as Chance Boudreaux, an out-of-work Cajun United States Marine Corps Force Reconnaissance veteran hired help a woman search for her missing father.
Chance soon encounters Lance Henriksen's Emil Fouchon, a wealth sportsman with a decidedly sinister hobby that sees him hunt homeless ex-soldiers for sport with his friends.
Chief among these friends is Arnold Vosloo' Pik van Cleef, one of Fouchon's larger-than-life cronies and a regular participant in his hunts.
Van Damme's character soon finds himself taking on Emil and his army of fellow hunters in a high-kicking thriller directed by none other than John Woo.
One of John Woo's Most Ultimate Action Movies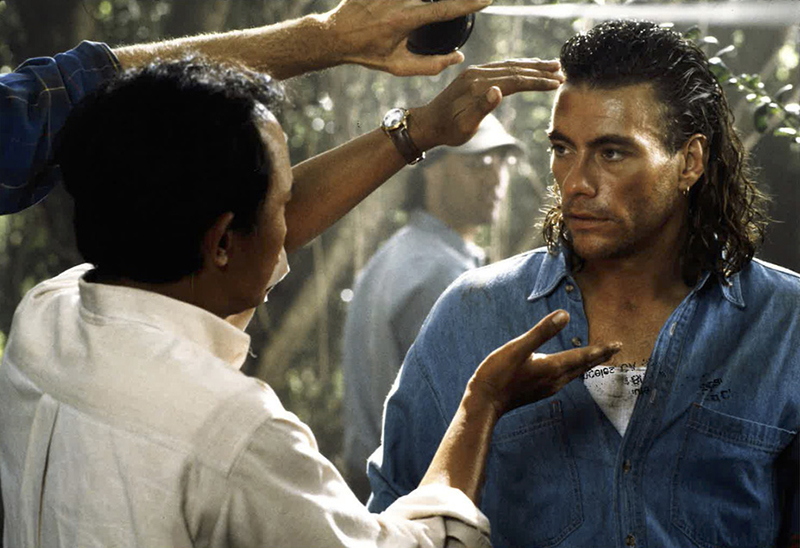 Woo worked closely with Sam Raimi on the project, who was hired as a consultant to help oversee the production.
A high concept actioner that helped Woo gain valuable experience before going on to work with John Travolta and Nicolas Cage on films like Broken Arrow and Face/Off , Hard Target won praise for its action set pieces while Van Damme also earned acclaim for his efforts.
Not that Van Damme or Woo are all that positive about the movie, looking back.
Scott Adkins Channels his Inner-Van Damme in 'Hard Target 2'
Van Damme at his Greasiest!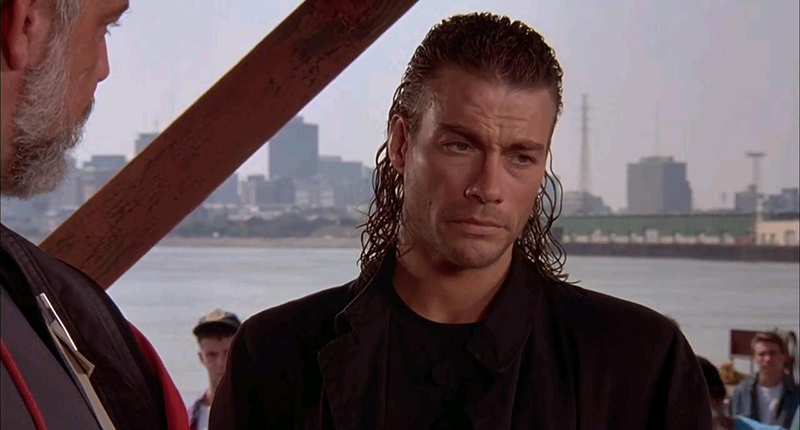 "Hard Target was a bad script, but we had some great action scenes, and John Woo made me look like a samurai with greasy hair," Van Damme later recalled.
"In some ways, quite a troublesome movie to make, but I'm rather happy with the way the action scenes turned out," Woo noted.
The first major Hollywood film made by a Chinese director, Hard Target may not be as fondly remembered as TimeCop or Kickboxer but it's a worth addition to the Van Damme canon, featuring kick-ass action, some neat stunts and a few memorable villains to boot.

Let us know your thoughts on The Hunt and Hard Target on our Facebook page or in the comments below!