There Can Be Only One Commando Ninja!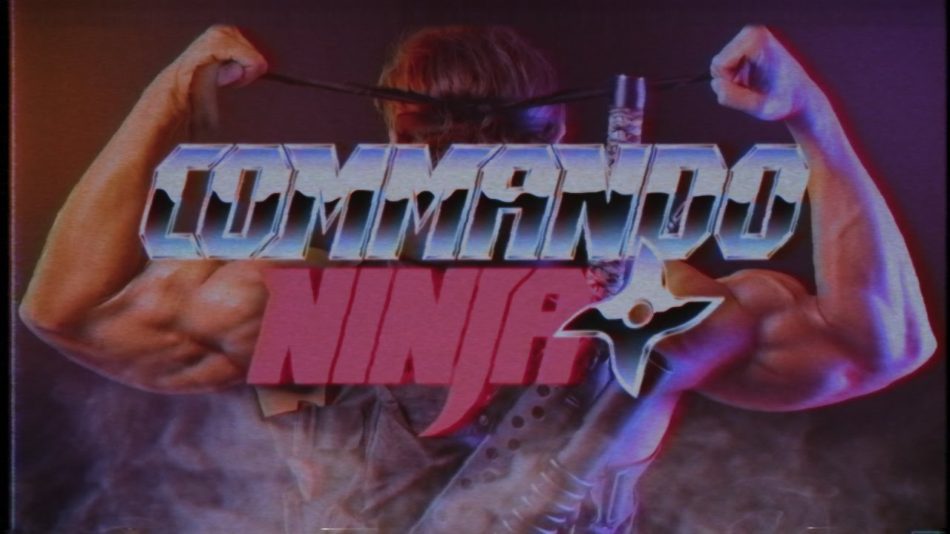 As an action movie lover (I prefer the term aficionado), Commando Ninja is a project near and dear to my heart. I had heard of it earlier this year, and when I saw its trailer for the first time on Kickstarter, I knew immediately I had to fund it. With this 65-minute movie, Ben Combes successfully combined elements of popular 1980s Hollywood action movies and created what I feel is an independent cinematic masterpiece.
"Fifty percent commando. Fifty percent ninja. One hundred percent American!"
With those words, spoken in the vein of the late Don LaFontaine, the trailer instantly lets viewers know what they're in for: action, action, and more action! And thus, we here at The Ultimate Action Movie Club loved it!
Bonus: here is our UAMC interview with creator Ben Combes!
The ULTIMATE Commando Ninja
Because it's a new release (available now on YouTube – check the end of the article!), I don't want to include too many spoilers. I can tell you that Commando Ninja has obvious (but well-done) homages to the following 1980s-era action heavyweights: Commando; American Ninja; Predator; Rambo: First Blood Part II; Kickboxer, Bloodsport, Terminator and Kung Fury. That's a lot of testosterone!
It's not hard to figure where those influences fall into place when you read its plot: John Hunter, a Vietnam veteran living alone in Canada, is informed by his former commanding officer that his ex-wife was murdered and his daughter kidnapped. Caring not so much about the former (but infinitely more about the latter), John must unleash Hell on Earth to rescue his daughter and right the wrongs — the only way he knows how!
Eric Carlesi absolutely knocks it out of the park in his portrayal of John Hunter. With a shooting schedule that started and stopped according to how much funding backers donated, I know he worked incredibly hard in the gym to get a chiseled physique and achieve the Rambo/Matrix/Dutch look. 
Everything Action Fans Could Want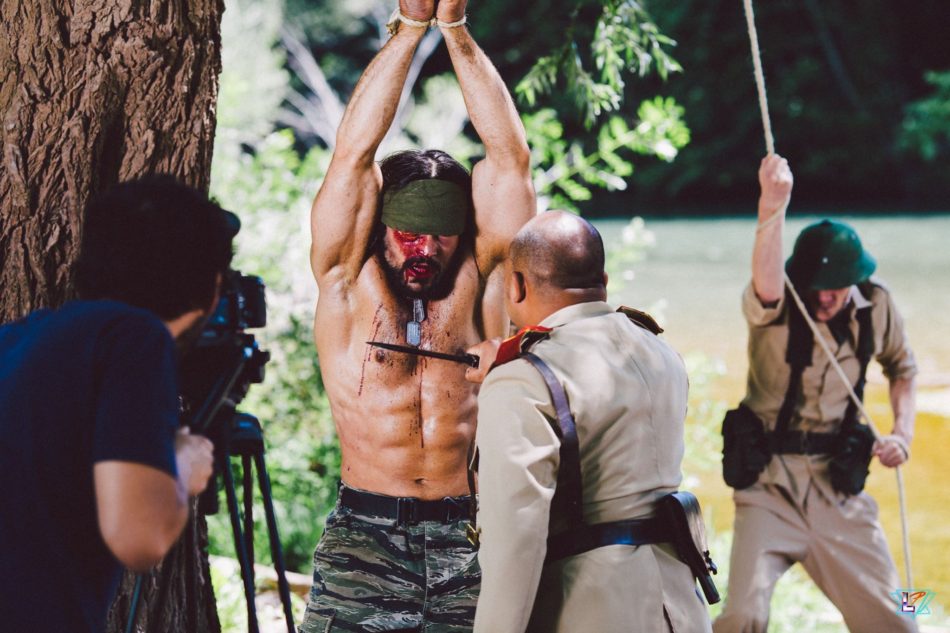 Commando Ninja includes everything fans of the action genre from the 1980s love: an invincible protagonist; scores upon scores of massacred nameless/faceless antagonists; pithy one-liners; an incredibly well-done synth soundtrack; time travel; and more!
Combes carefully picked and chose which elements fans would instantly recognize and appreciate. There's a reason guys (and some gals) our age re-watch classic action movies from our youth that we hold near and dear our heart. It has nothing to do with knowing what will happen, but rather the sum of the parts. It's these parts that if separated from the movie are great by themselves; when they're merged as parts of the movie, they combine to make it fantastic!
In addition, whereas Kung Fury was a one-hit wonder, Combes has chosen to continue the Commando Ninja brand in multiple formats: a DVD/Blu-Ray; a comic book; toys; t-shirts; and posters. I work in marketing and have to tip my hat to him: he knows how to brand a product!
I would remiss to exclude that the movie was filmed by foreign speakers and English dialogue was dubbed post-production. Rest assured, it did absolutely nothing to take away from what I feel is easily one of 2018's best action flicks. On the contrary, I think it's all part of the movie's charm.
Check it Out Yourself
Commando Ninja is beyond fantastic, and it's not a modern update to the genre — but that's a very good thing. It's something that could just as easily fit in among the aforementioned movies on a neighborhood video store shelf in suburban America during the Reagan administration. That's the highest praise I can give it. It was written, produced and made by an 80s action movie fan for action movie fans. If you're reading this review, I strongly suspect that's you!
So log on to YouTube and check it out for yourself. You won't be disappointed.
---
Did you see Commando Ninja in its entirety yet? Let us know your thoughts in the comments or on our Facebook page!