Check out Chuck Norris and crew on the set of 'Walker' as they literally blow up a neighborhood.
In typical Chuck Norris fashion, even in the explosive aftermath of a high stakes action sequence that damn near blows up an entire suburban block, Cordell Walker is pretty much only upset about losing his hat. "It was my favorite hat," we hear Norris speak into the camera just minutes after a highly-coordinated crew has blasted several homes to smithereens for the sake of Ultimate Action!
Sharing from a post from the Austin Film Society, this clip comes from the Texas Archive Of The Moving Image in Austin, Texas which is a treasure-trove of Texas film and television memorabilia. And one of the most famous shows in rich legacy of Texas cinema is Chuck Norris' Walker, Texas Ranger which ran for eight seasons between 1993 and 2001.
Walker, Texas Ranger to Get Reboot (But Without Chuck Norris)
Chuck Norris at his Ultimate Best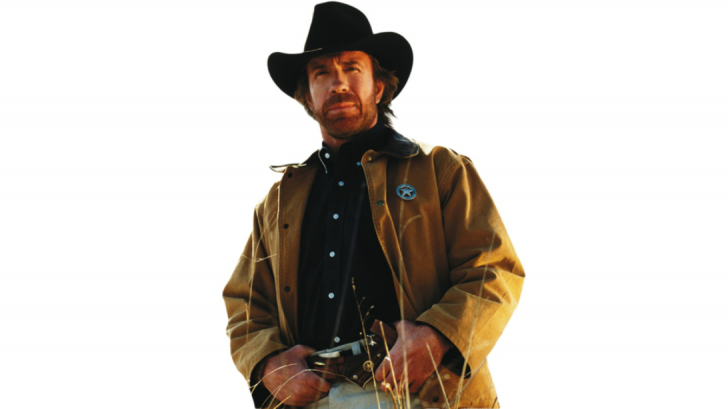 Originally inspired by Chuck Norris' magnum opus performance in Lone Wolf McQuade as the "lone wolf" Texas Ranger JJ McQuade, Walker, Texas Ranger was first produced as part of a failed Cannon Films television offshoot, but still went on to be the perfect 90s vehicle for bringing ultimate 80s action into the syndicated television programming of America – and abroad.
At its height, Walker, Texas Ranger was one of the highest rated and most watched programs on television. With a great cast alongside Chuck Norris' Cordell Walker including Clarence Gilyard as Texas Ranger Sergeant James "Jimmy" Trivette, Sheree J. Wilson as Tarrant County Assistant D.A. Alexandra "Alex" Cahill and Noble Willingham as retired Texas Ranger Captain C.D. Parker as the main cast – the latter of the two are seen in this BTS clip.
Walker, Texas Ranger BTS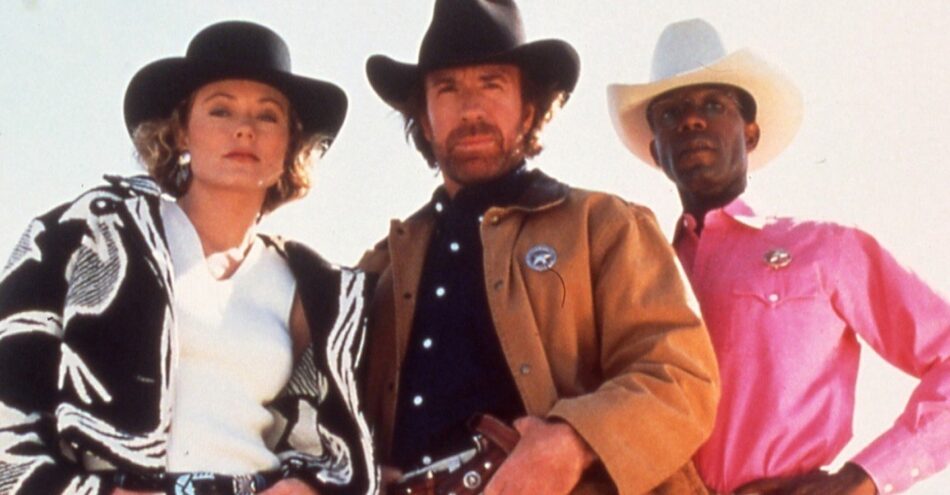 This footage, specifically, comes from the Jim Ruddy collection and was actually taped for an episode of Entertainment Tonight on location in Dallas, Texas in 1995 as it was one of the biggest stunts of the season.
Here's some more info on the video from the Texas Archive:"In this raw footage, taped for Entertainment Tonight, the cast and crew of Walker, Texas Ranger tape a large action sequence that includes several exploding homes. The footage begins with the crew setting up for the explosions, then watching from bunkers as they are detonated and the actors run from the exploding homes. Footage of Chuck Norris, Sheree J. Wilson, and Noble Willingham shooting a scene where their characters recover from the near miss with the explosion is also included. Filmed in Irving, six neighborhood homes were used for the elaborate sequence. This footage offers a behind-the-scenes glimpse of the actors, stunt crew, directors, fire department, police department, and FAA helicopter involved in shooting such a large action sequence."
Watch the Clip Here!