Steven Seagal is just the cook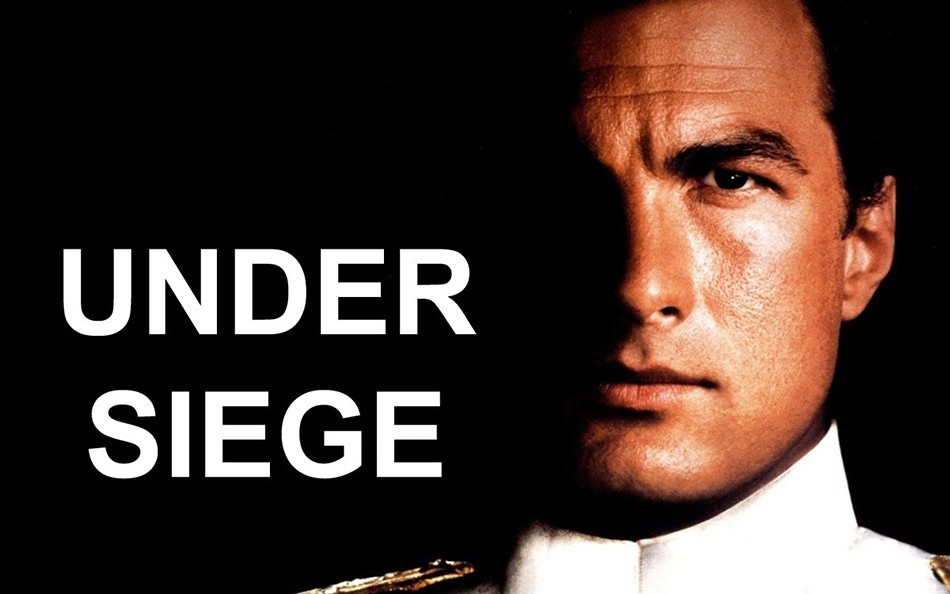 In 1992 the fast-talking, hard-hitting, pony-tailing action star Steven Seagal was at the top of his game. Under Siege, which featured a big budget and top dollar cast of Tommy Lee Jones, Gary Busey and Erika Eleniak, was perhaps his greatest hit. In the vein of Top Gun, it was a true U.S. military classic that showcased that any American shmo could serve his country by ass kicking some terrorists – even the cook.
To Seagal's credit, he had quite a string of successful actioners between 1988 and 1996. Above the Law, Hard to Kill, Marked for Death, Out for Justice, On Deadly Ground and Executive Decision stand out. But, as far as a complete Ultimate Action Movie, Under Siege may just take the cake as his greatest achievement. Let's examine why.
Also, check out our UAMC Top 100 Action Movies list (Under Siege is #14 all time):
An Ultimate Plot
As far as action movies of the era go, Under Siege has a surprisingly complex plot that delivers suspense, action and humor. Even for Seagal's career up that point, his tough guy routine – which, let's face it, Seagal is the ultimate action movie tough guy – was usually more straightforward as no-nonsense cop or detective.
Under Siege does a great job of giving Seagal more of a dynamic range as the reluctant hero. His Die Hard–shrewdness, witty one-liners and tactical tricks are all natural and earned throughout as the story moves and the stakes rise steadily. This is in large part to the great writing by J.F. Lawton, direction by Andrew Davis and the superb cast.
Gary Busey at His Finest
As far as the Ultimate Action Movie Club is concerned, Gary Busey is a goddamn action movie legend. He's like the saintly golden retriever who can do no wrong, even if he has a crooked grin and stumbles into doors when he gets excited.
I feel that by 1992, everyone in Hollywood knew what they were getting with Busey, including the quirks, the funniness and his damn solid acting ability. The decision to cast Mr. Busey as the deceptive Krill, and pit him squarely against Seagal in the beginning, did so much to making this movie work. Plus, any chance to put Busey in a wig with big fake knockers while manically chomping on a cigar is worth the price of the ticket any day.
Bad Guy Tommy Lee Jones
Overshadowing Busey's epic role though, was one bad guy performance for the ages by Tommy Lee Jones as Bill Strannix. (Tommy Lee barely missed the cut on the UAMC list of Best Villains of All Time – but just barely!) Having an actor of Jones' pedigree play the bad guy in an action movie can have mixed results. It can overshadow the star, or they can either phone it or over act it. However, Jones walks the line beautifully as the dangerous oddfellow Strannix, being both like-able and dangerous and absolutely hopeless once finally face to face with the invincible Seagal.
Precursor to The Fugitive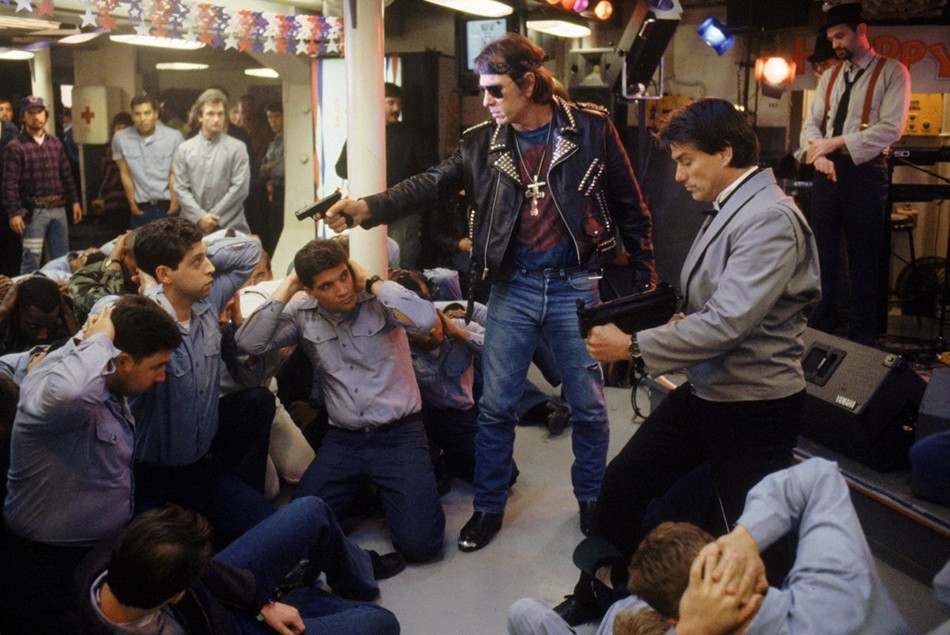 Speaking of director Andrew Davis, Under Siege's box office success was a huge hit for the budding director's career. Davis, who had previously worked with Seagal on Above the Law (and previously worked with Tommy Lee Jones on The Package) – as well the UAMC Chuck Norris favorite Code of Silence – was able to secure directing The Fugitive directly after. While not an action movie per se – more of a thriller – it would go on to global acclaim as one of the most popular and profitable movies of 1993.
Steven Seagal Goes 'Expendables' in New Trailer for General Commander
Seagal's Politics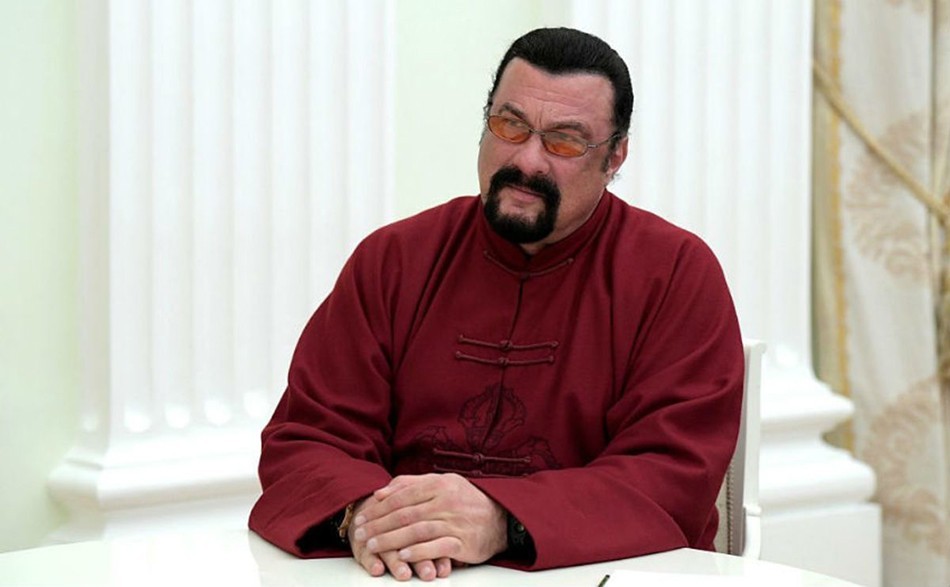 Perhaps the biggest hit on Seagal's legacy – which includes this classic – is his recent questionable political stances and relationships. His friendship with Russian leader Vladimir Putin being the most notable example.
However, there's a theory, which I'm starting right now, that Steven Seagal is actually a deep operative American CIA agent who's been sent to spend several years budding up with Vladimir Putin in Russia before suddenly – BOOM – sleeper hold in the middle of a Kremlin state dinner party. In which case, once Seagal's mission is complete, his action movie legacy will come full circle and his UAMC reputation will be secured forever.

---
Let us know your thoughts on Under Siege in the comments!