The story of an ultimate 'Action Jackson' (1988) sequel.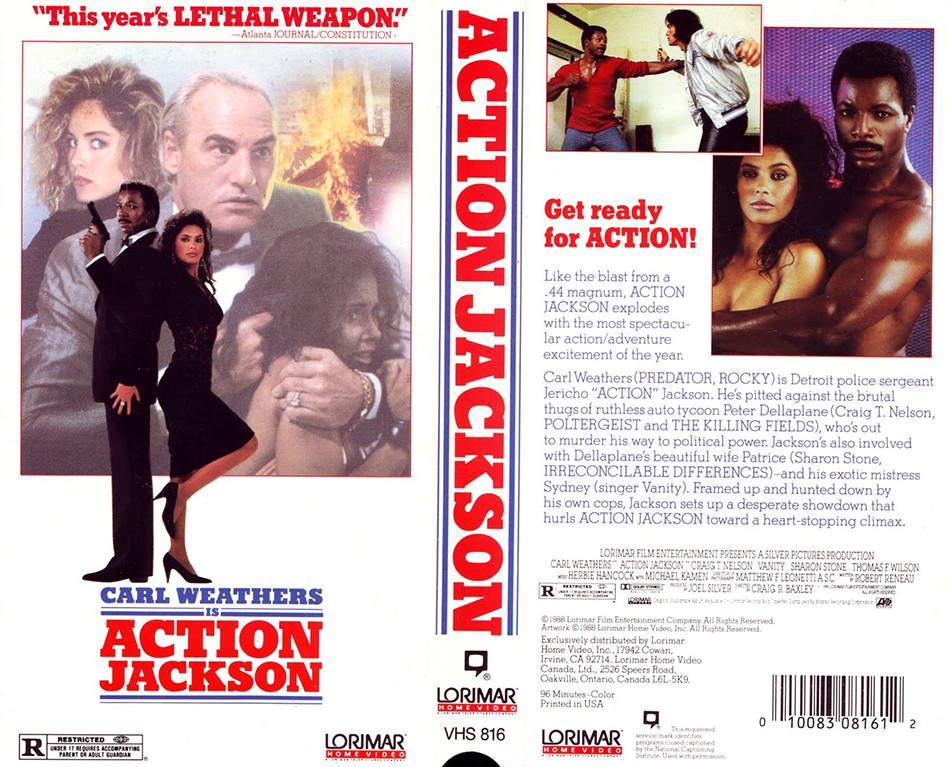 Action Jackson was the film that was supposed to launch the action movie career of its star, Carl Weathers following the success of Rocky and Predator –  but it didn't quite end up that way.
Why is there no Action Jackson 2?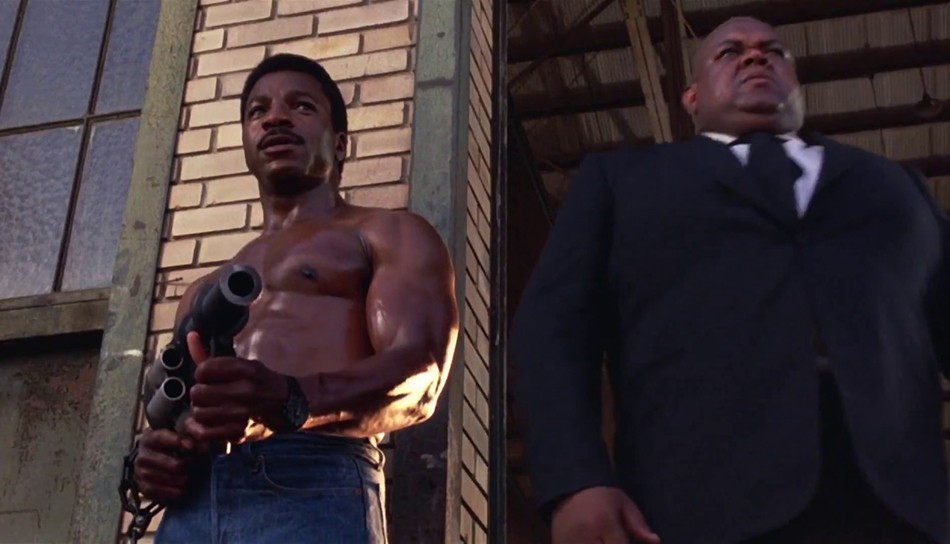 Inspired by the blaxploitation movies of the 1970s, Action Jackson was the result of a unique collaboration between Weathers and heavyweight producer Joel Silver, who shared a mutual appreciation for the sub-genre.
Released in February 1988, Action Jackson fared well enough at the box office, raking in over $20 million off the back of a $7 million budget – so why was there no Action Jackson 2?
Video: How Sylvester Stallone and Carl Weathers Choreographed That Epic Rocky Fight
Where did the idea for Action Jackson come from?
In order to understand where things went wrong for Carl Weathers and Action Jackson it's worth going back to where it all began in the jungles of Mexico in 1987.
Weathers was filming Predator alongside the likes of Arnold Schwarzenegger and Jesse Ventura at the time and was having a whale of a time.
A band of crack soldiers both on and off the big screen, the guys worked hard and played hard together, rising at the crack of dawn for intensive workouts and spending their evenings sampling the local nightlife.
They were joined by members of the cast and crew, chief among them Joel Silver who quickly hit it off with Weathers. With the pair enjoying a mutual appreciation of 1970s blaxploitation movies like Shaft, Silver set Weathers a challenge.
Where did the name Action Jackson come from?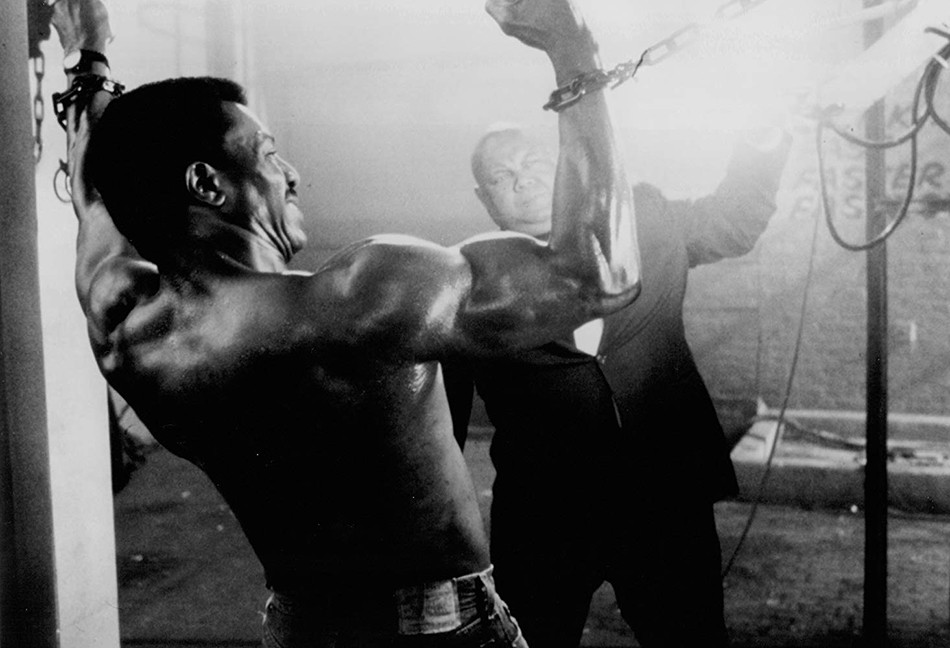 "Joel said, 'Well, you know, why don't you put something together?'" Weathers told the AV Club.
"So during that time of shooting down in Puerto Vallarta, I created this story and came up with this guy—or at least this title—Action Jackson. And Joel found a writer [who] wrote the screenplay, and that was it. We got it made."
The legend goes that Weathers actually came up with the title for Action Jackson after speaking to an Australian crew member on the set of Predator.
Eager to get involved on behind-the-scenes work on the project, the crew member supposedly told Weathers "I'm in like Action Jackson" and thus the project had a title.
What was Action Jackson about and who starred in it?
Action Jackson saw Weathers cast in the role of Sgt. Jericho "Action" Jackson, a disgraced hero cop seeking redemption. He faced off against Craig T. Nelson's Peter Anthony Dellaplane a successful businessman and the man responsible for Jackson's fall from grace.
Determined to unmask Dellaplane as the crook he knows him to be, Action continues to pursue the businessman, leading to an unfortunate turn of events where he ends up getting framed for the murder of Dellaplane's wife, played by a then-unknown Sharon Stone.
On the run and firmly in Dellaplane's sights, Action Jackson goes on the run, eventually finding unlikely sanctuary with Dellaplane's mistress, played by the late pop star turned actress Vanity. It's then up to Action Jackson to clear his name the only way he knows how – by kicking ass and taking names.
Who starred in Action Jackson?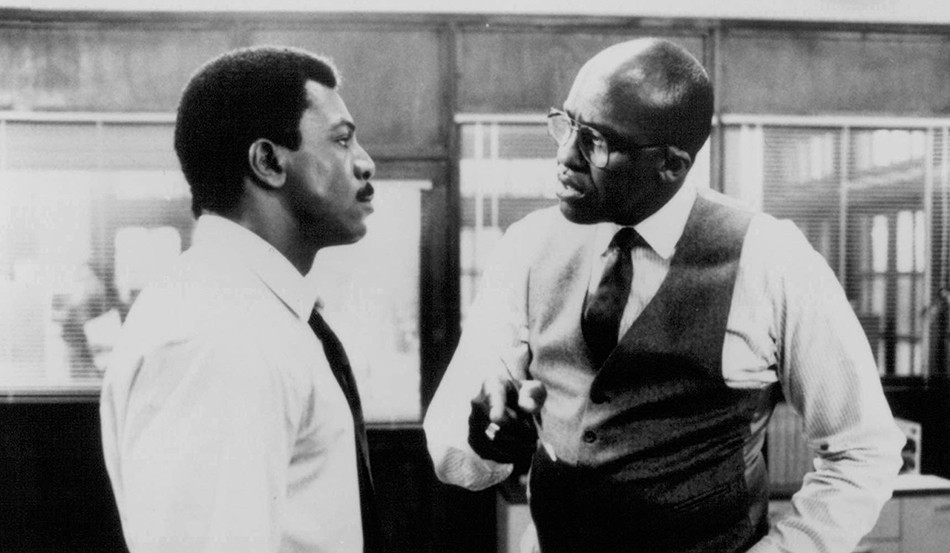 Weathers, Nelson and Vanity were joined by a wealth of action movie legends. Die Hard cast members Dennis Hayden, De'voreaux White, Robert Davi, Mary Ellen Trainor and Al Leong all featured along with Predator alumni Bill Duke and Sonny Landham. What a cast.
How much money did Action Jackson make the box office?
Action Jackson made more than $20 million at the box office and actually ended up being a bigger success than Steven Seagal's debut effort, Above The Law.
It also ranked among the 50 highest earning movies of 1988. More significantly still, Action Jackson was a big hit on VHS, making almost twice as much as it did at the cinemas – $45 million to be precise – and resulting in takings of $65 million off a $7 million budget.
Why didn't Action Jackson get a sequel?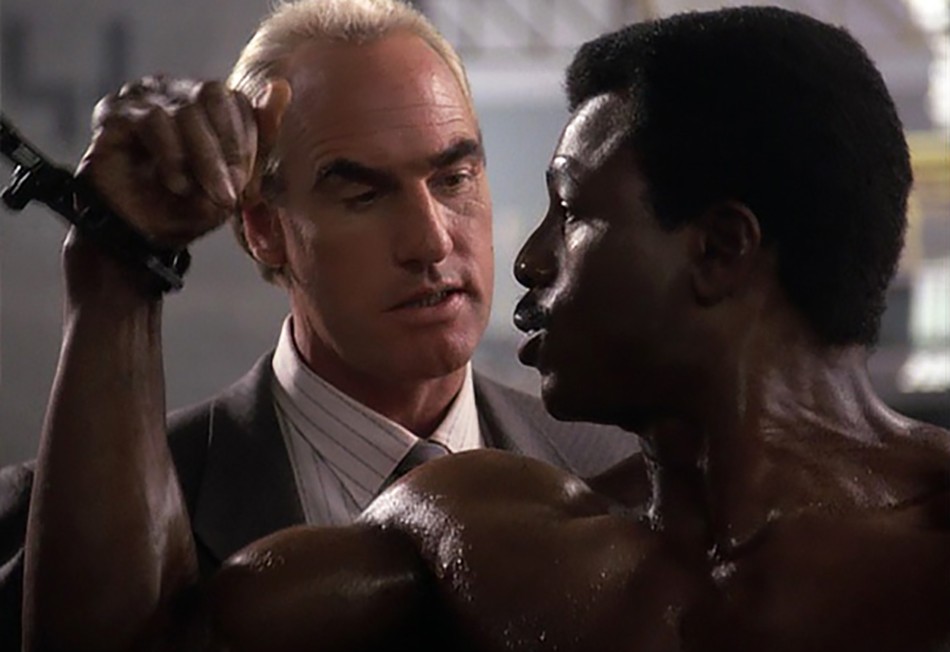 Action Jackson received a lukewarm response from the critics, with Roger Ebert among those to criticise Weathers' performance and the film's uneven tone.
On the subject of Weathers, Ebert said: "He was well-cast as Apollo Creed, who had essentially one note to play, and played it. But in this more ambitious role he doesn't have the necessary charisma; he looks great, but lacks presence, especially against scene-stealers such as Nelson, Roger Aaron Brown and (especially) Vanity."
On the subject of Action Jackson's tone, Ebert said: "Action Jackson looks like it was intended as the first in a possible series of movies starring the same character. If they're going to make another one, I suggest they decide if it's supposed to be a violent movie, or a comedy. It might also pick things up if they put Vanity in the lead."
Weathers agreed with the latter sentiment, telling the AV Club years later: "I still maintain today that it could've been a better movie had we taken a little bit longer to develop the screenplay, but a lot of people liked it."
How Sylvester Stallone Shaped the History of Action Movies with Rocky (1976)
Why is there no Action Jackson 2?
Despite the poor critical response, the reality is that Action Jackson may have got a sequel were it not for goings on behind the scenes at Lorimar – the studio behind the film.
According to Weathers, plans were afoot for a sequel and wider franchise "but Lorimar sold the lot to Sony and sold the library to Warner Bros., and that was that. It never resurfaced again, unfortunately."
Action Jackson still has a cult following with star Dennis Hayden telling UAMC how he still gets asked about it.
"It's still pretty popular," he explained in our exclusive interview. "I get asked about it all the time. The director, Craig Baxley was the best to work with. Had a blast on that film. 'How do you like your ribs?' LOL"
Bizarrely Action Jackson 2 did eventually end up happening, just not in the way anyone had planned.
In 1990, Weathers starred in the action film Dangerous Passion – a movie where weathers played a security guard hired to work for a gangster played by Billy Dee Williams – which, for reasons unknown, ended up being released under the name Action Jackson 2 in Germany.
So, in a weird way, Action Jackson did get a sequel.

---
What are your thoughts on Action Jackson? Let us know!