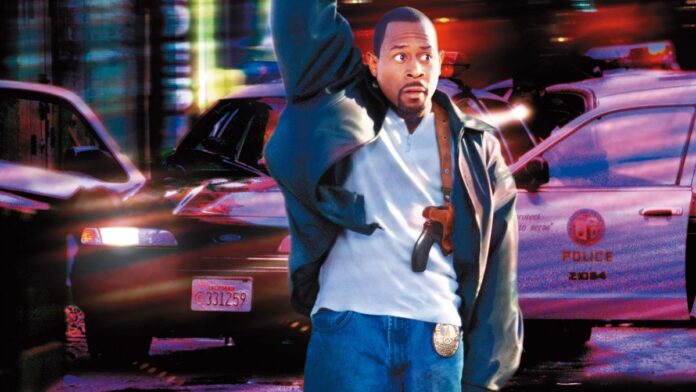 It doesn't get any better than Martin Lawrence's comedy-action classic Blue Streak (1999).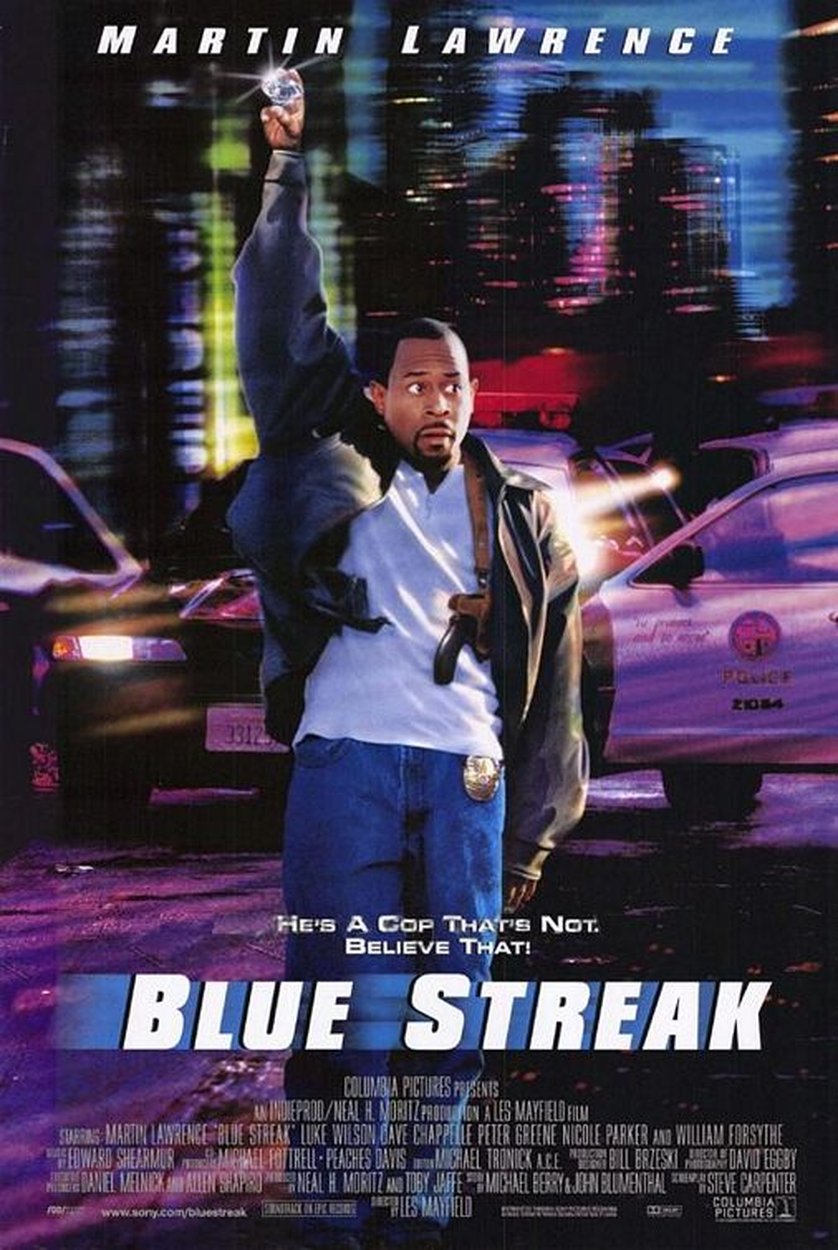 Blue Streak is a 1999 comedy starring Martin Lawrence, Luke Wilson, William Forsythe, Peter Greene, Nicole Ari Parker and Dave Chappelle.
This comedy tells the story of Miles Logan a burglar who along with his crew is out to rob a valuable diamond, but his latest robbery goes wrong when he is double crossed by his partner played by Peter Greene, Miles hides the diamond in a ventilation shaft in an abandoned building and is subsequently arrested and put in prison. Miles is subsequently released and then discovers the abandoned building he hid the diamond in is now a police station and Miles impersonates a police officer to retrieve his diamond back.
This is based on the 1960's film The Big Job starring Sid James, Jim Dale and Joan Simms from the Carry on Films (anybody from England will know what I mean).
Blood and Bone: Michael Jai White's DTV Ultimate Action Classic
A Peak Martin Lawrence Performance
Blue Streak was one of the better vehicles from Martin Lawrence, I was in a quandary of whether to review this or Life which starred Martin Lawrence and Eddie Murphy and I preferred Blue Streak. Life had so much potential but I found it disappointing and found the outtakes funnier than the film.
Martin Lawrence is a great comedic talent and has not had the perfect vehicle to showcase his fast paced physical comedic ability, Martin did have his own sitcom in the 1990's called Martin in which he played a fast talking DJ and several other characters in the show. Martin was able to transfer his comedic talents to Blue Streak including impersonating a Pizza guy. Martin's charm helped give us a very satisfying fast paced action comedy that we have seen before in such hits as Beverly Hills Cop.
Project Power: Goofy Premise, Serviceable Story, and Plenty of Action
Hilarious Set Pieces and Ultimate Action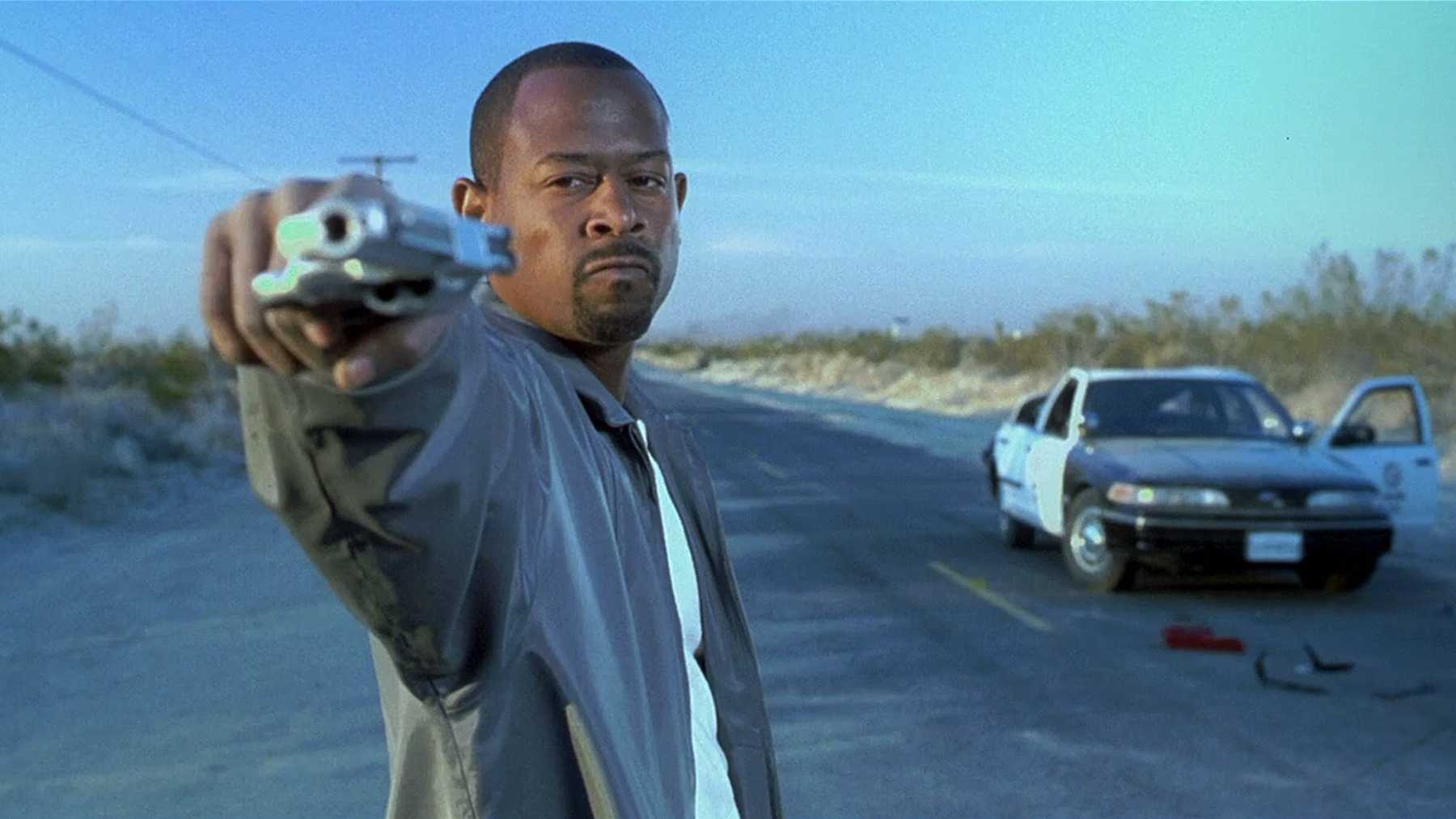 Blue Streak does what it says on the tin and that is to entertain and it certainly does that with some hilarious set pieces and action sequences and a cracking soundtrack, just like his 1995 vehicle with Will Smith Bad Boys. Martin Lawrence, Saverio Guerra, and Julio Oscar Mechoso appeared in Bad Boys (1995).
Blue Streak gives martin Lawrence the ability to showcase the range of his talents and his comedic ability and I hope with the right script Martin Lawrence gets more quality roles, Big Momma's House, Black Knight and National Security were forgettable.
Luke Wilson and William Forsythe too!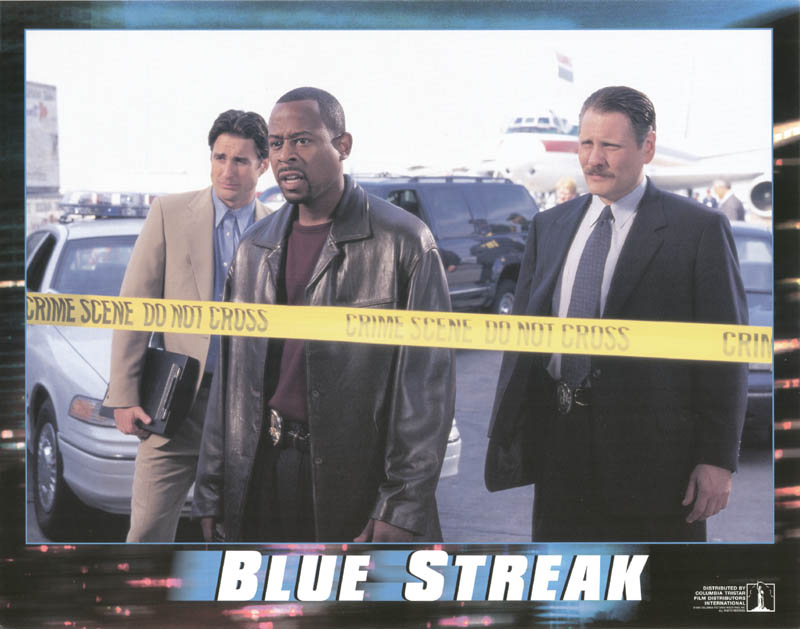 Blue Streak has a great supporting cast in Luke Wilson and William Forsythe who are Rosewood and Taggart to Martin Lawrence's Axel Foley. We have Peter Greene as Deacon Logan's treacherous Partner and we get to see legendary comedian Dave Chappelle as Tully who is as likable as always and the scenes between he and Martin Lawrence brought out the laughs. There are also appearances by a then unknown Octavia Spencer who would go on to become an Oscar winner.
All in all Blue Streak is a satisfying watch with great laughs and great action sequences, one of the funnier films from 1999.
MR P grew up in London has been a film fanatic for as long as he can remember always watching films and grew up watching hi-octane blockbusters from the 80s and 90s like Terminator, Commando, predator, Tango and Cash, Double Impact, Beverly Hills Cop, Die Hard, Speed and so many more. Mr P decided to turn his love for watching films into a hobby by creating his own YouTube channel – The Mr P Film Review!