How much can you really learn about a three hour film in a two and a half minute trailer? Let's find out…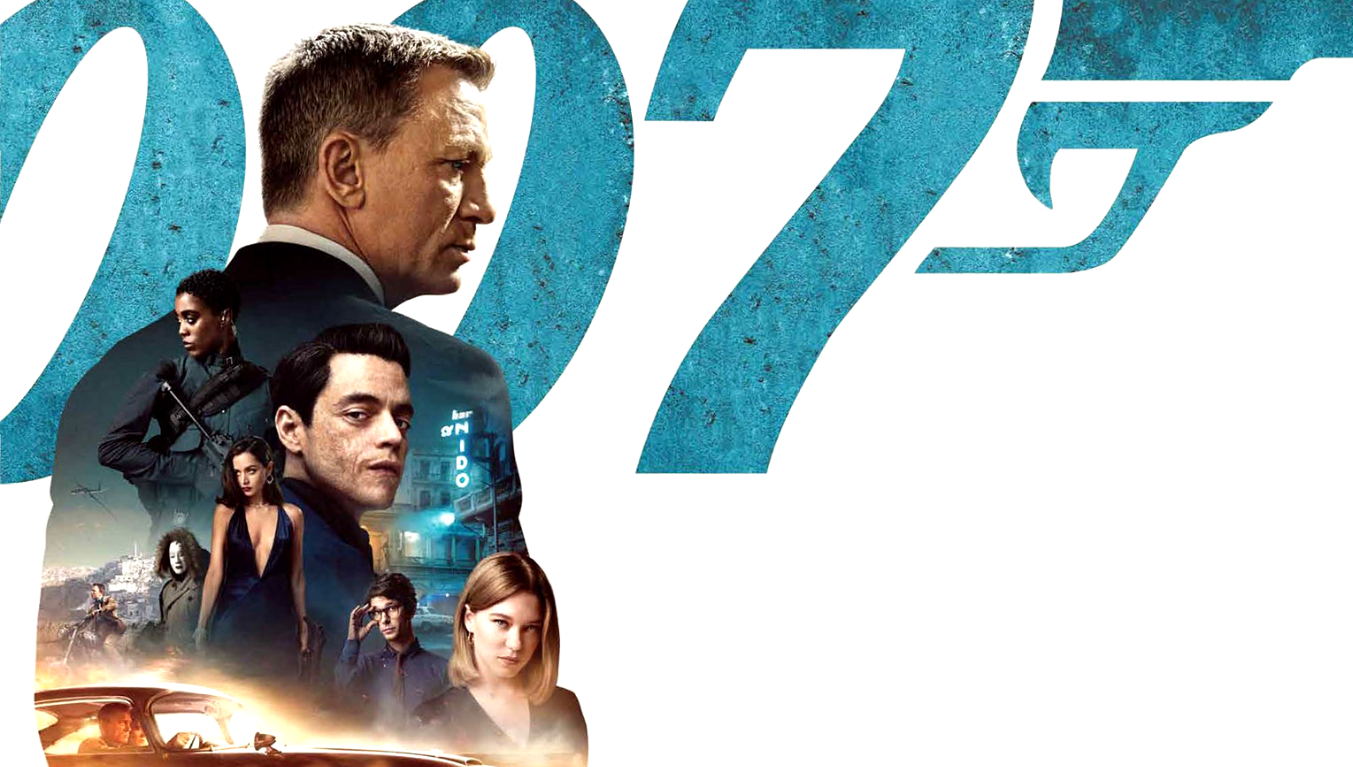 WARNING: POTENTIAL SPOILERS CONTAINED IN THIS ARTICLE!
As many social media users point out, the next two weeks will determine if the upcoming James Bond film No Time To Die becomes a great movie or a great meme. On August 24, during the CinemaCon event in Las Vegas, MGM's Michael De Luca screened nine unseen minutes of the pre-credits sequence of the film and assured attendants that the film will be released for good on October 8 in the United States and a week earlier worldwide, on September 30.
The promotional machine ramped up once again in the following days with different kind of posts on the official James Bond Twitter account (@007) and announcing the booking of the Royal Albert Hall to celebrate the film's premiere on September 28. Two trailers were surprisingly released on August 31 which was followed by ads from sponsors such as DHL, Smirnoff and Globe Trotter. Meanwhile, an article by Variety insisted that another delay could take place as MGM insiders are worried about the film not meeting the expected box-office numbers. Will we get the film? Do we risk another delay?
At this point, no-one can be sure, but even a poorly financial Bond film can make a better impression than a meme-able Bond film. The five John Glen-directed films of the franchise (three with Roger Moore, two with Timothy Dalton) from the 1980s were among the least lucrative outings featuring Ian Fleming's spy, yet they tend to be generously remembered by fans forty years on.
But here we go to the trailers…
The Protégé: Maggie Q Serves Up Some Ultimate Lessons in Revenge
Final US Trailer
In early morning hours of August 31, 2021 (noon GMT, for reference) a "Final US Trailer" for No Time To Die appeared on YouTube. The link was rapidly spread on forums and social media while there was still no word about it on the official Bond social channels. Soon enough, the video was labeled as "private" by the community managers of the Bond accounts, only to be formally made accessible and shared by the accounts some hours later, followed of the international version (which will be analyzed later).
Interestingly, this US trailer begins with highlights of the earlier adventures starring Daniel Craig as James Bond and dialogues from those films. In a less flamboyant way, it reminds us to the theatrical trailers of You Only Live Twice which showed footage of Dr. No, From Russia With Love, Goldfinger and Thunderball as we read the words: "First, then, next, last" referring to each of these movies. It is important to note this, because no trailer referred a previous movie so directly since 1967, treating every other production as a standalone adventure for Ian Fleming's secret agent.
In this No Time To Die promotion, we are teased with captions that "every mission and every sacrifice has led him to this", and there is where the footage for the 25th Bond film kicks in, with an opaque birds-eye shot of London. The content of these captions is ironic, because back in 2015 a few TV spots made to promote SPECTRE also announced that "everything led to this", but as we all know, Barbara Broccoli took over two years to convince Daniel Craig to return for the role of 007 and the man finally said yes on August 2017, expecting to go "on a high note".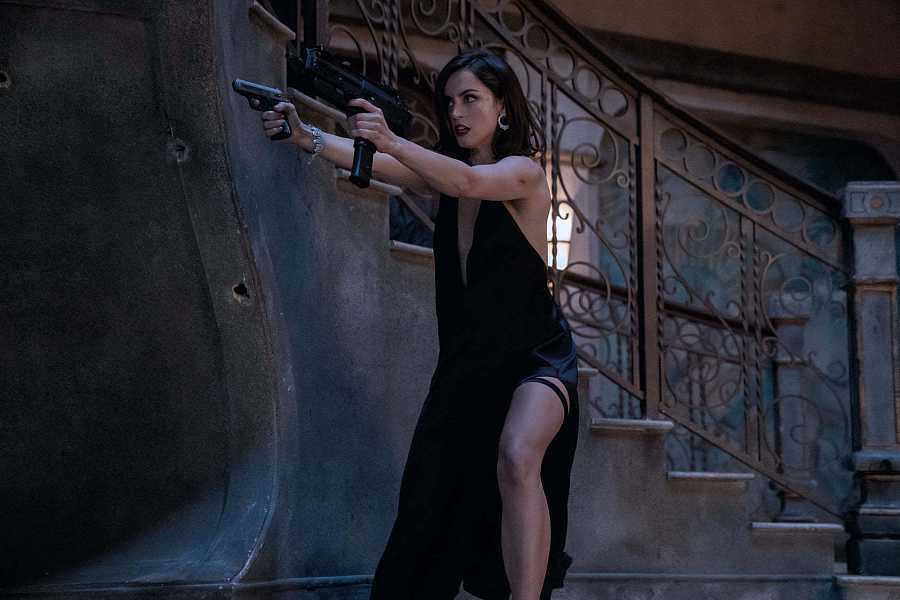 This trailer reveals an important plot point regarding the main motivations of villain Safin (Rami Malek), as M (Ralph Fiennes) complains to Bond that now enemies are "dust floating in the ether". An observation by the secret agent gives us another hint: "the people become the weapon". This is indeed a very relevant subject to deal with in the times of coronavirus, yet it is not completely new in the franchise as On Her Majesty's Secret Service (both the 1963 novel and 1969 film) dealt with a villain that brainwashed patients in his clinic to spread a virus that provokes "total infertility" to harm the livestock of Britain and/or the world, depending on the format.
While much of the dialogue is a rehash of what we have previously heard in other promos, Safin describes that Bond is "in love with Madeleine Swann" so he can be "speaking to his own reflection". As it frequently happens with the trailers, dialogues and scenes are taken out of context to mislead the viewer, but if this is not the case, we can infer that there's a reason for Safin to also being in love with Léa Seydoux's character or needing her for his plans. Footage is also seen of this villain stalking her in her childhood days over a desolated village in Norway, so, for a reason -either for love or "business"- Safin wants Swann. And he also notes that for Bond, "life is all about leaving something behind", a clear reference to the deaths of Vesper Lynd in Casino Royale and Judi Dench's M in Skyfall.
The rest of the trailer shows the film's visual spectacularity, with Mark Tildesley's set design and Linus Sandgren's photography standing out. The trailer feature nothing of Hans Zimmer's score, but we have an eerie piano melody evoking the notes of the James Bond Theme at one point. Towards the end of the video, we have previously seen footage with a couple of new shots, one of them appears to show Bond finding a way out of the villain's hideout as retractile doors shut above him in a mechanism that reminds us to Ernst Stavro Blofeld's volcano base in You Only Live Twice.
Other captions placed over the 007 logo, intercut with the footage, teases that "nothing can prepare us for the epic conclusion" of what began in Casino Royale 15 years earlier, a mini-saga approach that feels a bit strange for James Bond and is perhaps closer to the marketing of sagas like Harry Potter or The Hunger Games. The US trailer ends with the gunbarrel-esque shot of Bond shooting to the camera in Safin's lair, which was first seen in the "first look" trailer from December 2019, when no-one suspected the film would face three delays.
Final International Trailer
The final international trailer for No Time To Die tones down the references to the previous Daniel Craig 007 adventures considerably, opting to focus on the high anticipation for the film: "The wait is over", we read superimposed on various shots like an imprisoned Blofeld (Christoph Waltz) meeting Bond, M checking his cellphone next to a brand new Aston Martin Valhalla and the classic Aston Martin DB5 making an aggressive turn in Matera, Italy. Most of the scenes and dialogues from the US trailer are repeated, like the idea of enemies "floating in the ether", but the focus rapidly turns to Madeleine Swann: "She still loves you, did you know that?", comments Blofeld, and then Moneypenny (Naomie Harris) will ask Bond if she's "one of them" (a SPECTRE agent) to what Bond replies "I don't know her at all", evidencing that the happy couple will come through many disappointments along the story, which is connected to the dialogue about an apparent betrayal from Swann to 007 during their holidays in Matera. The betrayal, of course, has little to do with cheating in this case.
This trailer gives us a hint of what could be one of the most spectacular and chilling scenes in the Craig era. We've seen footage from it on other trailers and TV spots, but this time the idea seems clearer: Bond is exploring an old barge (apparently in Cuba) which is hit by a torpedo fired from a seaplane at dusk. Soon, the secret agent finds himself with the water up to his neck and is desperate to find a way out. It's soon to judge the outcome of this movie, but it gives us the feeling that this may be the first time Bond is in real danger in a long time, considering the escape from Blofeld's Moroccan base in SPECTRE seemed too easy and the antagonist from Skyfall, Javier Bardem's Silva, was more into killing Judi Dench's M than 007 himself.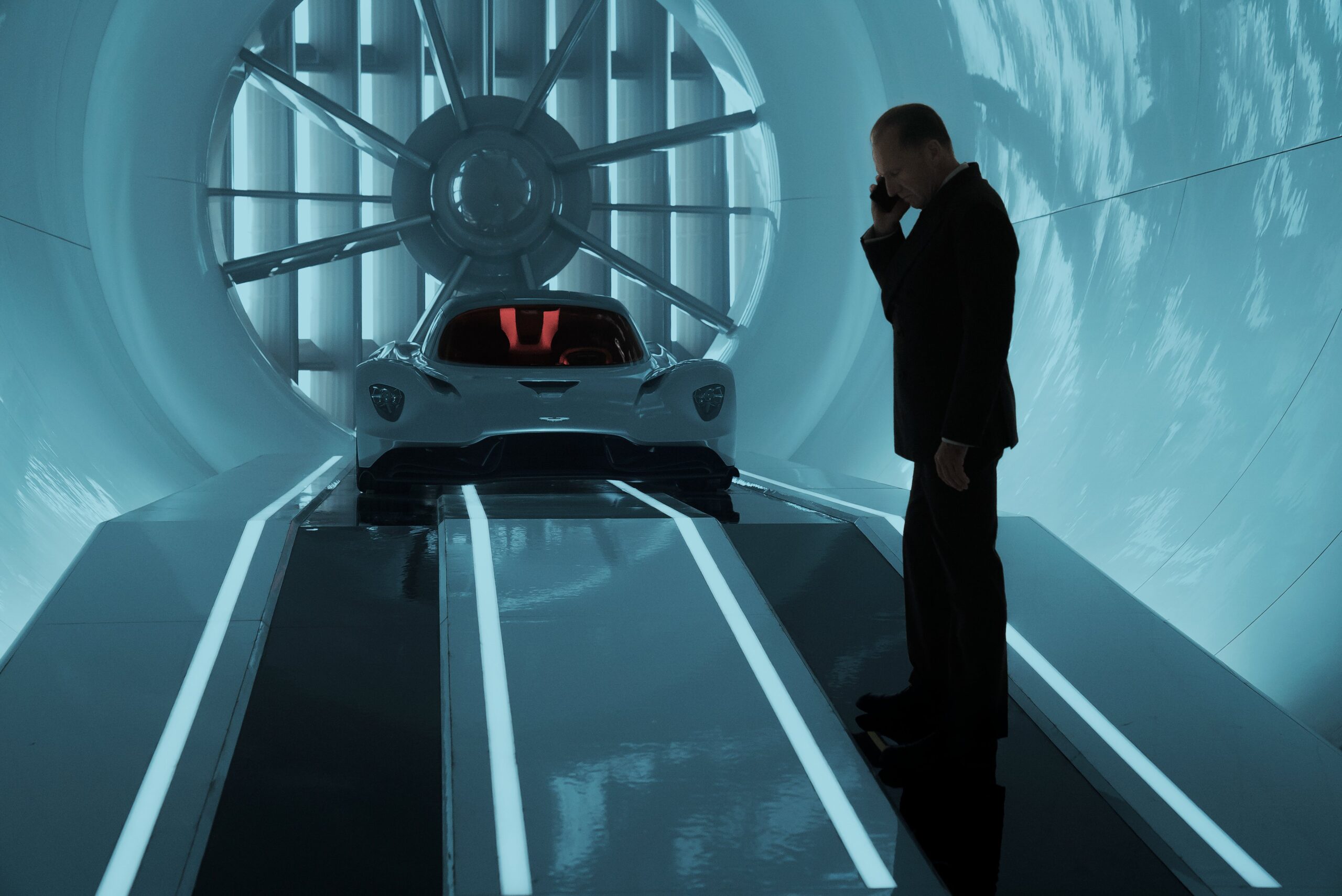 Nomi, the 00 agent played by Lashana Lynch, takes a little more protagonism in this promotion than in the American one, as we see her "stealing" kidnapped scientist Valdo Ubrochev (David Dencik) from Bond during a gala party in Santiago de Cuba, using a retractile rope in a manner that reminds us to Jinx, Halle Berry's heroine from Die Another Day. Similarly to its American counterpart, this trailer uses captions to emphasize that "everything has led to this". The feature finishes with a quip from Ben Whishaw's Q asking Bond to have "one nice evening before the world explodes", just before we are giving a short clip from the finale where 007 blows a couple of enemies by detonating a remote explosive charge.
A couple of random observations: all the footage featuring CIA agent Paloma (Ana De Armas) belongs to the scenes in Cuba, which makes us think her screen time may be short. While the film's soundtrack was composed by Hans Zimmer, the trailers music was done by an independent company, yet both tracks sound incredibly inspired in the works of the German composer. The US version has the distinction of having an eerie, somewhat delicate, piano notes of the James Bond Theme amidst this industrial, grandiloquent sound.
What else? We'll just have to wait. The film is almost three hours and we've been treated with a summary of two minutes and a half in each trailer, so there's still a lot to discover and we know how misleading trailers tend to be these days. "The wait is over", MGM says so. Do we believe them? Well, for the time being…