Looking at 'The Protégé' and how it contains nostalgia, a lesson for today's filmmakers, revenge and something else…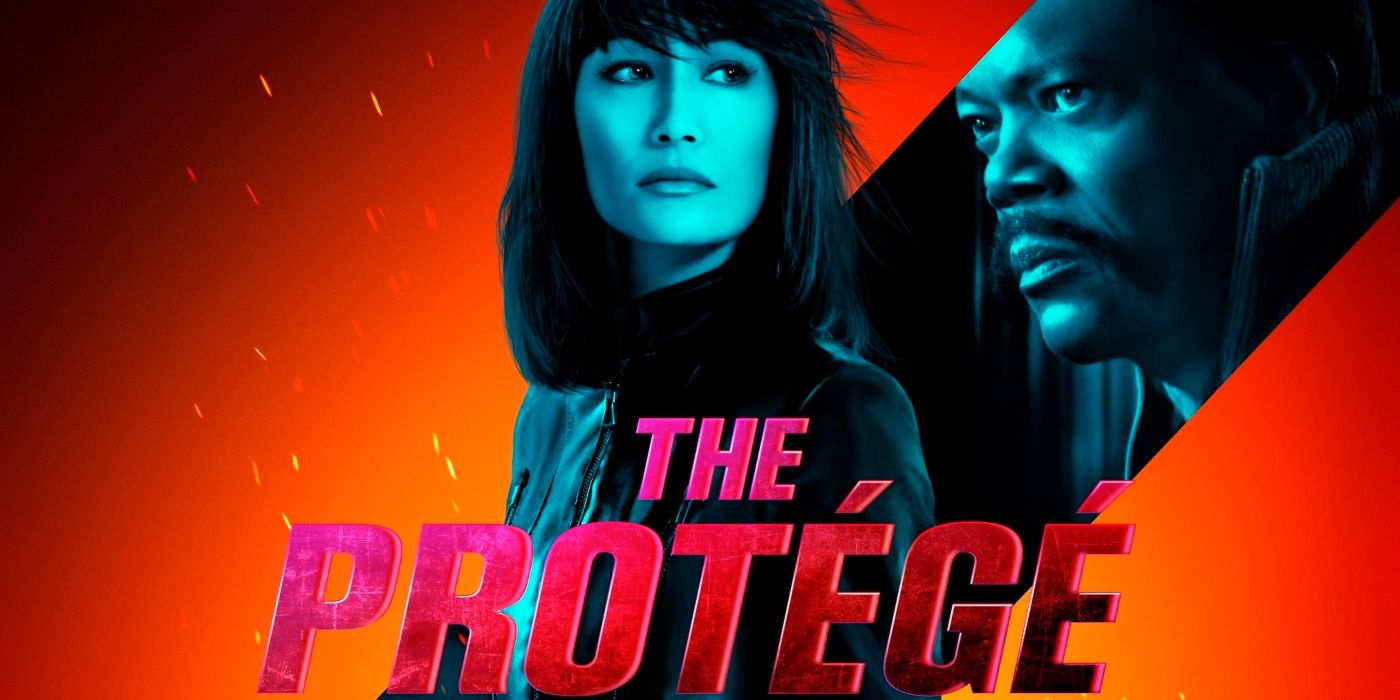 Is Martin Campbell doing yet another "revenge" movie after we saw Mel Gibson and Jackie Chan avenging their daughters' death in Edge of Darkness (2010) and The Foreigner (2017)? The most apparent answer is "yes" and the trailers will make you think that way.
Mr. Campbell himself told a Reddit user some weeks ago that Maggie Q's motivation is avenging a loved one during an AMA session. But the truth is… The Protégé is a little more than a simple revenge story, at least a less evident and blunt one than the aforementioned productions.
Everything You Need to Know about Martin Campbell's 'The Protégé' (2021)
UAMC Reviews '
The Protégé'
During the first minutes of the film, cinematographer David Tattersall (who previously collaborated with Campbell in 2000's Vertical Limit and The Foreigner) rewards us with a colorful palette that mixes cyan and magentas from neon lights reflected on a puddle made of raindrops. It's heavily raining in Da Nang, Vietnam,  on this day of 1991 where contract killer Moody (Samuel L Jackson) was assigned to carry on an assasination job. He'll soon be surprised to find his intended targets, a couple of Vietnamese gang members, in a puddle of blood. They were gunned down by an innocent little girl who is timidly hiding on a small closet, firmly pointing an "usually dependable" Beretta 93 ready to terminate anyone approaching her.
This will be the beginning of a beautiful friendship, or, better still, the beginning of a father-daughter relationship. And over the course of 30 years, Anna (Maggie Q) will become one of the world's most dangerous contract killers under the wing of Moody. Everything seemed business as usual until, one day, Moody is brutally shot down after enquiring one Lucas Hayes, the son of a businessman and war criminal head-quartered in Vietnam he eliminated decades ago.
The Foreigner: Jackie Chan Kicks Up the Tom Clancy Spy Genre
Maggie Q as Heroine Anna Dutton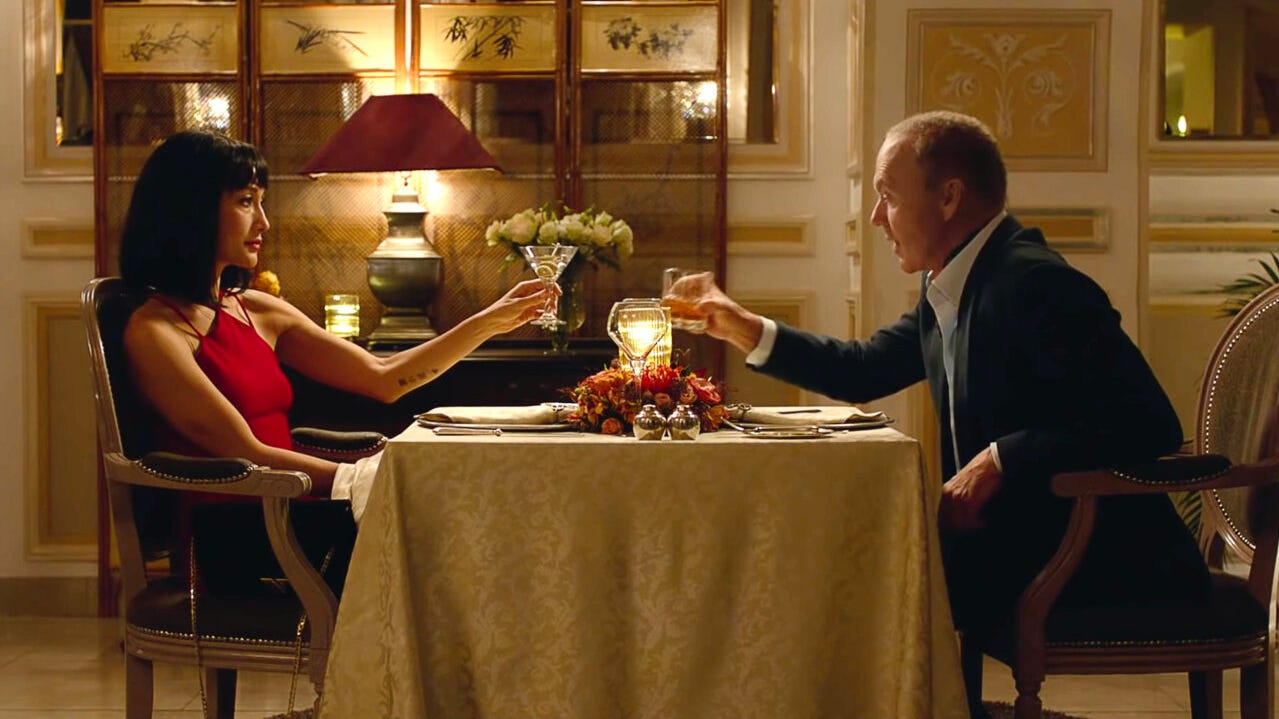 The connections with Nikita, the 2010 series where Maggie Q also played a traumatized assassin, are almost obvious. Although, interestingly, it was the 2008 romantic film New York, I Love You the one that made Campbell pick Q for the leading role after seeing a scene she shared with Ethan Hawke. Either way, the Hawaiian actress of Vietnamese descendence succeeds in seducing the audience: she is sexy, human, charming, sympathetic and equally deadly.
The same person that can cook, play with a little cat and have an academic knowledge on literature and Edgar Allan Poe's short-lived poetry can also slay enemies with knives hidden in a box of Macanudo cigars or conventional cellphones. While the movie may show you that she learned much of the business by herself, she'll have the humility to recognise how much Moody changed her life: "He didn't save my life. He gave me a life", she tells her friend Billy Boy (Robert Patrick) when he encourages her to stay safe. Over a journey that will take her from Bucharest to London and Da Nang again, Anna will come across a mysterious murderer: Michael Rembrandt, played by the equally charismatic Michael Keaton.
James Bond: Remembering the Ultimate Heroes Behind 'GoldenEye' (1995)
Michael Keaton, Samuel L. Jackson and the Rest of the Crew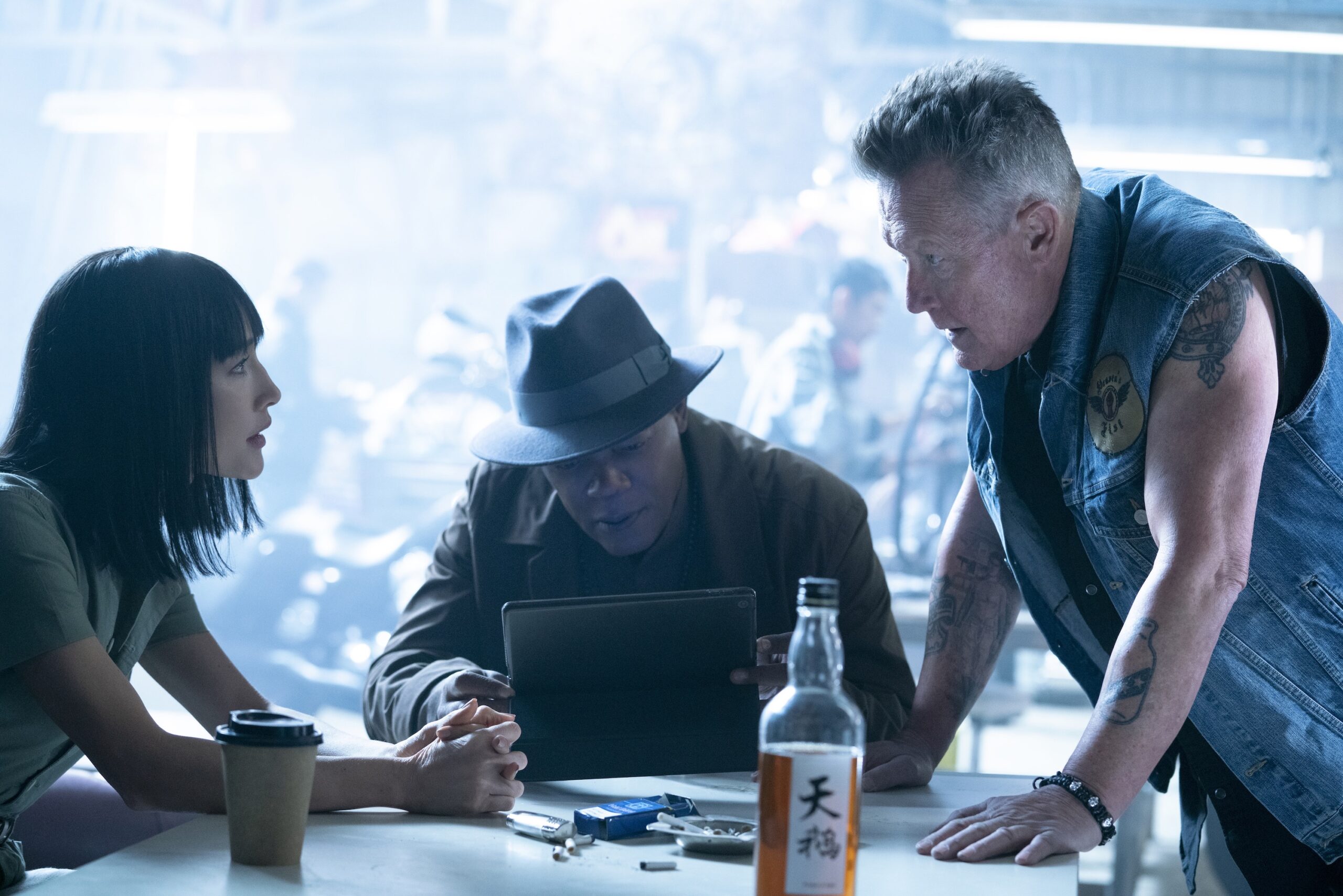 Keaton's performance, a mix of acid sense of humour, bon mots, elegance and chivalry has attributes that could have been part of  the Roger Moore and Pierce Brosnan incarnations of James Bond. Don't forget Martin Campbell's first Bond film was GoldenEye, which The Protégé homages with a subtle (and probably unintentional) way: both characters can identify the weapon the other is using just by hear its cocking, much like Robbie Coltrane's Valentin Zukovsky did in the 1995 modern 007 classic. The chemistry between the two leading stars is convincing, despite the age difference. They care for each other despite knowing they are on different sides, although it is well clear that Rembrandt is more interested in obeying "the man who writes the checks" than sticking ideologically with the villains. But who are exactly "the villains"?
That would be a spoiler, but one of them who stands out -and another great casting choice- is the evil Mr. Duquet played by Ray Fearon. The Coronation Street actor, who played Commander Bromley in The Foreigner and will return in Campbell's upcoming project Memory, portrays here a deceitful lawyer who shoots before asking and has a predilection for "enhanced interrogation techniques" (waterboarding, actually). His commanding onscreen presence and wicked smile truly makes him a modern day Yaphet Kotto, and that is enough to captivate the audience despite his relatively short screen-time in The Protégé.
Summing up to the 90s nostalgia of seeing names like Michael Keaton and Samuel L. Jackson, Patrick Malahide from The Long Kiss Goodbye (1996) and The World Is Not Enough (1999) also makes a short appearance as Jossino Vohl, a character that Bond fans will surely relate to the short-lived Swiss banker Lachaise from the third film of the Pierce Brosnan era.
Cinematography, Stunts and Editing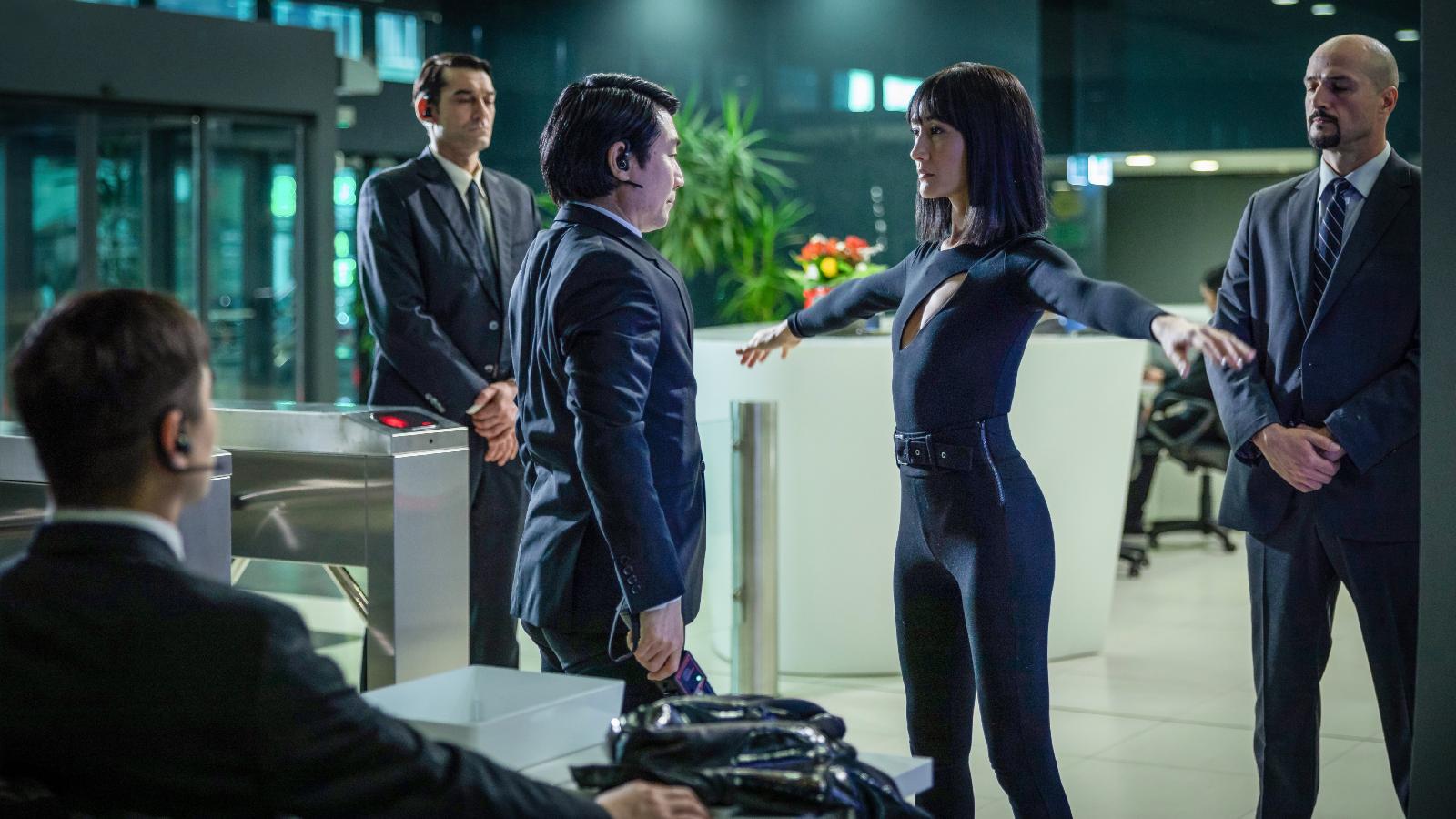 Campbell's choice of collaborators is, as usual, spot on. Diyan Histrov, the film's stunt coordinator, makes sure that the action looks real and painful – and it does. The level of violence is quite graphical and visceral, you can really feel that those who are offed have been killed for good. A special mention deserves the fight between Anna and Rembrandt, a lethal choreography that involves the use of knives, shotguns, blunt objects and a little seduction over the sound of the Isaac Hayes song "That Loving Feeling". Production designer Wolf Kroeger, who worked in Love In The Times of Cholera (2007) and served under the director's orders in the romantic drama Beyond Borders (2003), makes the Far East look exotic and modern, but also dangerous, echoing the protagonist's words that "Vietnam has always been a place of death" for her.
Editor Angela M. Catanzaro (returning from The Foreigner) is who deserves the credit for keeping the film fast-paced and agile without provoking unnecessary distractions. She's far from the aesthetic elegance of other directors who have worked with Campbell –Terry Rawlings. Thom Noble and Stuart Baird come to mind– but she succeeds in her job very well considering this type of film. The soundtrack by Rupert Parkes, aka "Photek", has tunes that could have very well belonged to composers like Hans Zimmer, Eric Serra or Dan Romer, yet it turns out to be very unique on its own way: a mix of metallic sounds and percussion blended with soul-touching ethnic chorus to make us sympathise to Anna's story and escape from Vietnam, explained with flashbacks throughout the film.
Michael Apted: The Director That Set the Future of James Bond
But How Ultimate is it?
Will The Protégé have a sequel? Maggie Q said she'd be up to it and doubled the bet by recently revealing a journalist that she knows exactly what happened in the (sort of) open ending the movie offers, which is up for multiple theories. On the other hand, Campbell always saw it as a standalone film and therefore no talks of a sequel took place, at least during the production of the film.
In any case, The Protégé should teach a thing or two to modern filmmakers, the first one being that we don't need three hours to deliver a good story or to overcomplicate stories with unnecessary drama and tarnished pretentiousness. Don't go for the Oscar, go for the people. And that's what The Protégé cleverly does. Bravo, Mr Campbell. You've done it again!
Article by Nicolás Suszczyk: Read his book The Films of Martin Campbell, available in paperback and Kindle on the Amazon store. It will soon be updated featuring an thorough analysis of this movie.