A first look at 'Kung Fu Ghost' (2020) by the up-and-comer Jennifer N. Linch…
From our good friend Lee B. Golden over at Film Combat Syndicate, comes the heads up on a brand new martial arts comedy, KUNG FU GHOST, from actress/writer/director Jennifer N. Linch, which is now officially in production! 
Who is Jennifer N. Linch?
Now, if you're not aware of Jennifer Linch now, let me put you in the know: Jennifer Linch is an extremely talented and beautiful actress/martial artist who has been putting in work on the short film circuit. Short films like Flowers of the Night & the visually impressive Unsaid (both written, produced, directed, and starring Linch) shows that she is more than capable of delivering the action goods in spades!
Both films are on YouTube now for your viewing pleasure!
So, I'm pretty certain, with Jennifer N. Linch in front and behind the camera, that KUNG FU GHOST is going to be an incredible film when it's finally released!
A Look into the Ultimate Martial Arts of 'Enter the Fat Dragon'
An Ultimate Look at Kung Fu Ghost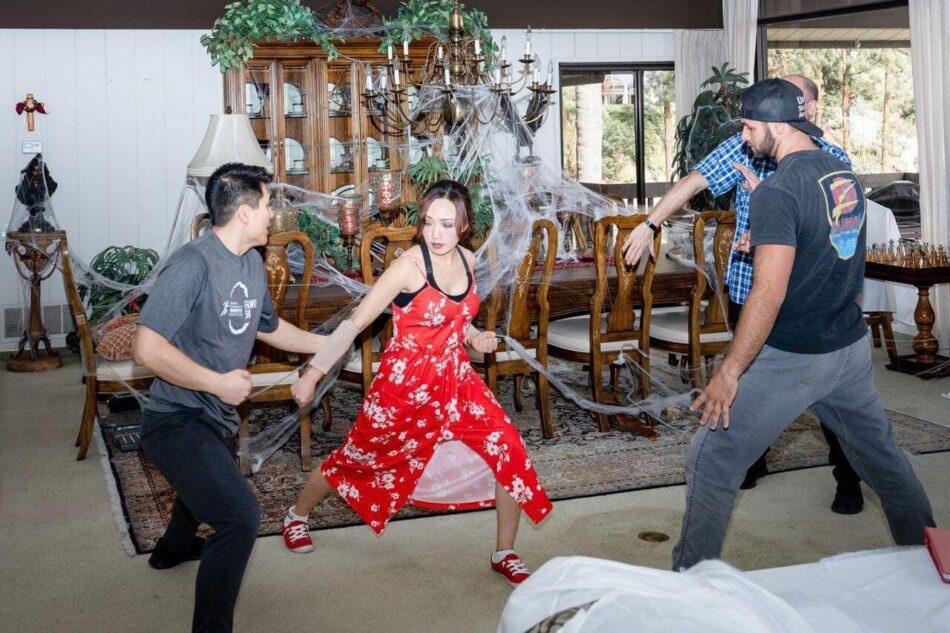 So, from the press release, the story for Kung Fu Ghost is as follows:
Kung Fu Ghost centers on Daisy (Jennifer N. Linch), who inherits a spooky old estate in America from her grandfather (David S. Dawson), a martial arts master whom she had never met. She arrives in the US and shows up on the property, and soon discovers the house is haunted by her grandfather's spirit, as well as the ghost of a mysterious man named William (Noah Sargent). 
When treasure-hunting criminals and their leader, Warren (Roze), descend on Daisy's new home, she is forced to call on her new supernatural friends to fend them off. What unfolds is a whimsical tale of fun fantasy, romance and martial arts action, combined with shocking twists and reveals to convey a powerful message beneath the action and comedy.
And a full quote from Linch about the project:
"There hasn't been a supernatural romantic martial arts comedy like Kung Fu Ghost for well over forty years. I love and train in martial arts and I love comedy, and as a filmmaker, I just want to make a film that even just one or two people can laugh with and have fun watching. I am proud to finally have the resources I need to take the initiative and make Kung Fu Ghost happen. The most important thing, however, is that when you're seeing the movie, that you have some wings and beer handy!"
An Introduction to Serbian MMA Action in 'The Samurai in Autumn'
The Launch of a New Action Movie Brand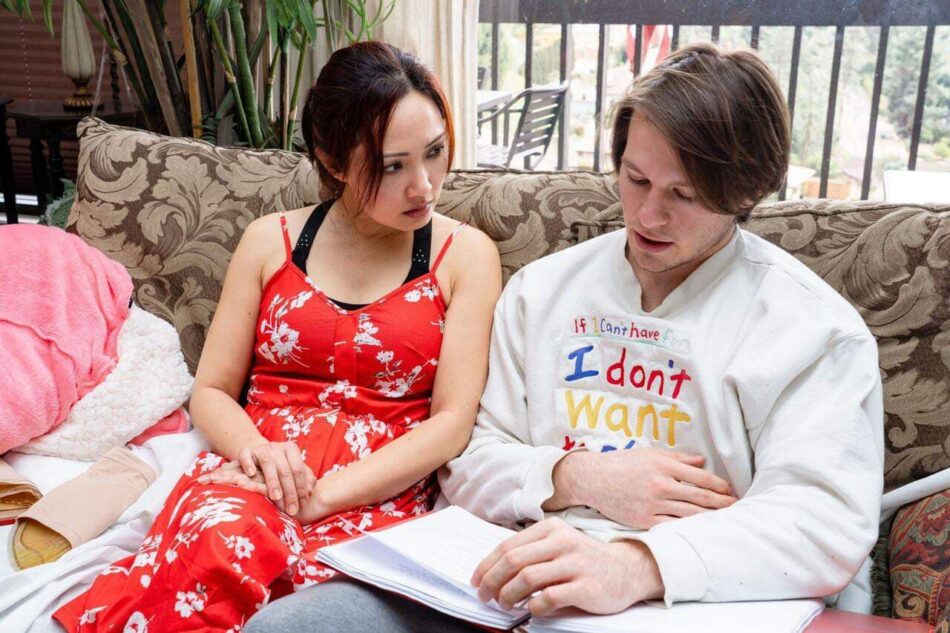 In addition to the release of a new movie with Kung Fu Ghost, Linch (along with Robert Brooke Eldridge serving as producer, and Joe D'Amato serving as executive producer) is also launching her new very own independent production banner, which will hopefully look to shoot more martial arts and action movie projects in the future!
The company – Nameless Studio – will feature Jerome Dolbert as director of photography, using a Red Epic 8K camera with an Angenieux Lens. And include Shane Alexander serving as stunt coordinator, and Jason Q. Truong serving as action supervisor.
For more information about the projects, you can follow Kung Fu Ghost on Twitter: https://twitter.com/kungfughost1, and Instagram: https://instagram.com/kungfughostmovie