The director of Pit Fighter, Accident Man, Triple Threat and Avengement is looking for "minimal" scripts to possibly begin production on immediately.
EDITOR'S NOTE: thanks for everyone who responded! Jesse V. Johnson has confirmed that they are good on scripts for now! Shoutout to everyone who was able to get a submission in and stay tuned for any news of new productions or contests!
Are you a fan of Ultimate Action movies? We are! (We're the Ultimate Action Movie Club!) And while the heyday for Ultimate Action was 80s and 90s classics like Commando, Bloodsport, Die Hard and No Retreat, No Surrender, there is absolutely one name that we have enshrined as one of the keepers of Ultimate Action's legacy – and that's stunt expert turned action director Jesse V. Johnson.
Notable for his frequent collaborators with UAMC-favorite star Scott Adkins (of which many of their collaborations are some of our top picks), Johnson and Adkins are keeping the Ultimate Action genre going with great actioners like Pit Fighter, Savage Dog, The Debt Collector, Triple Threat, Avengement and apparently many more on the way.
One of which could possibly come from a screenplay from you! 
Help Jesse V. Johnson Find a Script!
Posted to his Facebook page yesterday, Johnson has put out an open request for "Looking for a feature screenplay in the "action and/or thriller" genre." The key caveats being that the project must involve "minimal locations and minimal cast." He's also clarified that he is indeed looking for "only finished unentangled feature-length screenplays," not "ideas, log-lines, synopsis or novels."
UAMC reached out to Johnson for more information to which he went on to elaborate that this project would be with a small company looking to develop as soon as possible! But only for the right script and with the right conditions!
Ultimate Action with Minimal Locations and Cast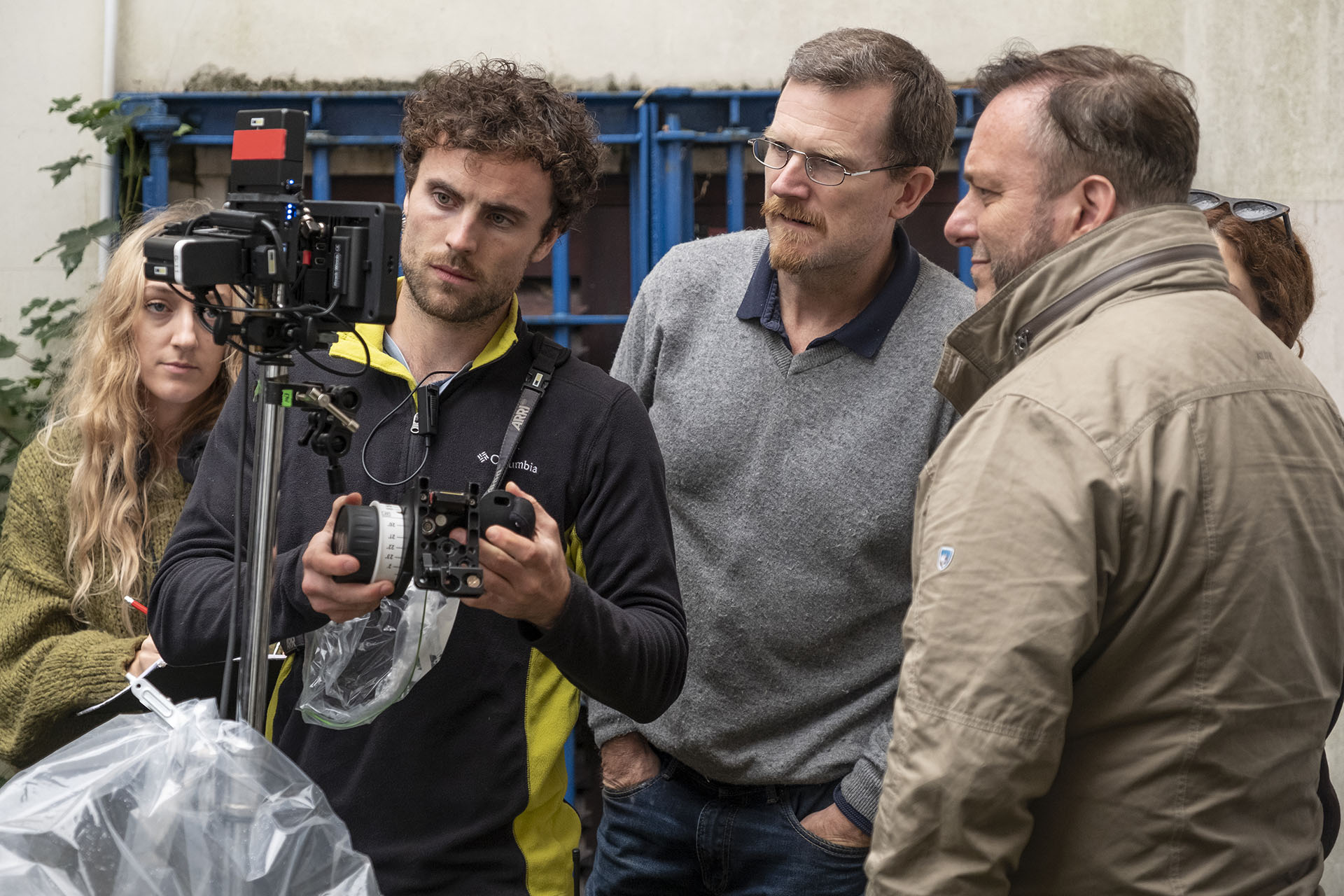 Furthermore from Johnson, "this is a small company that wants a post-Covid friendly script to develop as soon as possible – hence the minimal cast minimal location format." Which is why filming a concept that takes place in one location (and to help with difficulties with insurance) would be a huge help.
A noted classic action cinefile himself, Johnson also shared a poster from Sorcerer, a 1977 neo-noir action thriller directed by William Friedkin and starring Roy Scheider as inspiration. (Although Johnson was quick to note that Sorcerer is not the best example of a "single location" concept.) 
From the top of my mind, action scripts that might be a good fit would be the single location emotional powder keg thrillers like Quentin Tarantino's Reservoir Dogs, the 2018 indie The Standoff at Sparrow Creek, or even perhaps a reworked version Johnson's own Avengement (if you only saw the scenes in the pub).
Share Your Ultimate Action Movie Scripts!

So, Ultimate Action Movie Club fans, if you're been working on your dream action movie script this might be your chance to shoot your shot! You can reach out to Johnson on his Facebook page here.
And for all those who might not have a full script but do have a fun concept in mind, feel free to leave those here in the comments for the rest of our enjoyment and discussion. Stay safe out there – and keep the Ultimate Action movie dream alive!