Are we in a new golden age of ultimate action movies?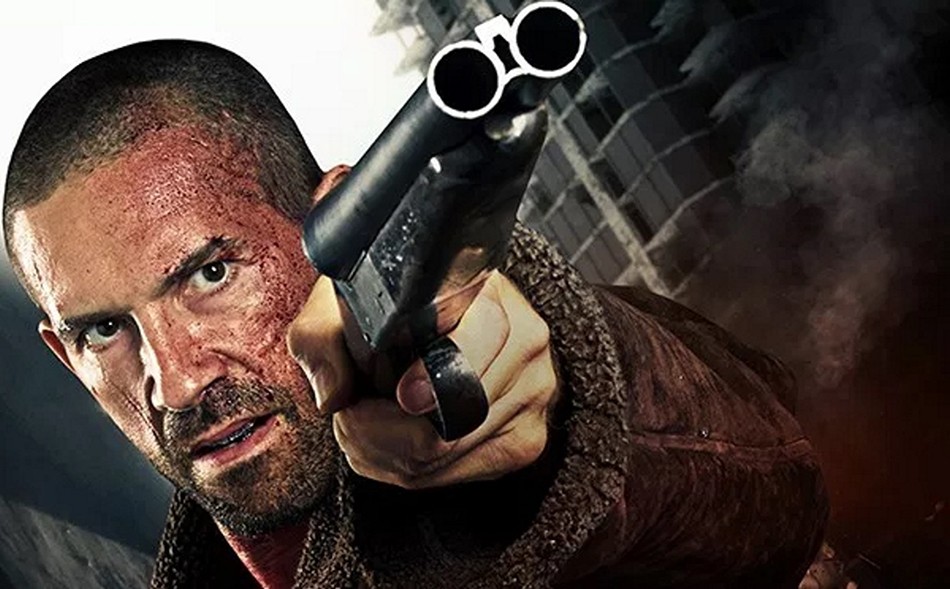 So… what do you do when you believe you've just seen the best action movie of the year, and nothing will top or equal it, but then you watch a movie the very next weekend that might challenge that very thought??
Avengement stars the incredible Scott Adkins as Cain Burgess, a down on his luck fighter who agrees to do what seems to be a simple job for his older brother, crime boss Lincoln (Craig Fairbrass) to pay for a gym. When the job goes wrong, resulting in the death of a woman, Cain finds himself in prison, and the subject of daily attacks due to a $20,000 price on his head. Years later, Cain, hardened by the harrowing experience behind bars, escapes to seek vengeance against his brother for the soul he lost in the process…
They had me at Scott Adkins…
Scott Adkins' Ultimate Avengement
So, last weekend, I saw John Wick: Chapter 3 – Parabellum (read my review here, as well as UAMC reviews #1 and UAMC review #2). And I was completely blown away by it. Seriously. I was floored. And I was convinced that nothing would come close to reaching those dizzying heights this year. Like at all. "Pack it in, guys. John Wick & Co. got it this year" was my initial thought. Cut to now, after I've just seen Avengement, and this is my new thought:
I may have spoken too soon.
Whoa, baby. Was this one balls to the wall gnarly or was this one balls to the wall gnarly? The answer is a rousing yes. Quite frankly, this is one of the most non stop, most violent ultimate action movies in recent years. And I don't just mean purely blood and gore. But just the amount of violence inflicted upon people at a frequent pace throughout the movie's brisk running time is beyond words at this point. This movie is that hardcore. Bloody fights upon bloody fights upon bloody fights.
But the fights aren't the whole show here. No no. The story being told here is an incredibly engrossing one. And the fights not only don't drown out the story, but amplify it to make it that much more compelling. Yes, the action in John Wick 3 may be more varied and stunning, but the story in Avengement is much more gripping and gritty. Making for a more rewarding experience for us as the viewers as we watch Cain on his journey to first survive, then to get even with all his enemies.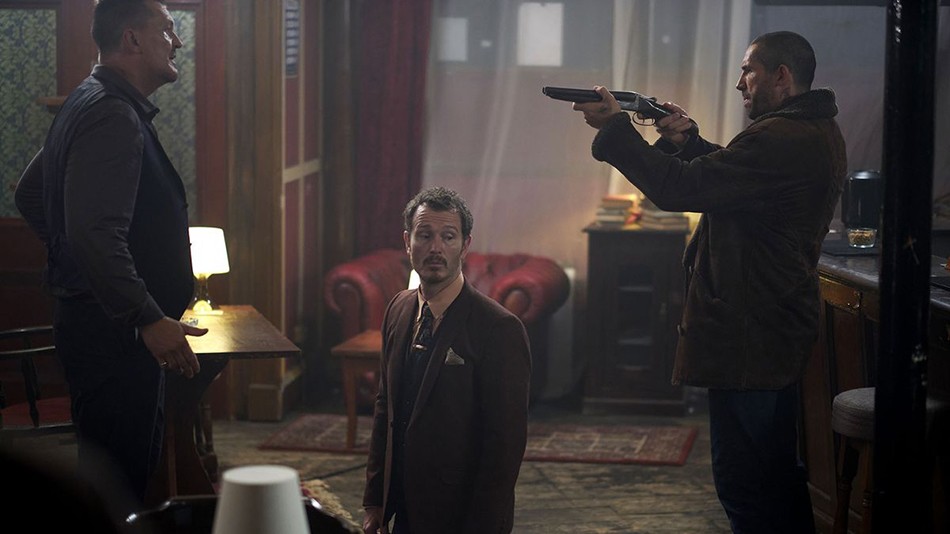 And it's all helmed to masterful perfection by its director, Jesse V. Johnson. Once again proving that he is without a doubt one the best action directors out now. Perfectly framed. Excellent choreography. Sporadic editing with long takes. Just perfect fisticuffs. If Savage Dog, Accident Man, and Triple Threat didn't prove his worth as an action auteur, this most surely will.
I know with the mention of the names Scott Adkins and Jesse V. Johnson, and their past filmography together, that you would believe that the movie is filled with all kinds of flips and crazy moves. And you would be wrong. This movie is a pure, old fashioned beat 'em up. Just think of the legendary fight scene in They Live, add kicks, gallons of blood, and spread it over 87 mins, and you have the fight sequences in Avengement. And it is bliss. Complete bliss.
Now, I love my complex, acrobatic martial arts action. But I looove old fashioned fisticuffs. Just straight up punches and kicks. And this movie features the very best of that kind of fighting. So if that's your cup of tea, you will be most thoroughly pleased (Hey, that rhymed). I know I was.
The Modern Action Renaissance Man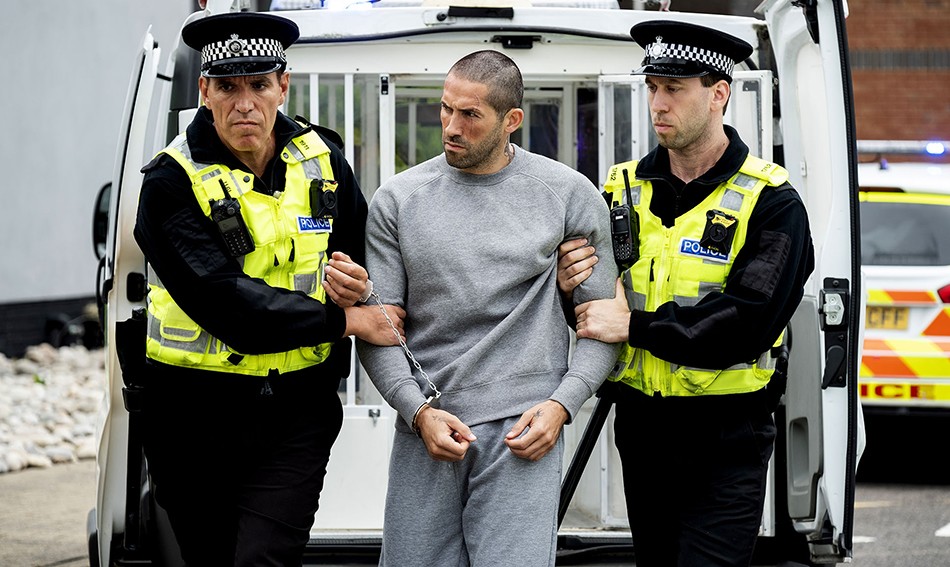 Let's talk about Adkins. I've been a fan of Scott Adkins for many years now. From Special Forces to Triple Threat, I eagerly await the next movie to come from him. So believe me when I say that this is truly his best film yet. Adkins perfectly anchors this movie with a truly commanding performance that combines depth of sorrow with an ultra scary persona his character has built up in order to survive behind bars. And the way he conveys his rage is fantastic. Every punch and kick is accompanied by an angry grunt shriek. Now, I know that may not sound like anything great to you, but to me, it's amazing. Like you can hear the unquenchable fury built within over the years every time he hits someone. Cain is sooo angry. And I love Adkins for adding that to his performance.
He's backed up by a very engaging script written by Johnson & Accident Man writer (and Adkins' Childhood friend) Stu Small, and a colorful supporting cast. The standouts of the supporting cast are Thomas Turgoose as Tune, and Fairbrass, as older brother Lincoln. Tune is a loudmouthed little punk whose bark is way bigger than his bite, leading him to be hilariously picked on for most of the movie.  And Lincoln? He's a cold hearted SOB who looks like he's almost sympathetic to his brother's plight. But looks can be deceiving… Really good performances from both men. Kudos.
One of the Best Deaths Ever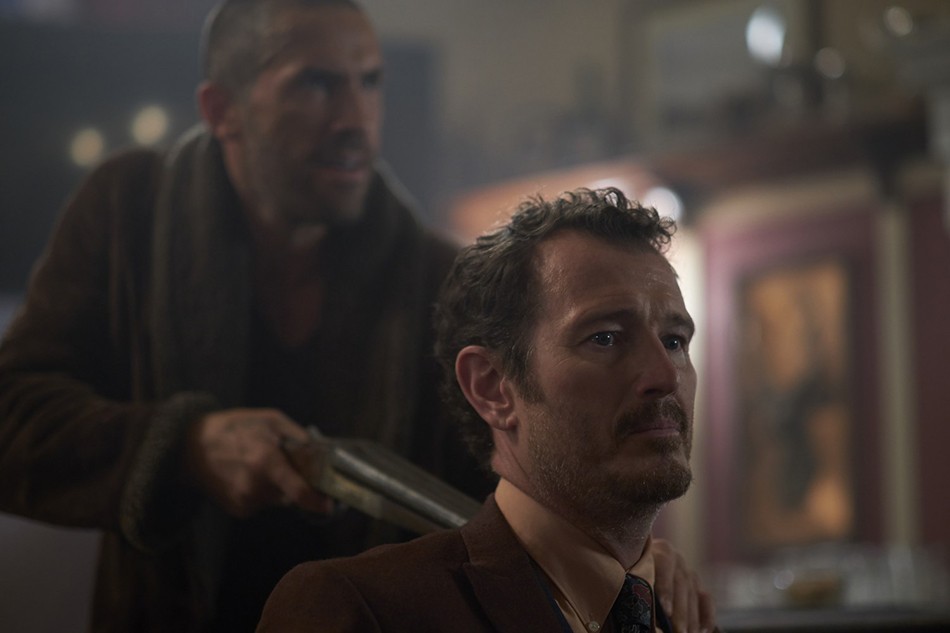 But before I wrap this all up, I wanna talk about a moment. The greatest moment in this movie. There is a death of a certain character. And not just any ole death. I'm talking about the most crowd pleasing death to appear in an action movie in recent years. No spoilers, but it's a douchebag character who's being particularly douchebaggy and gets what he deserves… in the most Ultimate, fist pumping, stand up and cheer worthy moment of the movie. Trust me, you'll know it when you see it.
But all in all, if you like your action fast, brutal, and bloody, I cannot recommend this movie enough. A badass, ultimate revenge action movie that's sure to become a classic of the genre. Mark my words.

---
What are your thoughts on Avengement (2019)? Let us know in the comments or on our Facebook page!