RIP to an ultimate 007 legend…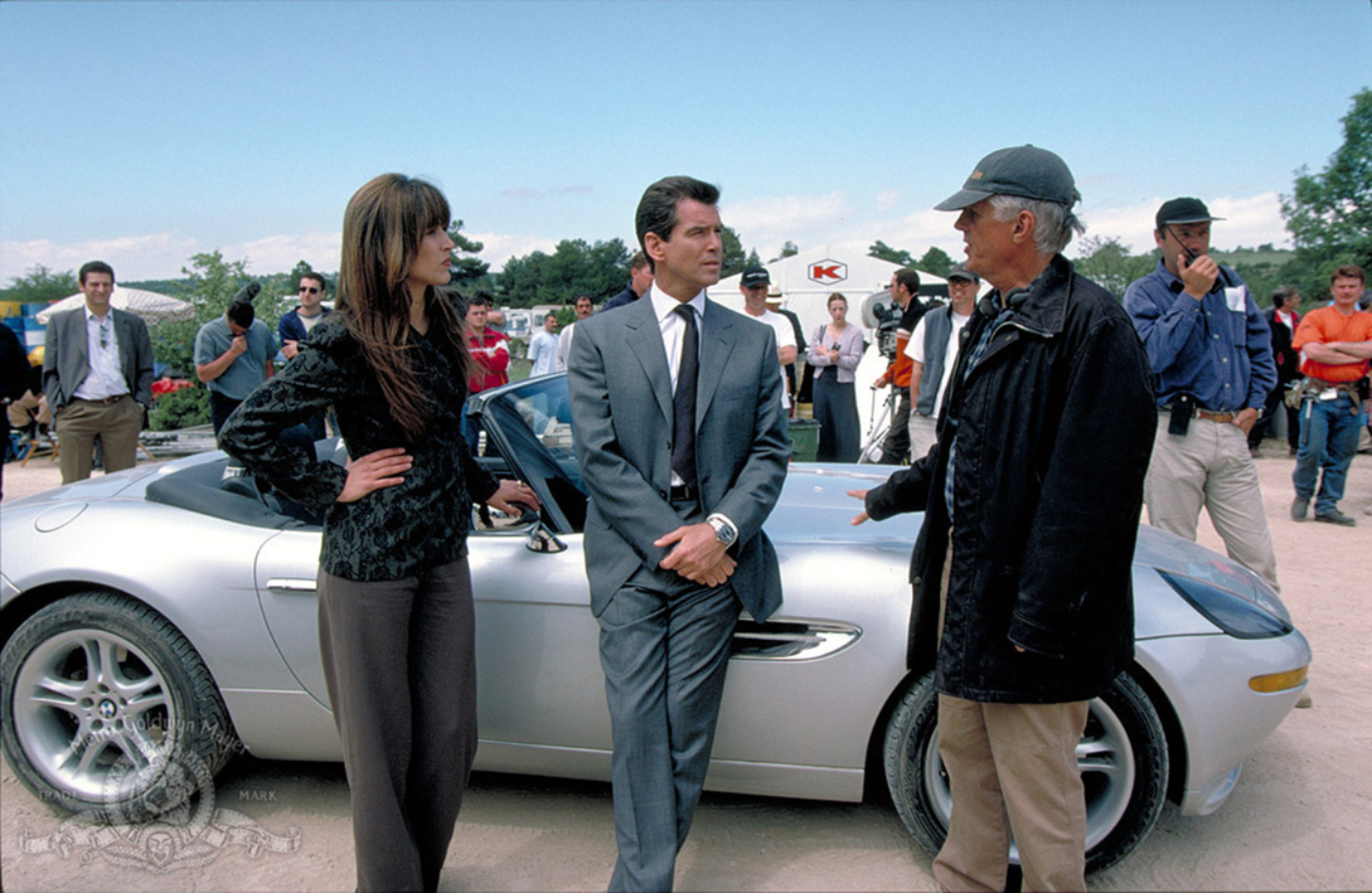 After the release of Tomorrow Never Dies in December 1997, Pierce Brosnan frequently observed that the film was overloaded with action sequences and he hoped for something more subdued for his third adventure as James Bond. This sentiment was also shared by producers Michael G Wilson and Barbara Broccoli, who decided to take their first step in what would be their imprint in their Bond saga after the death of legendary producer Albert R Broccoli in 1996: an emotionally complex and romantic Bond film where nothing was so obvious that we immediately knew who the good and the baddies were and what they were up to.
On August 13, 1998, the director for the upcoming Bond film was chosen: Michael Apted, known mostly for dramas or psychological thrillers like Blink (1993), Gorillas in The Mist (1988) and Agatha (1979), all a world apart of the style of the first eighteen James Bond movies. It wasn't the first time a drama director joined the Bond team: Lewis Gilbert, known for Alfie (1966), was hired to direct You Only Live Twice (1967) and would return for The Spy Who Loved Me (1977) and Moonraker (1979), but all of these adventures were famous for being big action extravaganzas where the emotional side of Bond and Gilbert's drama experience were pretty much cast aside. The same wouldn't happen with Apted: his drama background was purposely chosen for this upcoming Bond movie, with a story (the first by regulars Neal Purvis & Robert Wade) that would show us a more fallible action hero that the one we knew before. By November of the same year, Pierce Brosnan revealed on an interview that the film's title was The World Is Not Enough, which was none other than the Bond family motto as featured in Ian Fleming's 1963 novel On Her Majesty's Secret Service, the novel and the film adaptation from 1969.
The World is Not Enough…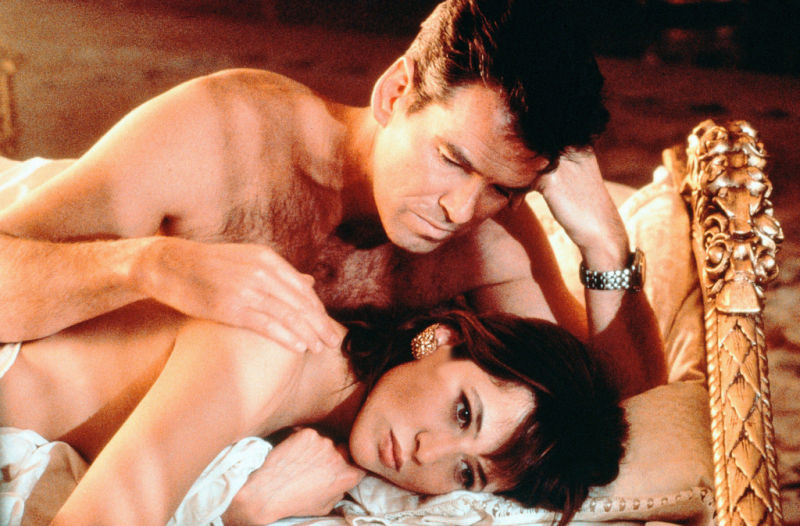 The World Is Not Enough took much more from On Her Majesty's Secret Service than its title: both stories place James Bond in a situation where he has to directly or indirectly protect the defiant and adventurous daughter of a wealthy and powerful man to reach the antagonist, and in both occasions, the secret agent has soft feelings for the woman in question: one becomes the short-lived Mrs Bond, the other turns out to be the mastermind behind it all and it's Bond himself who kills her in cold blood right after she gives her accomplice the order to dive the submarine which will be used to provoke a nuclear meltdown below the Bosphorus in Istanbul.
While Martin Campbell and Roger Spottiswoode donned GoldenEye and Tomorrow Never Dies with an accelerated, somewhat urgent and bombastic pace, Michael Apted opted for a much slower pace. The nineteenth Bond isn't devoid of explosions, chases, stunts and shootouts –some very imaginative as the moment where the secret agent is stalked by helicopters attached with big buzz-saws that cut the walkways of a caviar factory over the Caspian Sea like butter– but the viewer will feel that the moments preceding every action piece will develop in a sweet, romantic manner: the romance between Bond and Elektra adorned with a calm and mellow post-sex scene where he inquires about her kidnapping, the conversation between M and Bond where she admits that convinced Elektra's father Sir Robert King not to pay the ransom so that she can get to Renard, the terrorist that kidnapped her; and a brief moment where 007 investigates video archives of the woman's ordeal, freeze-framing the recording just as she sheds a tear after escaping and being rescued by the police. There is also a tender moment with the "good girl" Christmas Jones (Denise Richards) minutes before the end credits roll as both celebrate Christmas day in Istanbul, clinking glasses as fireworks can be seen in the background – quite fitting for the last James Bond film of the millennium in a season where the world was excited for the arrival of the year 2000.
Apted's choice wasn't an exception made by Barbara Broccoli: not counting Martin Campbell's return in Casino Royale (2006), every other Pierce Brosnan and Daniel Craig movie was characterized by the choice of drama directors like Lee Tamahori, Marc Forster, Sam Mendes and Cary Joji Fukunaga, which has helmed the yet-unreleased No Time To Die. Without doubt, a director like Michael Apted and a film like The World Is Not Enough is much closer to Barbara Broccoli's idea of a Bond film than GoldenEye and Tomorrow Never Dies, which were much more in line with Cubby Broccoli's action-oriented style of Bond flick.
Introducing the First Female Bond Villain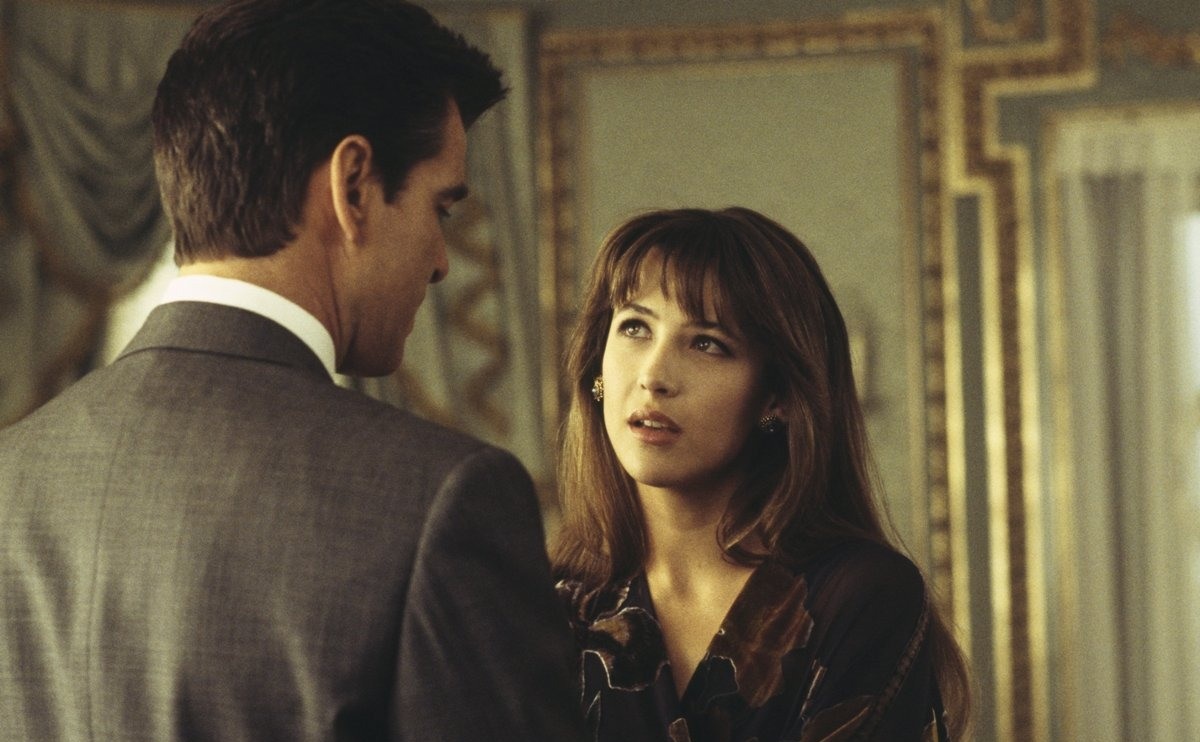 The World Is Not Enough features the first female villain in the series, something the audience discovers on par with James Bond as the story progresses: Apted observed on the DVD audio commentary that people would get impatient with the hero if they'd see him flail around in his ignorance long before he discovered who the real enemy was. The director took Elektra's development seriously, taking advantage of his experience of directing female-lead productions and with the unaccredited collaboration of his then-wife screenwriter Dana Stevens, who added more dimensions to this important character. Sophie Marceau's character appears before our eyes as a victim whose father dies on an attack inside the MI6 headquarters and both Bond and particularly M (Judi Dench) see her as a victim in need of protection. In reality, Elektra turned her once kidnapper, Renard, into her psychological slave by using her sexuality appealing to the man's biggest weakness. He uses the terrorist to provoke an attack that would increase King Industries' oil supply by eradicating the competence and the patriarchal figure of her deceased father, whom she took a disliking for when the man refused to pay the ransom money for her.
Simultaneously, the man we are meant to believe is the main villain, this terrorist Renard, is also shown as a victim of sorts: he's slowly dying as a consequence of a bullet fired on his head by agent 009 following M's orders, and he is now willing to kill or die for the only woman that has apparently loved him. The character development is so important in this movie that we not only have a romantic post-coital moment between Bond and Elektra but a de-romanticized post-sex moment between Elektra and Renard, where the woman doesn't feel sexually pleased by her accomplice as he asks her if Bond was a good lover. Her answer: "What do you think? I wouldn't feel anything?"
The World Is Not Enough presents us with a smart woman who plays with the emotions of people around her, a villain who is terminal and his biggest cause is the love he feels for that woman, and M making the story move along. Whatever Bond does here is more of a favour to M than an officially-sanctioned mission, from recovering Sir Robert's money from a murky Swiss banker's office in Bilbao to protecting Elektra King to reach Renard. During the third act, rescuing M becomes the mission when Elektra and Renard kidnap her before launching their attack to Istanbul, too. The relevance of Elektra and M in the story was so huge at one point that GoldenEye and Tomorrow Never Dies screenwriter Bruce Feirstein had to be brought again to give James Bond more relevance in a story where he seemed to be overshadowed by these female personalities.
Not surprisingly, most of the aforementioned dynamics were resurfaced in 2012's Skyfall, Daniel Craig's third James Bond film directed by Sam Mendes and the most lucrative EON production to date: it is M's past the one that sets the main conflict and she becomes the important woman influencing 007 throughout the story, as MI6 is also under attack and he has to protect her from a villain whom she considered death or missing, someone who has also endured big suffering on his own.
James Bond: Remembering the Ultimate Heroes Behind 'GoldenEye' (1995)
An Ultimate Bond Legacy Remembered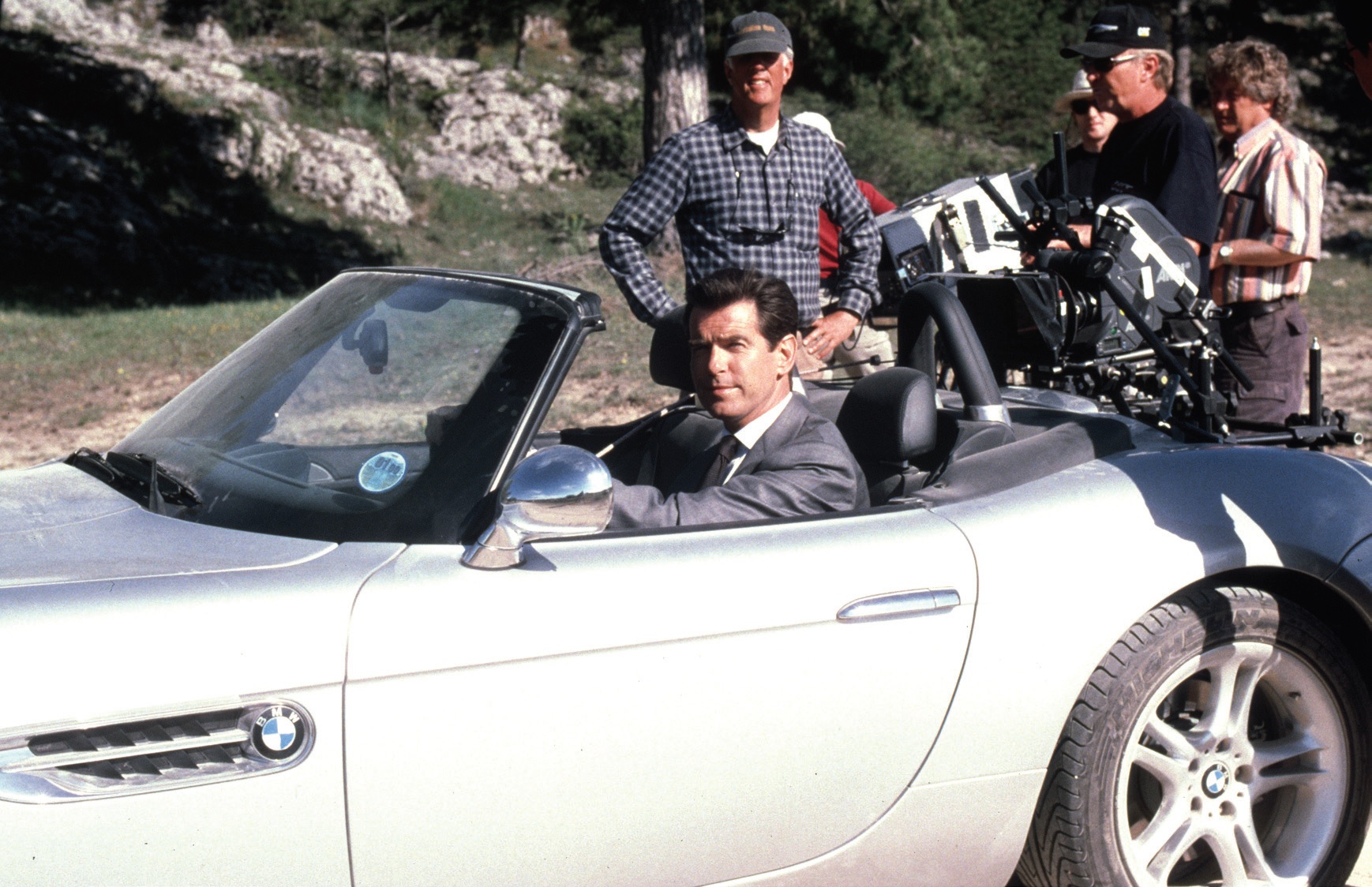 Michael Apted's recent death strongly affects those who grew up with the Pierce Brosnan movies, since he is the first director of this era to depart and in such a sudden manner. Many critics expressed concern on dwelling on the emotional side of James Bond back in 1999, however in this time and age, many seemed to celebrate every attempt to approach Bond's human side under the scope of men like Sam Mendes or Marc Forster. While most people seem to regard these recent Bond movies as the real beginning of what we could call "Barbara Broccoli's stamp on Bond", the truth is that this drama-oriented change showed its roots two decades ago in The World Is Not Enough, the cradle of most of the topics we saw onwards in the series. And the late Michael Apted was indeed the man chosen to lead the way.